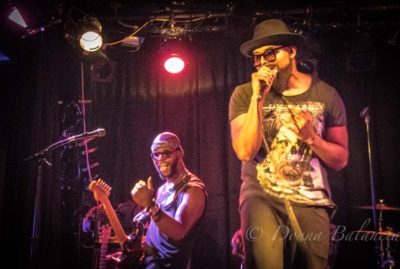 Innovative Crossover Performances Inspire at Viper Room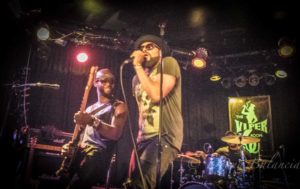 By DONNA BALANCIA
Black Waat3r headlined an innovative bill of bands at the Viper Room that broke down sound "barriers."
Ace performers Black Waat3r, Emi Secrest, Tomi Townsend, Eddie Cole, Honey Larochelle and Felice Lazae smashed stereotypes for a night of Soul Satisfaction.  A diverse audience enjoyed a night of heartfelt music.
Black Waat3r Rocks
Headliner Blackwaat3r played original songs to rock covers of classics like "We Are The Champions," and "Come Together," and seems to enjoy taking its chances outside the box.
Black Waat3r is the crossover brainchild of Erick Walls and Stevie Notes, the bass player is Matt Kirkwood and the drummer is  David Myers Jr.  Black Waat3r is pure alternative and fun, with powerful tunes, cool covers and audience appeal that crosses new musical boundaries.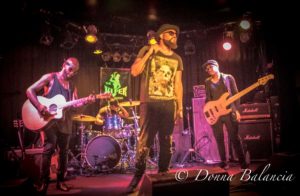 Musical Talent
But what's interesting is Erick and Stevie are well known for their R and B prowess, with awards and nominations that put them in an elite category.
"I consider Black Waat3r to be alternative-rock," said Erick, known for his work with Aloe Blacc, Beyonce and many other top performers. "We call our Black Waat3r style 'Nu Blues.'"
Erick is an accomplished and GRAMMY-nominated musician who keeps his bright light on the down low. In addition to his reputation as a side man to all the top names in R and B, he is active in his church, and works with some of the finest gospel singers too.
As for Stevie, the performance is the thing. His voice hits all the right notes — no pun intended — and his stage presence is cool and welcoming as he makes eye contact with all the audience members.  Notes also has training in soul, blues and R and B, but for Notes, Black Waat3r is a unique project and an opportunity to sing rock songs.
"I've known Stevie for years," Erick said. "We originally met through a mutual industry friend. We've both worked in the same circles."
Spiking Vibes
"The vibes were spiking high through our celebration of creativity," said Jaclyn Strong, who booked the bands at The Viper Room through her company The Codega. "It was a unifying event that broke barriers and each artist brought their own soul factor through diverse performances."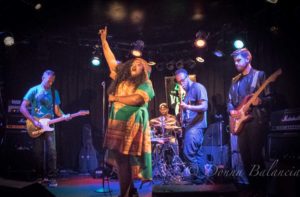 The other musicians during the soulful night featured Emi Secrest, Tomi Townsend, Honey Larochelle, Eddie Cole and Felice Lazae, all of whom entertained with remarkable talent. Each performer has a pedigree that is impressive and worthy of respect.
Emi has talent that brings to mind music from a feature film. Her songs are unique and her stage presence is impressive. Her band is equally talented. Check out her Youtube channel.
Tomi Townsend
Tomi has a compelling act as her music is "funky but chic," and her appearance is borderline punk rock genre. She is all over the place — using the entire stage — with a super physical performance that is at once alarming and compelling.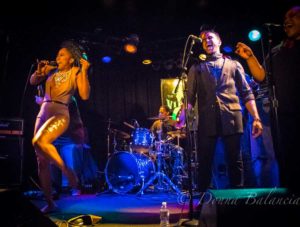 She's an entertainment survivor, who has written her own music, performed comedy and is someone who is super energetic. She's an inspiration and she's on the way up!  Check out her Reverbnation page.
The adorable Honey Larochelle, resplendent in her pulled-together hip-hop, miniskirt look — is fun to watch and her voice is clear and strong. Her style is reggae-hip-hop-soul, if there is such a thing, and she's a performer with a diverse range. Among her songs for the evening were "You Giving Me Life," which you can see on her Facebook page. 
The evening was complete with D.J. Miss Bliss spinning the discs, the talented Felice Lazae, and Eddie Cole on the bill.  Cole is on his way to Lollapalooza. Hear his music on his Soundcloud account.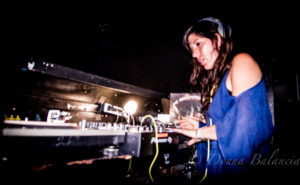 Black Waat3r Set List
Water For Fire
Money or Love
Come Together
I Believe I Can Fly
Follow
Sweet Nothings
Gotta Gun
We Are the Champions
[Best_Wordpress_Gallery id="59″ gal_title="Erick-Walls-Black-Waat3r"]