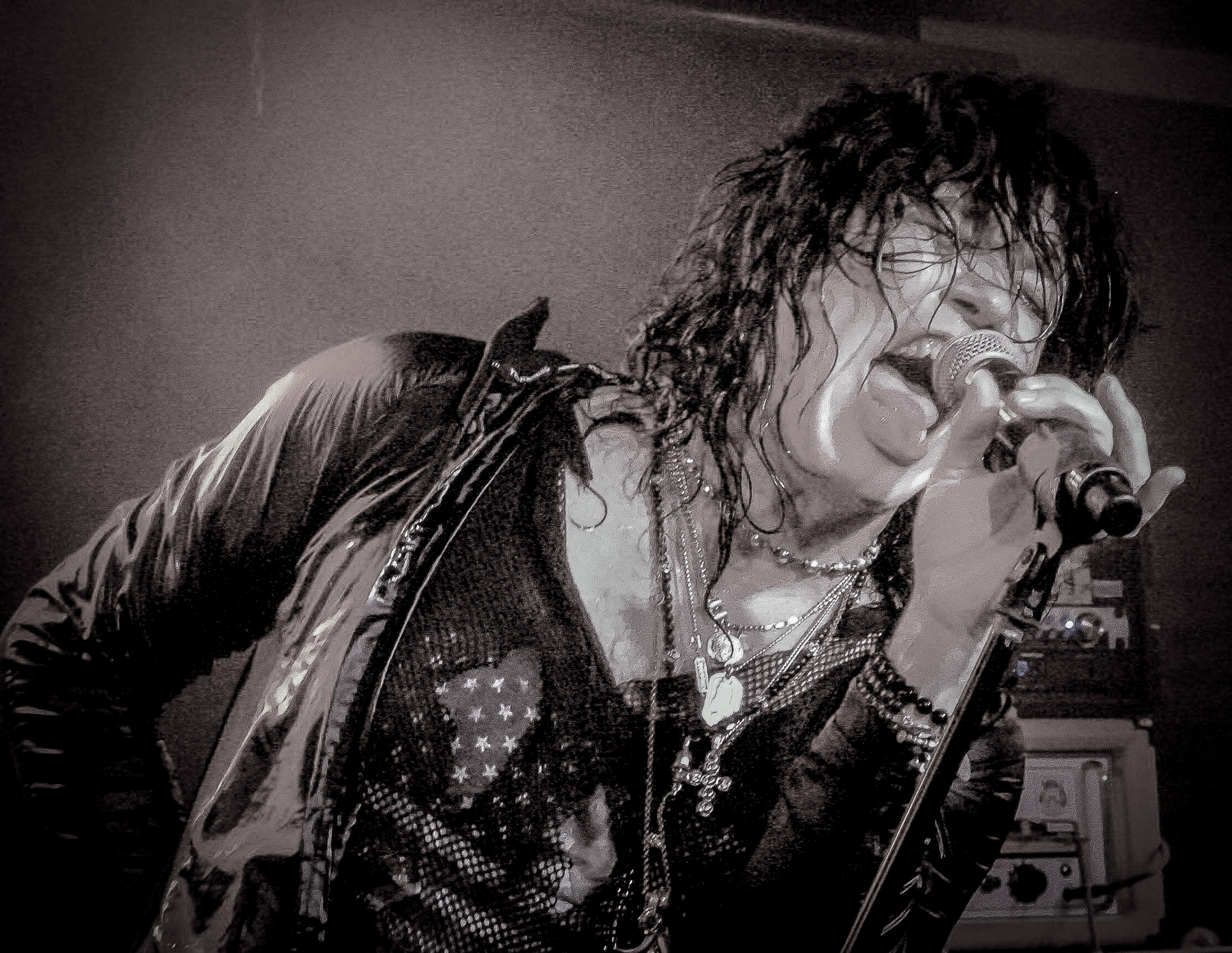 Photos and Review By CRAIG HAMMONS
I knew it was going to be a good night when I pulled into the parking lot and "Night Songs" by Cinderella came on the radio.  Then as I was parking my car I saw Tom Keifer and his band getting out of their tour bus.
I'm not shy when it comes to rock stars so I strolled right up to them and said "Hello, I'm Craig from California Rocker," and walked into the club with them.  He was very cool and casual and dressed in flannel pants, Ugg boots and a hoodie.  But in a few hours he would be on stage in leather pants, boots, and dressed like the total rock star he is.
I've been a fan of Cinderella for quite some time. A few years back when I saw Tom Keifer at the Cathouse Live show at Irvine Meadows he stole the show and blew me away.  I was looking very forward to seeing a show like this is an intimate venue like the Coach House.  The place was packed for a cold Sunday night but soon the house would be burning up to the music of Cinderella's Tom Kiefer.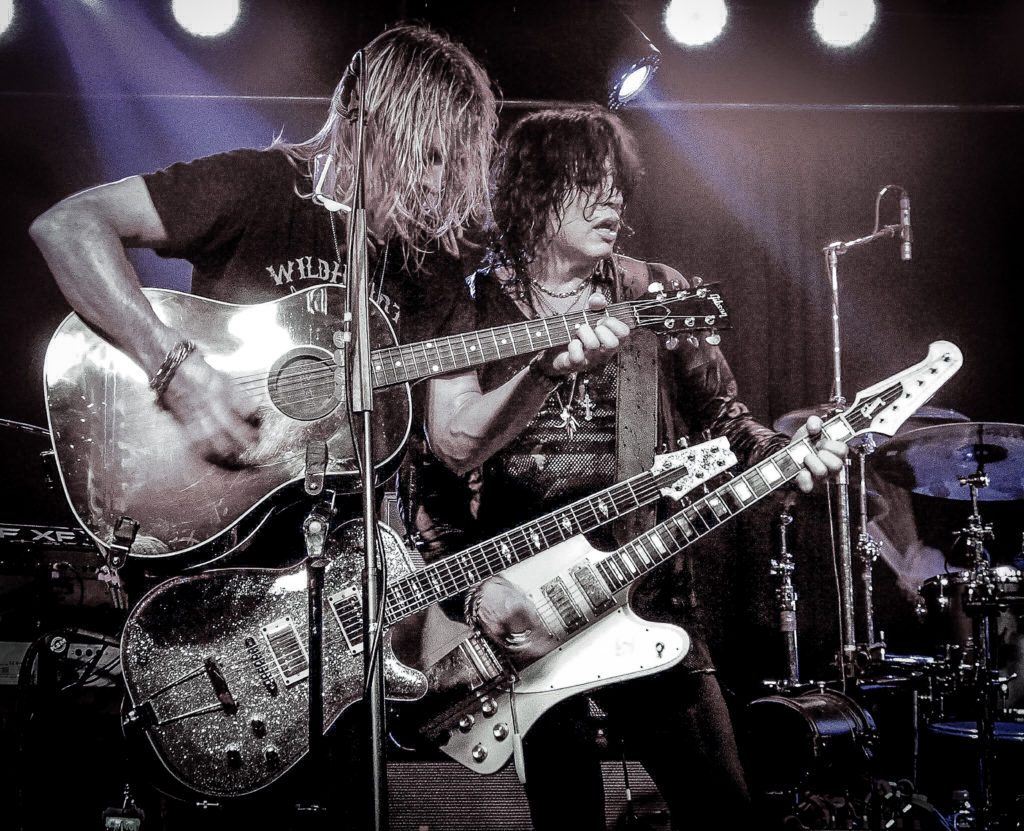 New Album: 'The Way Life Goes'
Tom Keifer is on the road promoting the deluxe edition of his debut solo album The Way Life Goes on Cleopatra Records.  Tom is a well-seasoned road warrior and is always on the road doing what he does best by bringing his brand of rock n roll to the people.
Warming up the audience was Orange County's very own Hipnostic.  This power trio of accomplished musicians was solid with good songs and a great attitude.  Their version of "Ain't No Sunshine" needs to be heard.   Sometimes when you just want to see the headliner you just want the opening band to get off the stage but this was not the case with Hipnostic.  They played loud and proud and got us in the mood for rocking on a Sunday night.
After a short intermission the lights dimmed and Tom and his band took the stage in total darkness.  They all gathered together in a circle for a pre-show ritual then grabbed their instruments and with a bang the place lit up and they went right into "Still Climbing" the title track from Cinderella's fourth album.  Just as they hit the final note they torn into "Somebody Save Me" and we were on our feet and captured by the power of rock and roll.  Now that they had our undivided attention they performed "The Way Life Goes" which is a great song live.  Tom's raspy, gritty voice was in fine form and as powerful as ever.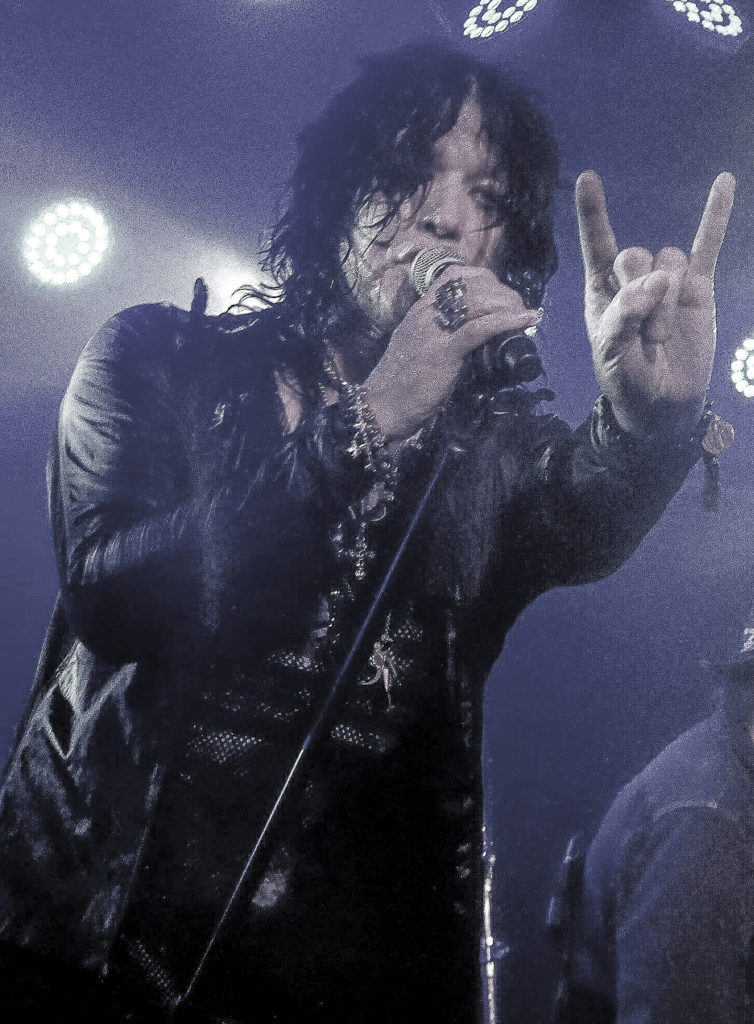 Rock Solid Rock and Roll
Tom's band is rock-solid and stage tight.  Long time bandmate guitarist Tony Higbee spars with Tom on leads while bassist Billy Mercer and drummer Jarred Pope kept this rock train on the tracks as they pulled into the next song "Heartbreak Station."  "It's Not Enough" off the new album had the crowd going wild and to keep up the energy Tom taunts the crowd, prowling the stage like a panther in a leather jacket in search for its prey.  We were all ready to be devoured as they kicked into overdrive with "Shake Me."
Tom's lovely wife Savannah then took center stage as they sat down at the piano together to perform a couple of beautiful duets on "Don't Know What You Got (Till It's Gone)" and "Nobody Fool."    It was a nice change of pace before the energy level goes back to maximum overdrive with a few Cinderella classics like "Night Songs" and "Coming Home."    The set was flying by and it was time to close things out with "Shelter Me" which had everyone singing along.  Tom held the mic stand out over the audience and put his hand to his ear like he couldn't hear us.  Well we all just sang louder and he showed his appreciation with a huge smile.
The band returned for the encore and the crowd was still going crazy.  Tom took out his cell phone and asked if we would mind if he films us for his Facebook and Instagram pages.  Well that is all it took for a rock and roll frenzy to take place as we all screamed and threw our hands and metal horns in the air.   They then went into a cover of "Tumbling Dice" and an exceptional version of Joe Cocker's "With a Little Help From My Friends."
Tom lets his guitar tech take over guitar duties as he sang his heart out on this one.  Strapping his guitar back on and getting ready to say goodnight they played "Gypsy Road" one of Cinderella's classics about life on the road, hotel rooms and tour buses.  This is one band that is truly professional giving it everything they got and more.  They left the stage and the amps were still humming as we all walked out into the cool evening air satisfied that we just had our asses kicked by one of the best in the business.  This was rock and roll and we liked it.
Tom's life on the road never seems to end as he will be taking the tour well into 2018 with a show at the Whisky A Go-Go on April 14.