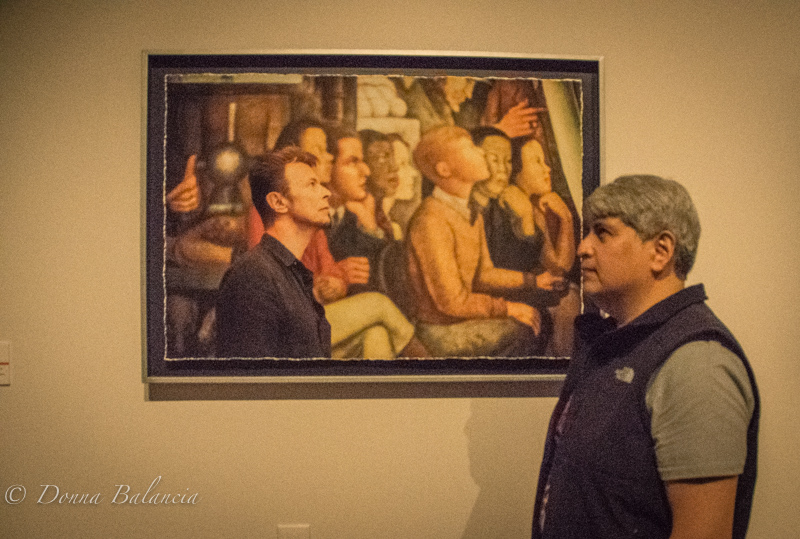 Bowie in Mexico City By Fernando Aceves
By DONNA BALANCIA
David Bowie loved Mexico City and back in 1997, he spent three days with photographer Fernando Aceves touring the city's historic museums and the pyramids.
Aceves documented the Bowie tour of Mexico City and brings his remarkable photo gallery, David Bowie: Among The Mexican Masters to Forest Lawn Museum. The exihibit runs from tomorrow, Friday, Jan. 27, through June 15.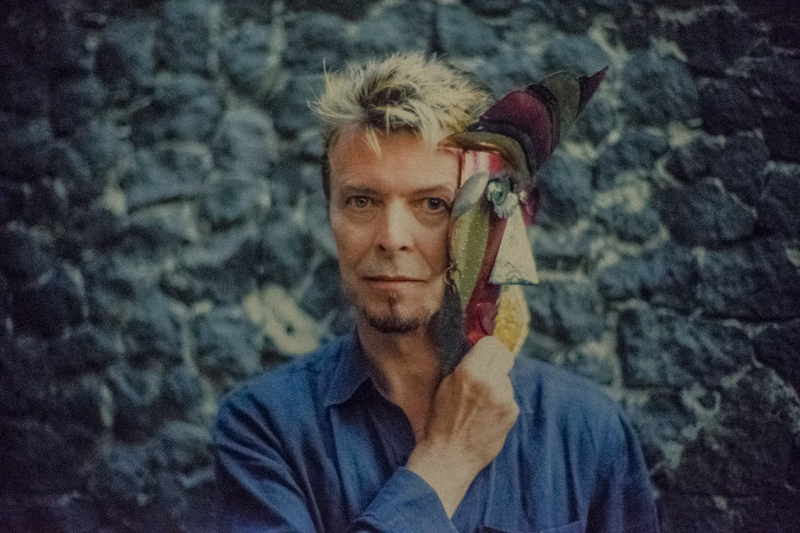 Bowie In Mexico City
"David's personality inspired me," said Aceves, a well-known rock and roll photographer based in Mexico City. "I was always a fan of David's growing up in Mexico City, but I was more a familiar with his acting like in The Man Who Fell to Earth.
Bowie played his first and only show in Mexico City on October 23, 1997 at the Foro Sol during the world tour to promote his Earthling album. Aceves got the great opportunity to accompany Bowie when the concert promoter asked Aceves to help make Bowie's tour of Mexico City a success.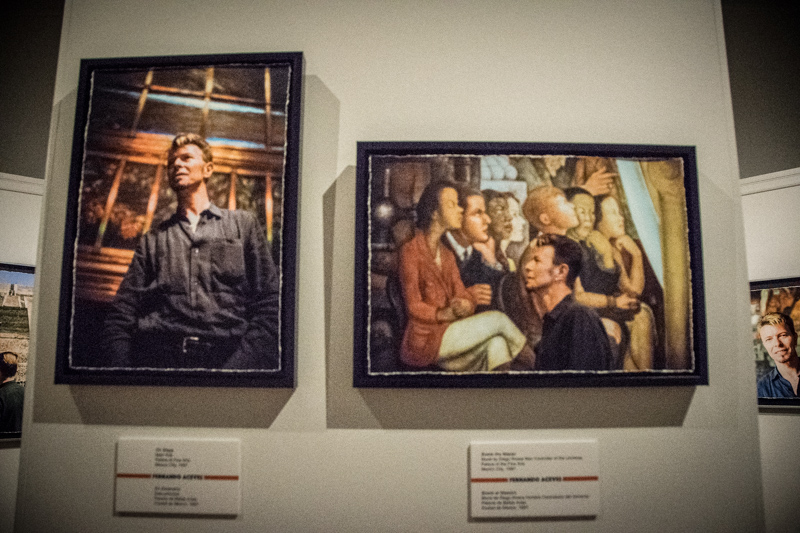 Observing The Masters
The exhibit is revealing, showing a side of the performer mingling with locals, enjoying his tour and taking in the culture. In the images, Bowie blows a conch shell, tours the pyramids and observes the master painters with reverence.
"This exhibit shows the down-to-earth man who felt strong admiration and respect for other cultures from around the world," said Ana Pescador, director of Forest Lawn Museum. "With David Bowie as their tour guide, we are excited to take visitors on an inspirational tour of Mexico."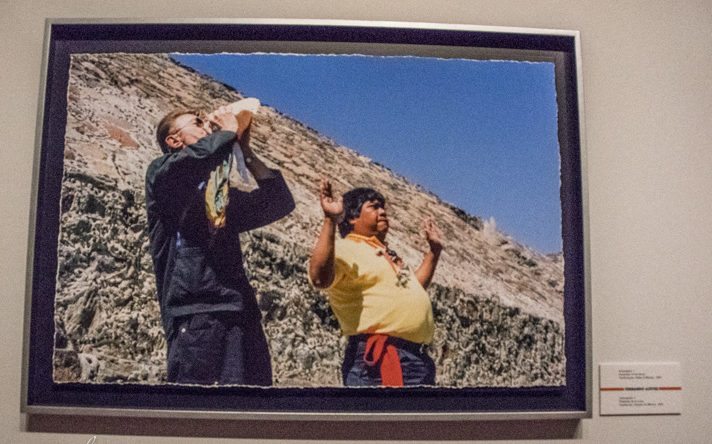 Sharing: Bowie in Mexico City Culture
"This is a great opportunity and part of our mission to share the culture of Mexico," said Rodolfo Saenz, senior vice president of marketing at Forest Lawn Memorial Parks and Mortuaries. "It's the 1-year anniversary of David Bowie's passing and we wanted to celebrate his life and legend.
As the two men toured around Mexico City, David would admire the works of such masters as Diego Rivera and Frida Kahlo while Aceves would casually document the adventure.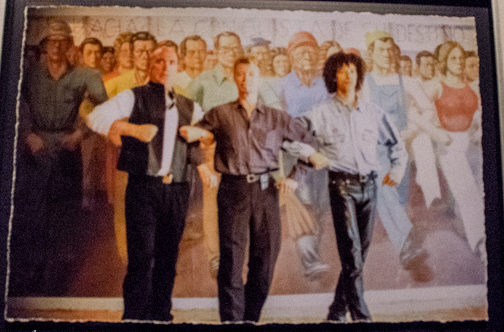 David Bowie Fitting In
"He would fit into the paintings while he admired them," Aceves said. "I was as casual as we could be and I never use a flashbulb. David would say, 'My man doesn't need any flash.'"
Bowie was on a mission, Aceves said.
"David had many marks in his Mexico guidebook," Aceves said. "He wanted to write an article for Modern Painter and wanted to see the works of the masters. I don't think the article was ever published.
"We went to the pyramids and the Palace of Fine Art," Aceves said. "He looked at the paintings with great respect. Mostly he observed in silence. I understand why they called him the chameleon. Like with the Diego Rivera painting, he fit into the painting."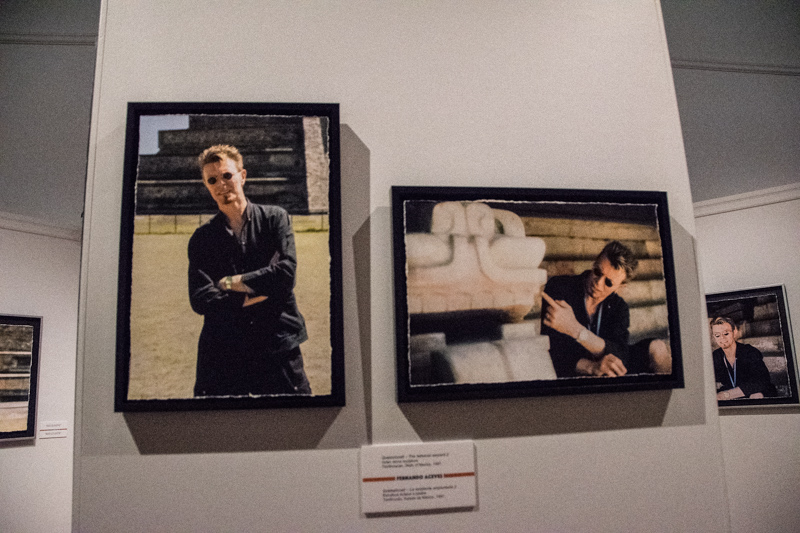 'Actor In a Movie'
"He called me the 'smudger' and he referred to himself in the third person," Aceves said. "He would say 'You're taking David to Mexico City.' He was aware of the character."
What is the secret to getting such insightful photos?
"I photographed him as an actor in a movie," Aceves said. "I had to work as simple as the man."