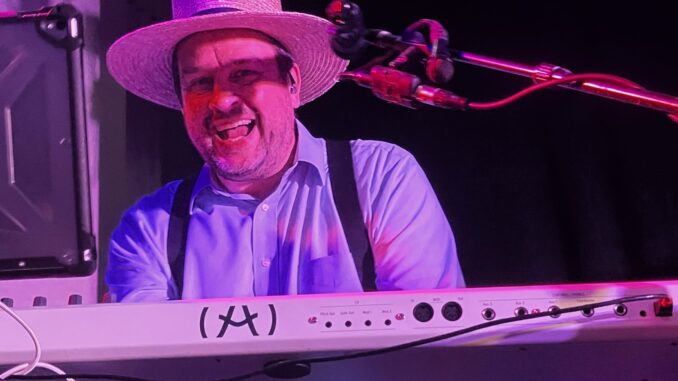 By DONNA BALANCIA
DEWEY BEACH, De. – Memorial Day launches the summer season at the Mid-Atlantic beaches, bringing hordes of sun-starved college and post-college people to the sand and surf.  It's a rowdy scene of bathing-suit clad partyers and roaming revelers looking for a good time.
So, it comes as a bit of a surprise to find the Amish in town. While many people have an image of the Amish as being respectful, God-fearing farmers, the group in question is definitely from another sect. They're called The Amish Outlaws, an extremely popular and dynamic cover band from Lancaster, PA … via New Jersey.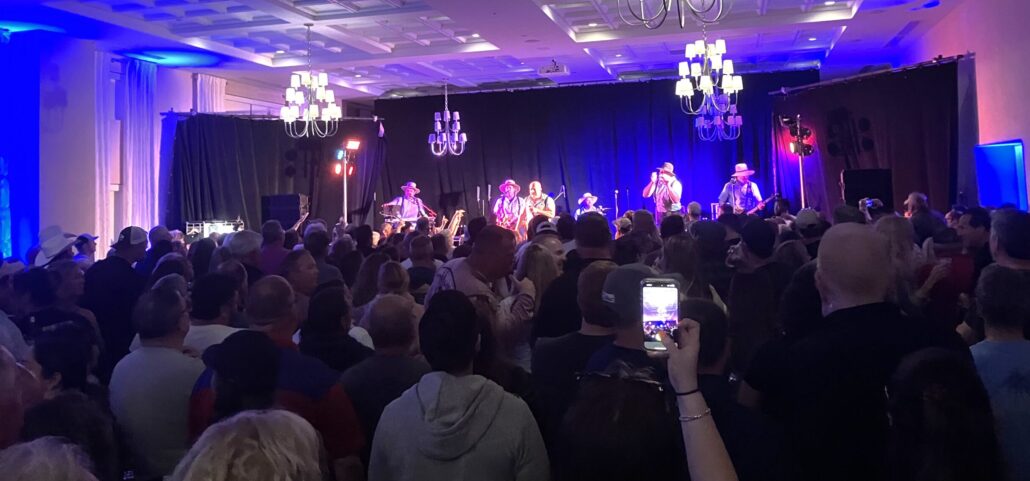 The Amish Outlaws do everything from Rap to R & B to Rock and with their sweaty suspenders and wacky boot kicking dance, these talented musicians don't miss a beat. When you go to an Amish Outlaws show, you can expect a lot of audience participation in the form of singalongs and even shared drinking.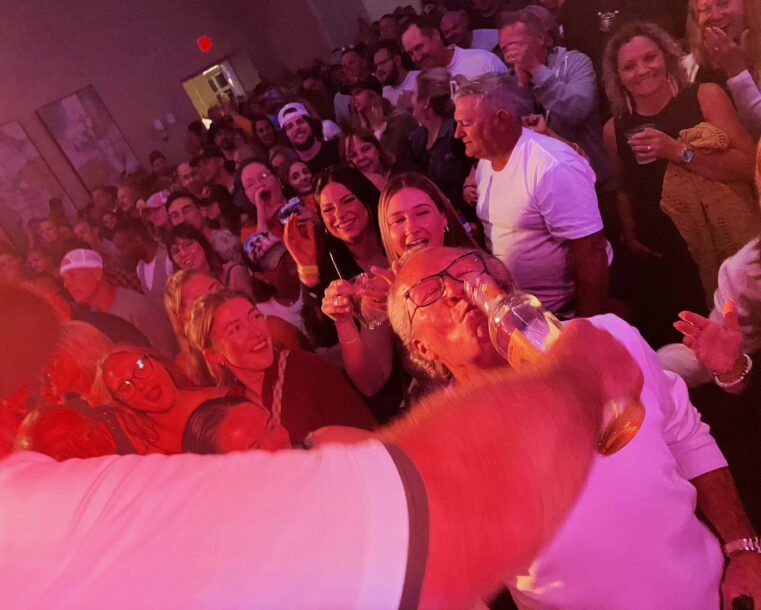 Think Steel Panther-meets-Guided By Voices only in shorts and straw hats. The Amish Outlaws draw giant crowds and definitely take liberties with their many loving fans and the fans love it. The Lighthouse in Dewey Beach was packed Sunday night and the crowd of several hundred came to see the guys: Brother Hezekiah X and Brother Big Daddy Abel on lead vocals, Brother Snoop Job on guitar and vocals, Brother Amos Def on keyboards, Brother Eazy Ezekiel on bass and Brother Jakob The Pipe Player on drums.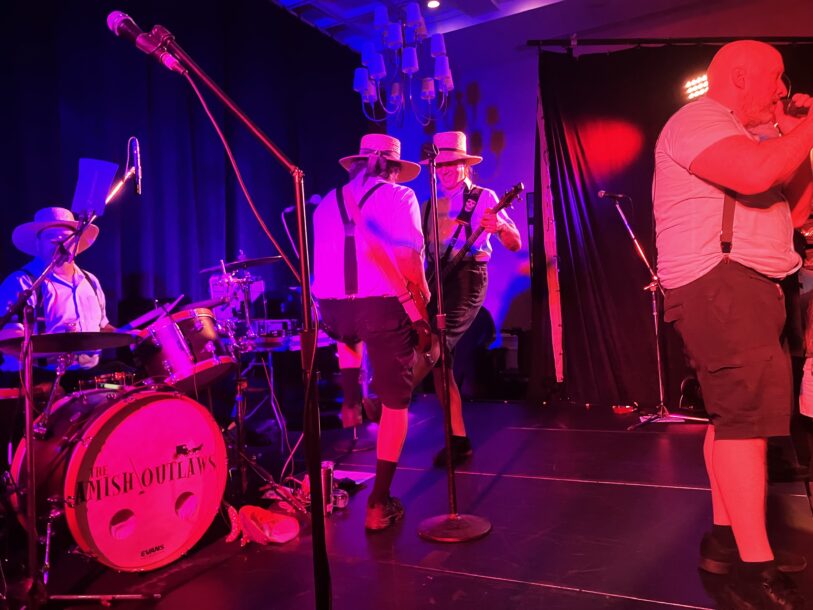 Legend has it some of the band members are actually former Amish who got a taste of life outside their sheltered horse-and-buggy existence and never went back.  But lead singer, Brother Big Daddy Abel, who grabs cell phones from people and pours liquor in the mouths of willing fans, is New Jersey through and through.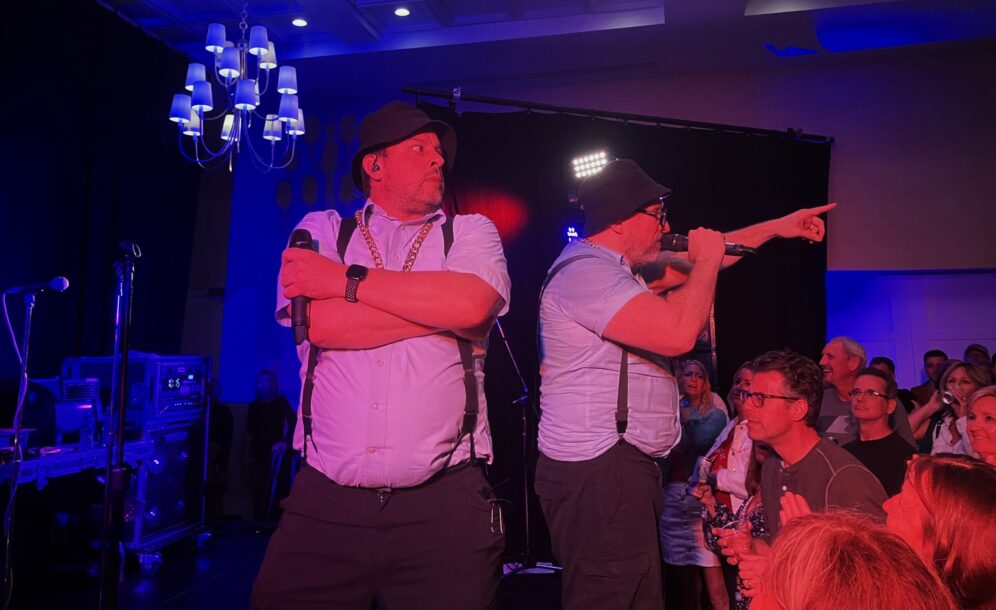 The Amish Outlaws have a devoted fan following on the East Coast and play a range of well-known tunes to their people who flock to see the spectacle. On this particular weekend, the fans came from as far away as Pittsburgh to see their beloved farm boys and to get into the action.
"We love this group," said Renee who attended the Sunday night show with pal Eileen. "They're funny, and people love them."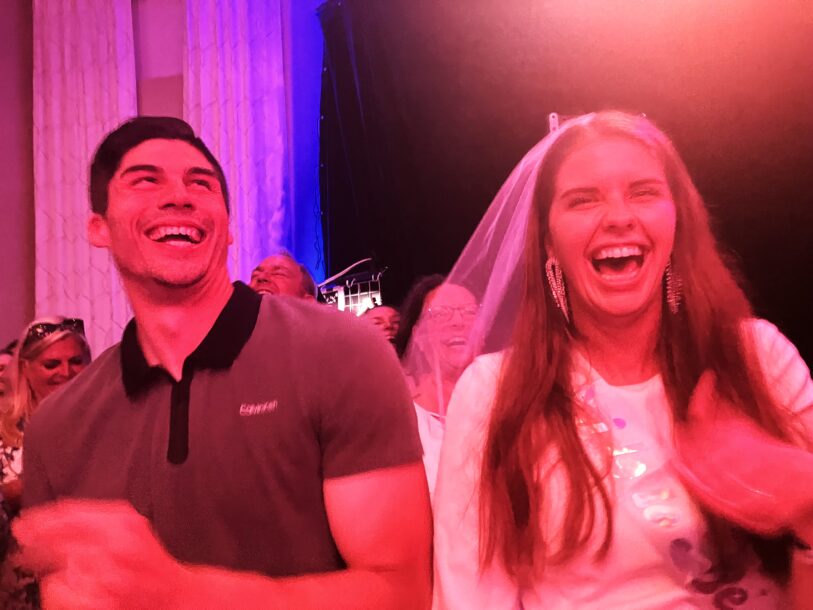 One young couple, Chris and Ken, even made The Amish Outlaws part of their wedding.
"Everybody laughs and has a great time at the Amish Outlaws shows," Chris said, straightening a mini-wedding veil on her head. "They play the Musikfest in Bethlehem in August and we'll probably go to see them there too."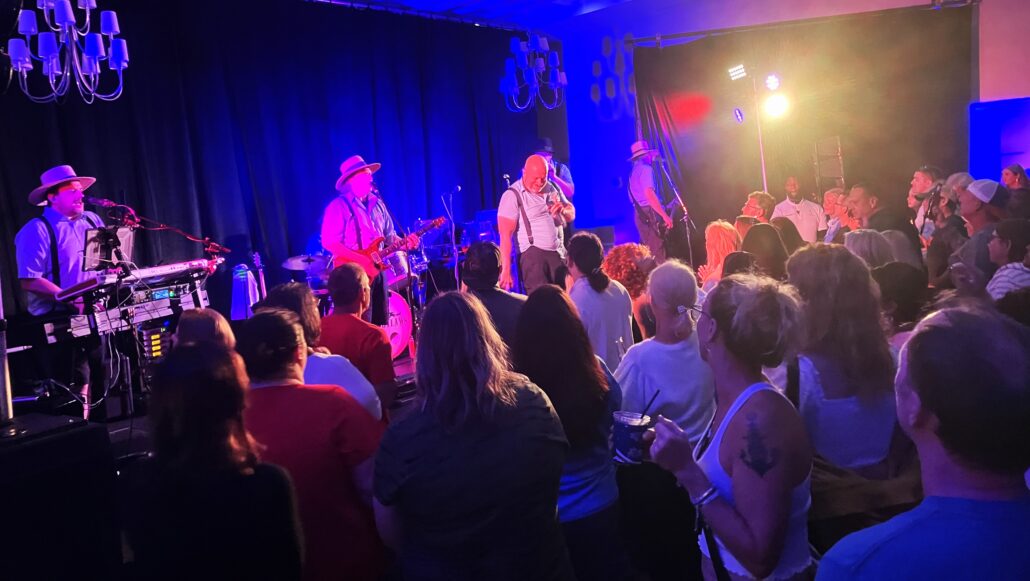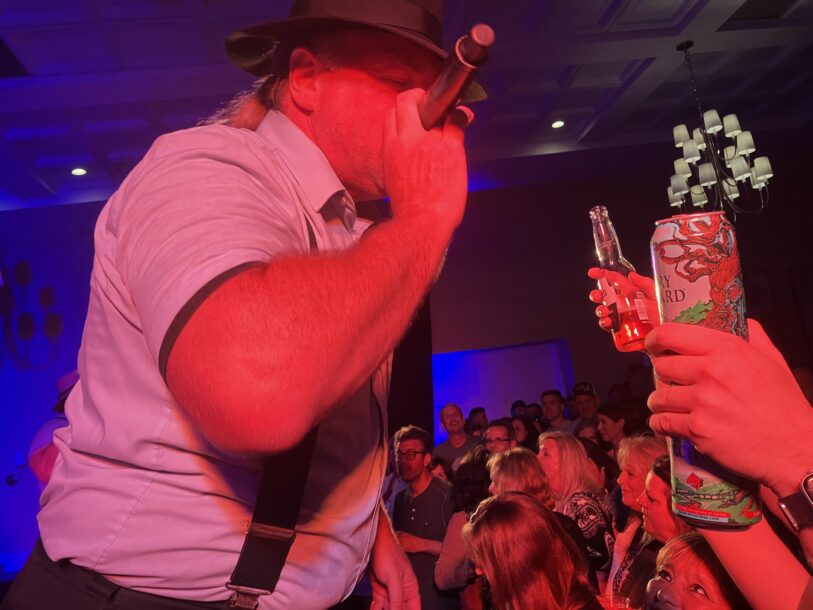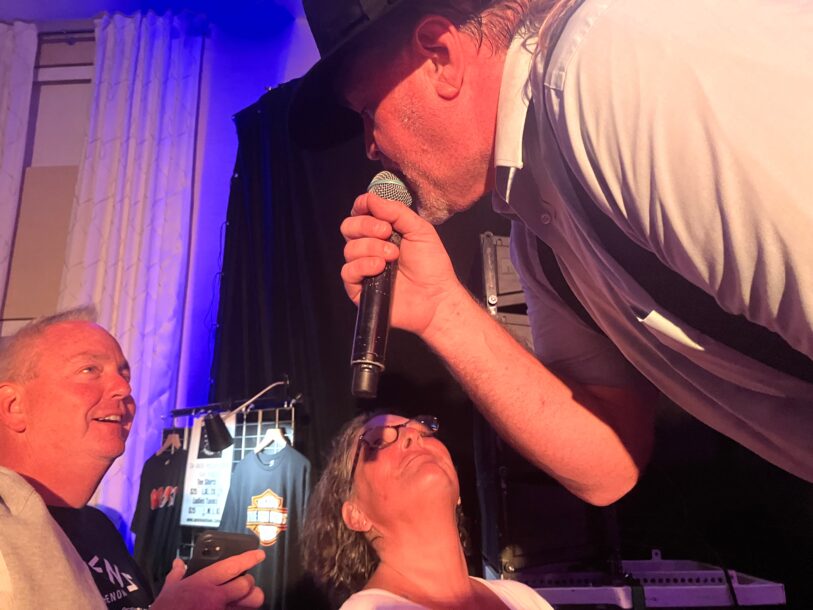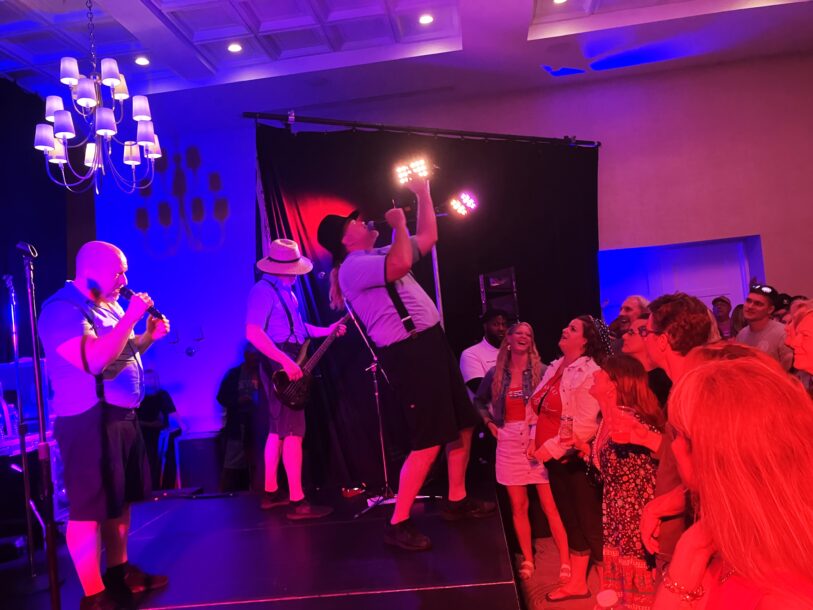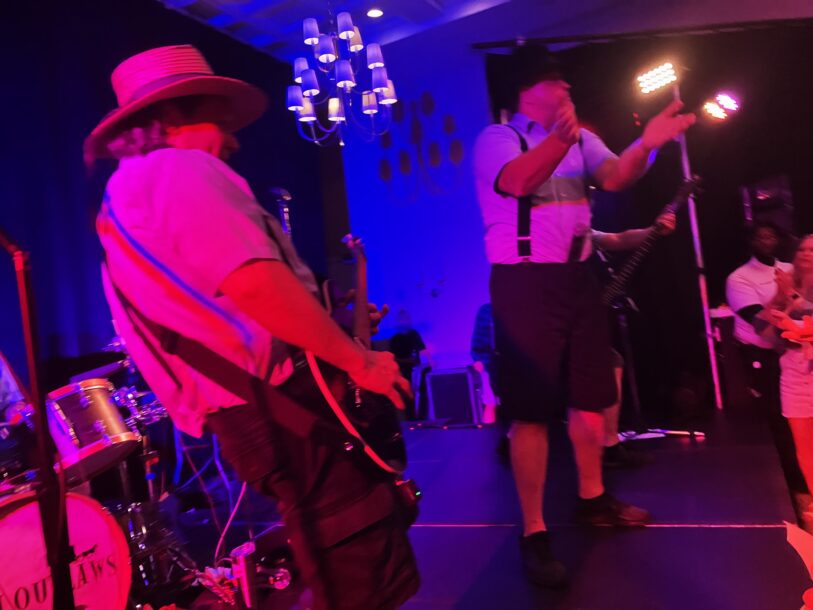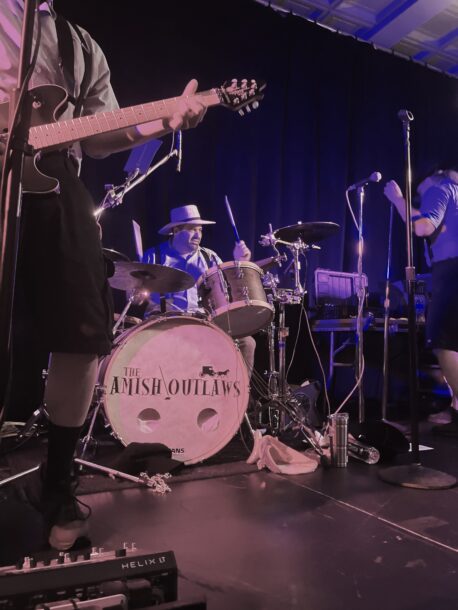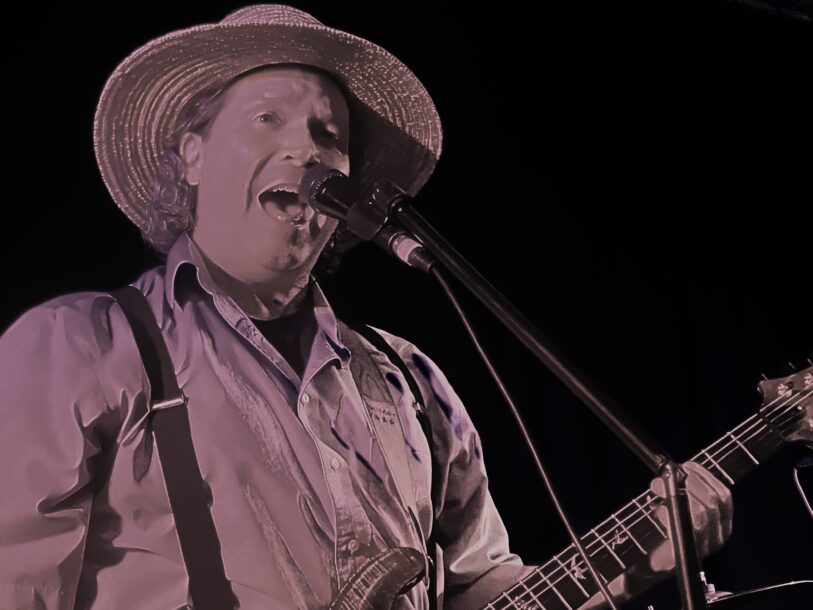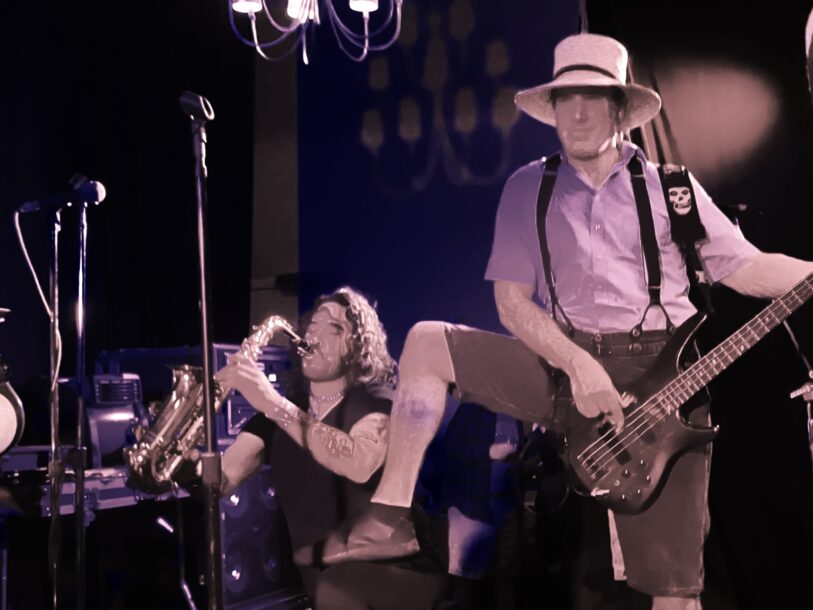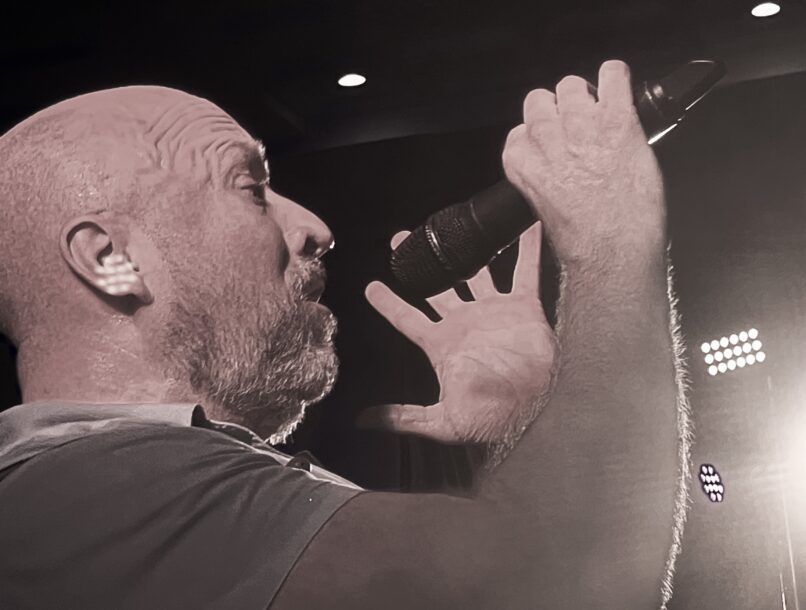 For more on The Amish Outlaws go here.