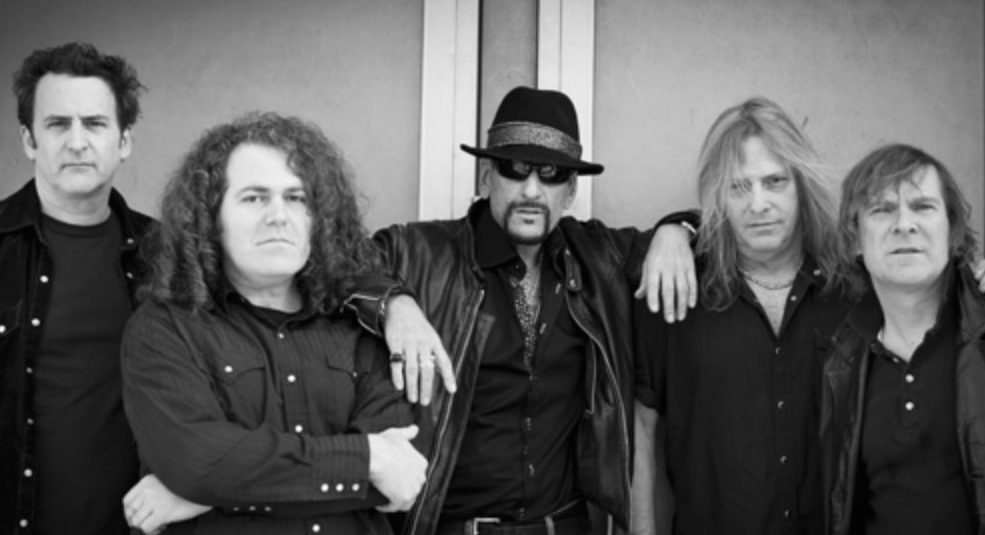 The Dictators NYC Perform at Viper Room Nov. 11
Ross the Boss Friedman, founder of The Dictators talks new music, tour and music biz with California Rocker editor Donna Balancia
CR: What kind of influence did The Dictators have on music, Ross?
RTB: The Dictators influenced so many bands. Our original fans all became band guys, they went on to form bands. It's like a family tree: Monster Magnet, Stone Temple Pilots, Turbonegro, Helicopters and Nomads, all these bands were mentored by us. When you're hearing songs and you hear the riffs you know our influence.
CR: What's the legacy of The Dictators?
RTB: You know we were too punk for metal and too metal for punk. It makes us feel amazing that people go to school on us. A good percentage of the people who come to see us are band guys.
CR: How is the band doing these days?
RTB: Really, we're better than ever. We just did a tour. And I was in Europe with the new Ross the Boss Band. The Dictators NYC did 21 shows in 22 days in Europe recently.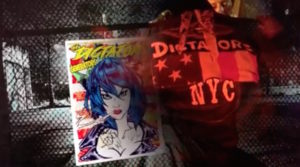 CR: Why the new name?
RTB: I renamed them Dictators NYC as a matter of respect. I insisted on it. We want to let everyone know it isn't the original lineup. Daniel Rey, the Ramones producer and Dean Rispler on bass. We wanted to have some sort of closure and respect for the old lineup.
CR: Why do you like California?
RTB: I've always enjoyed California, it's really spread out, I love California. I like Northern California and I like the San Diego area.  My sister lives there. As far as New York, I'm Giants, Mets, Rangers and Knicks. There are tons of transplanted New Yorkers in Califiornia. They'll say, 'Hey Ross I went to Dewitt Clinton High School!' It's a small world, it's big, but it's small.
RTB: In California, we've been made to feel very welcome over the years. The fans are great everywhere. I've been in the music business since 1975, I've made 31 records. The new "Ross The Boss Band" has been doing well.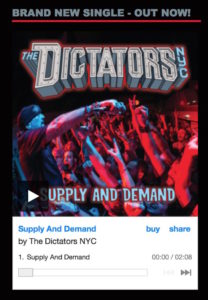 CR: What's the key to success?
RTB: I've been playing professionally for a long time and every time it amazes me — If you play your heart out you can't lose, people pick up on that. The Dictators play 150 percent; we don't care if there's 10 people or 10,000 people there.
CR: Anything new?
RTB: We've written a new song and it's a single called 'Supply and Demand,' a story about the new band. The demand is there and we're gonna supply it.  Dean produced it, he plays bass, he played with a lot of bands like Murphy's Law. We have this new single, and we're working on new music.  And with my new band we're working on a new CD, we don't have working title yet.
CR: What are you guys like in concert as Dictators NYC?
RTB: The band generally performs all its hits, including "Next Big Thing," "Weekend," "Tree Tub Man," "I Stand Tall," "Stay With Me," "Let's Twist." You gotta give the people what they want.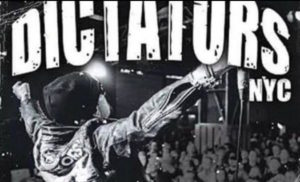 CR: How has the music business changed since the 1970s?
RTB: Music has become an impossibility. You've gotta play live. People have to come see you live. Certainly the money end has been stolen by the record industry. If you don't have a live thing, forget it. Every single night you have to play your ass off. A lot of young bands are. You can make money at the gate, on merch, you can sell your stuff. You have to be hands-on. You have to be willing to expect the word 'No' as an answer from a lot of people."
CR: How was it for you guys when you started out?
RTB: When we first came on, they said, 'Whoever signed these guys should be shot. What is this wrestling hamburgers, cars and girls, what is this insanity? Why the leather jackets?'  Then all of a sudden they said it was 'Punk Rock.' Then The Ramones came out. All of a sudden, it was 'The Dictators influenced us.' MC5, Flamin Groovies, Iggy and the Stooges all had their roots in punk.
CR: What's gonna happen on Nov. 11?
RTB: We're gonna play a mind-blowing show, you're gonna be happy as shit and you're gonna hear the best.
The Dictators NYC "Supply and Demand" in Barcelona
Video courtesy of BilligPeopleBooking

Joey Ramone Joins The Dictators for 'The Kids Are Alright'
Video courtesy of Harold Kramer