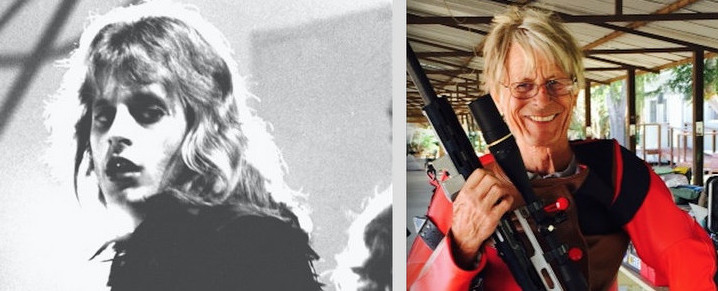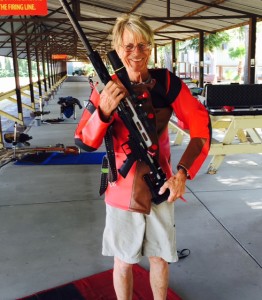 Story By DONNA BALANCIA
Photos By KURT INGHAM
Influential rocker "Mr. Twister" of the notorious band, Chainsaw, is setting standards in a new arena. Kurt Ingham, the man behind the iconic punk rock persona, is a champion marksman.
Los Angeles-based Ingham and his team represented the United States and won multiple gold medals at the Swiss Athletic Competition, an international rifle competition in Switzerland.
"I've been involved in target shooting since I was eight years old," said Ingham. "I have a Swiss ancestor and I always had an interest in Swiss rifles.  Years later, I met a guy who invited me into the competition."
The musician and champion marksman is understated about the achievements his team, The Swiss Athletic Society of Los Angeles, accomplished in the recent competition. Ingham and his fellow Los Angeles teammates had some tough competition, but scored high across the board against some 40,000 individual competitors.
To the many devoted fans who know Mr. Twister from the influential band Chainsaw, his demure humility might seem uncharacteristic.  After all, as the frontman for Chainsaw, one of the most well-loved and hard-rocking bands in Los Angeles in the late-70s and '80s, Twister ripped it up.  Twister was notorious for his wild, "no holds barred" physical performances.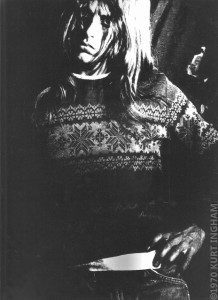 A Champion at 68
Today, the silver-haired Ingham — whose pursuits at the core have always been intellectually driven — focuses on various projects at his historic bungalow home with his talented photographer wife, Heather Harris, and their champion show dogs.
The Swiss championships give Ingham more than medals. The event is an opportunity to reconnect with his heritage, it's a source of pride, and it's something he shares with his friends.
"We have a group from Los Angeles and every five years we compete," he said. "The events are held all over Switzerland, so it's fun.  There aren't many sports that a guy who's 68 can be competitive in.  It's a great pursuit and it's a growing sport."
The Swiss marksmanship event is a major international happening that takes place in different locations.
The competitors travel by boat and train.  Different corporations sponsor different medals.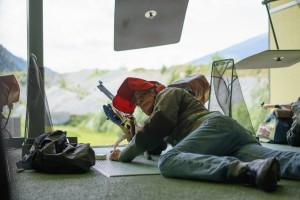 A Passion from Youth
Ingham says his grandfather in Portland taught him how to handle a Winchester when he was a kid, and his grandmother was a proficient riflewoman as well, so the passion runs deep.
He got involved with The Swiss Athletic Society of Los Angeles team in 2000. Since then, every five years, he packs up his equipment and his suitcase and he and his teammates travel the distances to the Swiss locations.
Ingham had practice for the traveling over the years as a touring musician with Chainsaw.
"Switzerland is just a beautiful country," said Ingham, who added that the target ranges for the competition are set in some of the country's most stunning panoramic locations.
See Chainsaw LIVE reunion tour performance in Rome: HERE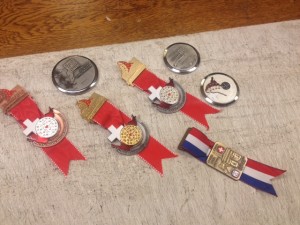 One of the progenitors of protopunk, Chainsaw's shows were something to see, and oftentimes Ingham, with flailing arms and taunting vocals would find himself in the crowds of adoring punk fans on the stage — or on the floor.
But today, when he's in the prone position it's with the full intent of hitting the mark and bringing home the medals.
"The competition is an amazing experience and I'm proud I could represent," Ingham said. "It's an honor and something that I enjoy quite a bit."
Read More on Chainsaw and Mr. Twister in this article by Heather Harris in Paraphilia Magazine.
Kurt Ingham's Photo Gallery
[Best_Wordpress_Gallery id="5″ gal_title="Kurt Ingham Marksmanship Champ"]