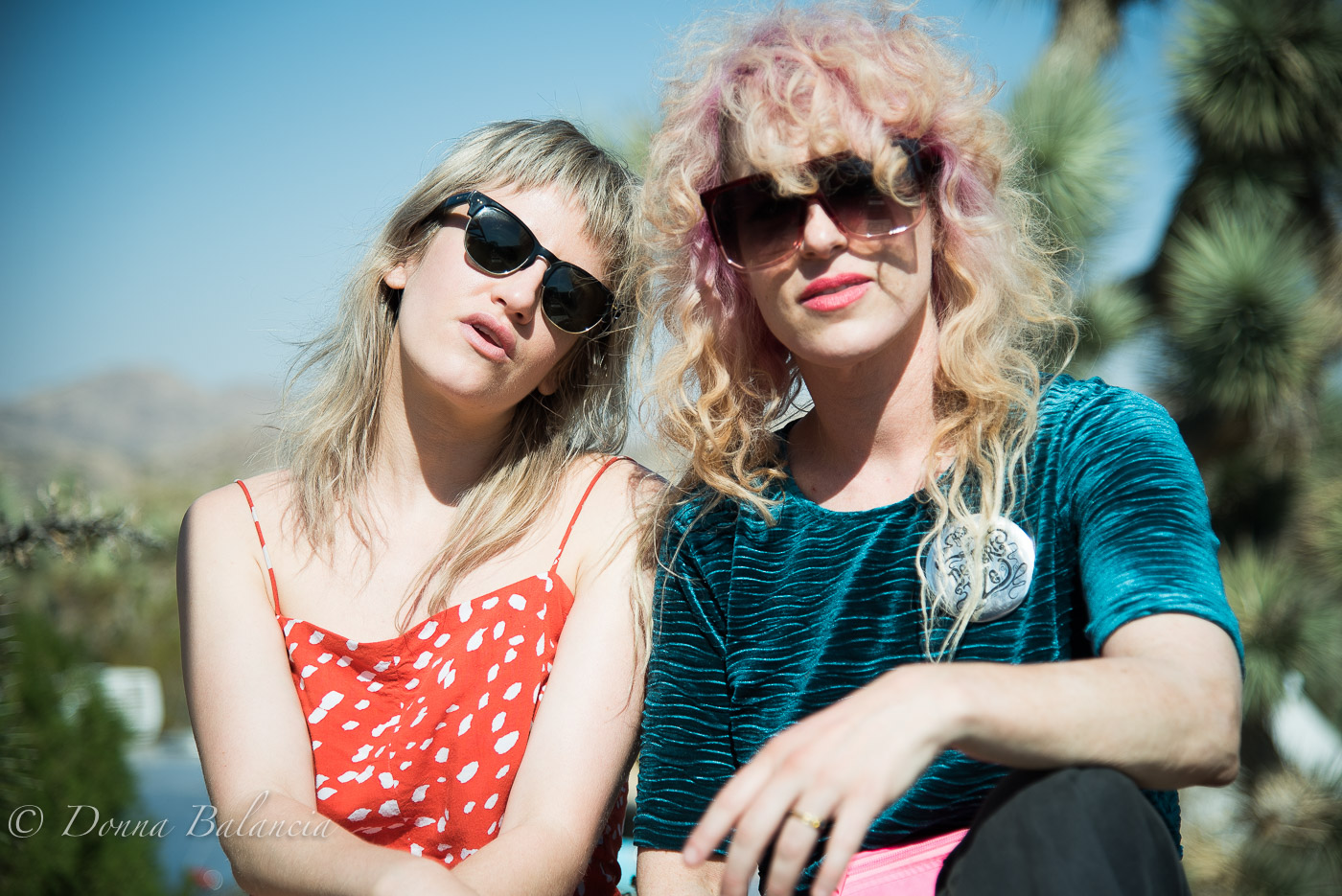 Deap Vally is on a success streak, coming off the fabulous Desert Daze festival in Joshua Tree, and this weekend playing the mondo huge Aftershock fest in Sacramento.
Deap Vally — comprised of drummer Julie Edwards and guitarist Lindsey Troy — has come a long way since the two principals met in a crochet class in the San Fernando Valley in 2011. They've released two albums, Sistrionix and Femejism, and recently released an EP collection of remastered tracks off Femijism.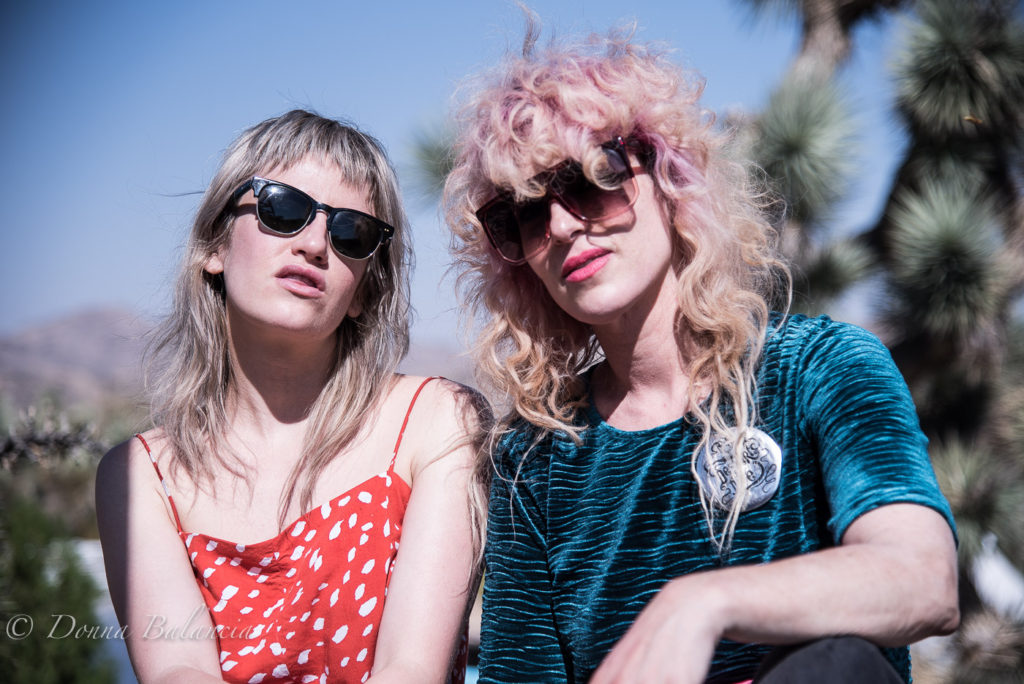 READ CALIFORNIAROCKER.COM DESERT DAZE COVERAGE
What's going on with the two top Rock N Roll gals these days?  Donna Balancia caught up with Edwards and Troy and asked some questions.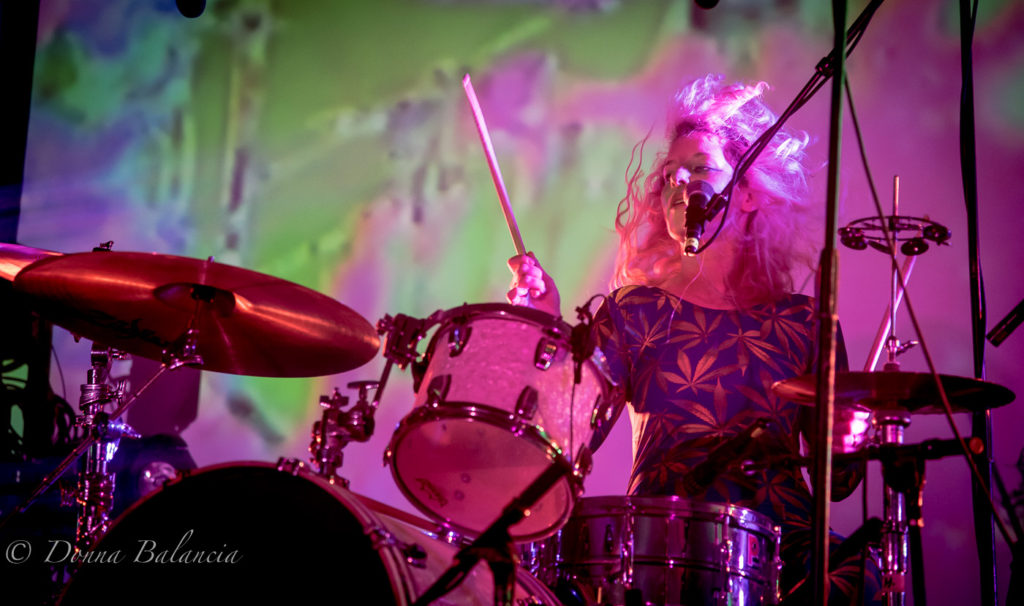 What's new for Deap Vally?
Julie Edwards: We put out an unplugged EP of some of our favorite tracks off Femejism we treated in a different manner.  Our buddy Andy Stavas played sax on it so it's a bit of a departure.
Lindsey Troy: We've been doing a lot of touring this summer and once we get off tour, we're gonna get to work and try to bang out the next record. it's exciting.
CR: How was your tour with Blondie and Garbage?
JE: It was insanely fun.
LT: It was a dream come true.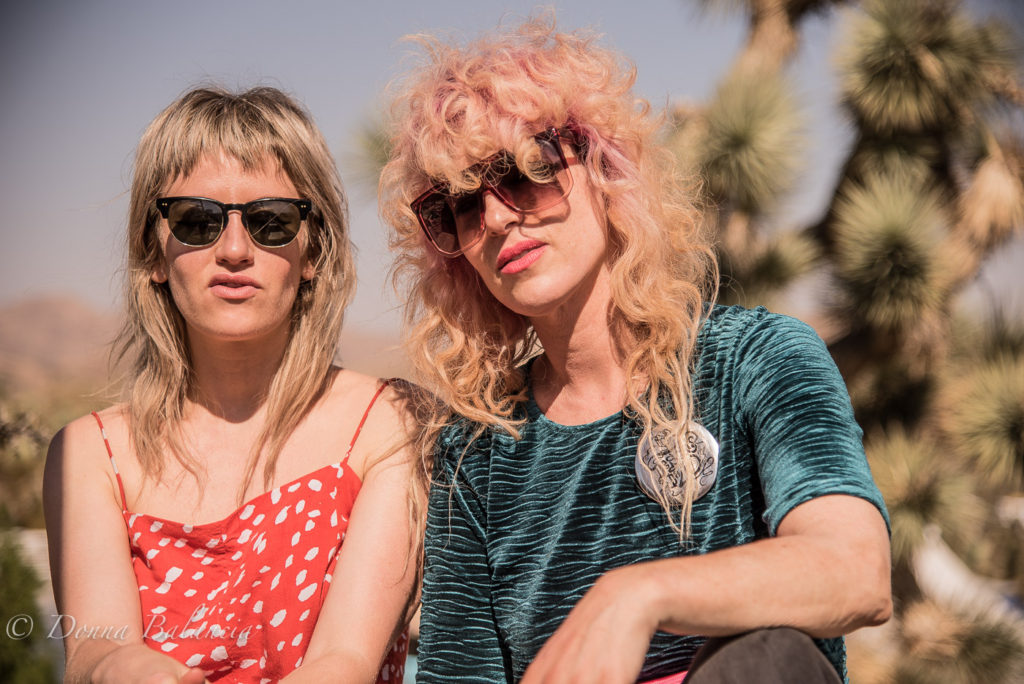 CR: What was a fond memory from that tour?
JE: My daughter was on tour and my daughter she's like a year and a half old so she doesn't have any sense of what to do and what not to do. After the first show we played with them she went into Debbie Harry came off stage and went straight to her dressing room, my daughter followed her into her dressing room and invaded her space. She took her face in her hand and kissed Debbie Harry on the lips.
LT: We got to kick it with her. She was so kind and accepting. We got to hang out in her dressing room and drink wine. She even did my makeup a few times.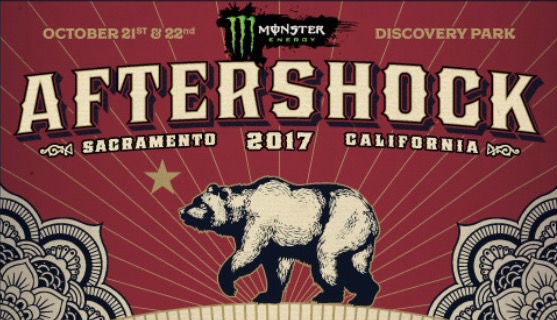 CR: Any tour plans for Deap Vally?
JE: We have a few more festivals left.
LT: We're playing Aftershock in Sacramento it's an awesome festival with an amazing lineup. Then we're playing a festival in Vancouver, an indie garage type festival with a tasty lineup. Then it will be time to chill and record and jam.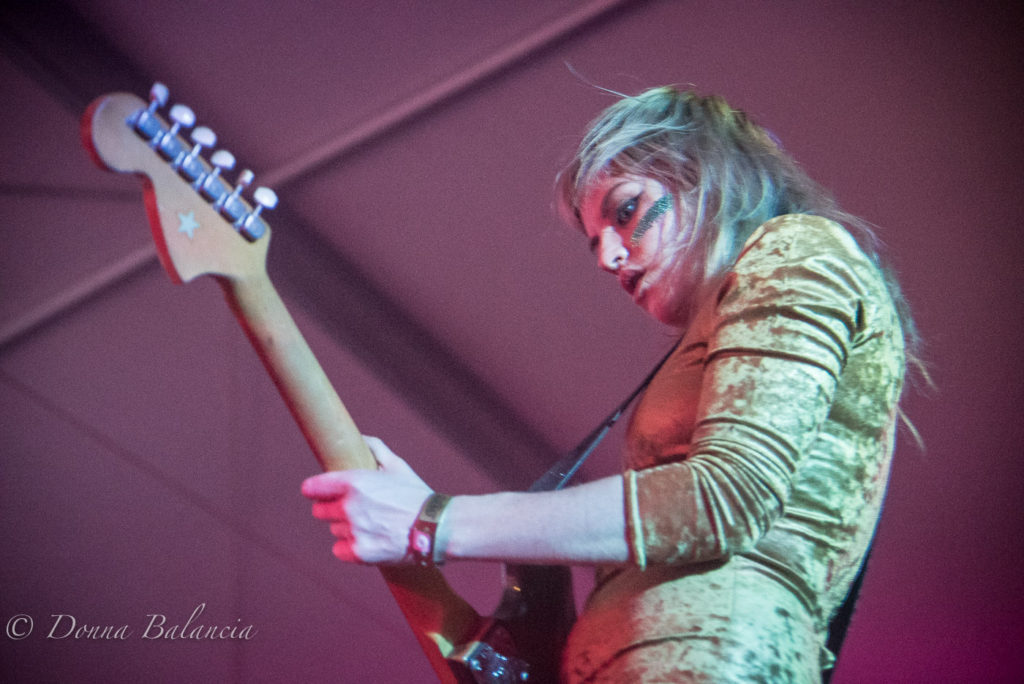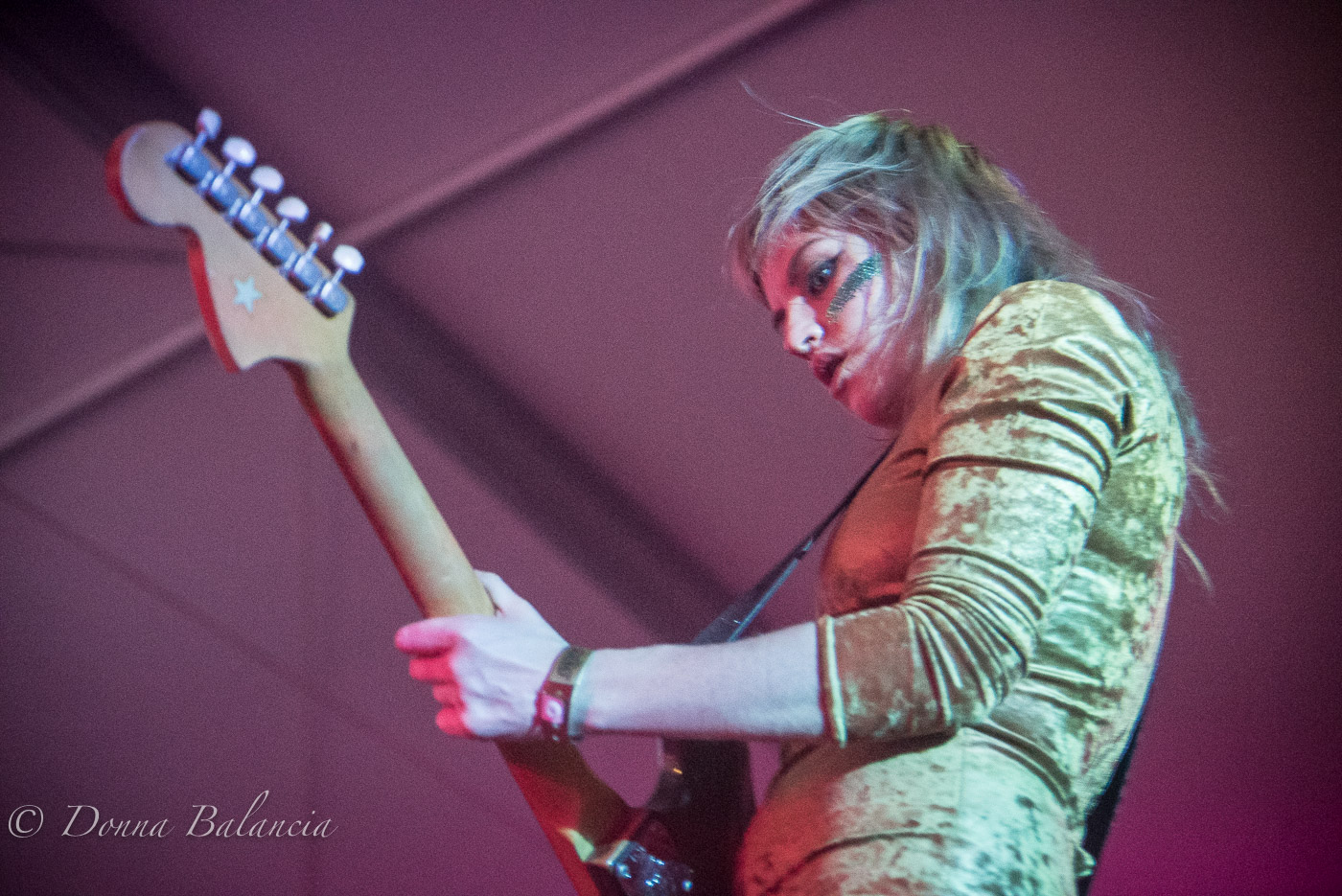 CR: Where do you like to record?
JE: Anywhere. Whoever is available with a decent day rate and good gear. Our last record we recorded in four different studios.
LT: We got to do a few songs at Sonic Ranch, that was epic, a dream come true, the creme de la creme. You're on an isolated pecan ranch.  Then we did a bunch of it at Seahorse Sound Studios in LA, with a garden on a rooftop. We just did the unplugged EP at Seahorse again.  We would love to do something at Rancho de la Luna in Joshua Tree of course.
CR: Has anyone ever commented on your style of dress?
JE: We used to dress more provacatively and we got some shit for it.
LT: I remember a few years ago some girl was tweeting that she was offended I was wearing a bra on stage.
JE: It's the oldest move in Rock N Roll. But hey, we know bands that perform butt naked.