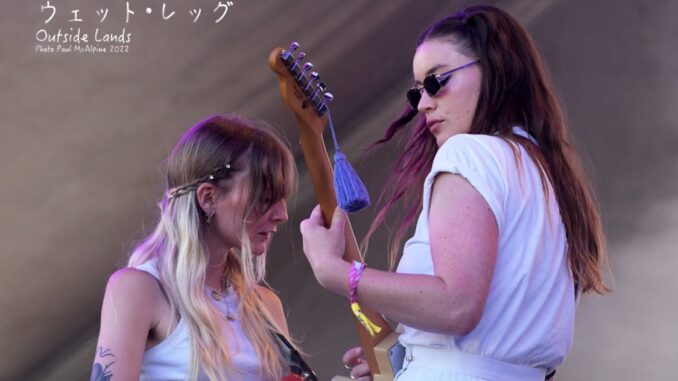 By PAUL MCALPINE
Standing in the parking lot of the supermarket this morning I was asked to write some text to go along with my images of Wet Leg at the Outside Lands Festival, San Francisco 7th August, 2022. 
Having been involved in music for the better part of my life – perhaps the best part of my life to be completely honest – I was witness to some pretty historic events in Rock 'N' Roll. Looking back to Queen's first American tour with Mott the Hoople, to the night the floor caught fire at the old Boston Garden while The Who performed within 100 meters on stage.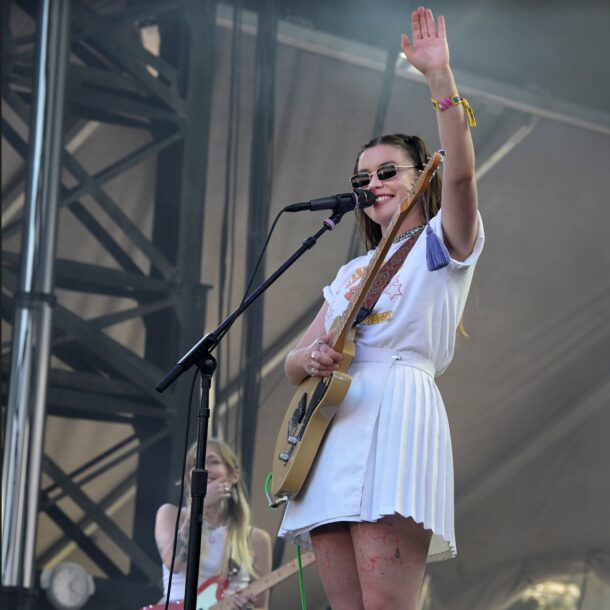 Regardless of the year you were born, if you are reading this story, we share a common love for Rock 'N' Roll along with the events of 2020, when the pandemic put us in masks, gloves and a mindset of uncertainty as to what the future would bring.
In my thinking, the arts have always been most creative under pressure, and the lockdown gave us all a moment to rethink life. You know the hormones can only be bottled up for so long and when the festival gates reopened, music came back with a renewed spirit, bringing us new artists.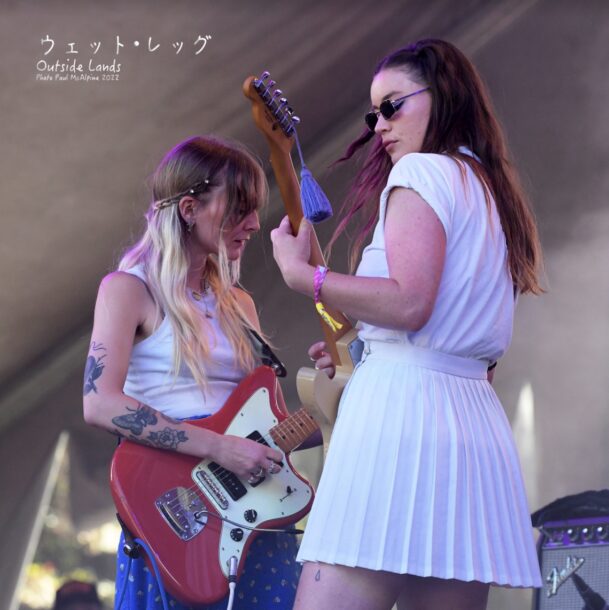 From the Isle of Wight a group named Wet Leg emerged with the songwriting duo of Rhian Teasdale and Hester Chambers along with Henry Holmes (drums), Ellis Durand (bass) and Josh Mobaraki (guitar, keyboards and interesting sounds). In my memory I don't recall this type of excitement over a band since the debut record by The Talking Heads or The Cars while considering bands like Queen and U2 both released three records before the world began to take notice.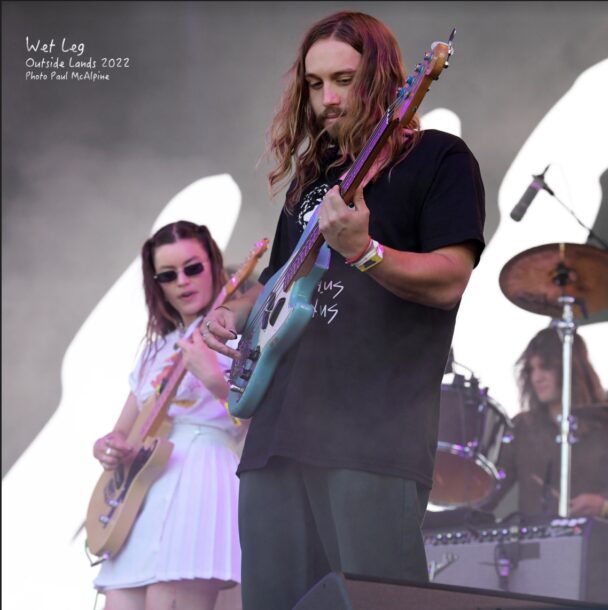 Wet Leg have a wonderful simplistic approach to songwriting and their sound is delicately laced with traces of the psychedelic sounds born in the 60s as well as a touch of carefree surf music harmonies at times. The brilliant lyrics created by the friendship of these two women musicians is what really one should notice. Pretty isn't always pretty when the song is about not being good enough in a relationship breakup "Piece of Shit" and there are times you just need to experience the "Supermarket" with a friend really really high. 
Read more about Wet Leg at US Rocker here and read Rick Schindler's record review here.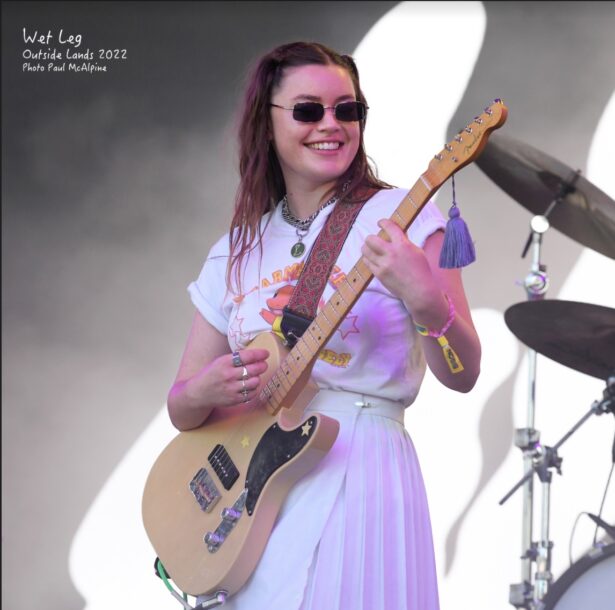 Rhian and Hester have penned songs important to all of us, while the entire band should be credited starting with the powerful rhythm section of Holmes and Durand who have created a space for an array of sounds reminiscent of the early Roxy Music records by Josh Mobaraki.
If the music has the ability to cure ones ills; Wet Leg is just what the Doctor ordered.
Wet Leg's Outside Lands Setlist: Being in Love – Wet Dream – Convincing – Supermarket – Obvious – Oh no – Ur Mum – UFO – Too Late Now – Angelic – Chaise Longue.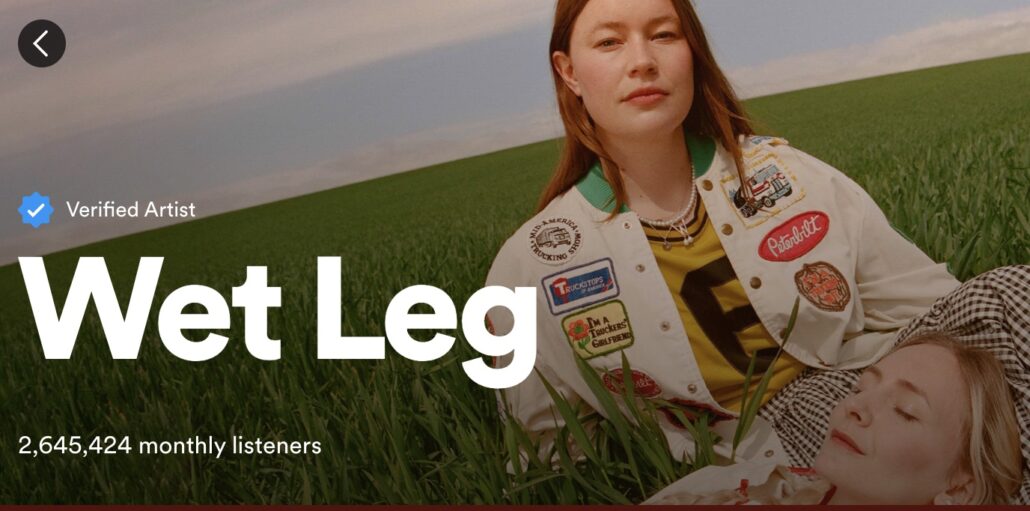 Check out Wet Leg at their website.
Paul McAlpine is a renowned rock photographer who has worked with Iggy Pop, Queen, Aerosmith and many others. Follow him on Instagram.