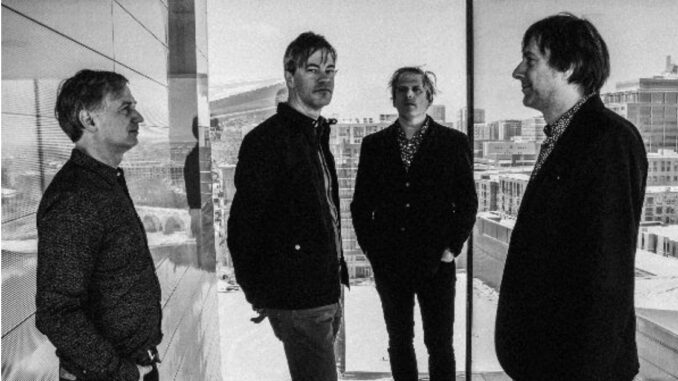 Release – The Ocean Blue will re-release their first major label album, Davy Jones' Locker via Korda Records on Aug. 25.
"It is our first truly independent release, and the first record we did entirely on our own, in our own studios with some help from friends but no outside producer or engineer," said lead singer and songwriter David Schelzel of The Ocean Blue.
Davy Jones' Locker was initially released in 1999 by indie label March Records in a limited run. But that didn't prevent the legion of faithful fans who have been following the band since their inception in 1987 from elevating the release to mythic status.
Davy Jones' Locker was the band's first album after they left a successful major label run (they released three acclaimed albums on the legendary Sire Records, and another on PolyGram/Mercury) but it gave them the freedom to try new things.
"It's definitely our most eclectic and least fussy record, where we were experimenting with different musical directions, sounds, arrangements and lyrical themes," Schelzel said.
Playful, jangly, and gorgeously executed, the album is nestled perfectly in the band's catalog and the alternative realm of '80s legends like the Smiths and New Order, through the early Britpop of Blur, the LAs and The Trashcan Sinatras, while still sounding ahead of its time alongside modern compatriots like Cigarettes After Sex, Beach House, and Fontaines DC.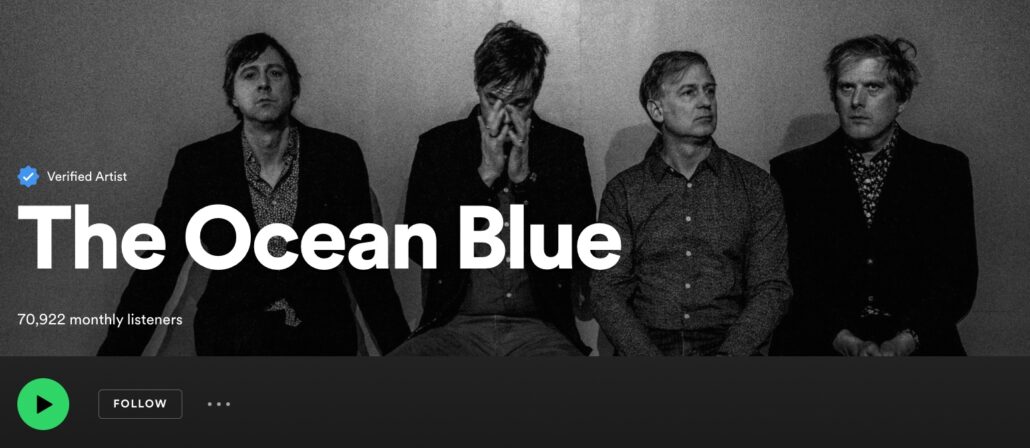 Anchored by the single "Denmark," which enjoys a brand new video, Davy Jones' Locker finds the band looking back circumspectly on their history.
"The first line of the song is 'Like mist or a daydream, made of substance can you feel it?' and it begins a lyrical trip into musings about the past, the present moment, and the future direction of the band," Schelzel said. The accompanying video (directed by Zeke Anders) captures the band at these figurative and literal crossroads.
"The setting of the song is the band's tour of Denmark which marked a turning point for us, as one of the founding members of the band left right after that tour and a current member joined us," Schelzel said. "The video does an amazing job of capturing all of these themes and moods. Better to see it than explain it."
The newly-remastered Davy Jones' Locker will be re-released on vinyl, CD and all streaming services on August 25 via Korda Records.  The Ocean Blue is David Schelzel (vocals, guitar), Oed Ronne (guitar), Bobby Mittan (bass) and Peter Anderson (drums).
Check out 'Denmark' here:
TOUR DATES:
Sep 1     Milwaukee, WI                        Shank Hall
Sep 2    Chicago, IL                               Lincoln Hall
Sep 3    Minneapolis, MN                    Parkway Theater
Sep 8    Washington, DC                      Howard Theater
Sep 9    Pittsburgh, PA                         Mr. Smalls
Sep 29  Philadelphia, PA                     Ardmore Theater
Sep 30  Virginia Beach, VA                 Neptune Festival
Oct 6     San Antonio, TX                     Sam's Burger Joint
Oct 7     Houston, TX                            Numbers
Oct 19   Toronto, ON                            Horseshoe Tavern
Oct 20   Detroit, MI                              Magic Bag
Oct 21   Columbus, OH                         Natalie's Grandview Music Hall
Nov 10  Miami, FL                                The Ground @ Club Space
Nov 11   Chapel Hill, NC                       Cat's Cradle
Nov 16   San Diego, CA                        Casbah *SOLD OUT*
Nov 17   San Francisco, CA                  The Chapel
Nov 18  Phoenix, AZ                             Crescent Ballroom