US Rocker® (www.usrockermusic.com) covers music and pop culture from Coast to Coast. The Rocker Mags' family of brands including California Rocker® and East Coast Rocker® carries content and advertising that reaches thousands every day.
Affiliated demographics are in the leisure categories. Together, with California Rocker and EastCoastRocker.com the ROCKER brands generate more than 550,000 daily impressions, maintain consistently high index rankings in Google News and search engines, and enable seamless Social Media connections.
US Rocker's Areas of Coverage
By staffing concerts of musicians on the rise as well as writing up interviews with veteran rockers and their fans, US Rocker brings an indisputable appeal to local and worldwide viewers and has five years of growth and metrics to prove it.
US Rocker is not only beloved in the big cities but all over the world. In the US, it's a staple of regular viewers in California, Texas and New York and Chicago, with returning users in additional top domestic markets. Those outside of the U.S, in Canada, UK-Europe and Australia comprise almost one quarter of the engaged and regular consumers and viewers.
US Rocker, East Coast Rocker and the California Rocker YouTube Channel Drive Hundreds of Thousands of Weekly Impressions
US Rocker also has a team of reviewers and a social media team and puts together playlists.
The Rocker websites have won First-Place awards for writing and photography from The Los Angeles Press Club, The National Arts and Entertainment Awards, The Lucie Awards, The Southern California Journalism Awards and regularly makes various "Best Magazine" lists. The brand has won awards in categories such as "Best Social Media," "Best Blog" and "Best Website."
Mimi B., Creative Director
Mimi B. is a visual designer and 3D illustrator who incorporates her love for aesthetics into her artwork. Mimi is a multiple award-winning artist and designer.
"I wear a lot of hats, and when necessary I know which ones to take off and put on," she says. "With that, I have a background in UX, UI & Web design, with a focus on Visual Development. Growing up on both coasts of the United States, I've been fortunate enough to learn how to communicate and work with all sorts of clients. Using my education to create data-informed designs, I consistently work towards producing inclusive and detailed-oriented work for viewers enjoyment.
Luis Moreno, Photo Editor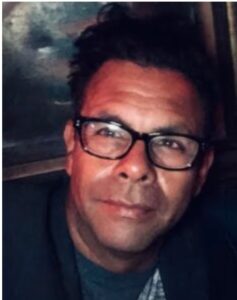 Luis is a true SoCal native. He was raised in Pasadena where he attended Van Halen garage parties and spent weeknights at nightclubs on the Sunset strip like Gazzarri's, The Roxy, and Whisky-A-Go-Go.
Luis has more than 10 years of experience capturing images and reviewing bands, and besides US Rocker, his work has appeared in FLOOD magazine, The Myriad, and other publications. His photos have been displayed at Guitar Center in Redondo Beach and various colleges in Southern California.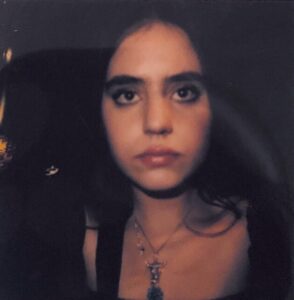 Ava Liversidge
Music Reviewer
Ava Liversidge is a Los Angeles native and avid music lover and writer. She is forever inspired by rock n' roll's history in California and spends most of her days going to shows, supporting smaller bands, listening to music, or researching musicians. She also has work featured in a variety of journals and magazines with a range encompassing everything from philosophy to rock n' roll.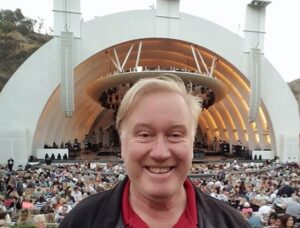 Dan MacIntosh
Music Reviewer
Dan MacIntosh is an experienced reviewer and critic whose work has run in a range of local and national online and print publications.
He enjoys reviewing live events as well as recorded music. Dan's reviews have run in Inland Empire Weekly, Paste, Mean Street, Chord, HM, Amplifier, Inspirational Giftware, Stereo Subversion, Indie-Music, Soul–Audio, Roughstock.com, Country Standard Time and Spin.com.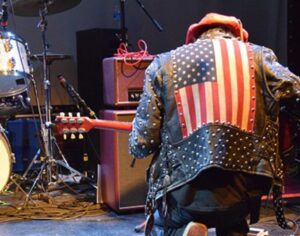 Ames Flames
Ames Flames is the "Roadie to the Stars," having worked with many of the mainstays of Rock N Roll, including The New York Dolls. He has amazing stories and is friends with the best in the biz. Check out his writing at US Rocker.
Rick Schindler
Music Reviewer
Rick Schindler is an award-winning New York City-based journalist who has written and edited at NBC News Digital, TV Guide and elsewhere.
He writes about music, television and comics and is the author of the acclaimed  Fandemonium: A Comic Novel.
Heather Harris
Contributing Photographer
Heather Harris' award-winning photographs of musicians have been published in Rolling Stone, MOJO, Billboard, Los Angeles Times, Rock&Folk, Creem, Music Connection, Warner Brothers, Penguin Books, St. Martins Press and many more. Her work includes many of the most important figures in rock that came through her native Los Angeles throughout the past four and a half decades.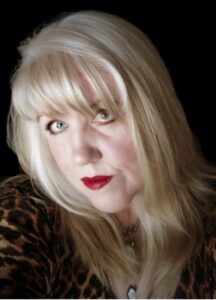 Melanie Smith, Manchester UK Correspondent
Manchester, UK-based Melanie Smith has developed a brilliant reputation as rock photographer and music devotee. She is California Rocker's Manchester, UK Correspondent.
Melanie elegantly captures the performances of major rock acts as well as live events, festivals, theatre and ballet. See her work at her online portfolio, Mudkiss Photography
Alyson Camus, Photographer and Reviewer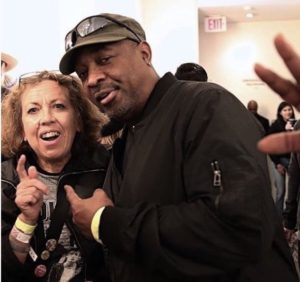 Alyson Camus attends more shows in one week than most people attend in a year!
She is a music expert and loves the local scene, attending shows at her favorite venues like the Echoplex, the Echo, the Satellite and others.
Alyson also works for other publications and websites. You will find Alyson stage-side at most of LA's music events.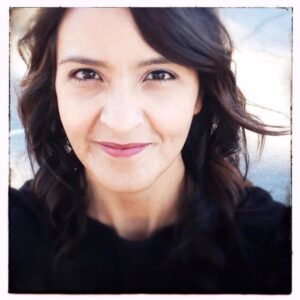 Sylvia Borgo, Photographer and Reviewer
Sylvia Borgo is a Southern California based photographer with nine years of varied experience; shooting concerts in small, dark clubs to mega-festivals.
Her work has been featured on California Rocker, ListenSD, So Cal Music Today, Owl and Bear, Gig Photographer, and The Way That He Sings.
Silvia Paveri, Photographer
Silvia Paveri is a New York City- based photographer whose work has run in Guitar World, Premier Guitar Magazine and many other publications. Born in Milan and raised in a small town in northern Italy, she moved to the United States in 2011.
Silvia started her photography journey in 2009 in Italy, mainly photographing concerts and festivals. Music photography has always been her main passion.
"Moving to the United States brought a lot of satisfaction in my photography career," she says. "I love rock and metal music but after moving to the United States, country music started to grow on me and I am now a big fan of it. I am an outdoor enthusiast and I do a lot of nature photography as well but If you see me at a show, rest assured that my Nikon will be there with me."
Kailey Harvey, Contributor
Kailey Harvey is a "left handed classic rock junkie" who digs writing about music for whoever wants to read it, as she says.
She loves the small, independent musicians and bands and wants to support the young people.
Kailey loves traveling and spends most of her time attending shows.
John Daly, Reviewer-Editor
John Daly is a music writer and editor who relocated to Los Angeles from Fresno, Calif. He was named reviewer-editor of California Rocker in 2020. John lives for the music.  He has a B.A. in Digital Communications and a passion for telling the story.
"I want to tell the story of music the way no one else can," John says.  His taste in music runs the gamut and you can usually find him in the pit at the festival of the week.  All this and another plus: He is an avid fan of The Beatles and has been writing for California Rocker and East Coast Rocker for five years. Contact him at editor@californiarocker.com.
Harriet Kaplan, Reporter and Reviewer
Harriet Kaplan has written for a range of music and non music publications. In addition, she is a talented  photographer. Her musical taste runs the gamut, but she is particularly fond of new alternative and punk genres.
Tracy Ketcher, NY Photojournalist
Tracy Ketcher is a well-known photographer in New York City circles. She covers major entertainment events for CaliforniaRocker.com and EastCoastRocker.com.
Bob Busby, Reviewer
Bob Busby is a veteran music reviewer and has attended thousands of concerts. He has an excellent eye for new talent and loves a good show. We are fortunate to have his talents at CaliforniaRocker.com
James Balboni, East Coast Photojournalist
James Balboni is a prominent photojournalist who covers a range of beats on the East Coast for East Coast Rocker and on the West Coast for California Rocker. In addition to rock and roll, James is a fan of technology and aviation.
Dottie Paris, East Coast Contributor
Dottie Paris covers technology and innovations in music.  An excellent reporter and veteran writer, Paris loves music, the beach and in-depth interviews.
"Making it in the music business is tough and I appreciate all musicians," Dottie says. "I appreciate all musical efforts; I may not like everything I hear but all musicians receive my support."
Donna Balancia, Chief Content Curator
U.S. Rocker is one of several online destinations for news and promotions founded and created by publisher and promoter Donna Balancia.  U.S. Rocker's parent company Balance Marketing and PR creates social media, publishes websites, produces live events, and creates news articles and brand campaigns for a range of corporations, individuals, destinations and entertainment venues. Contact Donna at editor@usrockermusic.com.
For more information about US Rocker
Emails
Donna Balancia: editor@usrockermusic.com
John Daly: editor@californiarocker.com
For advertising contact sales@californiarocker.com
The physical address for US Rocker:
U.S. Rocker
9903 Santa Monica Blvd. Suite 506
Beverly Hills, CA 90211