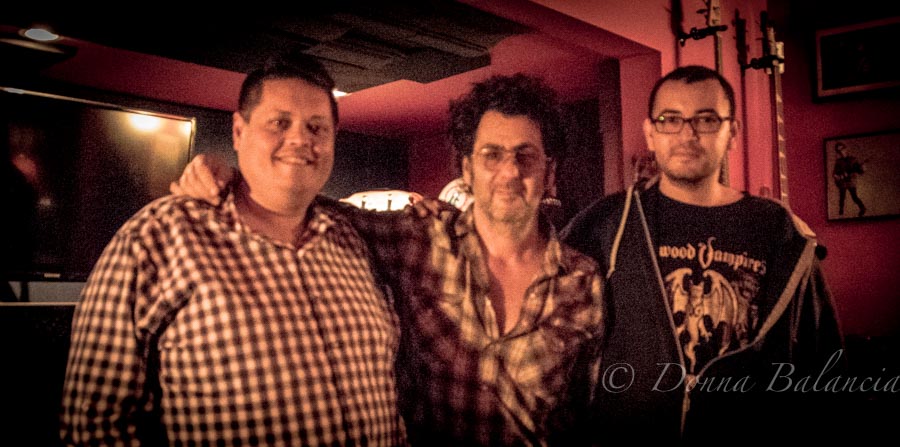 Echo Box Music Hosts Glam Skanks "Glitter City" Show
By DONNA BALANCIA – Nolan Jamora and Bruce Witkin have some big ideas to help young bands get exposure.
They're the duo behind Echo Box Music. Echo Box is a label, but it's also a lot more. It's a new concept in concert promotion.
The idea is simple: Nolan and Bruce want the bands that perform to get a following and they don't want concert-goers to have to pay.  They would rather that money be spent on the band's merch, though.
Saturday night Echo Box will put on its second showcase event, a record release party for The Glam Skanks to celebrate their new EP "Glitter City."  Other bands on hand are Grapevine, The 4 Skin Five and Justine and The Highs.  The show starts at 9 and it's free with an RSVP.  For details check out the Echo Box Facebook page.
The Glam Skanks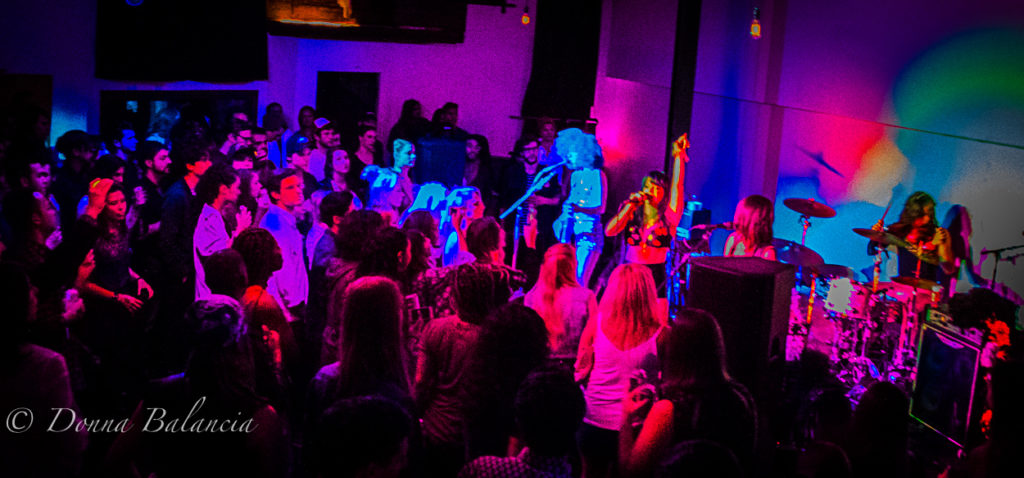 'A Moving CBGBs'
"Our first event was great," said Nolan of the first concert last April at The MIME in Echo Park.  "We had more than 200 people there and it was crowded. The bands that played all wanted to come back for this upcoming show. It was a lot of fun."
Performers at the April event were The Glam Skanks, The Brothers Collective, Kid Bloom and Hypnotic Hyena.  They were all along the same style of music and kept the audience on their toes throughout the night.
Bruce said the idea is to gain a following for the bands and to enable Echo Box to gain a reputation among concert-goers.
"We want Echo Box to be like a 'Moving CBGB's,'" Bruce said. "We want that kind of enthusiasm and that feeling.  We want people to say, 'Hey, what's going on at Echobox tonight?'"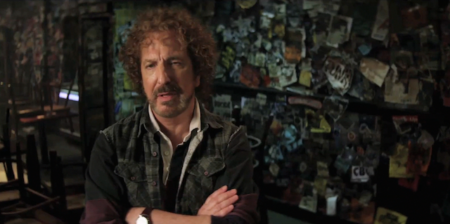 Cohesive and Free
With a selection of bands from arguably the biggest music city in the U.S., Echo Box will have the pick of young up-and-comers.  And not only can a showcase at Echo Box gain a new band a lot of followers, the events are typically filled with fans and industry people alike.
"The clubs in Hollywood have to do what we're doing every night so that's difficult for them," Bruce said. "But many times you'll see a lineup of bands that's not cohesive.  One time, for instance, in a soul and blues band I play in, they had a metal band come on after us.  If the bands are the same genre we'll keep the crowd."
Money is the likely culprit in keeping kids away from checking out new bands.
"A typical night in Hollywood costs you for parking and for drinks and before you even hear the music you've spent your money," Bruce said. "We want the people to hear good music and we want the bands to get exposure, but it shouldn't have to cost a lot."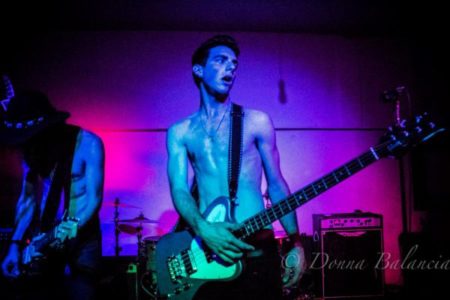 Music Lovers
Bruce knows what he's talking about. He's one of the Hollywood Vampires, the supergroup that includes Joe Perry, Alice Cooper and Johnny Depp.  Bruce is also a GRAMMY-nominated music producer.
Nolan is the director of research and development for Isky Racing Cams.  He designed engine camshafts for Formula 1, Indycar and NASCAR among other racing series.
These two men from very different worlds were introduced by Carlos Orellana, a studio engineer who has worked with Joe Perry, the Hollywood Vampires and beyond.  He's the one behind the scenes who enables the whole production to run smoothly.
"Carlos is a big part of this as well," Bruce said. "He's the sound guy. There are very few places that care about the sound. Our sound is good. And also, there are only a few places that are for all ages. We want to turn Echo Box into a scene — a scene with good sound — and we're going to keep doing more shows."
Important to establishing that scene are Ryan Rice and Lily O'Brien, who are basically the artist relations department.  Ryan and Lily recruit and promote the performers.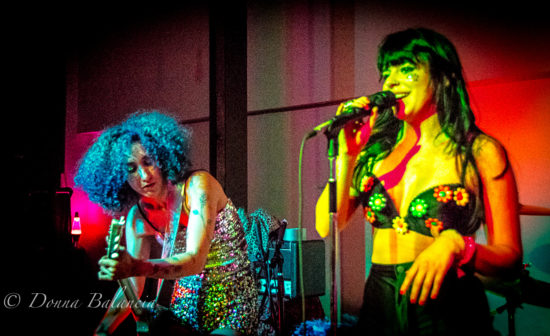 Spotlight on New Bands
Nolan, meanwhile, has additional reasons why this project is worthwhile.
He's from the South Bay — the birthplace of great bands like Black Flag and The Descendents and one of the reasons he's created the Echo Box project is to give the younger people today a taste of the fun times he used to have.
"We would party under the Redondo Beach Pier, we'd find places to put together a band and a party," he said. "I remember Black Flag playing in garages, and The Descendents and Circle Jerks would play in warehouses. We had a lot of fun. It was free, and the bands would be selling stuff out of the trunk of a car. Very guerilla style."
As for the future?
"Over the long term we'd like to make it a thing where people know Echo Box is the place to be," Nolan said. "We want people to think of Echo Box and know they're going to see up-and-coming and bands, and where the bands know they'll have a good experience playing.'"
Echo Box is always on the lookout for new bands to promote.  If your band's got what it takes, contact Echo Box through the Facebook page.