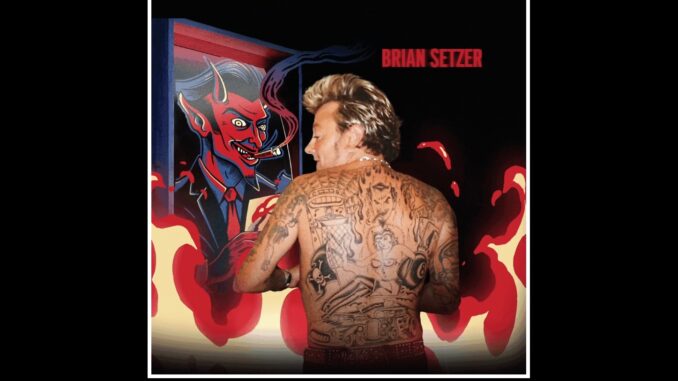 Releases: Brian Setzer's new album The Devil Always Collects is out Sept. 15 via Surfdog Records digitally, on CD and vinyl. The renowned rocker rolls out the album's first track and video, "Girl On The Billboard" today.
Listen to the song and pre-order the album here. 
Setzer will support the album, his first since 2021's Gotta Have The Rumble, this fall on his U.S "Rockabilly Riot" tour starting September 27.  For more info and tour dates go to the Brian Setzer website.
Watch Brian Setzer's animated video here:
Nils Lofgren Releases 'Mountains'
Nils Lofgren wrote and recorded at home in Scottsdale, AZ, a 10-song collection called Mountain. The music mixes rock and roll and blues grit with some gospel.  The result of his work explores the power of human connection delivered with the help of an all-star cast of friends including Ringo Starr, Neil Young, Cindy Mizelle, the Howard Gospel Choir, Ron Carter and David Crosby. The album also contains artwork by renowned Arizona artist Ed Mell.
Stream/purchase Mountains here.
"These songs are all born of raw emotion," says Lofgren. "I gave myself permission to share my fear and my anger, my love and my hope, to be open about what I was experiencing."
Check out 'Ain't The Truth Enough' here:
Australian Angus Gill to Release his Fifth Album
Australian CMA (Golden Guitar) winning artist Angus Gill will release his fifth album Departure & Arrival on October 6. Today, he gives a sample of the eclectic amalgamation of influences with track Crying Out For Love, available on all streaming services.
Written as part of a songwriting challenge, Angus was given the title "Crying Out for Love" and had to write a song for the title. "I let it percolate for a few days, then I thought of the hook 'waiting, wishing, crying out for love,'" he said. "I wanted a few songs with interesting feels, so I started writing this lyric to a drum groove that reminded me of Paul Simon's Rhythm of the Saints record. It's unlike anything I've done before. It's very much fusing what I do, my storytelling, wit and lyricism with world music – an infectious Latin pulse." Check out Gill on Spotify.
Jazz Pianist Aaron Diehl Pays Homage with 'Zodiac Suite'
Accomplished jazz pianist and composer Aaron Diehl announces that his newest work, Zodiac Suite, will be available on Sept. 15th via Mack Avenue Records.
On Zodiac Suite, Diehl pays homage to swing and bebop icon, composer-pianist Mary Lou Williams while unearthing new possibilities and pathways from one of her landmark works. Joined by the orchestral collective The Knights and special guests Evan Christopher (clarinet), Nicole Glover (tenor sax), Brandon Lee (trumpet), and Mikaela Bennett (soprano), Diehl breathes vibrant new life into a masterwork that the composer herself was unfortunately never able to fully realize during her lifetime.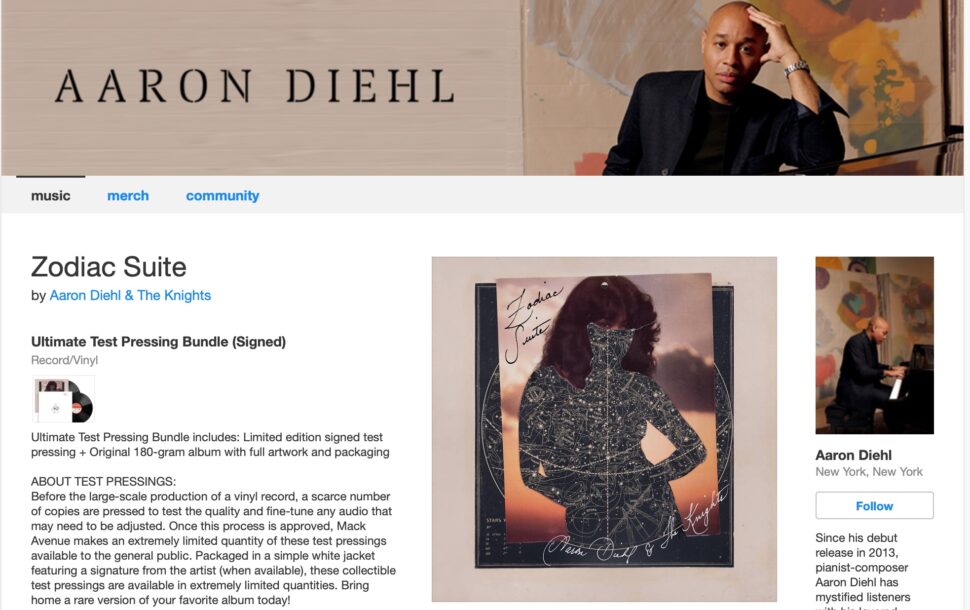 Stephanie Poetri Releases New Single, 'Invited'
Los Angeles-based singer-songwriter Stephanie Poetri continues her musical evolution with the release of her new single, "Invited," out today via Infinite Thrills/88Rising.
"Invited" follows Stephanie's most recent single "Astrologically Illogical," as well as a U.S. tour supporting Lyn Lapid, which saw Poetri winning over packed rooms across the country. While her music has been known for its soft, ethereal qualities, these new songs showcase her continued growth as a songwriter and see Poetri embracing the power of her voice with a bolder and edgier sound inspired by the indie rock she grew up with.
"There weren't a lot of female artists in that world back then," said Poetri, "So I see myself wanting to fulfill that position, and make songs that have a little bit of edge. I want to put some more femininity into indie rock."
https://stephanie-poetri.lnk.to/Invited