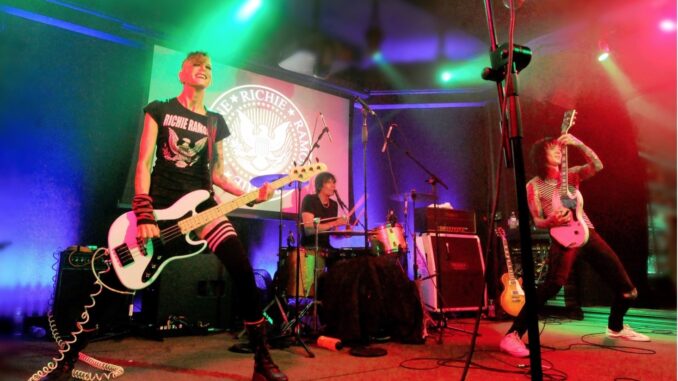 Richie Ramone Band
The Paramount
Sept. 9, 2022
Photos and Review by HEATHER HARRIS
LOS ANGELES, Calif. – Richie Ramone and Band delivered 31 songs in 52 thrill-packed minutes to an enraptured crowd. The drummer and songwriter for The Ramones has a wide range of talent,  alternating the beat-keeping with singing and both singing/drumming duties.
Richie Ramone Band's recent gig was at the Paramount, a vintage 1927 Boyle Heights theatre. The faithful descended en masse, as the exuberant Los Angeles fans came to see the famed Ramones band member. Richie's band is comprised of Clare Misstake, Ronnie Simmons and Chris Moye.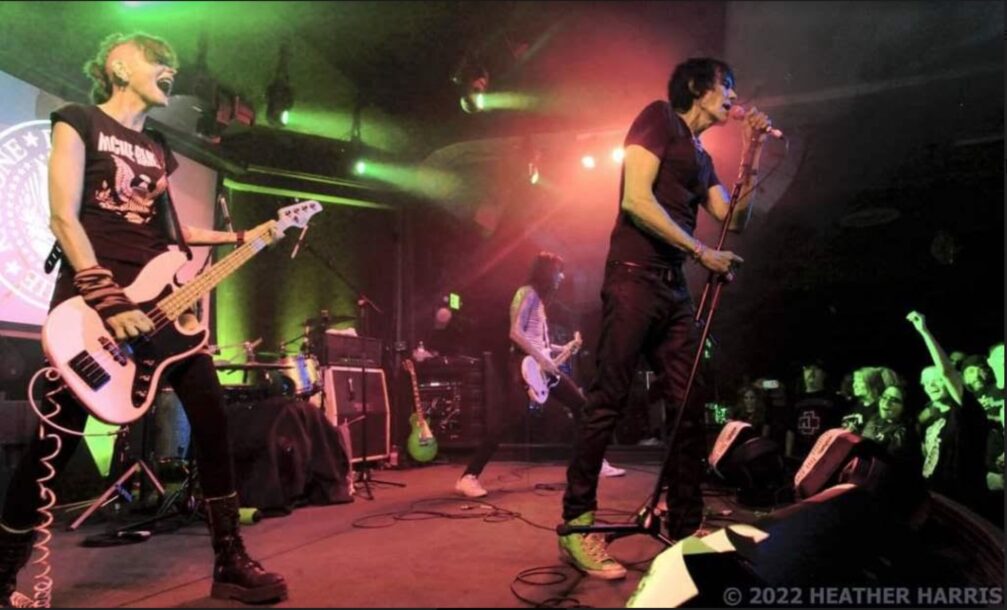 Noted a punk colleague, "Richie breathed fresh life into the Ramones, their set time decreased by over 12 minutes because he played the songs so much faster and sharper than his predecessor." 
Opening act Go Betty Go crossed the fourth wall and spilled out for a stage invasion on one of the dozens of Ramones' classics Richie wrote, performed alongside his solo works.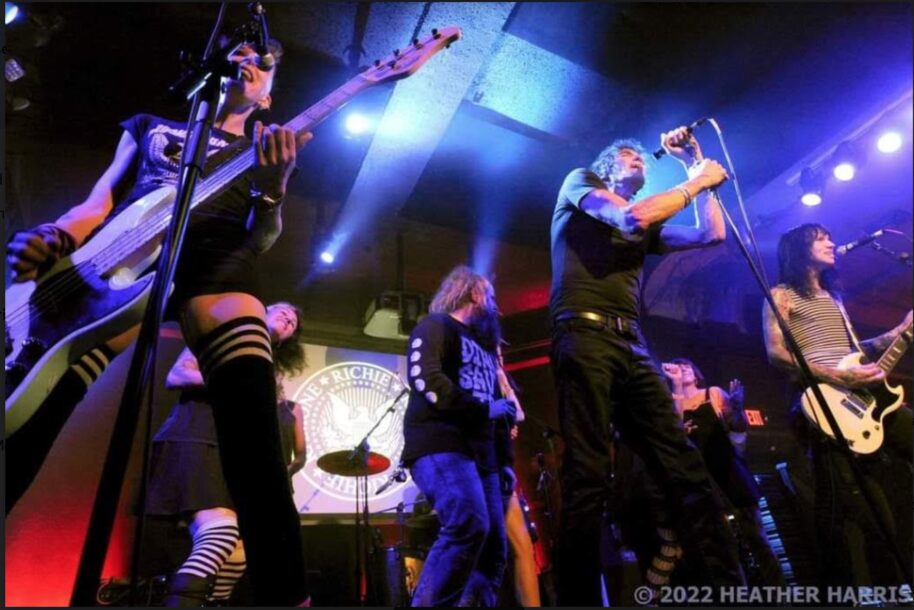 Richie Ramone Band played a variety of songs he's written and performed with The Ramones and in his own band. Many of the favorites are on the set list, including "Labotomy," "Sheena," Creetin Hop," "Rockaway Beach" and "I Know Better," which is also the name of his compelling book.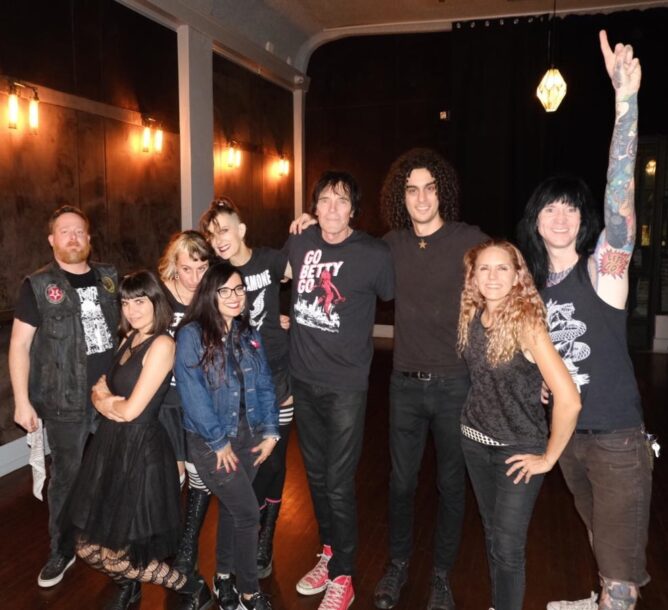 Friendly Bear, comprised of Guy Jedidiah, Megan Speer and Adam Bones, were also on the bill and revved the crowd with their upbeat sound. Go Betty Go has been toiling in honor of Betty Cisneros, who is battling cancer, go here to support.
The Richie Ramone band is prepping to hit the road, spending November in South America and December in Mexico-Guatamala, go here for Richie Ramone Band tour info.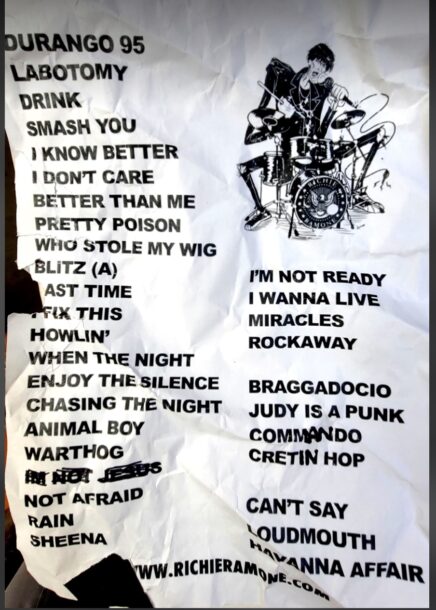 Richie's experiences with The Ramones are documented in his book, I Know Better Now: My Life Before, During and After the Ramones, available here.