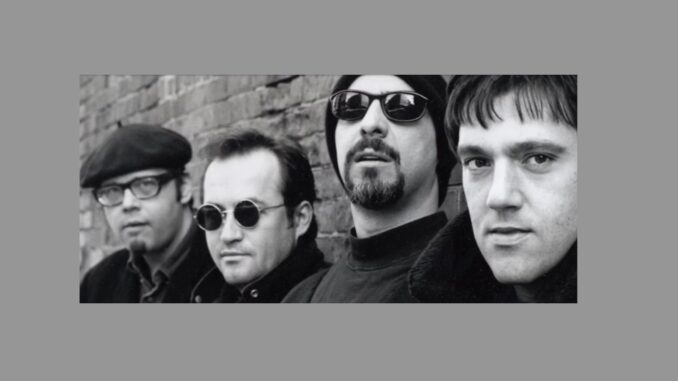 Smithereens
The Lost Album
Sunset Blvd. Records
Review by DAN MACINTOSH
Although The Smithereens continue to tour with the wonderful Marshall Crenshaw oftentimes taking the lead vocal spot of the late DiNizio, that great New Jersey band has stopped releasing new music. However, the original lineup recorded an album in 1993, between record contracts, which has finally been released as The Lost Album. It is one happy surprise for fans of that great American band.
The record contains those same aural elements that have made the group an alternative rock favorite. Chunky guitar riffs and driving British Invasion grooves help create twelve distinctly Smithereens songs. DiNizio many times sounds moody and depressed (as usual), nearly always the groomsman, rarely the groom. Monster guitar workouts like "Stop Bringing Me Down" remind us that this act knows how to make hard rock, without ever devolving into heavy metal. They were, and will always be, the thinking man's hard rock.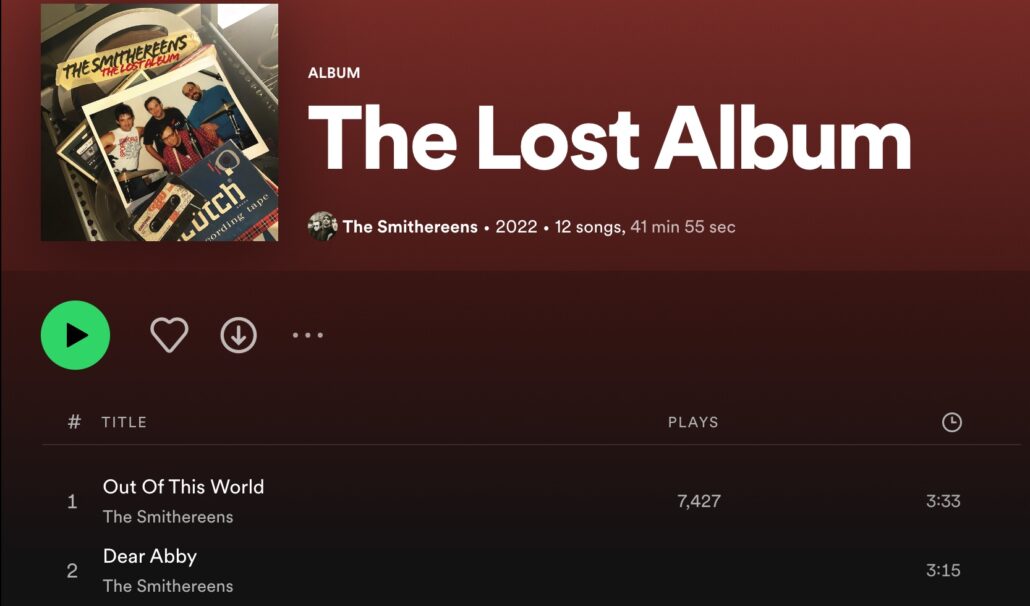 These tracks are like Phil Spector love songs, had that madcap producer worked with a four-pieces, rather than girl groups. DiNizio always worked pop culture references into his lyrics, which came off both fresh and familiar. For instance, "Dear Abby" is about a girl that seems eerily similar to a bygone popular newspaper advice columnist.
All of these songs still scratch that Smithereens itch. Only this one band could have created these songs. With that said, though, nothing comes as close to the genius of older songs like "Behind the Wall of Sleep." DiNizio struck lyrical gold when he wrote: "Well, she held a bass guitar, and she was playing in a band/And she stood just like Bill Wyman/Now I'm her biggest fan." It just doesn't get much better than that. If you're expecting lyrics to jump right out at you like that couplet did, well, you may be disappointed. Nevertheless, The Lost Album still feels so good. It's like rediscovering an ice cream flavor you loved as a kid, where you may have forgotten just how much you enjoyed it back in the day.
They say only the good die young, and we'll never hear the likes of Pat DiNizio again. With The Lost Album, though, it's as close as we'll get to having him sing to us again. Perhaps more importantly, however, this release is a sonic reminder of just how great of a unit The Smithereens are. It's impossible to completely lose our band love for The Smithereens' unique sound.