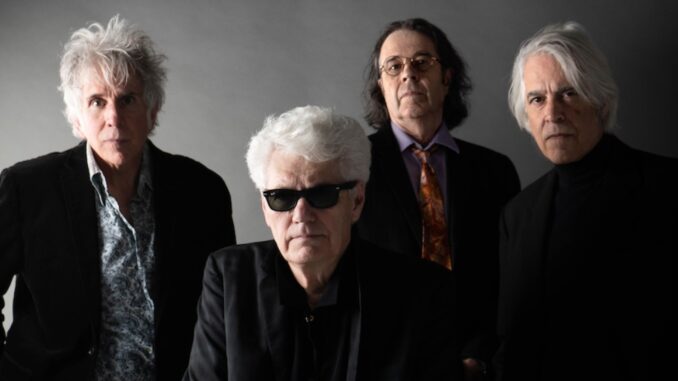 The Nervous Eaters have delivered a new 10-track album, Monsters + Angels, released through Stevie Van Zandt's label, Wicked Cool Records. The first track to drop is "Hop Sing Said," out today.
The Boston band is a local and national favorite, having opened for the likes of The Ramones, Iggy Pop and others. The latest track from the Boston favorites is an upbeat, garage pop track that brings high energy into focus.
"Hop Sing was an influential character from the 1960s TV show Bonanza," singer, guitarist, songwriter and producer Steve Cataldo said. "His wisdom and humor stuck with me through the years. The song follows the story through the eyes of a street poet whose girlfriend struggles with drug abuse leading to endless disagreements and thoughts of self-destruction. Perhaps redemption could be found if she would only listen to the intelligence of what Hop Sing Says: 'One must always get up before proceeding to get down'– and how true his words were. Hop Sing was my most favorite character on the show, and still is today."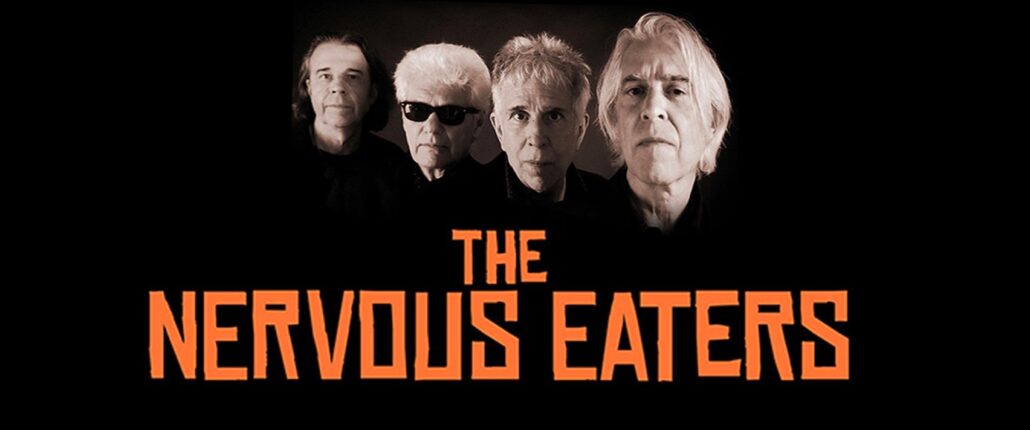 Formed in the mid-1970s, the Nervous Eaters would eventually become the house band for the legendary Boston punk rock club The Rat, where they established themselves as a leading punk rock band in the Northeast, playing with a who's who of punk and new wave luminaries, including The Police, The Ramones, The Cars, Patti Smith, Dead Boys, Iggy Pop, The Stranglers, Go-Go's and many others.
The Cars' Ric Ocasek produced the band's original demos, which got the band signed to Elektra Records, and they went on to tour around the world. However, after a series of poor decisions on the part of the label, their major label debut album failed to deliver on the promise of their legendary live shows.
After dissolving the band, Nervous Eaters returned in the mid-1980's and has been revived over the years with various lineups.
The current version of the Nervous Eaters formed in 2018 and includes three other Boston rock vets, bassist Brad Hallen (of Ministry, Ric Ocasek and The Joneses), drummer David McLean (of Willie Alexander's Boom Boom Band) and guitarist/vocalist Adam Sherman (of Private Lightning), and between them, they have recorded and/or toured with such artists as Ministry, Iggy Pop, Aimee Mann, Jane Wiedlin, Susan Tedeschi, Jimmie Vaughan, Lenny Kaye and many others.
Upcoming Shows:
OCT 15 Portland, ME @ Geno's Rock Club
NOV 05 Somerville, MA @ The Burren
NOV 10 New York, NY @ Winery NYC
DEC 02 West Yarmouth, MA @ The Music Room Cape Cod
Check out 'Hop Sing Said' here:
Pre-order Monsters & Angels here: