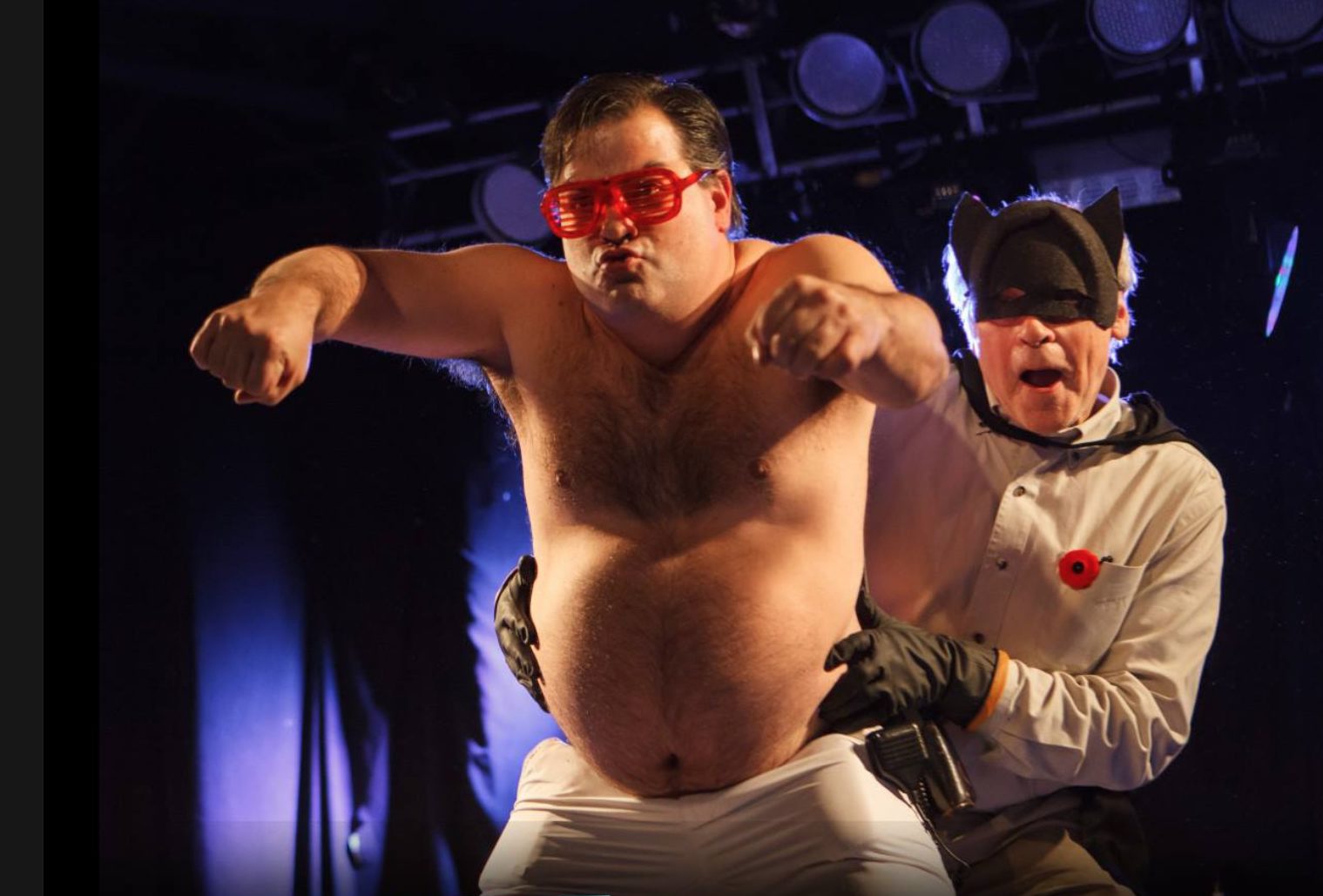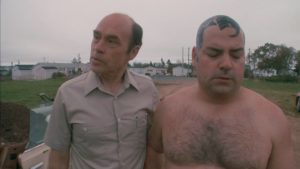 By DONNA BALANCIA
If you haven't seen the comedy series Trailer Park Boys on Netflix, it's not too late to get caught up before two of the show's main characters come to the Whisky A Go-Go next week.
Cheeseburger Randy and Sunnyvale Trailer Park supervisor Mr. Lahey, are bringing their boozy, wacky audience participation comedy show to the Whisky on Oct. 28.
'No Pants Unpissed Tour' Hits Whisky on Oct. 28
Keeping in character, Mr. Lahey and the cheeseburger-chasing Randy answered a few questions for CaliforniaRocker.com
CR: What happens at your show?
MR. LAHEY:  We don't get wild we get silly. We pack the houses and have a lot of fun.  People need a change of clothes from our show.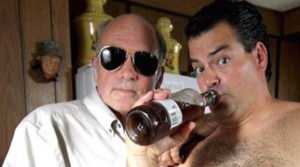 CR: OK …
MR. LAHEY: We've had some great shows, we even opened for Coldplay
RANDY:  It's called the 'No Pants Unpissed Tour' – it's a a silly show, you know. Stand-up.
MR. LAHEY: Mostly people take off their shirts.
CR: Do you like Los Angeles?
RANDY: I'm looking forward to coming to Los Angeles because of In and Out Burger. We don't get here often, but we love In and Out – going in and going out. That's my  best friend, 'In and Out,'  and I like it extra sloppy and extra greasy.
MR. LAHEY: I haven't been to Los Angeles since 1976 to see my friend, Arthur.
RANDY: Like 'Arthur?' Arthur was a movie, and he was a drunk like you, Mr. Leahy.
CR: What prompted you two to tour the U.S.?
RANDY: I wanted to try cheeseburgers across America.
MR. LAHEY: And I wanted to try the California wine. That's why we're coming to California."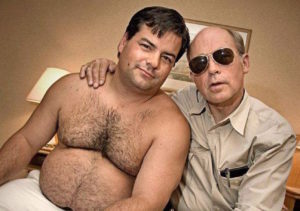 CR: What kind of wine do you like? Do you like Napa, California wine? Red?
MR. LAHEY: I like any kind anybody will buy me.
CR: What happens at the show?
RANDY: Basically people piss their pants laughing. That's why they have to go home and change."
For tickets go to The Whisky A Go Go website.

Video courtesy of Scandy B. Gnarly