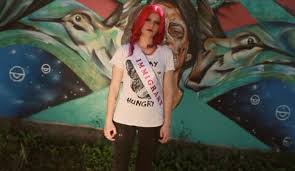 With Iraheta It's All About the Voice
By PATRICK O'HEFFERNAN
I thought a long time before I nominated Allison Iraheta for the LA Music Critics Award for Best Rock Singer of 2016.
Allison and her band Halo Circus are like no other band in rock music today, so there is no precedent I could point to for my fellow writers.  Her superbly controlled voice moves effortlessly from an anthemic howl of anguish to throaty introspective gentleness, but never quite registers in the tones and colors of familiar female rock or pop singers.  It has a curl — a shape that is beyond the geometry of what we expect from women fronting bands.   On stage she goes into an interior world that does not engage the audience like we expect bands to do, but rather converts them into rapt observers in her inner dimension.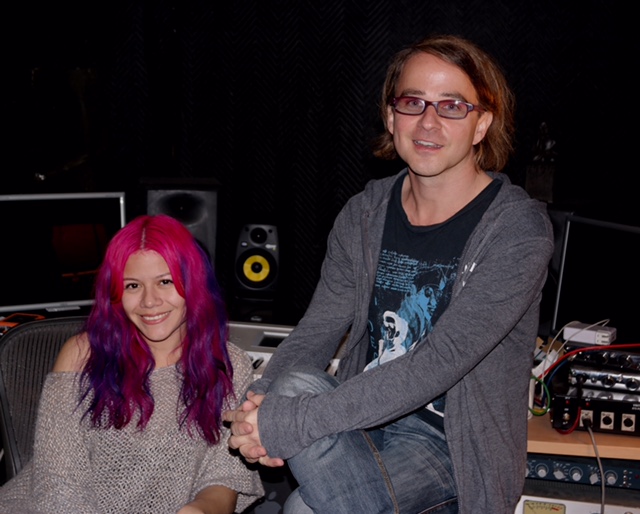 There were no precedents, no one to compare her to. But, despite all of this, my fellow writers agreed with me and voted for her.
It was this preconception of Allison and Halo Circus as unprecedented and incomparable that was in my mind when I put on my earphones and launched a preview copy Halo Circus's new album, East Lansing, due out May 5.
When I put the headphones down, I asked myself "what just happened?"  Many of the songs were familiar to me from the Bunny album – "Nothing at All,"  "All I have" and "Band-Aid," the band's  #1 Popdust song last year.  But this was a different side of Allison and Halo Circus, one I had never heard before despite the many times I have seen them live. This album has the pain, the power, the presence you expect from Halo Circus, but it holds you close like nothing you have ever experienced before in music.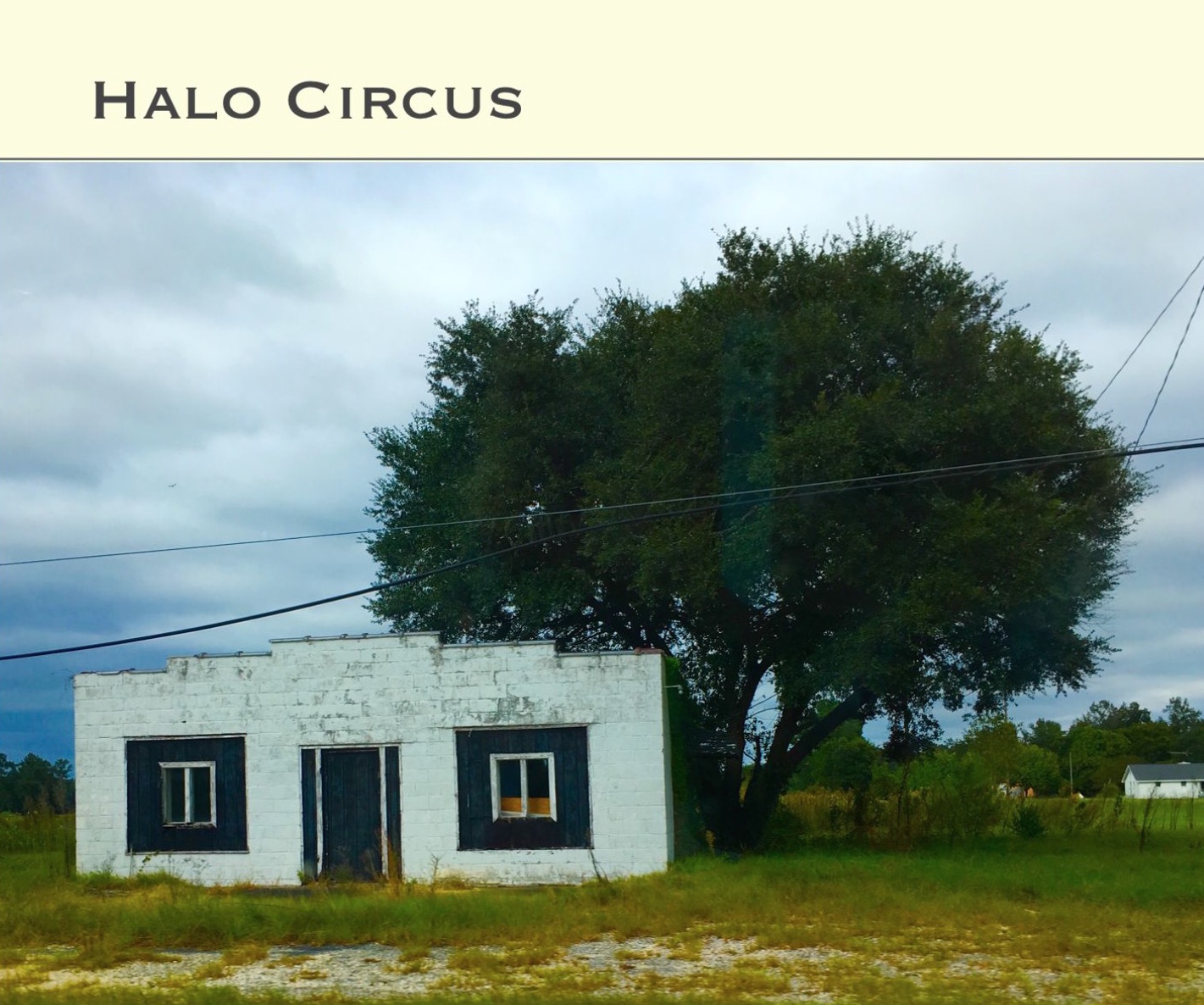 East Lansing is all about Allison's voice. The music is stripped down, the arrangements are stepped back, the environment is Brian Stead's acoustic guitar.  The horns are subtle, almost secretive unless you listen close for them. And the drumming is restrained, relying on soft mallets and brushes rather than the nuclear-powered (and often broken) sticks that Veronica Bellino and Matteo Eyia brought to the band in many of its recordings and live shows.  But most striking is the intimacy – Allison is no longer in her 4th dimension, she is present, vulnerable, there in front of you, singing to you in ways that are even more thrilling than the anthems.
Perhaps the intimacy comes from the fact that the album was not recorded in their usual SoCal studios, but while they were on the road in the 30-city crowd-sourced tour they recently completed.  Produced by Allison's husband, band bassist and platinum producer Matt Hager, East Lansing was recorded live at the Troubadour Recording Studios in Lansing Michigan (the album cover photo  is not the recording studio).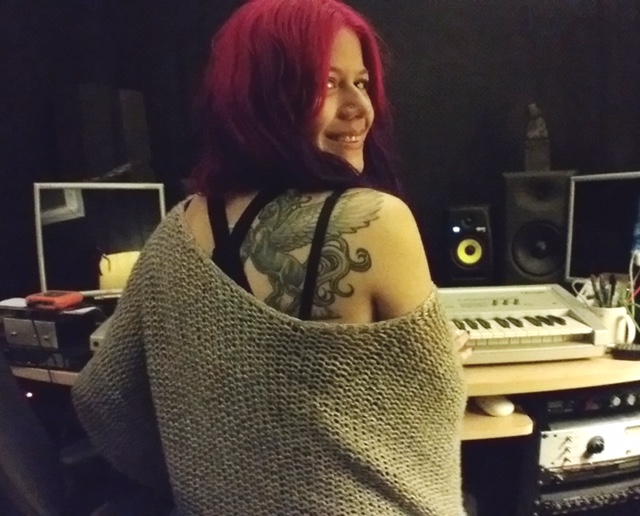 Perhaps it comes from the other evolution that has been surfacing in Allison and the band, her recognition of her inner Latina.  Born of Salvadoran immigrants, she cut her singing teeth at the local Latino electronics store and later on in a Telemundo singing contest.  All of that seemed to go away as she rose to the finals on American Idol, but returned last year with "Yo Me Voy" on the Bunny Album and in her stage and video appearances with an "Immigrant" banner across her chest.
Where ever it comes from, Allison's vulnerability and intimacy in East Lansing adds to, rather than mutes, the power of the songs.  The hooks, flourishes, emotional hypodermic-shots the band is known for are now delivered with equal potency by her voice. "Nothing at All"  cuts as deep as ever, but with her voice wielding a scalpel, not a knife, carving "I want what I want" from your flesh. The soft, almost Spanish guitar in "Band-Aid" pulls you so close that when she belts "We want a revolution," it engulfs you like a thunderstorm, instead of a pile-driver The throbbing drums of the live performances and earlier recordings are replaced by the authority of her voice while the snare drum brushes create a soft texture that she sails over.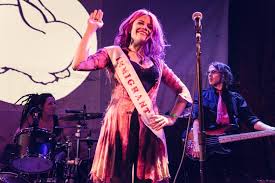 The band's cover of Neil Young's  "The Needle and the Damage Done" works in a way that I have not heard other bands accomplish.  Again the acoustic guitar creates a spare environment that carefully cups Allison's vocal curl. It is her voice, as much as Neil Young's compelling lyrics, that covey the anguish, the loss, the melancholy and the horrors observed.
Allison's front and center vocals makes East Lansing an understated nuclear reactor of music. Her fire on the album burns as hot as the anthems that she ignites on stage, but they simmer with the white heat of a slow burning star and the poignancy of a dangerous embrace.  East Lansing will accelerate the band's momentum:  they have completed the first crowd-sourced tour in the US with RoadNation, released the  debut album Bunny,  posted numerous videos including "Band-Aid",  seen a remix of "Band-Aid" by John Taylor of Duran Duran,  and announced a new 2017 tour,  and are releasing East Lansing May 5. .If you can see them live on the new tour, don't miss what is always an unforgettable experience;  in any case, get the album – it will hold you close.
Patrick O'Heffernan.  Host, Music FridayLive!, Co-Host MúsicaFusionLA
Halo Circus,  http://www.halocircus.com
East Lansing,  available NOW on the band's website