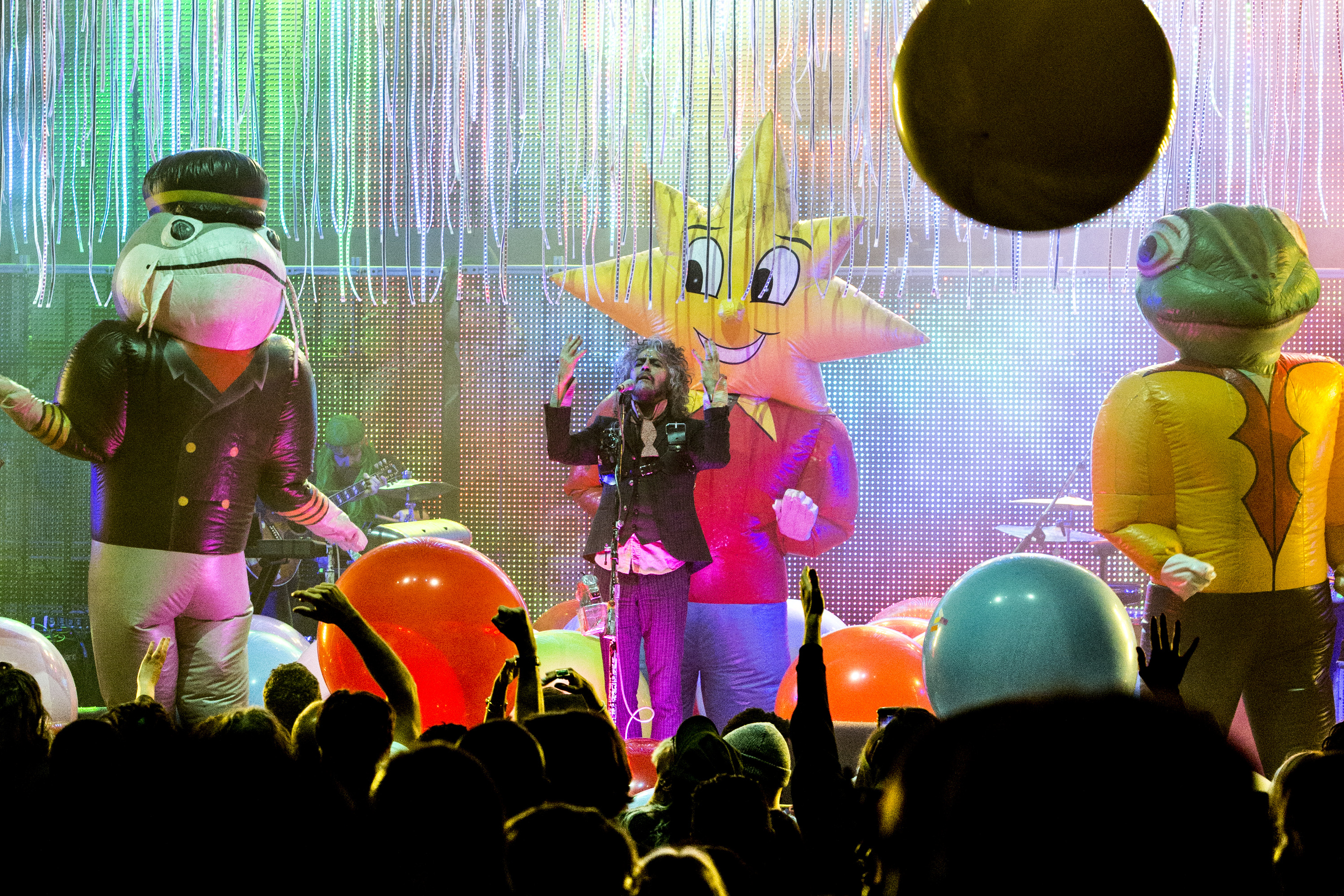 Light Show, Inflatables and Miley Cyrus
HARMONY GERBER Photo, Story By DONNA BALANCIA
What's pink and green with lights and inflatables all over?
It's a Flaming Lips concert of course. Expect massive amounts of confetti blasting out of huge cannons on each side of the stage, dancing blow-up reptiles and brightly-colored, costumed unicorn and animal lovers everywhere at The Theatre at the Ace.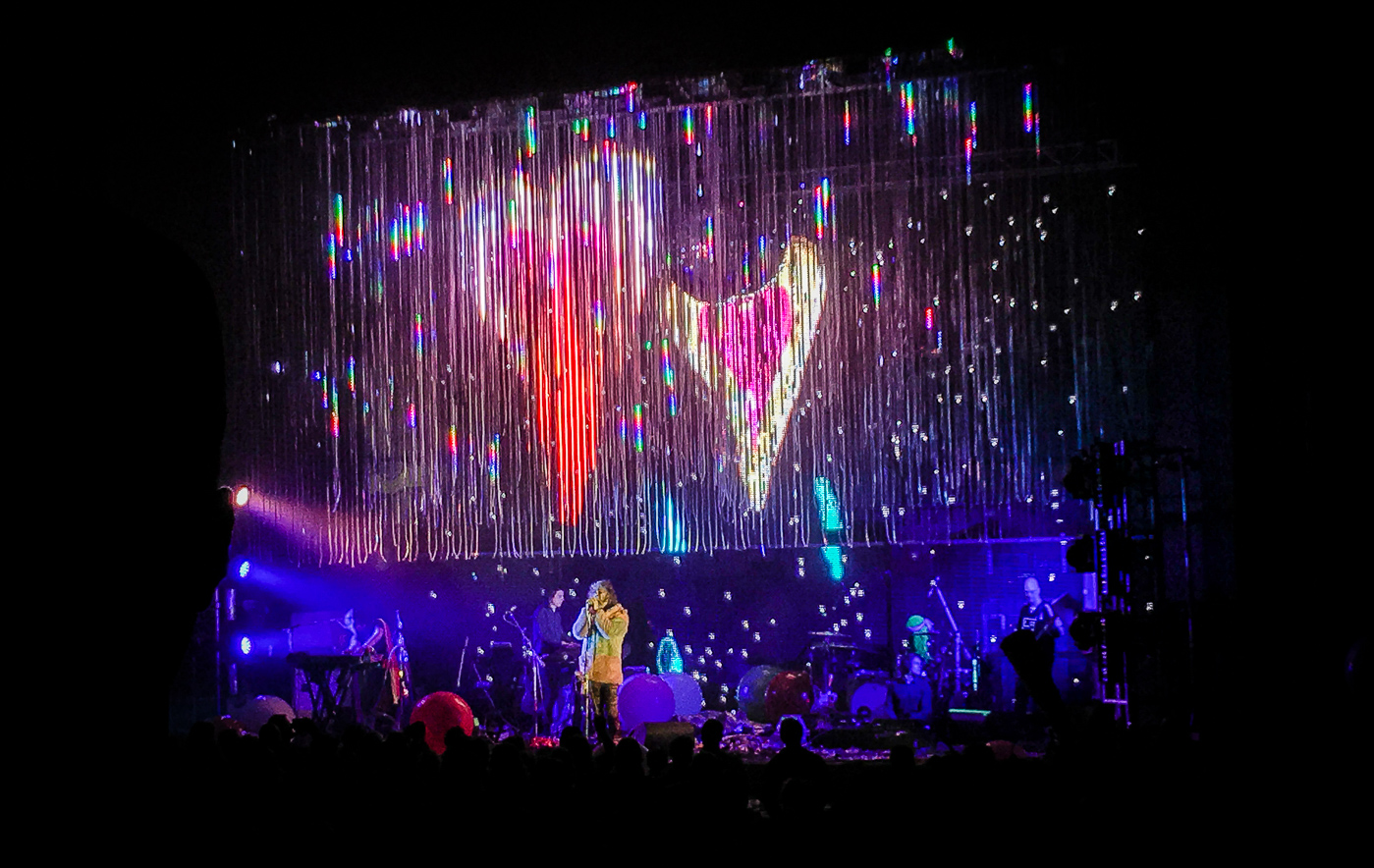 There's a party then there's a PARTY. The Flaming Lips come complete with nonstop bouncing balloon balls, a wild light show, and colors that are unbelievable.
But few things in life are as colorful Wayne Coyne himself. He rides a horse of many colors, sports multicolor wings, and throws confetti at the audience. The fans love him.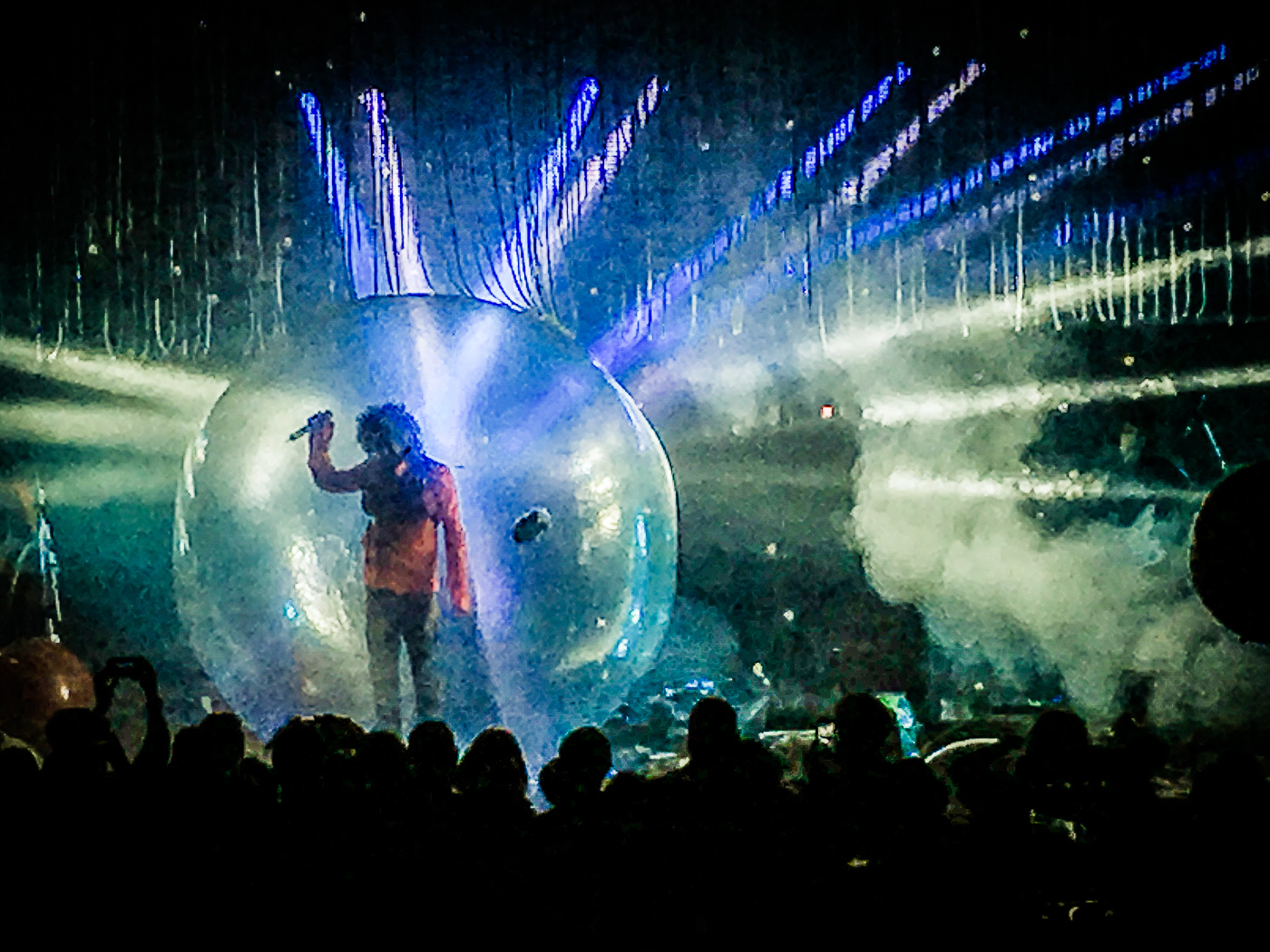 Not only is he a compelling if not interesting musician with a faithful following, he is also a master showman and the display at the Theatre at the Ace was nothing short of remarkable.
The Flaming Lips ran through their famous tunes, new tunes off Oczy Mlody and generally had a blast.  All the time Wayne prompted the audience to continue screaming and having fun.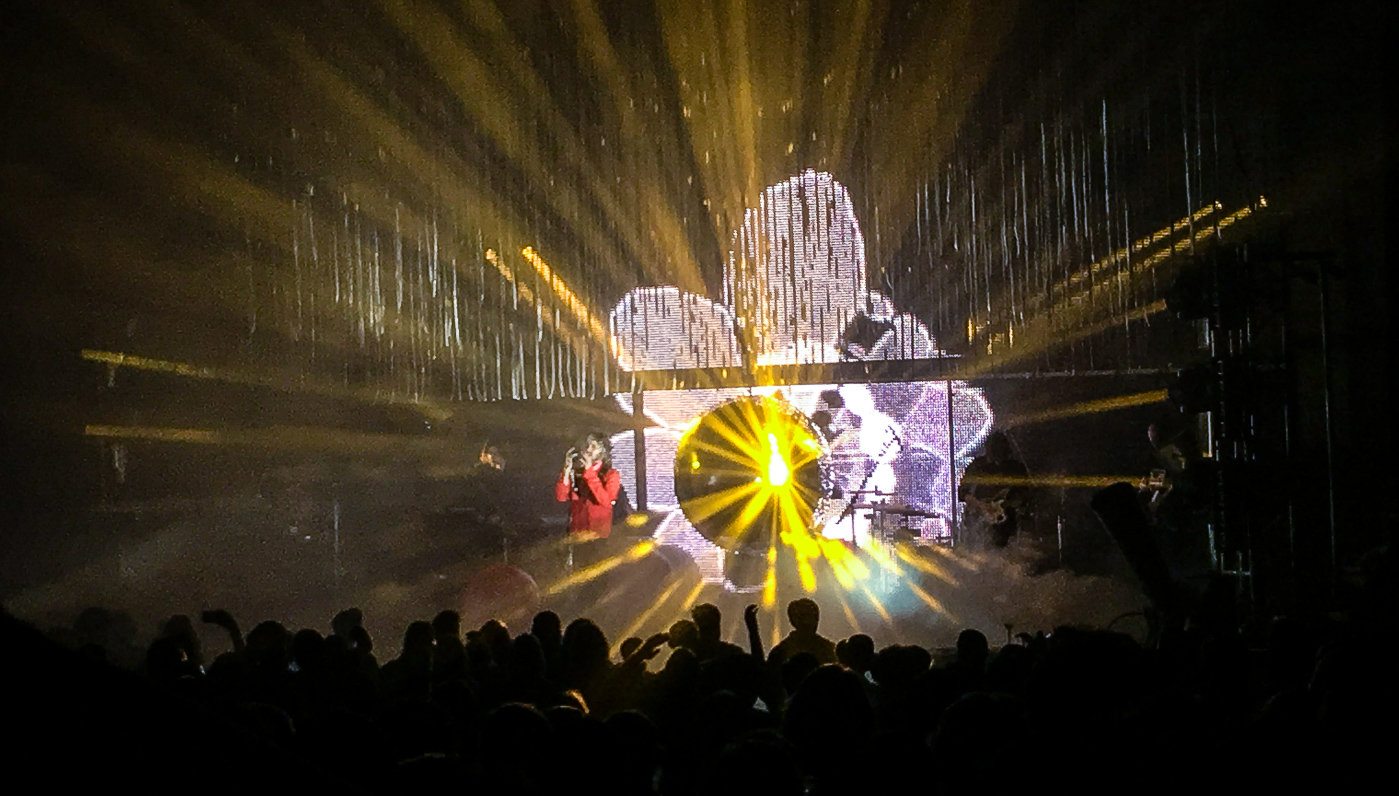 Parts of the upstairs at The Ace Hotel were shut off from the public as his friend Miley Cyrus was on the premises,  although she did not show up on stage.
Coyne doesn't make political statements, but instead talks about happiness and uses vibrant colors to give the audience some momentary glee. Because, as he said, the world out there is not as happy as everyone is when they're at a Flaming Lips show.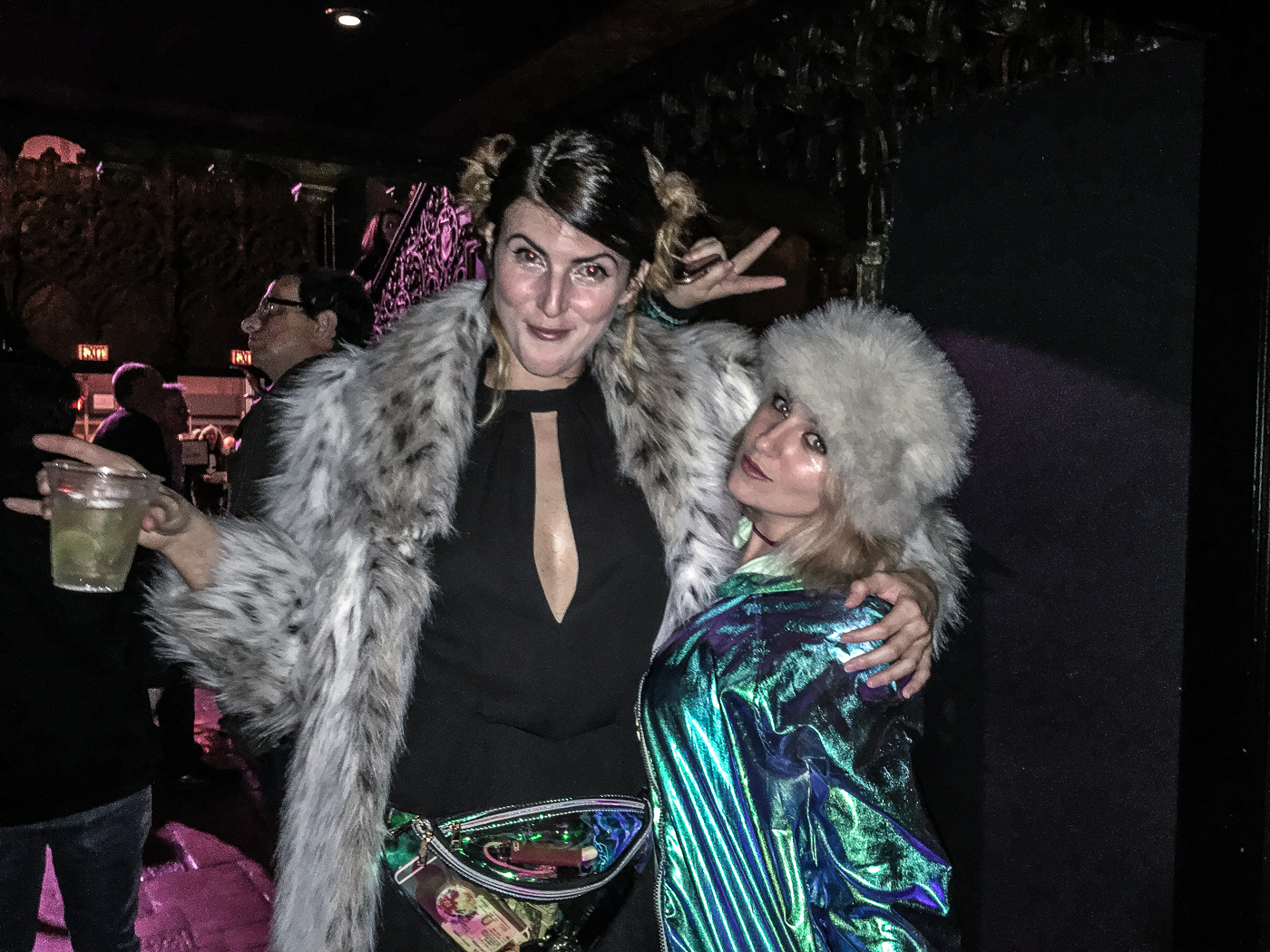 There was a lot of discussion about his inflatable rainbow, with metaphorical as well as physical references. He said the rainbow represents the happiness we all seek and there was a time when he didn't want to use the inflatable rainbow. But he gave props to the inflatable rainbow wranglers and his crew in general.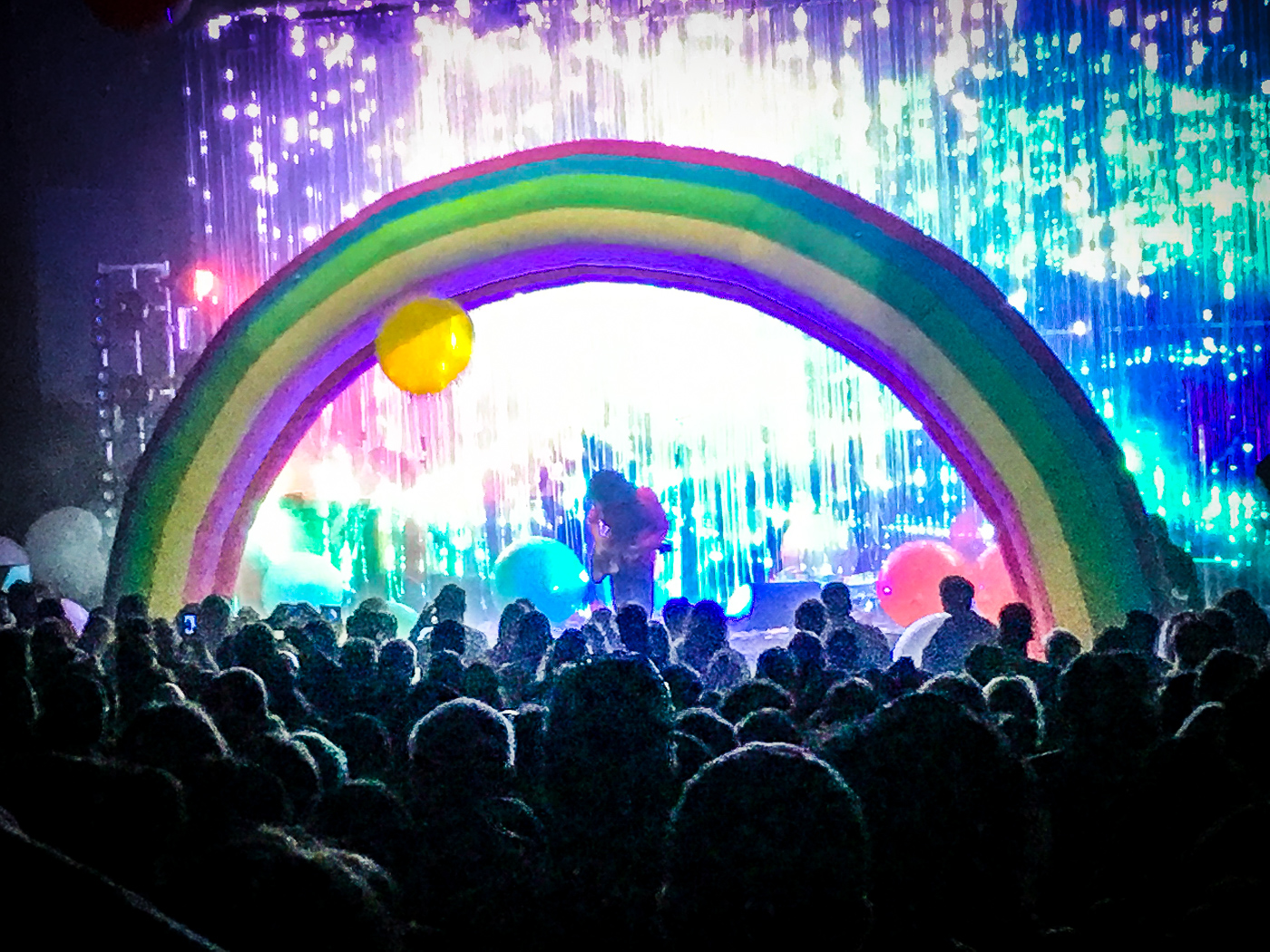 It can't be easy or cheap to put on an incredible show like this.  There are many layers of lights, many stunts the go off seemingly without a hitch and a general weirdness that is loved by all in attendance.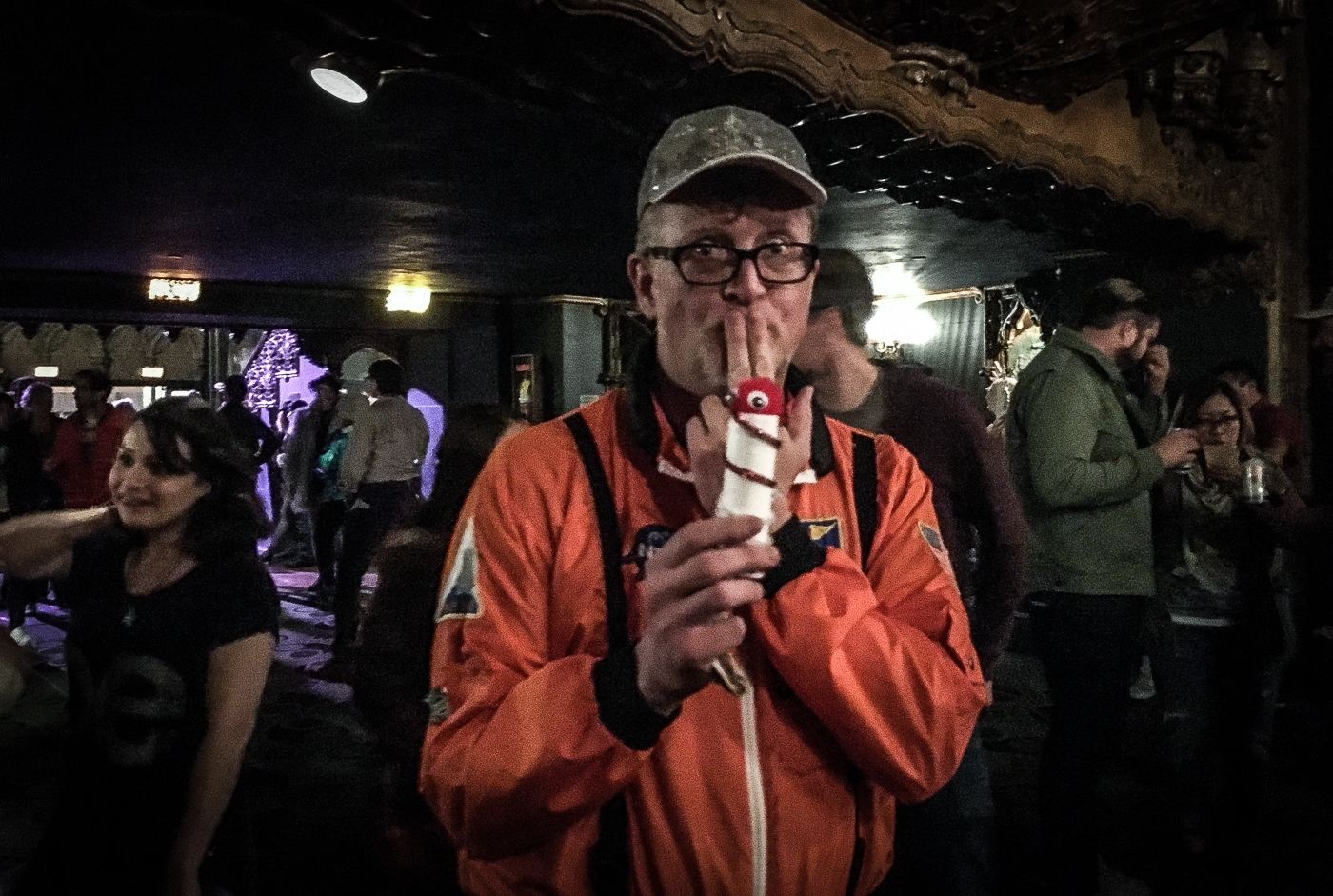 "It's like he brings us back to being a kid again," said a Sheree from Los Angeles. "As adults we lose that connection to being childlike and he brings it back. It's beautiful."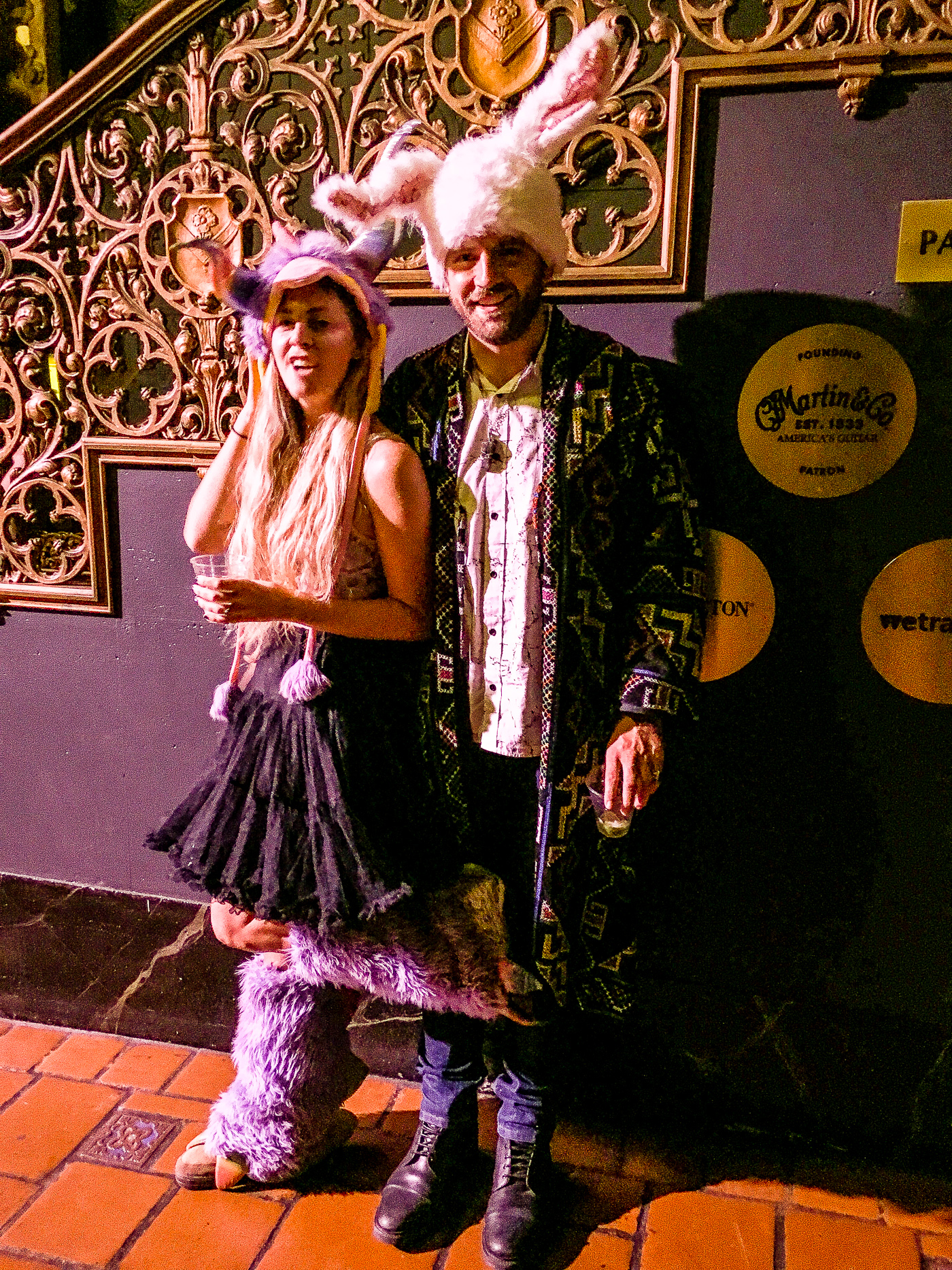 Some of the highlights included the multicolor horse Coyne rides, the giant dancing blow-up reptiles and getting into the clear inflatable orb and rolling over the crowd set to "Space Oddity."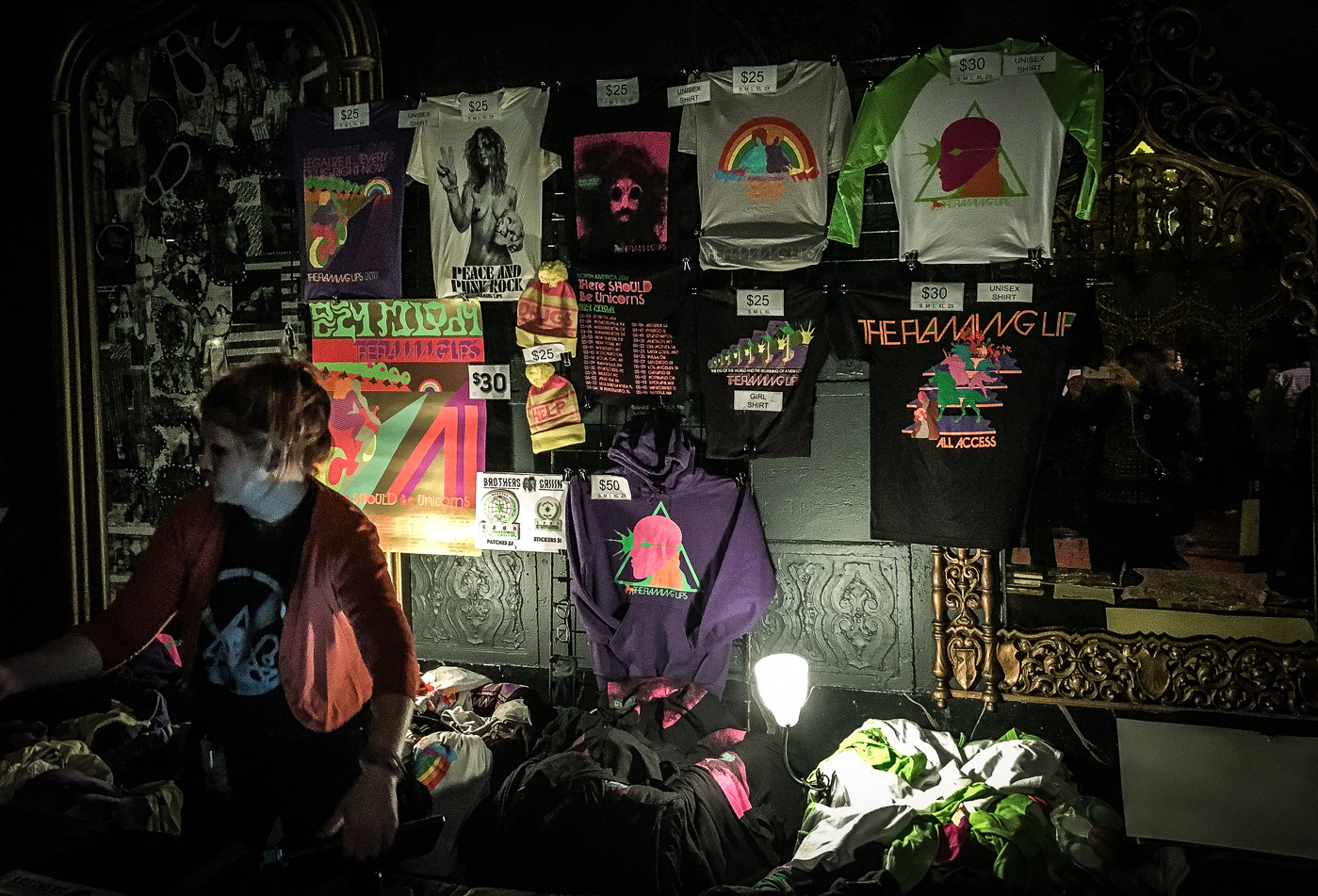 Coyne said they had thought twice about doing "Space Oddity," beyond about six months after the passing of David Bowie.  But he told the audience he thought it over and it's his tribute, and now the song will remain in the show, and the fans were happy.
And isn't that the whole point?