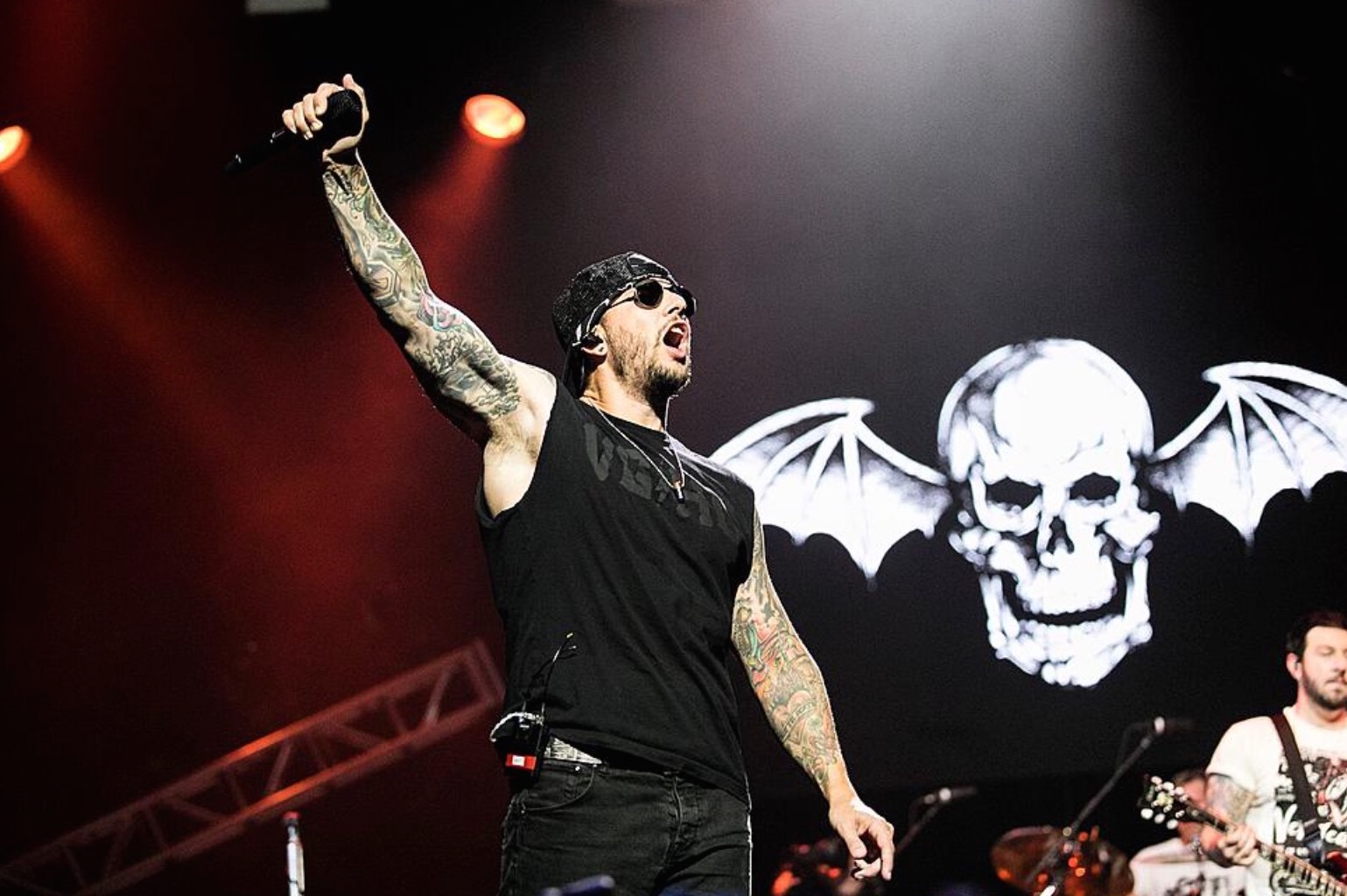 By DAN MACINTOSH
Moments during the Loudwire Music Awards, held downtown at the Novo Theater last week, gave the impression heavy metal suffers from an inferiority complex. If this were not so, why did host Chris Jericho feel the need to accuse the Grammy Awards of giving this genre the old Rodney Dangerfield, no respect? Tonight, though, there was nothing but love and respect for the hardest of hard rock.
At this genre-specific award show, rockers honored their own. Black Sabbath guitarist, Tony Iommi, who was compared to Mozart (and other iconic classical musicians) in a pre-taped video segment, took home the Courage Award, while Mr. "Breakin' the Law," Rob Halford of Judas Priest, walked away with the Lemmy Lifetime Achievement Award. Motorhead's Lemmy Kilmister may be little more than a footnote in rock history to the casual fan, but he's nothing less than a golden god (this award show's former moniker) to these fanatics.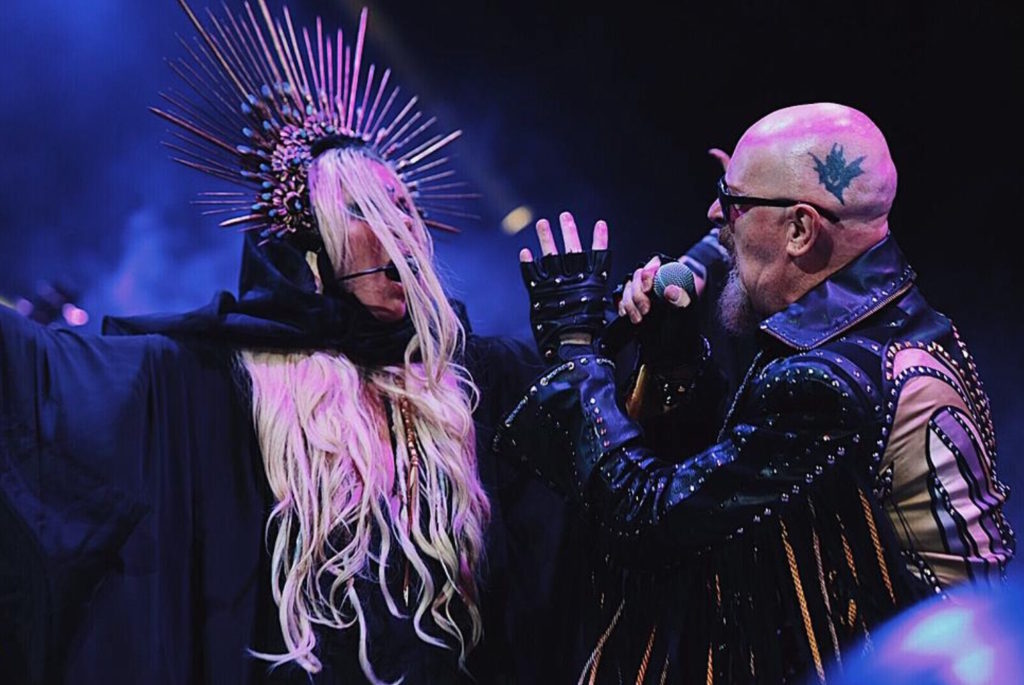 This was more than just a trip down memory lane, though, as Avenged Sevenfold (also an awards show performer) won The Loudwire Music Awards for both Metal Artist of the Year and Metal Album of the Year (for The Stage). If fan-worn band T-shirts are any prognosticator, Avenged Sevenfold is on the fast track to winning one of these honorary awards, one day in the distant future. The old guys still have it going on, though, because Iron Maiden took home Best Live Band, while its bassist Steve Harris was voted to be the very best on his instrument.
Taking a page out of The Grammy book, many of this night's live performances included guest appearances. Ice-T's Body Count brought on Megadeth's Dave Mustaine for a screaming lead guitar solo at the end of "Civil War," while In This Moment featured Judas Priest's Rob Halford on "Black Wedding," a distinctly metal take on Billy Idol's "White Wedding."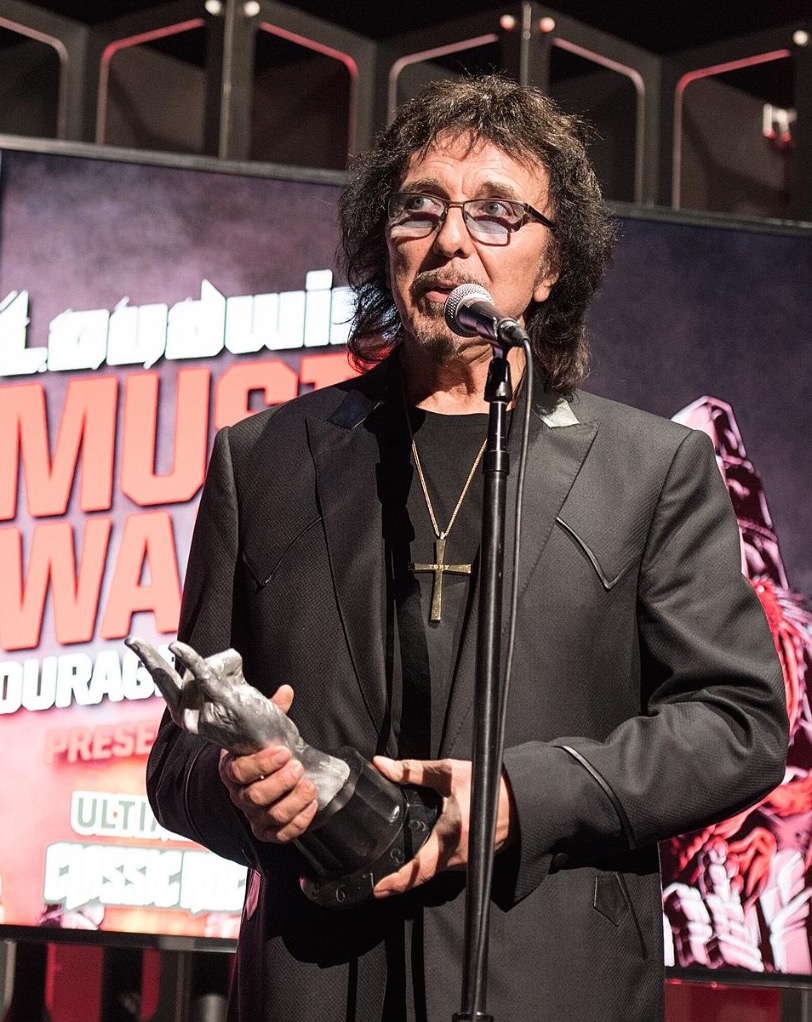 Oh, and taking a page out of a different book (the Golden Globes), many of these presenters and award recipients appeared to have imbibed quite a bit throughout the evening. Chad Smith, of Red Hot Chili Peppers, appeared a little under the influence while he rambled far too long before presenting Sammy Hagar with his Humanitarian Award, for example.
A few of the newer bands that took the stage, suggested metal's future is in good hands. Nothing More's Jonny Hawkins bellowed shirtless-ly, like the second coming of Jim Morrison, while Starset brought extra visual appeal with its two spaceman-uniformed players, and added extra musical layers with an onstage string section.
It's difficult to fight the feeling heavy metal would just as soon beat you into submission, as earn your respect. It matters not in the long run, though, because Loudwire evidenced how heavy metal takes care of its own, thank you very much.
Winners list:
Courage Award (Presented by Ultimate Classic Rock) – Tony Iommi
Lemmy Lifetime Achievement Award (Presented by Eagle Rock) – Rob Halford
Humanitarian Award (Presented by AXS TV) – Sammy Hagar
Hard Rock Artist of the Year (Presented by Frontiers Records) – Stone Sour
Metal Artist of the Year (Presented by BlackCraft) – Avenged Sevenfold
Hard Rock Album of the Year (Presented by The Music Experience) – Stone Sour, Hydrograd
Metal Album of the Year – (Presented by Razor & Tie) – Avenged Sevenfold, The Stage
Best Guitarist (Presented by PRS Guitars) – Zakk Wylde (Solo, Zakk Sabbath)
Breakthrough Band of the Year (Presented by Apple Music) – Beartooth
Best Bassist (Presented by Indigo Hotels) – Steve Harris (Iron Maiden)
Metal Song of the Year (Presented by Apple Music) – Power Trip's "Executioner's Tax"
Hard Rock Song of the Year (Presented by Apple Music) – I Prevail's "Alone"
Best Live Band (Presented by eOne) – Iron Maiden
Best Vocalist (Presented by Fearless Records) – Chester Bennington (Linkin Park)
Best Drummer (Presented by Rockin' Roastin' Coffee) – Mario Duplantier (Gojira)
Best New Artist (Presented by Century Media) – Greta Van Fleet
Most Dedicated Fans (Presented by BMG/RISE) – Babymetal