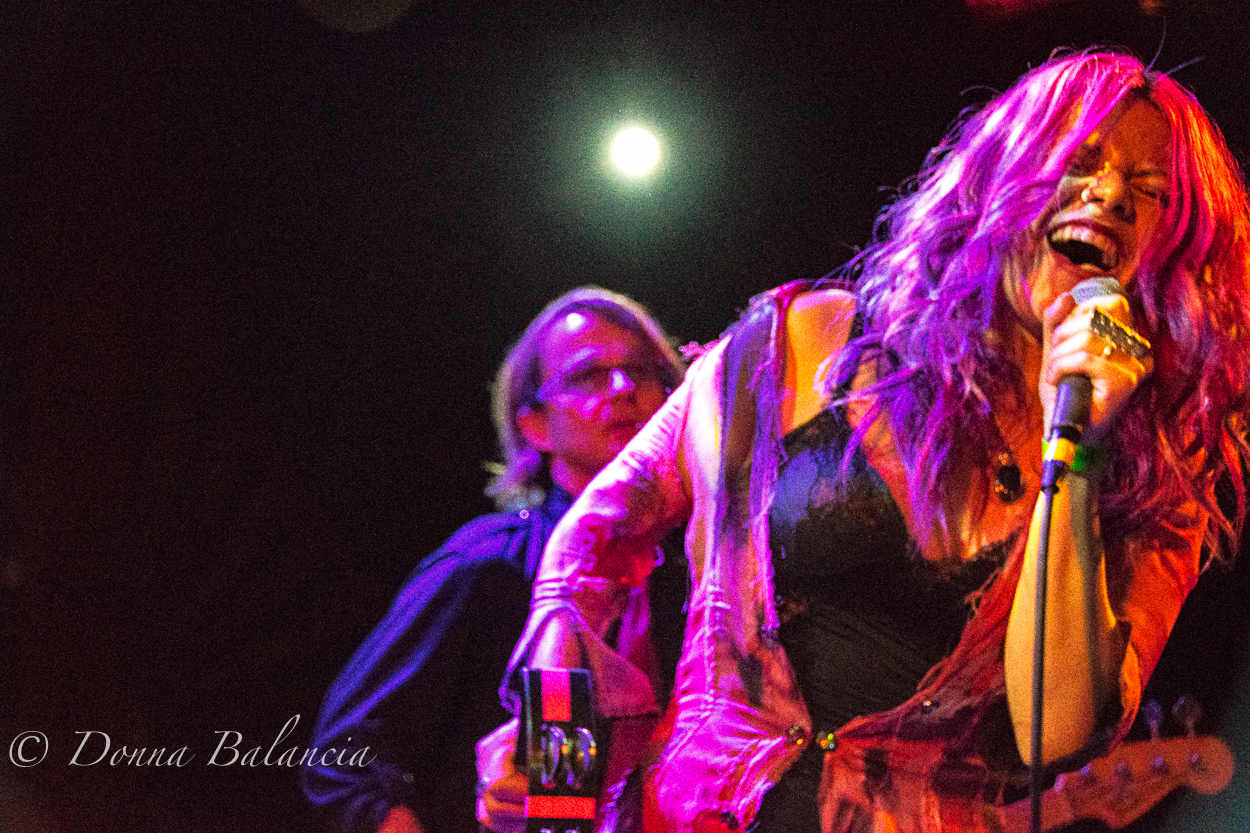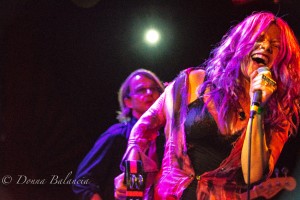 Allison Iraheta Brings Friends and a Mission to Troubadour Crowd
By DONNA BALANCIA – The 'Say It Loud!' concert at The Troubadour was a diverse mix of musicians that brought a sense of unity among a lucky audience Monday night.
RELATED UPDATE: Allison Releases new album Bunny
Featuring Allison Iraheta and Halo Circus, K.C. Porter and co, Project N-Fidelikah, David Garza, and Victory Mori, the evening was a collection of the experimental and the traditional, in an inclusive environment at The Troubadour.
"It was an amazing show with a lot of different sounds and styles," said one concert-goer. "I never expected to see Latino, metal, ska, funk and violin all in one night.  Maybe that's what true Rock n Roll is all about."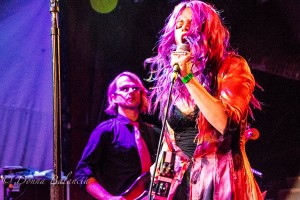 Across the board, 'Say It Loud!' was a winning evening with more than one person commenting on the satisfaction the musicians felt in assembling the diverse styles.
Allison Iraheta, perhaps best known for her finalist finish on American Idol a few years back, showed a wild side, singing empassioned tunes and showing her cool alternative side.  The pink-haired Latina who grew up in East L.A. is a terrific talent with a warm personality to boot.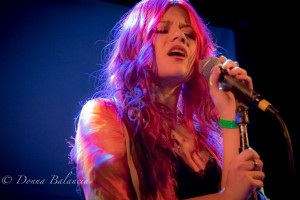 Halo Circus set List
He Promises The Moon
Nothing At All
All I Have
Desire
Guns In Our Hands
Yo Me Voy
Verdad
Do You Believe In Shame
Out Of Love
Can't Take You Away From Me
Band Aid
————-
Iraheta's band is comprised of Matthew Hager on Bass, Veronica Bellino on drums and guitarist Brian Stead.  The musicians each have a rich history and combine for big sound.  With several videos under their belt and new releases on the way, the band will likely break out far beyond a loyal LA following. Expect more from this group.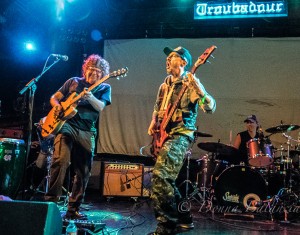 UPDATE: See Halo Circus Record Release Party
The evening launched with overwhelming guitar work of Victory Mori and was followed by renowned producer K.C. Porter who got the audience up and dancing.
Project N-Fidelikah proved to be a wild ride with George Lynch (Dokken), Chris Moore on drums, Pancho Tomaselli (War) and Angelo Moore (Fishbone).   It was a surprisingly cohesive unit and we look forward to more offerings from this unique band.
The emcee for the evening was Sharlotte Gibson, a singer who has performed with everyone from Whitney Houston to Nine Inch Nails.  She did a nice job keeping the evening moving along at a brisk pace.
David Garza wrapped the evening in a notable trio with Hager and Bellino.
[Best_Wordpress_Gallery id="29″ gal_title="Allison Iraheta and Halo Circus"]