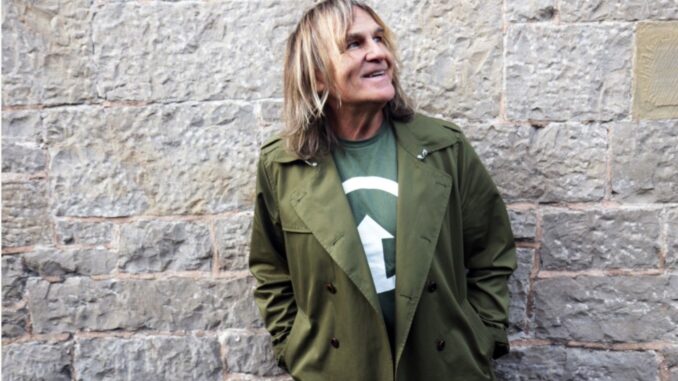 Cancer Battle Has Given His Songs 'New Meaning,' Peters Says
Interview by DAN MACINTOSH
Mike Peters of The Alarm is one of the most positive people in Rock and Roll. Formed in 1981, his band from Wales immediately found a kinship with groups like U2 (with whom they toured early on) due to the act's similar "never say die" fighting spirit.
Peters boldly led the charge with a confidence and determination that never failed to inspire. In contrast to much of rock music's concurrent self-destructiveness and debauchery, The Alarm exemplified how Rock and Roll could be a vehicle for positive change. Also, during a time when MTV was often placing fashion trends over artistic substance, The Alarm made care and concern cool again.
Popular songs like "Marching On," "Blaze of Glory" and "The Stand" stood out on radio, as well as on MTV. You didn't see sleazy women doing stripteases in The Alarm's videos. Instead, the band looked more like warriors prepared to fight injustice. The members expressed a tangible sincerity, which was just so refreshing. Even now, these songs still give hope-inducing goosebumps, like few others have before or after.
The Alarm sang messages from early albums like Declaration, were somewhat generalized, in that they could be applied liberally to many different life situations. Whether involved in a political struggle or a more personal battle, listeners from widely varying countries and cultures could make Alarm songs their own.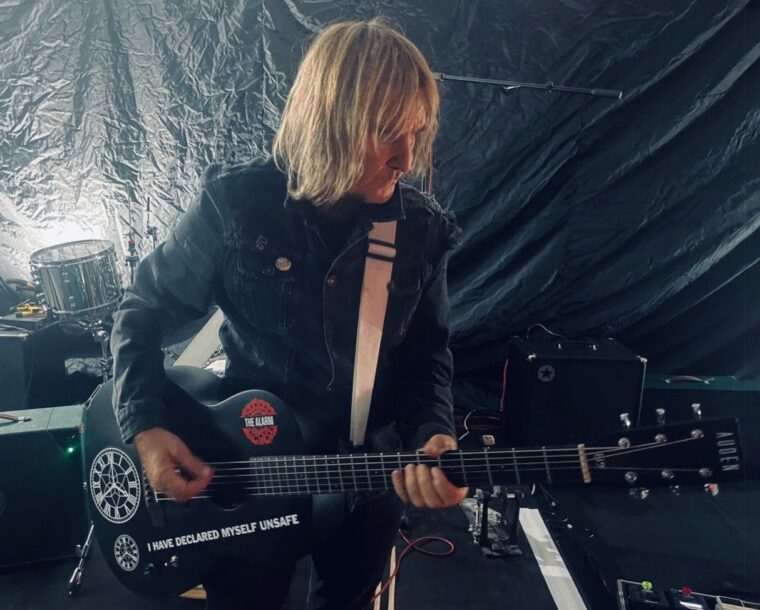 However, even some of these early lyrics have taken on new meanings and significance for Peters because of his recent health challenges. He was diagnosed with leukemia in 2005 and has had to push past all the ups and downs that cancer puts a person through since then.
If you think such bumps in the road have slowed down Peters' fighting spirit and forward motion, you're wrong. In fact, Peters wrote the act's latest album, Forwards, in the hospital while undergoing medical procedures to keep his cancer under control. Even an IV in his arm couldn't keep this good man down. And it was not some A&R guy that heard these fresh songs first, but it was the hospital staff that got the first taste of these new musical works.
One must wonder now how some of The Alarm's earliest work has been reappropriated due to Peters' more recent health issues. While somewhat universal back in the '80s, these songs are likely far more personal these days.
"I sang, '68 Guns Will Never Die' (from 68 Guns) all my life and it was always '68 Guns,' there it is," he said. "But once I was diagnosed with cancer, the focus became 'never die.'"
Peters is chatting during a break from his rehearsal for a Nuggets album tribute concert in Glendale, Calif. It's just one stop on a national press tour to promote Forwards, The Alarm's latest album release. On the show, Peters tore it up with a cover of "Baby, Please Don't Go," a 1965 hit for the pre-solo Van Morrison and his band Them. He was joined by MC5's Wayne Kramer on guitar for this special performance.
Clearly, the "C" word hasn't stopped Peters from promoting his band's new album, as well as making a rock and roll dream collaboration come true. He's in great health now, in fact.
"I actually got my blood count today and it is as normal as anybody's," he said. "It's spot on. I have this treatment every month called immunoglobulin therapy, and that gives me the antibodies of approximately 15 other human beings."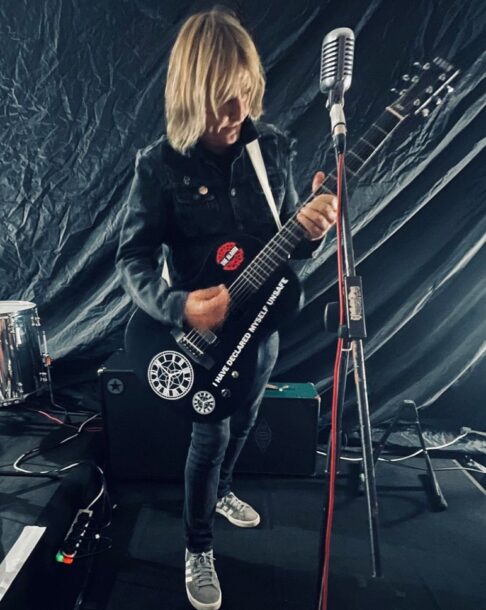 Such victories over his cancer condition prompted Peters to put his hope into action, by starting the Love Hope Strength Foundation.
"It was really to show people that there is hope," he said. "There is a tomorrow if you hear the word 'cancer' today. It's a different world now with the new immunotherapies that are out there. There are breakthroughs happening every day that give people a chance."
Yes, much has changed in Peters' life since The Alarm's beginnings, both good and bad. He's experienced the highs of fame, but also – of course – the lows that come with health scares. However, his new songs are just as inspiring as the older material. He remains a defiantly positive man, in the face of it all. Even so, he realizes that tomorrow is never promised to anyone. Even with his present good health, there are no guarantees this good prognosis will always last.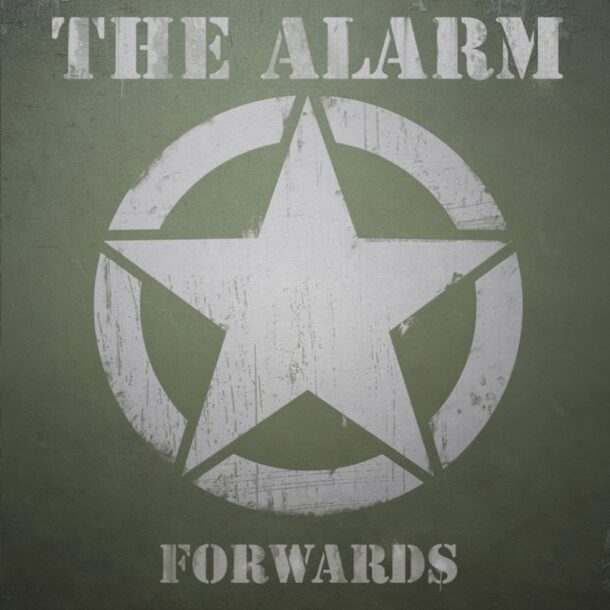 "There's a song on the new album called 'Love and Forgiveness,'" he said, "And it's about people who get to the end, really. It talks about how the soldier's got nothing left to fight. The doctor's got nothing left to heal. The poet can't find any more rhymes. Well, I felt like a singer without any more songs. I was in the hospital, and I didn't know there were going to be any more songs. I was in the hospital thinking, 'Is there any more good gonna come my way? Am I gonna get some more love and forgiveness, or am I gonna be called out of this world?' Because, for me, I wasn't sure what the 'next' was. I didn't know if I was going back to life or the next world. I was happy to go both directions, which is why the record is so upbeat because I was happy to, you know, leave if that's the way it is, or stay and have more. And luckily for me in this instance, I was given more life."
This recalls another older song from The Alarm, "Strength." On its chorus, Peters sings, "Give me love/Give me hope/Give me strength." Little did he know he would be living out these desperate lines, almost like a prayer, later in life. Yet, here he is, still smiling and filled with joy, and a batch of brand-new songs with which to express this joy. When you're faced with a life and death situation, and you come out of it with a surge of creativity, you just can't help but be thankful and forward-looking. Thus, Mike Peters and The Alarm will irrepressibly continue to push Forwards.