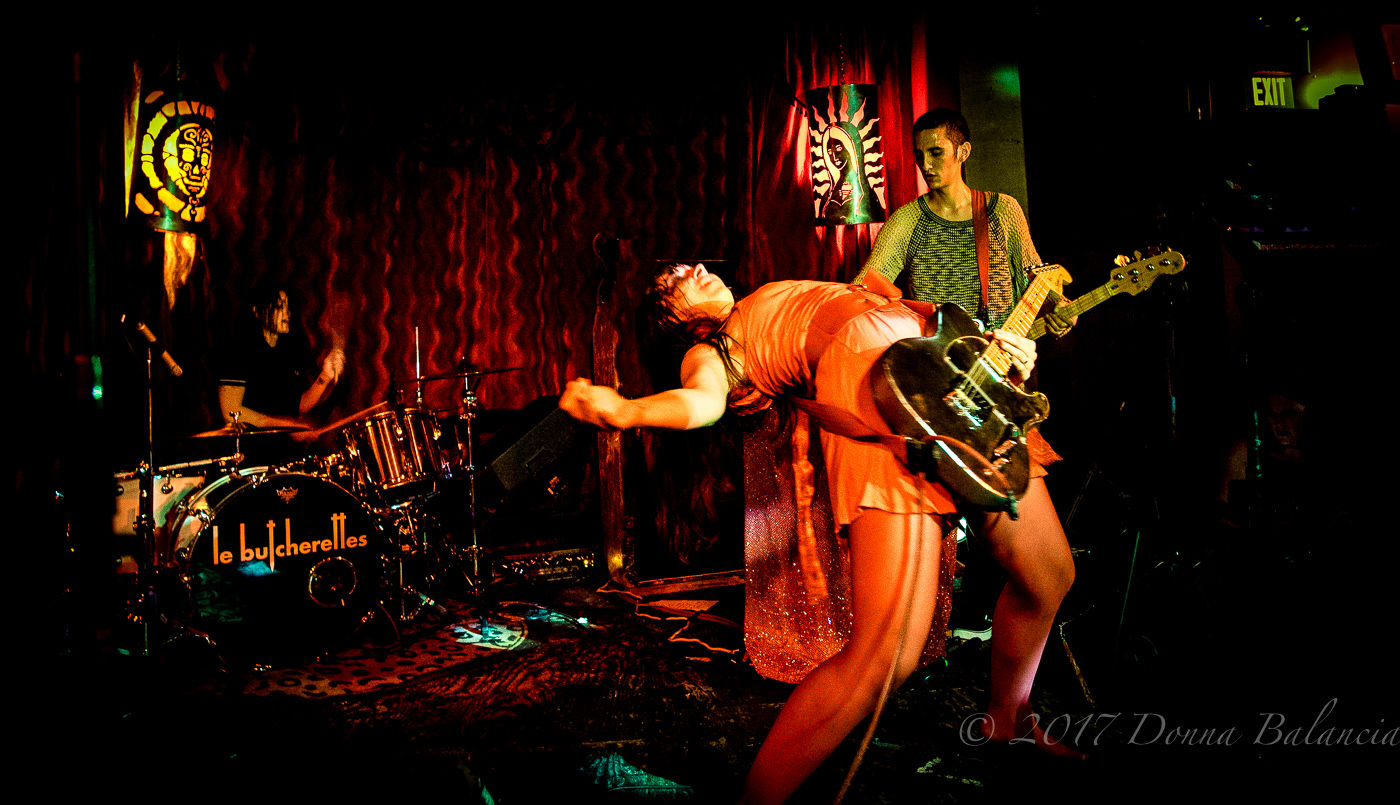 With Video of Le Butcherettes and ATDI from Kimmel
By DONNA BALANCIA
Teri Gender Bender of Le Butcherettes is one of the best rock and roll performers of all time. It's as  simple as that.  Anyone who saw the show at Alex's Bar in Long Beach on Wednesday night would agree.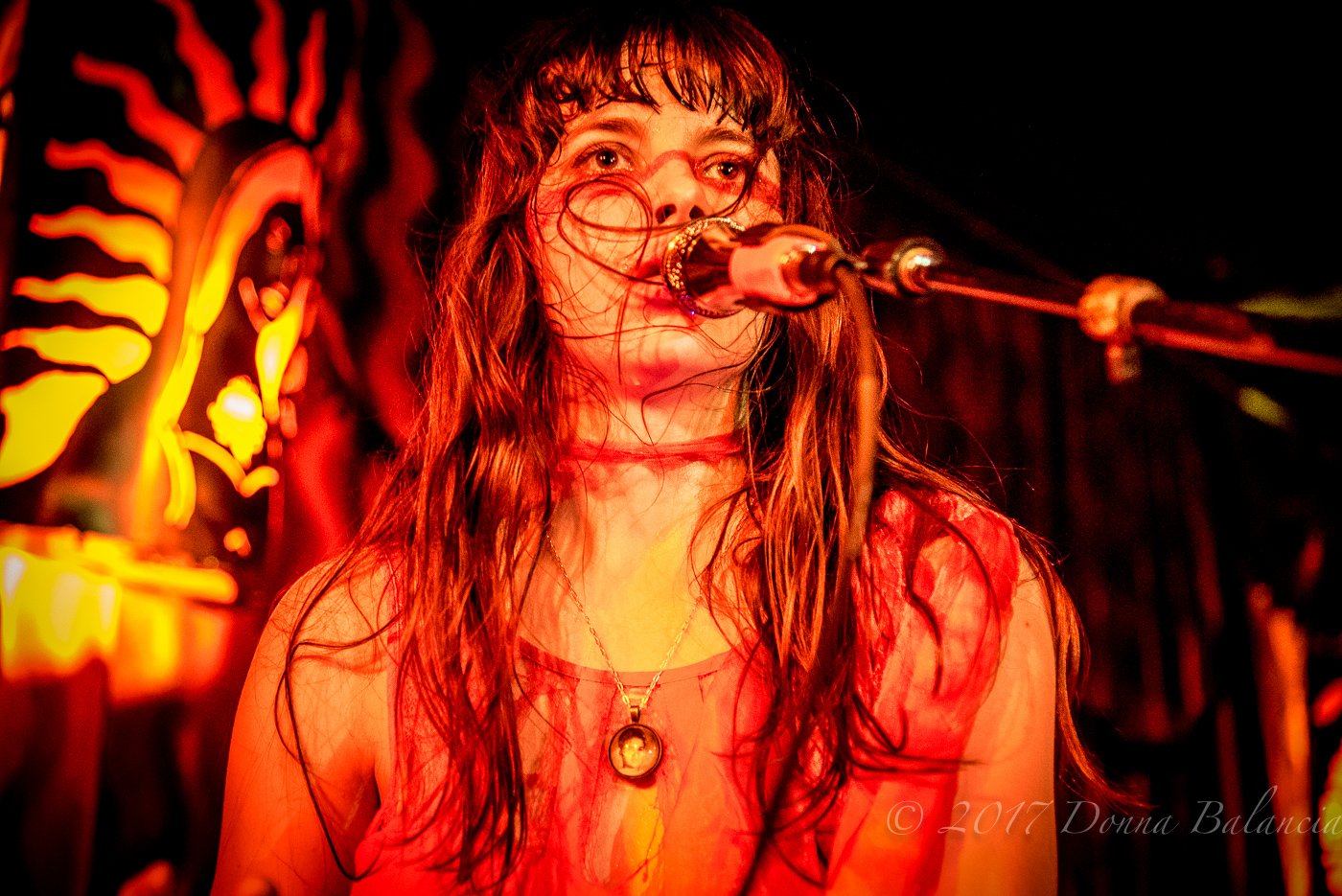 People can agree Teri's one of the best women rockers out there, yes, but her work does not need to be qualified by gender.  After all she is named Teri Gender Bender.  And her music and performance will blow your head off.
Mainly Teri is the ultimate badass performer, who puts on a show for the ages.  There isn't even anyone to compare her to.  Teri revs up the audience the second she stomps on stage in her red heels and green fatigues. And then she strips down to her red party dress and the pace picks up.
Favorites on the set list contained "Henry," "The Leibniz Language," and "Dress Off," from Sin Sin Sin and "Mallaley" from A Raw Youth.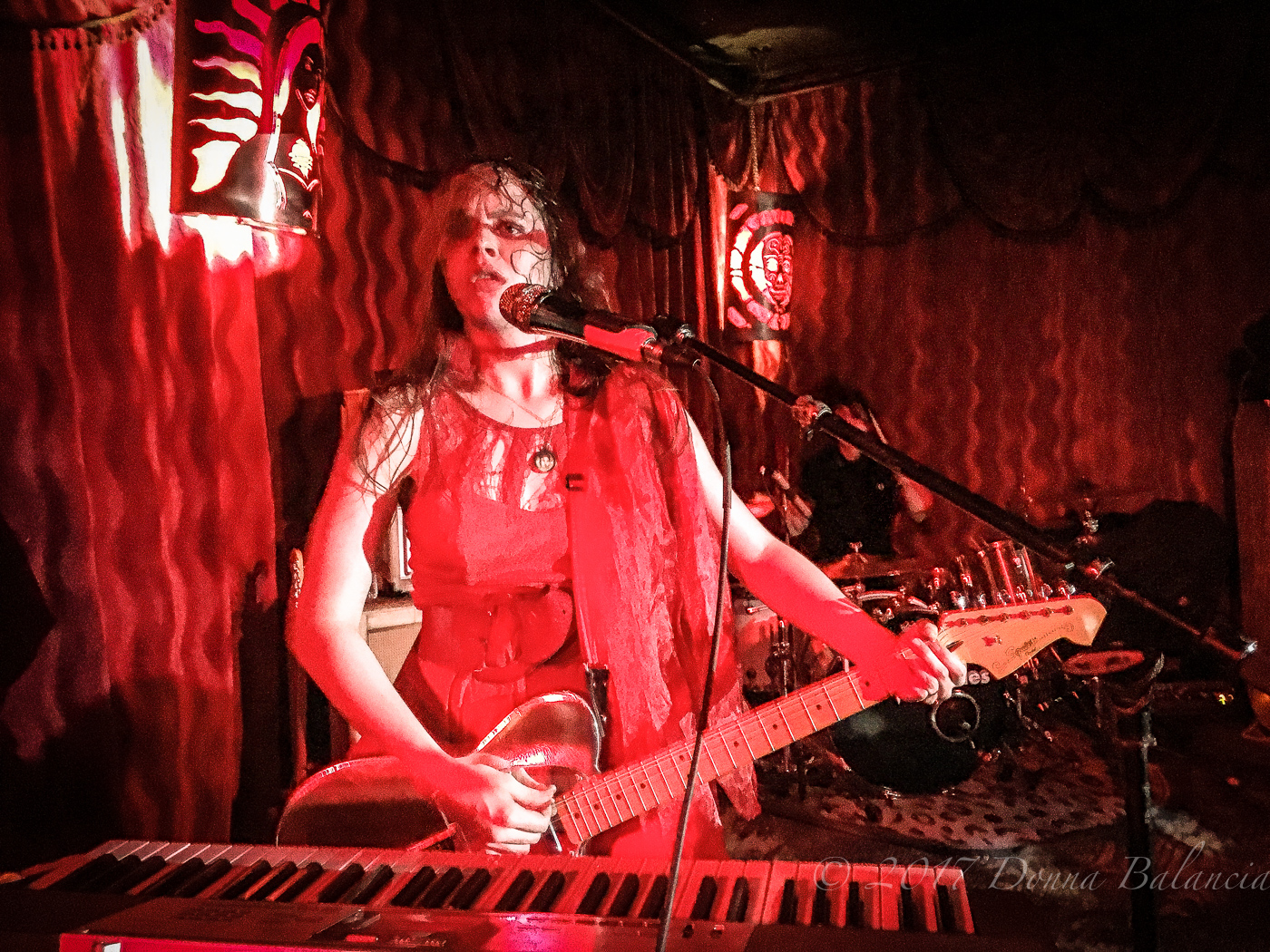 Alejandra Robles Luna, who is also from Mexico, is quickly becoming the darling drummer of the crowds. Several fans jumped on stage after Le Butcherettes' Wednesday show in Long Beach to get a photo with her. Alejandra's drumming is such a frenetic pace that it's hard to imagine. She has the talent and style to rate with the tops in punk rock class.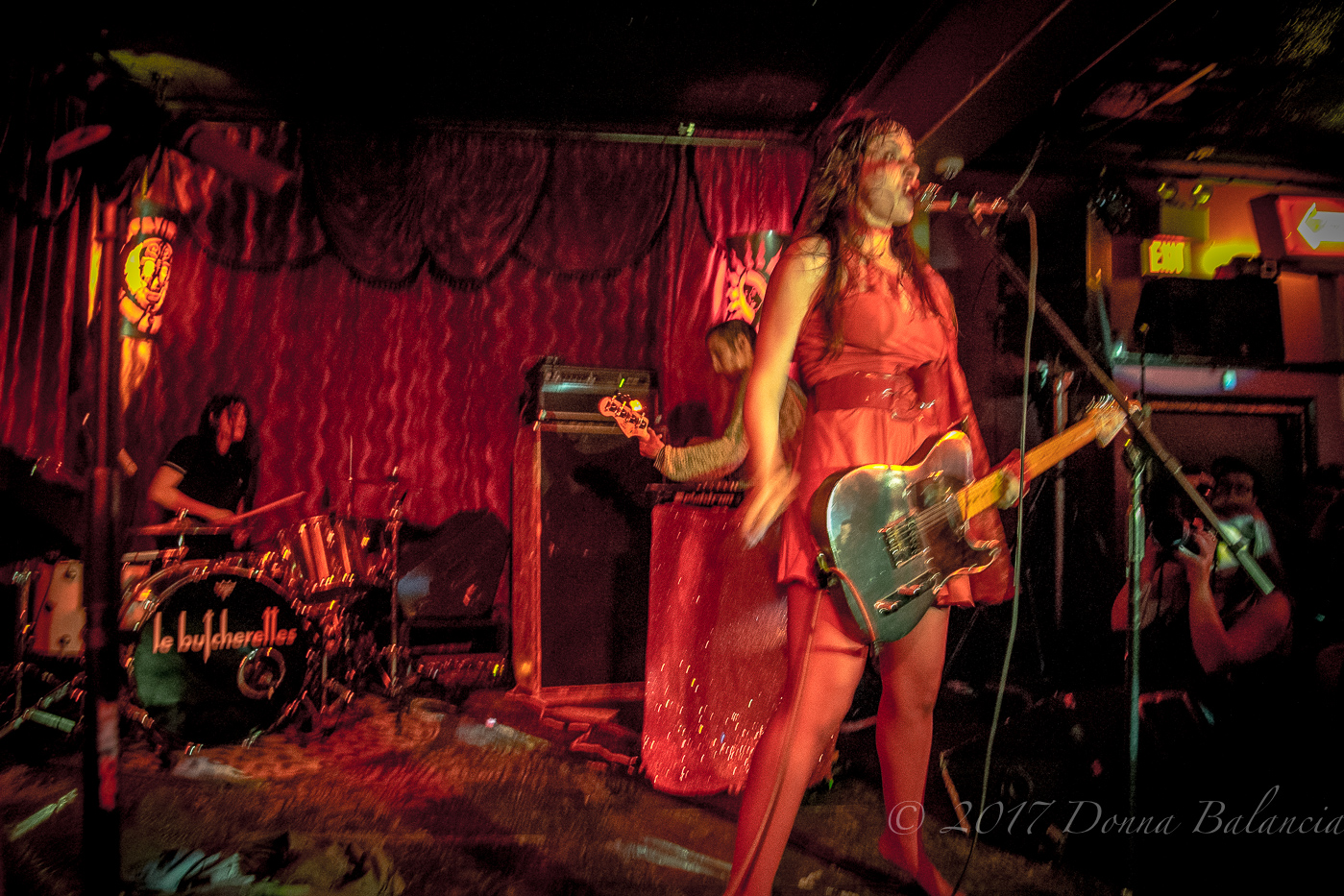 Riko Rodriguez-Lopez is a faithful and strong force in the band.  He has a reserved presence that helps keep the band's heart beating at its steady and exciting pace.
Teri, who would be fan favorite from among all the rockers we've reviewed, appeals to everyone. As beautiful as she is, she's not threatening to women and she's got the guys' attention because of her musicianship, her heart and her physical abilities.  For both genders it's easy to see this impassioned musician is channeling something beyond anger, fear and rage when she's on stage.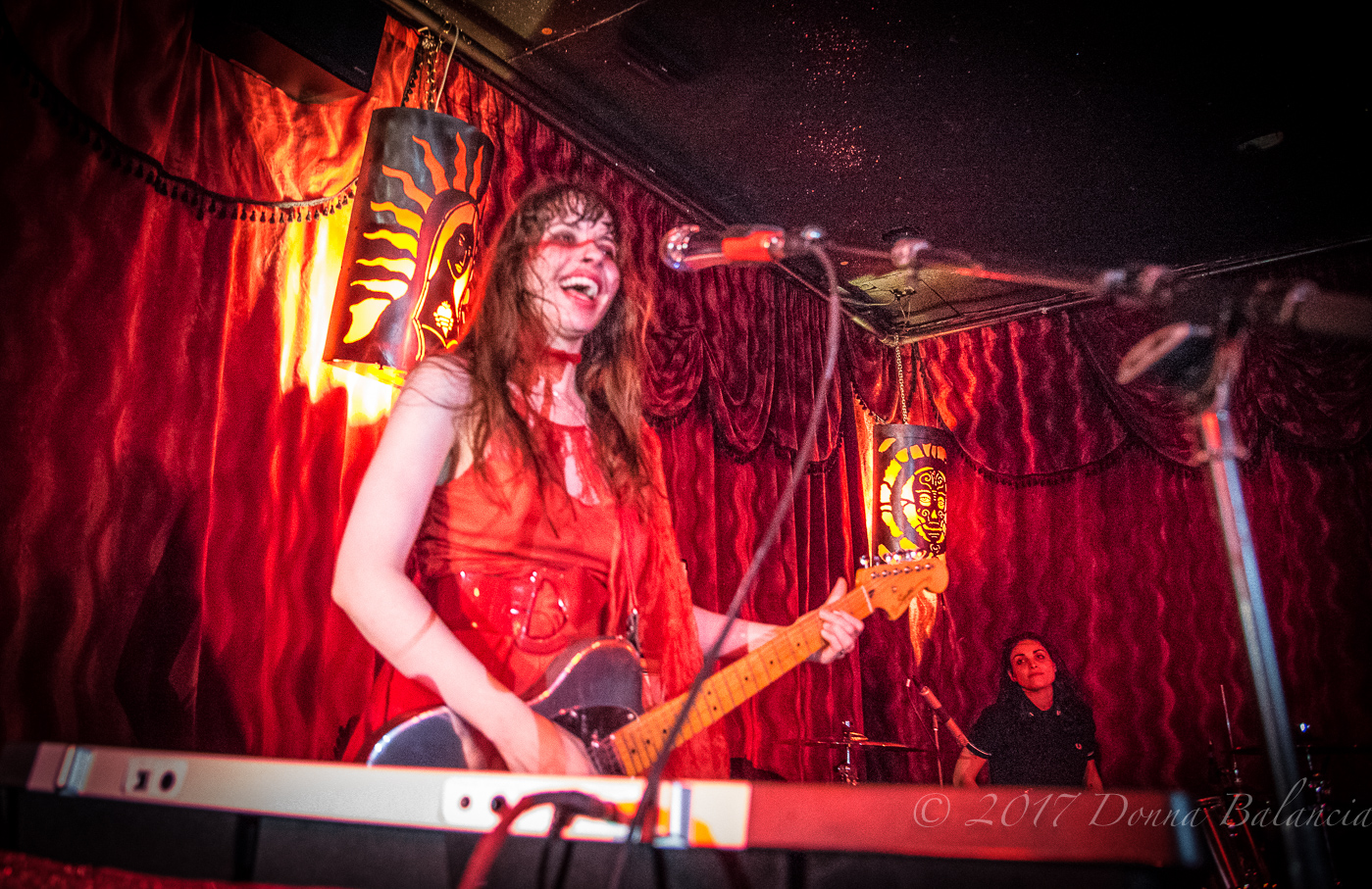 Check out the classic Le Butcherettes album, A Raw Youth, on Le Butcherettes' Bandcamp page
For TICKETS to At The Drive In at The Shrine Expo Hall.
But her off-stage persona is another story. As soon as she crowd-surfs off the stage and wraps up her show, Teri hangs out with her fans, most of whom tell her anything and everything.  She enjoys chatting with the faithful followers and it's obvious she gets a lot out of the conversations.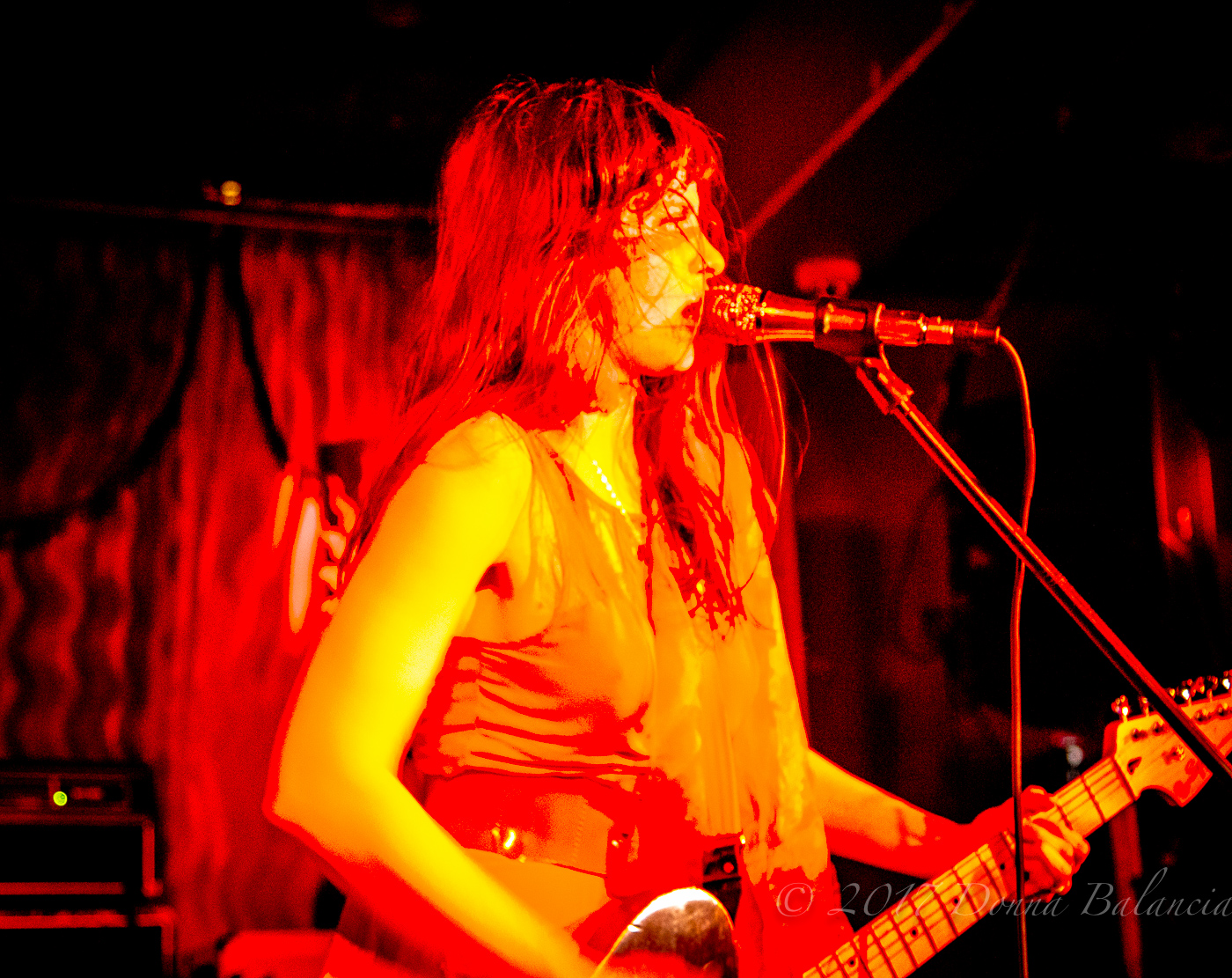 The show at Alex's Bar was a warm up for the Shrine Auditorium show opening for At The Drive In, with whom she's enjoyed a longtime friendship. Musicians from At The Drive In and Le Butcherettes are label-mates at Ipecac Recordings, Mike Patton's company.
It could be supposed that Teri's outrageously creative works are unharnessed, much in the way most of the artists on the label work. The bands on the label — like Eagles of Death Metal, The Melvins and Crystal Fairy — have in common the innovative style needed to keep the music business alive.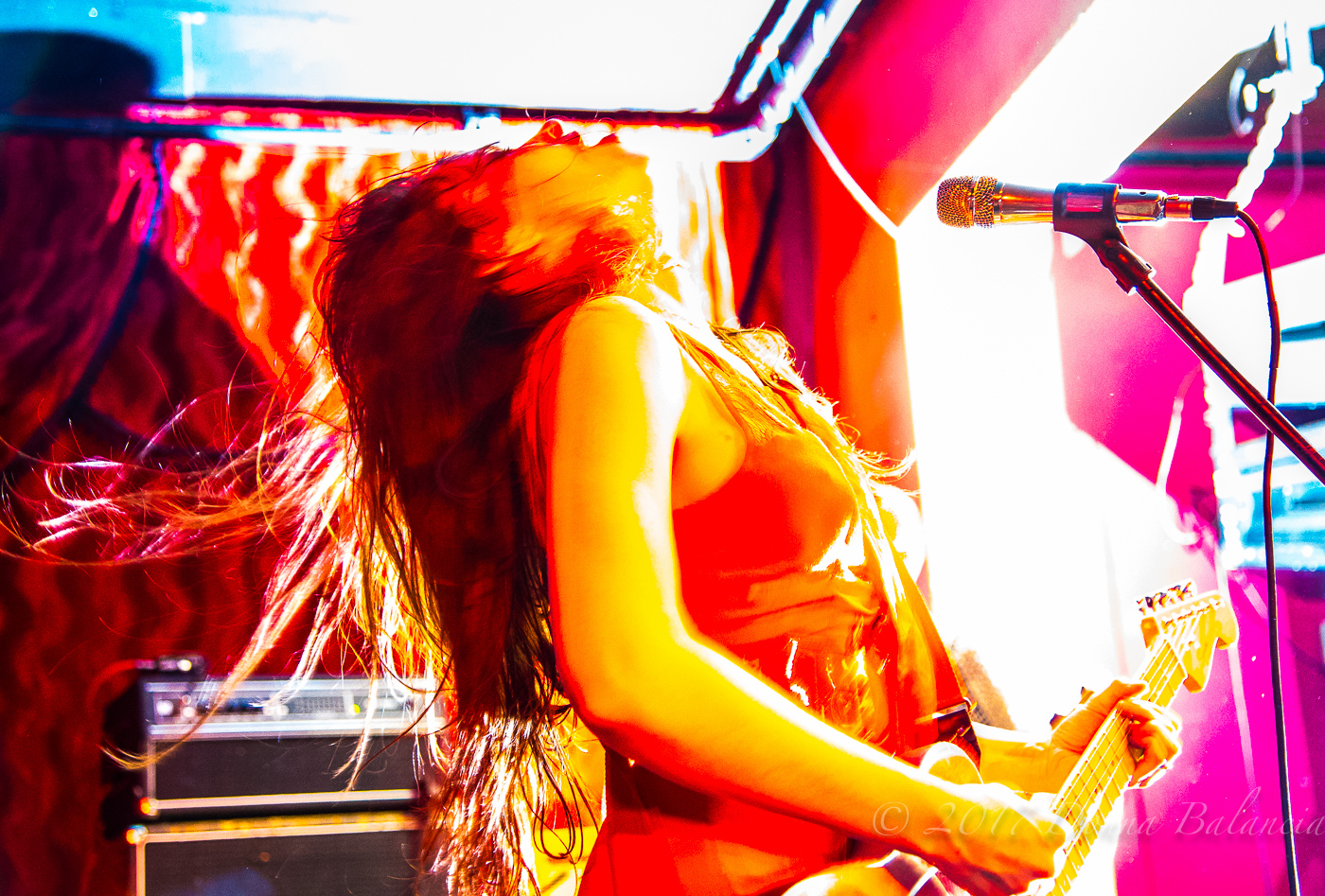 Le Butcherettes are leading the charge in this regard.  The band has played a range of different venues and in various positions, not only opener but also headliner. And it's worth repeating: Go see Le Butcherettes.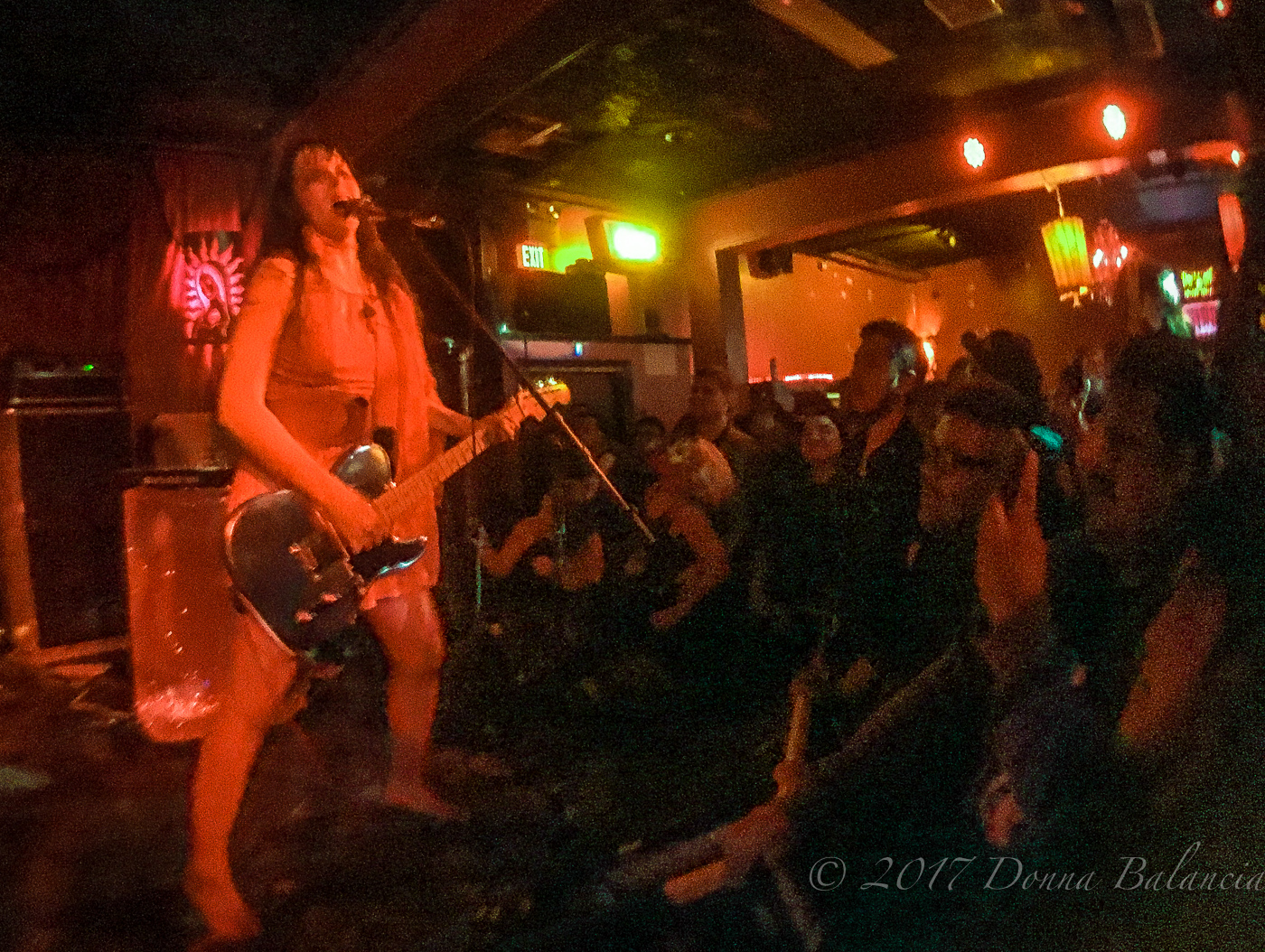 A local Long Beach band that has been a favorite, Asi Fui, opened for Le Butcherettes.  This avant-garde synth group appealed to the punk crowd on a range of levels. Asi Fui has some cool songs, great musicians and a front woman who rips. Band members are Tatiana V on vocals and bass, Jacob C on synthesizers and keyboards, Ryan R on the drums and Miguel V on guitar.  We expect more great work from this group.
And a note on Alex's Bar. The place has really established itself to be a true player in the Southern California punk rock scene. Not too many venues hold this distinction.