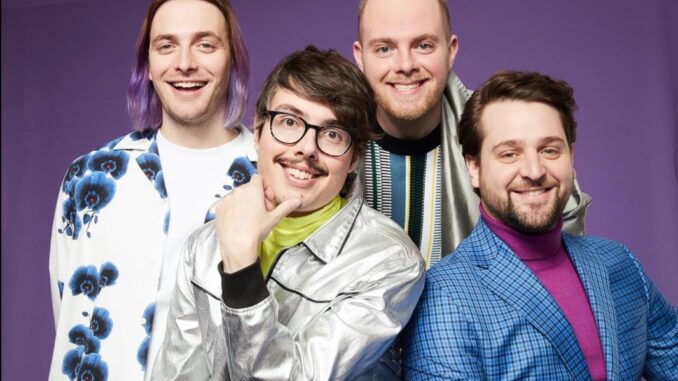 By DAN MACINTOSH
Joywave's Possession opens with this striking line, "My head is swelling like a Kennedy," on the song titled "Like A Kennedy."
The opening song on this, the act's third album, is a relatively quiet, piano-based ballad. It's also a strange way to kick off an otherwise beat-heavy, mostly synth-driven collection. The track even includes a big, hair metal electric guitar solo that sounds like a tip of the hat to Queen's Brian May.
"Coming Apart," which follows, is more representative of the full-length's overall synthetic sonic. Built on a synth-pop groove with a melody not unlike Michael Jackson's "Beat It," the group lyrically speaks to the dumbing down of society. "It's an age made for the stupid and dumb," lead vocalist Daniel Armbruster complains, with backing vocals that are made to sound like the commentary of dippy chicks.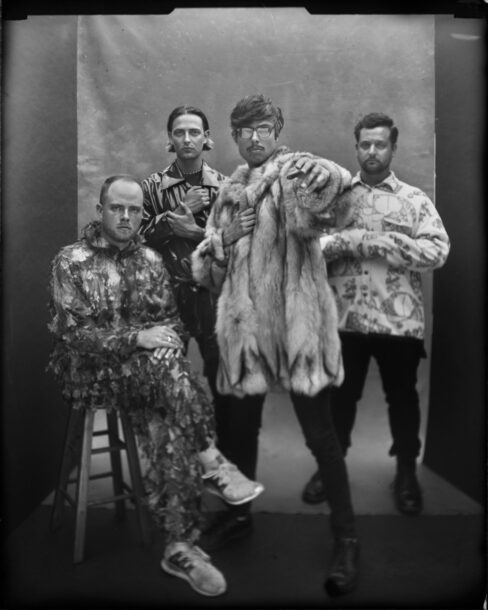 One called "Half Your Age" includes the line, "All your heroes now are half your age," may be a commentary on aging. Then again, it could be complimenting wisdom of the young. Aging is an album theme, however, as the release's title track reflects upon younger days at one point. "Blank Slate" adds a welcome change of pace, as Armbruster alternates between low-voiced sexiness and an equally sexy falsetto.
It's impossible not to like the old school '80s groove applied to "FEAR," even though its subject matter is undeniably dark. "Funny Thing About Opinions" may also remind you of KROQ's ROQ of the '80s. Synth-pop may be past its heyday, but Joywave proves again and again how any rumors of the genre's death are greatly exaggerated. 
Joywave uses its music to comment on contemporary culture, although the act's perspective is not always clear and consistent. "Who Owns Who," for example, might just contain the group's opinions about the labor market, but then again, it may just be something a little more personal, too. Joywave keeps its viewpoints just a little too close to the vest.
The album closes with another name-associated song title, "Mr. Eastman." It's also another slower number. Unlike the Kennedys, with their universally recognized last name, this song character is – we learn — a stranger. "Another man I've never heard of/Has passed away," Armbruster admits nearly halfway through the track. 
Although flavorful in parts, Joywave's new release is not food that always sticks to the ribs, so to speak. It's innovative both lyrically and sonically in places, but just not consistently so. Hence, these waves of joy are intermittent, at best.