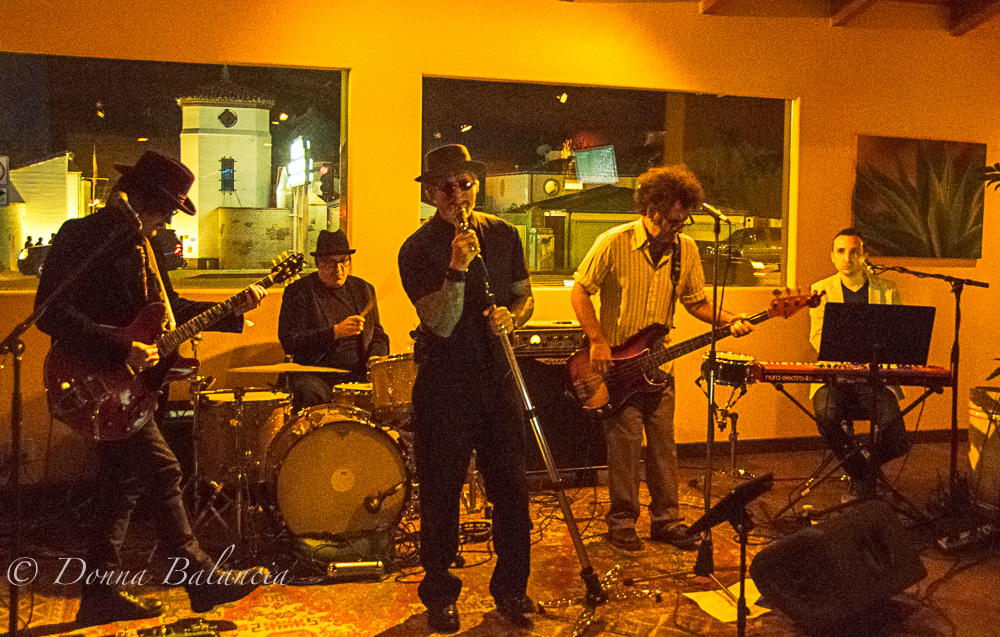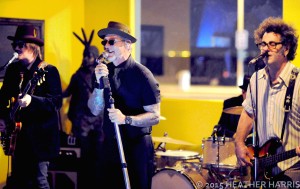 Renowned LA Musicians Pay Their Tribute to the Soulful Sound of the '70s
By DONNA BALANCIA
Got Soul?
You can get some as The Tighty Whiteys, with frontman Ron Young and some stellar musicians, will be the featured band at Casa Escobar Malibu in 2016.
As the name might indicate, the Tighty Whiteys are not just a bunch of white guys with some rhythm.  The band is comprised of some of LA's most well-known talents: The gravelly voiced Young of Little Caesar fame; Joey Malone on guitar; Bruce Witkin on bass; Rob Klonel on drums and Kevin Lawrence on keyboards.  For those who love funk and soul of the early 1970s, this is the band to see.
Formerly called The Blue-Eyed Devils, the talented Tighty Whiteys will jam at the happening Casa Escobar, located inside the Malibu Inn, on Jan. 16 and Feb. 13.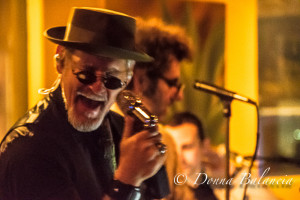 "We changed the name because there was a supremist group out there with the same name and we didn't want to be associated with that," Young told CaliforniaRocker.com "We'll change the name as soon as I can figure out how to do it on Facebook and still have folks receive our notices."
Young and his Tighty Whiteys are not alone in the name dilemma as others have had issues with identity related to Facebook lately.
See California Rocker Story: Facebook F***s Cheetah Chrome
Selections include hits from The Temptations, Sly and the Family Stone, Stevie Wonder and other greats.  The music has a special place in the hearts of the guys. The Tighty Whities share a passion for funk and soul but various projects, other bands, and life in general, have sidetracked the group.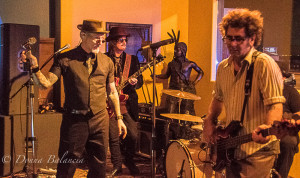 "We've been playing together off an on for three years," Young said. "We've been on hiatuses for tours and projects sometimes derail us. The bass player, Bruce, plays in the Hollywood Vampires and that held us up a bit, so things like that play a role in how often Tighty Whities can play."
"Since we are 'Back on the horse' again with playing, we'll be looking for additional dates …we've committed ourselves to do more as it's so much fun for us."
Young is known for his work with the band Little Caesar, which has a strong LA following and recently returned from a European tour.  How did the Tighty Whiteys get together?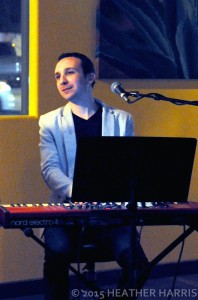 "We got together after Little Caesar worked with Bruce on our American Dream release," Young said. "Bruce produced it and we released it on his Unison Music label. We wound up becoming very close friends. Bruce has played with Joey Malone since high school."
Coincidentally that's the same high school attended by their other pal, none other than Johnny Depp.
"That's where the Hollywood Vampire connection comes in," Young said.  "Bruce, Joey and Johnny grew up together and played in a band together in Florida in the '80s."
Young, who seems to know almost everyone (and he is continually swarmed by people who know him too) had a drummer in mine in Rob Klonel, an old friend of both Witkin and Young; and keyboardist Kevin Lawrence was a friend of Witkin as well.
"We all were heavily influenced by the players, songs and grooves of early Soul, R&B, Motown and Funk and wanted to pay tribute by covering the material we do," Young said.
"All that music was so influential to so many great rock n roll artists," Young said.  "And we're no different in that love and adoration."