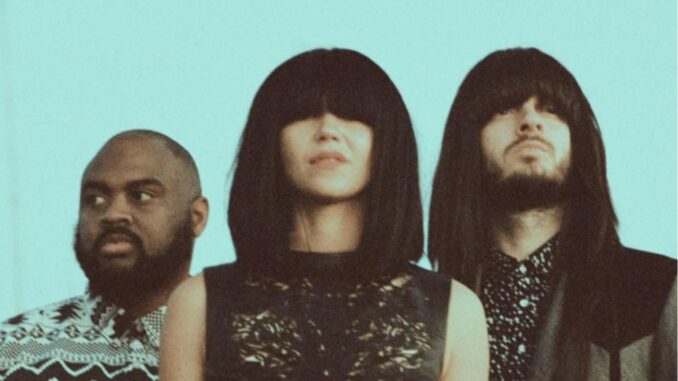 By DAN MACINTOSH
Learning that Khruangbin is from Houston, Texas, feels like discovering how the "they-must-be-English" Spoon is also from Texas. The plant life just doesn't fit with its environment. Not an obvious fit, though it may be, this funky trio is nevertheless infinite degrees separated from Willie Nelson.
If it helps, you may want to picture this triple-play as hipsters from Brooklyn. When first considering this album's title, Mordechai, you might assume it was named after the man written about in the Old Testament Book of Esther. But you'd be wrong. Instead, this unusual (yet memorable) album/person name was inspired by a friend of the group's bassist, songwriter and singer, Laura Lee. This special friend played the role of prophet/counselor in Lee's life by teaching her the importance of appreciating the journey, instead of being too overly focused on the destination. We can be so obsessed with getting where we're going at times, we may just miss all the beautiful landmarks along the way.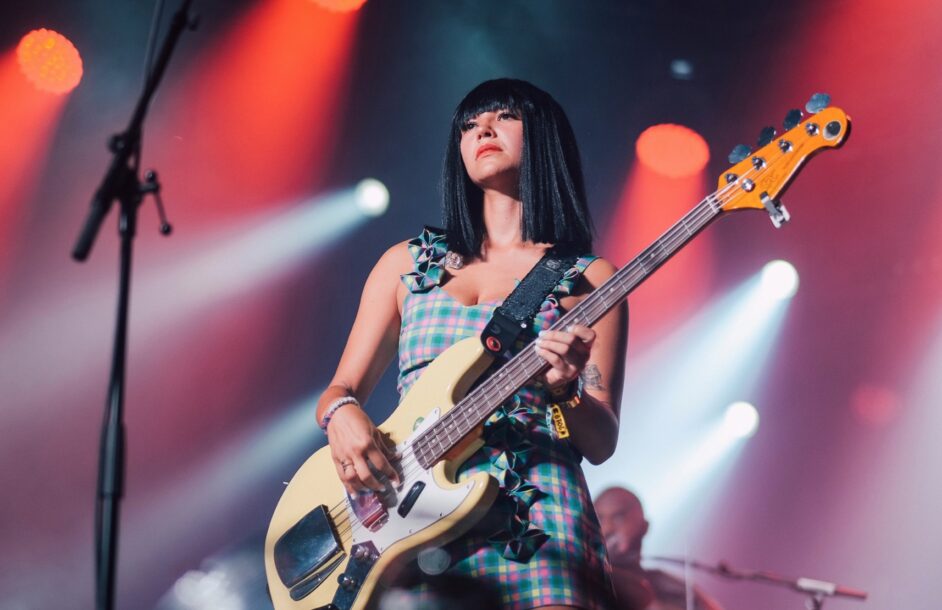 Khruangbin is one Zelig of a band, stylistically, appearing to be a world music act ("Pelota") one minute, and a funky disco house band, the next. With "Time (You and I)," for example, Khruangbin brings us all the way back to Studio 54 in the 70s, with a dance-y Chic-inspired piece. At 5:42, it sinks into the groove and lets the funk take us for a long, enjoyable ride. In addition to Lee's roving bass line, guitarist Mark Speer is given room to explore a perfectly Soul Train-ready electric guitar riff. You'll get down, and get funky with this one, again and again. "So We Don't Forget" finds Speer applying a far different guitar approach. His chiming tones beautifully bring back fond memories of Johnny Marr's guitar parts on the Naked album. Lee is obviously having fun laying down the reggae bass part on "One to Remember," a breezy island number, as well.
Half of the ten tracks on Mordechai clock in at over four minutes, with a couple even passing the five-minute mark. This is because Khruangbin is so much more than an alternative (let alone pop) band. These players have the chops of natural jazz musicians, which give them liberty to extend these tracks out to their natural lengths. With that said, though, it would be unreasonable, as well as inaccurate to describe Khruangbin as a mere jam band. At its worst, jam band music is indulgent and oftentimes boring. None of the pieces on Mordechai, though, are so long that they cry out for an editor. Lee is more of a light and dreamy singer, as opposed to a powerhouse vocalist, which sometimes leaves her sounding like a dream pop songster fronting a jazz trio. It's an odd and unexpected combination, but it works.
They say everything's bigger in Texas, but you don't always hear about how its assets can also be prettier. Khruangbin is one of the loveliest Texas natural resources right now.