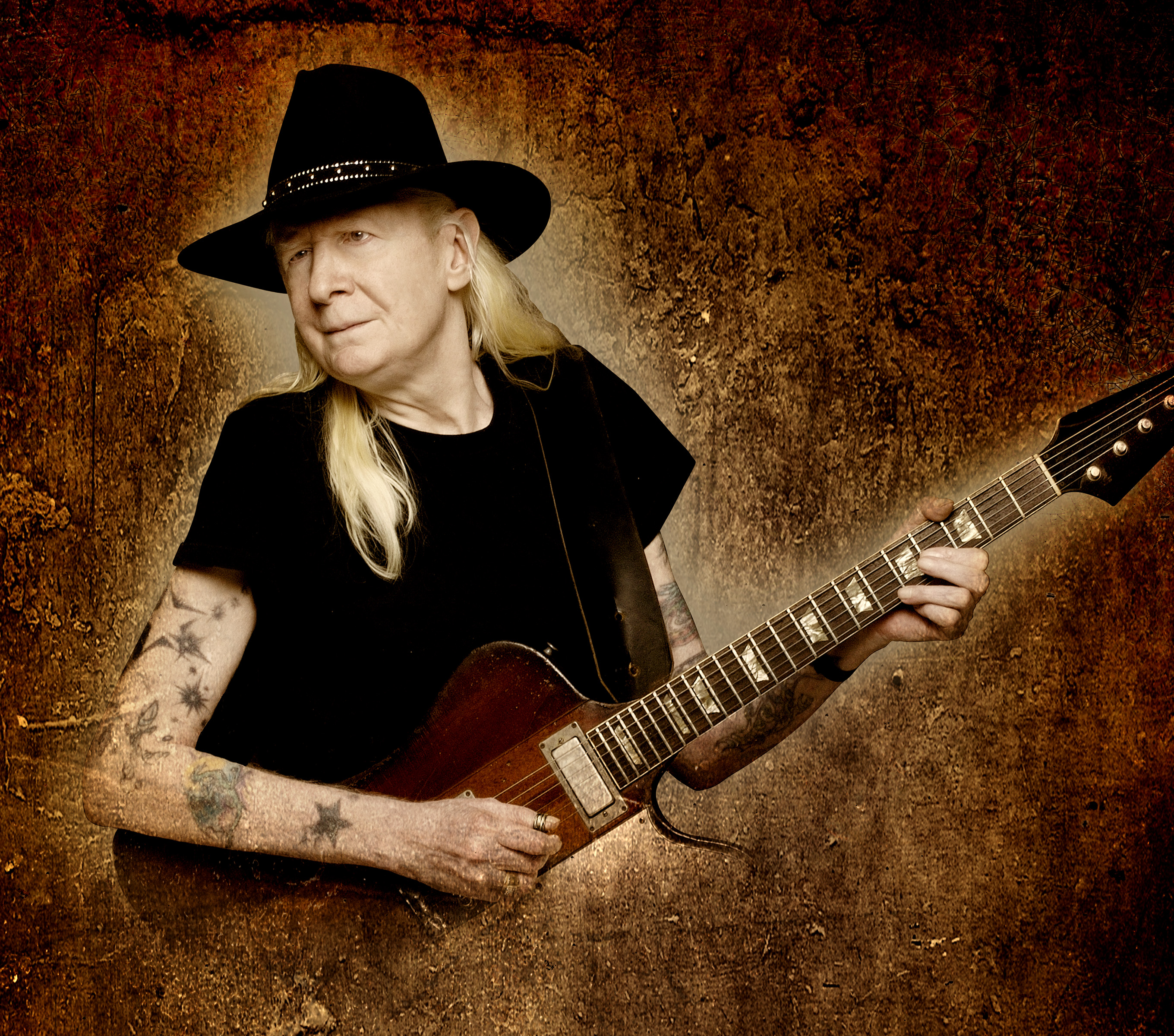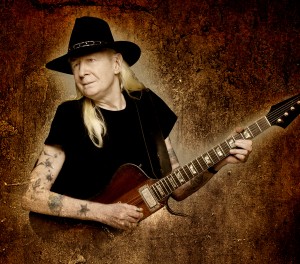 Guitar Great is 'Just having fun again.'
By DONNA BALANCIA, Oct. 13, 2013 – Johnny Winter has learned to become a great teacher — and a student — of time's lessons.
"I never knew my career would last this long, but I sure hoped for it," said Winter, who at the age of 69, has survived a finicky musical landscape to emerge as one of history's most well-respected blues artists.
Sporting his signature long white hair, cowboy hat, and characteristically cool demeanor, Winter sat down with California Rocker editor Donna Balancia to chat about his career.
Winter is playing dates in California through the first week of April then moves on to spend time touring Japan.
"We love to play Japan," Winter said. "We play there often."
Winter, a Blues Foundation Hall of Fame inductee, is a Grammy-nominated producer, known for his work with blues greats like Muddy Waters.  The famously fair-haired, Texas-bred blues buff and older brother to rocker Edgar Winter, has come through dark times to reach the light-heartedness that now marks his personal life and his musical career.
His relationships have been an important factor to get him and keep him healthy, in particular his friendship with guitarist Paul Nelson, who has been one of the most significant people in his life.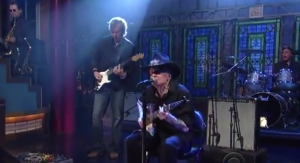 "Johnny's a blues historian," said Nelson, Winter's bandmate and manager. "He's not the kind of guy who's going to listen to Pavarotti. He's cemented to the blues.  He not only plays it, he knows the blues."
Nelson has helped Winter instill a healthy lifestyle to keep touring and recording.
"It's been a long road, but he's sober now, he's smiling now and his vocals are clear," Nelson said. "There was a time that there was so much that came so fast, like in the 1970s, it was when he went from blues to rock. Then through the 1990s he had a rough time.
"I met Johnny in 2000, he had been a recluse," Nelson said. "His management was not up to date.  I firmly believe that when you're young you need older management, when you're older you need young management."
Winter has become a new man since turning the corner and quitting drinking and partying.
"No, I don't do any of that anymore," Winter said. "I'm not drinking or doing drugs. If I didn't quit, I wouldn't be alive today.  This was my choice.  I've been clean for 10 years."
Winter lives in Connecticut, but has fond memories of his home town of Beaumont, Texas, where as a kid he did a lot of fishing, he said.
"There are some really great parts of Texas," Winter said. "My folks aren't alive, so I don't have much cause to go back there too much these days."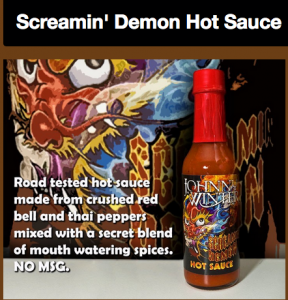 His business and personal interests have diversified over the years.  He's even come out with his own signature hot sauce called "Screamin' Demon Hot Sauce."
While Winter said he is encouraged that young people today are getting into the blues, for the most part, he said, he's not too fond of the "sound of today."
"I hate the new music," he said. "I just do."
His touring keeps him busy, and promoting his album, "Roots," has been a labor of love, Winter said.  It's through his touring and promoting the blues that he stays in touch with the fun in life.
"These are the songs I heard when I was first getting into my music," he said. "It's just real good music."
Back in the day, the average age of fans at a Johnny Winter concert was 20, today the average age is 55. He is appreciative of his fan support.
"When my fans come talk to me they always say things like, 'I've been listening to your music for 40 years,'" he said. "And let me tell you, that's a pretty good feeling."
For more information on Johnny Winter's tour and club dates CLICK HERE
#END #JOHNNYWINTER CALIFORNIA ROCKER INTERVIEW @califrocker