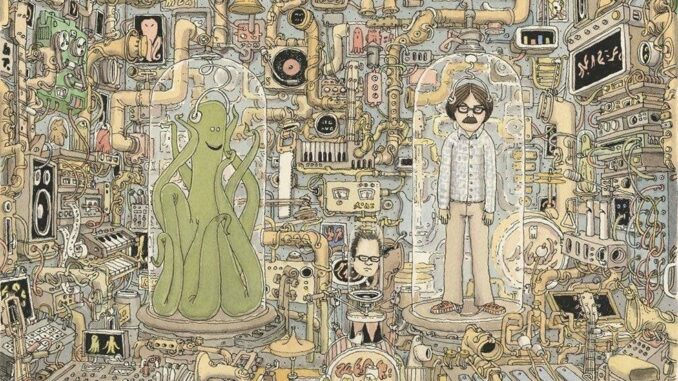 By AVA LIVERSIDGE
Weezer just released a record, OK Human, and Rivers Cuomo is lonely.
This is not a watery depressive state; this is not an Astral Weeks lonesome yearning, not even a Pinkerton state of isolation. This is the self-loathsome loneliness that could only so viscerally possess the likes of an awkward teenage boy or Rivers Cuomo – a loneliness defined by perplexing contradictions and innocent injustice. Cuomo, now 50, tows this emotional headspace in a way only he, forever marked by his nascent inflection and trademark geekiness, could.
While the music industry has been plagued by late-nineties-early aughts alternative outfits committing to a dive off the creative deep end or, unfortunately, surrendering themselves to the most generic of metal (too often disguised as a "heavier" version of previous work, but always coming out murky), Weezer does neither.
Though I cannot pretend that making an album free of any electric guitar, as OK Human is, qualifies as staying true, Cuomo still brings ample wit. Sonically, the Weezer foursome reflect the practicality many are seeking at present by toning the Rock N Roll down exponentially, electric guitar is accordingly out for 2021.
Work on the record admittedly began in 2017, but it feels like a product of its time. OK Human is essentially a confessional of unpolished lyrics and, according to track "Playing My Piano," hours experimenting on Cuomo's at-home keys.
Never mind the record's humble pianistic beginnings, Weezer didn't skimp out on any instrumentals; OK Human features a full strings ensemble. There really is nothing more to say about the classical direction the rock outfit has taken besides the fact that they hired an orchestra. In fact, it almost feels remiss to take note of the skilled cello when Cuomo is simultaneously chronicling listening to "Grapes of Wrath" on audiobook (see: "Grapes of Wrath") and tales of splashing in the puddles after a rain, a la the Morton girl (see: "Here Comes the Rain").
When lyrics do eventually mention signifiers of adult life, i.e. Cuomo's wife and kids on "Playing My Piano," the maturity feels absurd. The frontman's frank and understatedly naive narration is certainly at the forefront of the record, but ideas of fading away, sinking, and isolation subtly permeate most tracks amidst the adolescence. Tracks like "Bird with a Broken Wing" and "All My Favorite Songs" privilege the audience with sincerity, reminding the listenership that Weezer does, in fact, have a capacity for such emotional maturity.
Irony and sincerity melange in the majority of tracks and emerge not antithetical, but disconcerting. The entire record walks the line of complex jingle and poignant omission, but OK Human is saturated with puerile narrative and I feel like I'm not being told the truth, but that's Cuomo's edge. The irony is there. The crudeness characteristic of a Weezer record is there. The emotional maturity expected by Cuomo at this point in his music career is only satisfactory, but I cannot and will not resist an opportunity to take a jab at Radiohead.
What's more? This is the best Weezer has sounded in years.