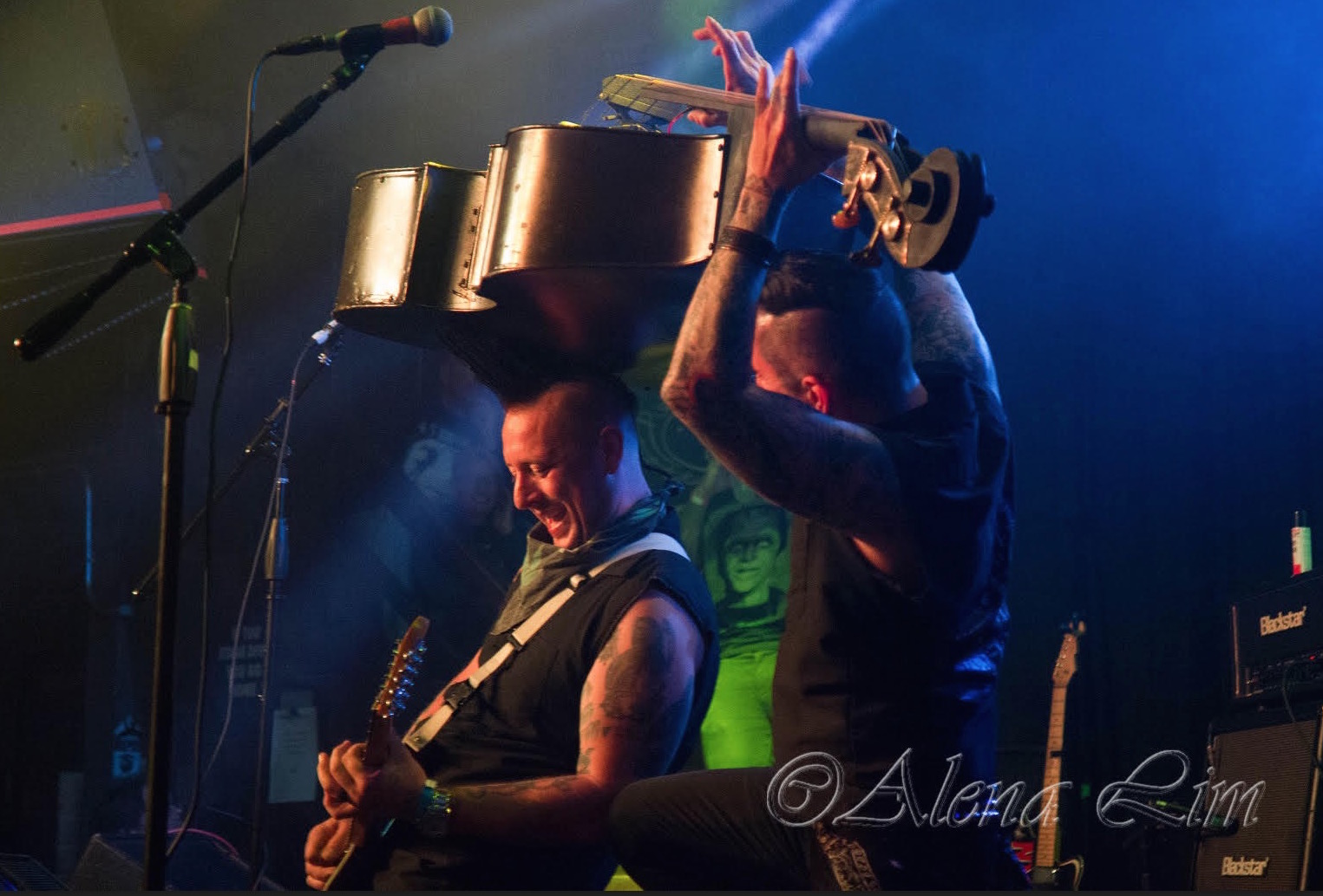 New Album is 'Party Time In The End Times'
By ALENA LIM
This is the first performance of a Rockabilly-style group that I have ever seen and I was impressed. Koffin Kats was formed in June 2003 and like any other band, they started off playing gigs in bars and other small locations. Koffin Kats played at The Whisky A Go-Go last week to a packed house.
Some of their music relates to the bad things that happened in our world as well as stuff that's fiction. The band released their first album Koffin Kats during the first year they began playing, then Inhumane in 2005, and Straying From the Pack in 2006.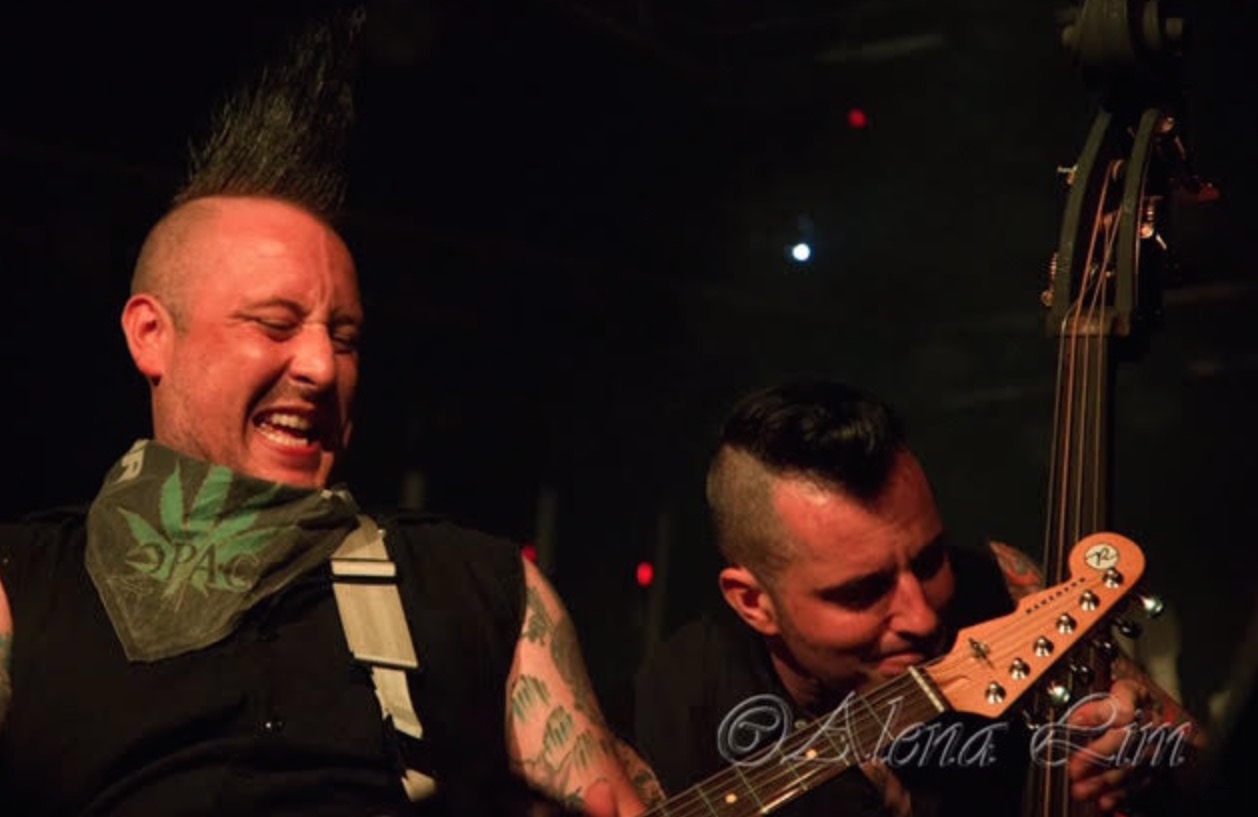 Koffin Kats History
Vic, the lead singer and stand-up bass player starts off the show with inspiration, strong energy, and great vibe followed by Tommy Koffin as the lead guitarist singing by Vic's side. Eric Walls who has been their first drummer from the beginning has been an important part of their group. Eric was replaced once before by another person for personal reasons, but ended up getting back in touch with the group to begin writing their fourth album called Drunk In The Daylight in 2008. Since the release of that album, Koffin Kats were starting to be recognized and had the opportunity to start touring in Europe while their reputation has already been growing.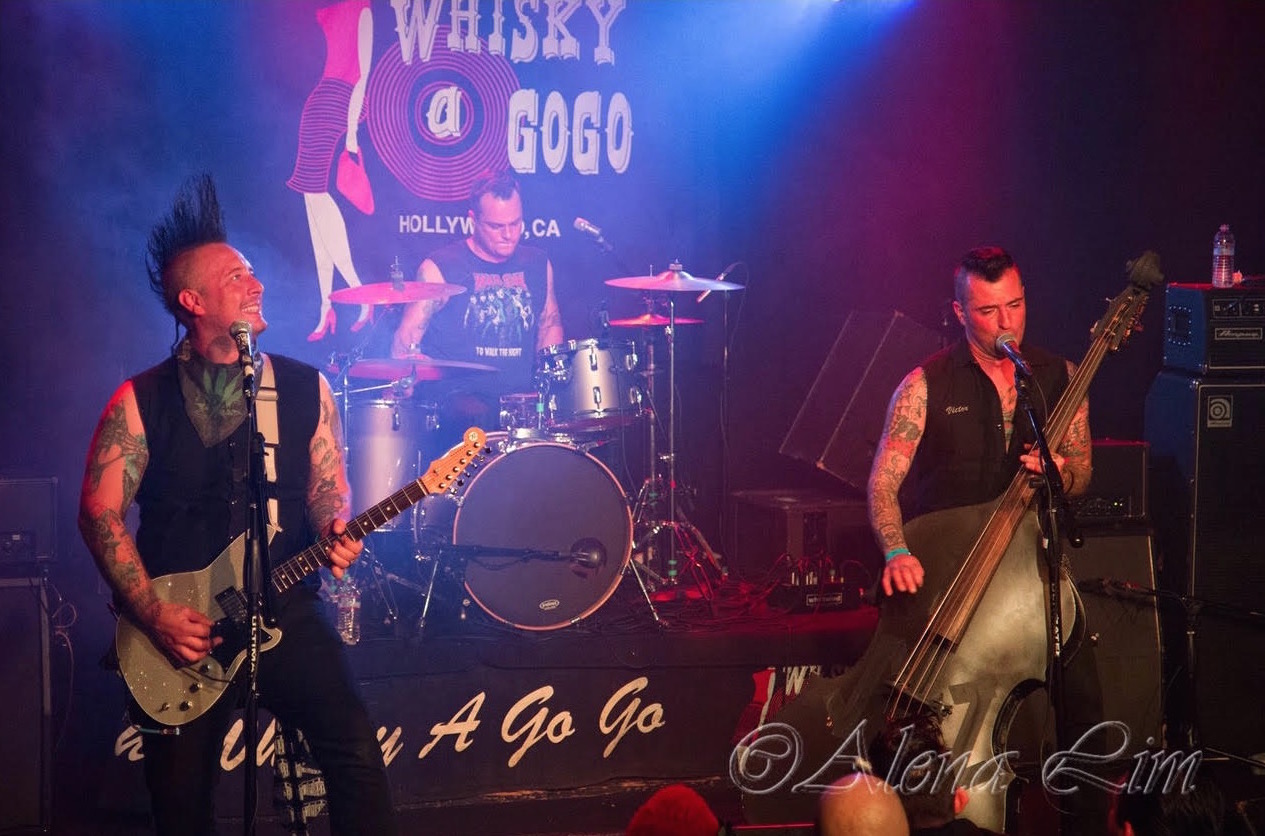 The Whisky Show
These guys threw one hell of a show at the Whisky for almost two hours. They continuously remain upbeat and extremely active. You will find Vic spinning and twirling his double base instrument. He doesn't just play it, he dances and embraces his instrument as much as the band embraces the music.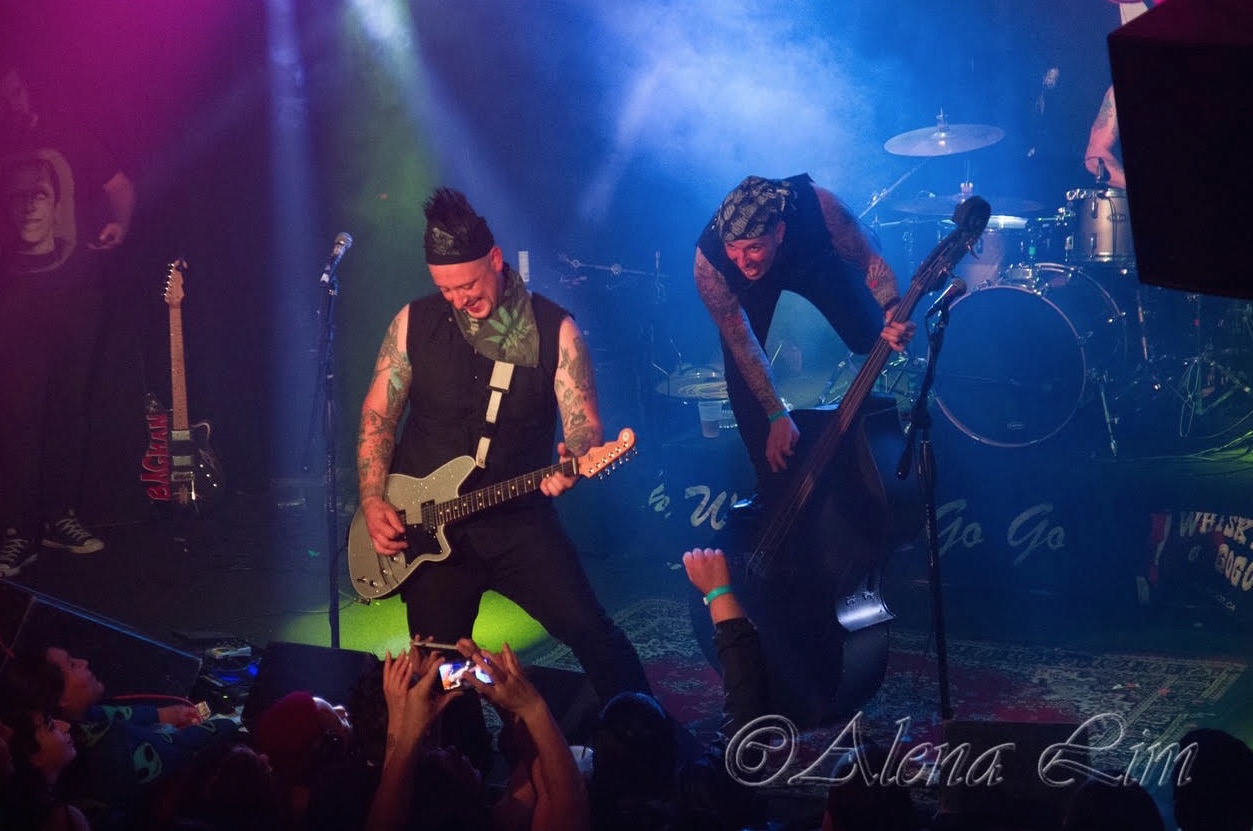 Vic's Bass
Vic "lifts weights" with the instrument, he stands and sits on it, or just merely lays it on top of Tommy's head. Tommy's style of playing would make the crowd jump while Vic's "Elvis" voice gets the room abuzz with blazing excitement. I was never the kind of person to fall head over heels for a musician the way you find girls "go gaga" over Elvis, The Beatles, or Michael Jackson. Seriously? But this band made me feel that way, I enjoyed the Koffin Kats so much, I almost lost my breath, and I mean that metaphorically.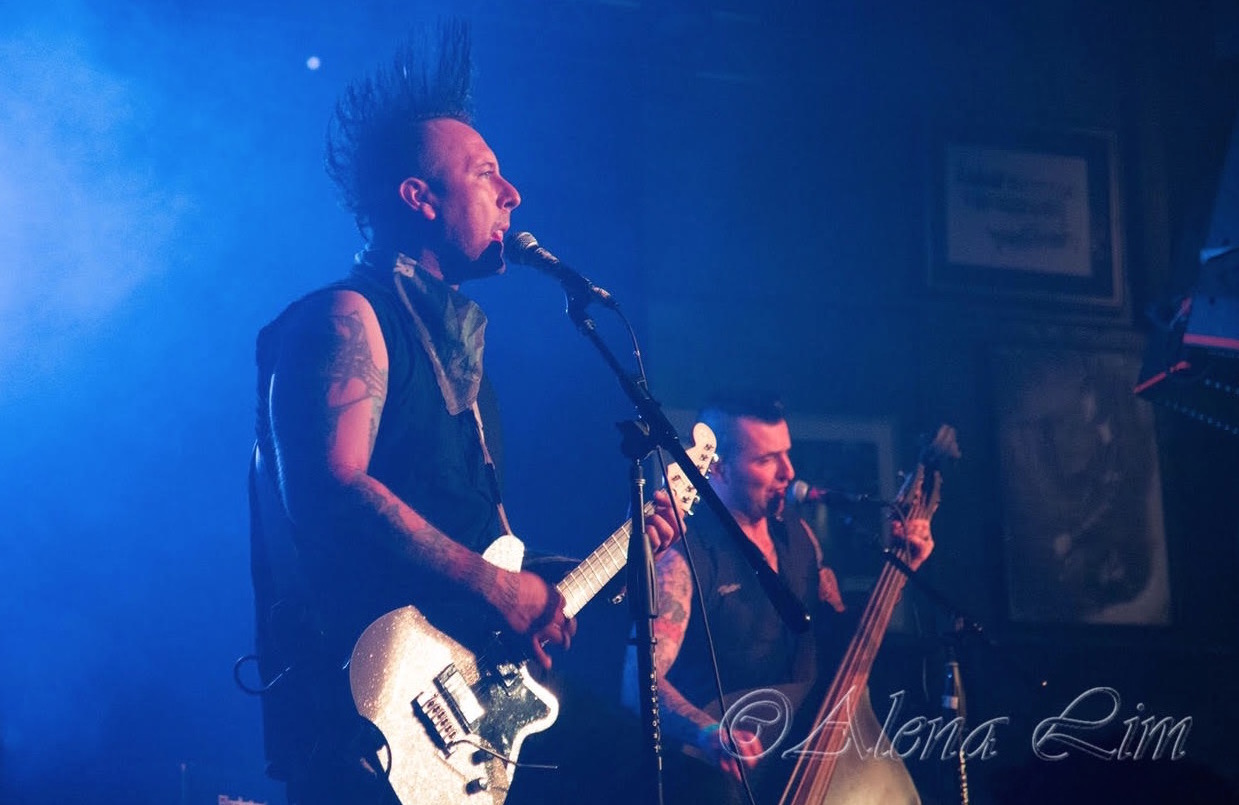 Check Out New Record
They are currently touring in Northern America. You can find this band Facebook . They'll be back in Detroit on May 21, Germany on July 9, and Cleveland and New York in August.
Their first official self-released album called Party Time In The End Times on Koffin Kats records is now available. Check out their other additional albums and merchandise at www.koffinkatsrock.com.
Band members: Vic Victor: lead vocals, upright bass; Tommy "T-Bags" Koffin: guitar, vocals; Eric "E Ball" Walls: drums, vocals. Koffin Kats at the Whisky a Go-Go on May 7. Genre: Punk/Rock/Psychobilly