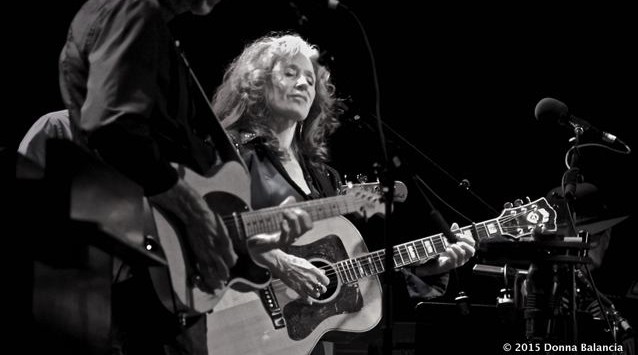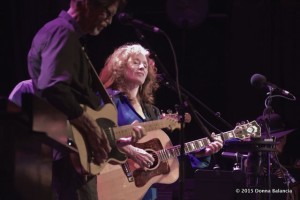 Musicians, Fans, Raise Money for Marty Grebb to Continue His Battle Against Cancer
Story and Photos © DONNA BALANCIA
Who says Rock 'n Roll doesn't have a heart?
Bonnie Raitt, Leon Russell, Ivan Neville and a select group of famous band musicians raised spirits — and cash — for their pal Marty Grebb, who is battling cancer.
Some of the finest '70s and '80s players — many, appropriately enough, from the heartland — jammed to raise money for Grebb at the Canyon Club, before about 450 concert-goers who paid upwards of $100 a ticket to attend the benefit.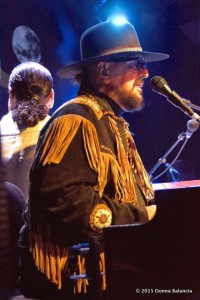 Grebb, Raitt's longtime band member — who has played with everyone from Eric Clapton to J.J. Cale — said he was overwhelmed by the joy and generosity in the room.
There were people there he hadn't seen in years, and who came from the East Coast and heartland cities like Detroit and Chicago to see him.
"I'm overwhelmed," Grebb said. "And I want to thank every one of you. Let's play some music!"
Performances
The performances during the night were top rate and the Canyon Club in Agoura Hills proved it's great venue to see a show.  Its acoustics are enhanced by the cozy wood-and-plush couches and chairs and the carpeted floors and velvet curtains.
Grebb kicked off the night with several tunes including a beautiful version of  "Come Rain or Come Shine."  His pep and vigor was in full swing, though he admitted he does have to rest between his performances.
Leon Russell
Russell, in his all-white garb, including white hair, suit and cowboy hat, dispelled his apparition-like appearance with a very real performance that included a duet with 15-year-old blues guitar phenom Ray Goren, who blew the house away.  Goren is mentored by Russell and we can expect some great things from this amazing young talent.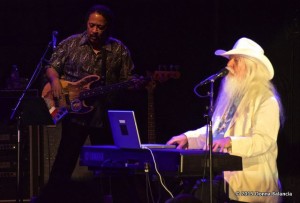 Russell's voice was clear and strong and his eyes are lively.  Included in his setlist were "Delta Lady," "Back To The Islands," and "Hummingbird."
The Buckinghams
The handsome Dennis Tufano, who was in the band The Buckinghams with Grebb, crooned the throwback "Don't You Care," made famous by the band.  The Buckinghams influenced a lot of bands including Chicago, which adopted the horn-influenced big band style sound that brought them fame.
Ivan Neville
Grebb and Neville, who came to support his friend, contributed more great performances that incorporated all the band members. Grebb's daughter, Malibu resident Anna Grebb, and her mom Lolly were also on hand, with Anna singing a few select tunes with her dad and giving a great hug at the end of her performance.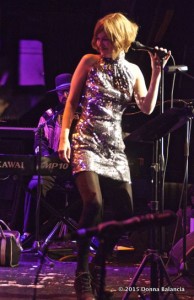 Raitt's Good Friend
Raitt has been playing with Grebb since the 1970s and showed her affection for her longtime pal with a rousing performance of some of her most noteworthy tunes.
She opened with "Thing Called Love," segued into "Nick of Time" and jammed with the band on "Three-Time Loser," and "Think."
"Marty has been a dear friend and musical collaborator since my second album back in '72," Raitt said.  "He is one of the most soulful and talented musicians I know…equally gifted and at home on sax, keyboards, a killer singer and songwriter. That kind of versatility is very rare indeed."
The Benefit Concert
The gal who ran the event, Jennifer Waterhouse Pietro, accomplished a monumental task in arranging accommodations, meals and donations.
She credited her volunteer team, led by Annie Ellis and Leslie Bixler, and expressed her thanks to the donors, benefactors and the musicians.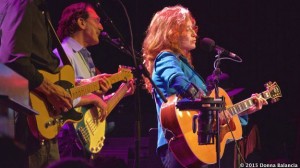 "The Canyon Club is a great venue and it was fabulous that they donated the venue for Marty," Pietro said. "We have really received an unbelievable amount of support and of course the musicians are phenomenal. They each have a really big heart."
Among some of the auction items were a piano, an acoustic guitar donated by McCabe's that was signed by the musicians, The Wrecking Crew movie gift basket, posters, several paintings and collector items.  Star Wagons and Casa Escobar provided the trailers and food.
While there were donations from many of those present, there is also the opportunity to contribute online. GO HERE for more information on Sweet Relief and its efforts to support Grebb and other artists.