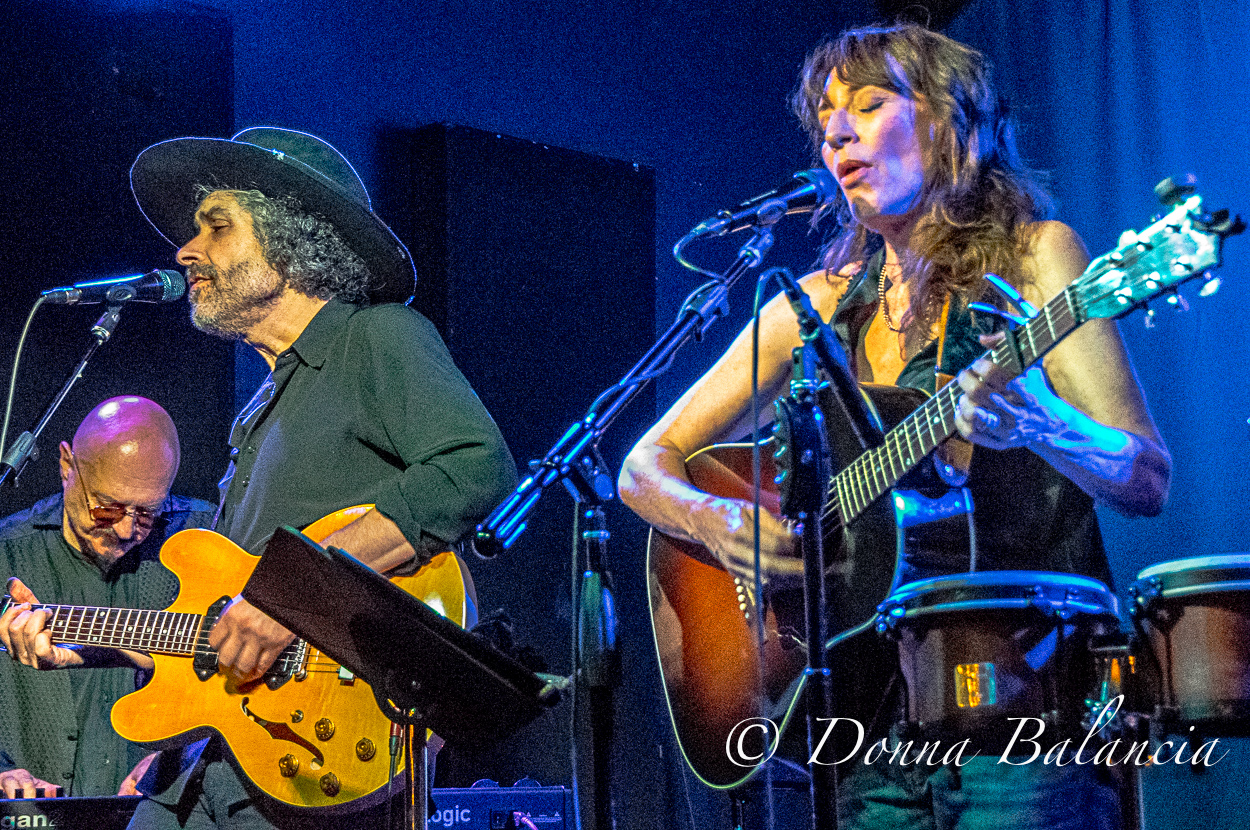 New Band By Bob Thiele and Pals Gets Attention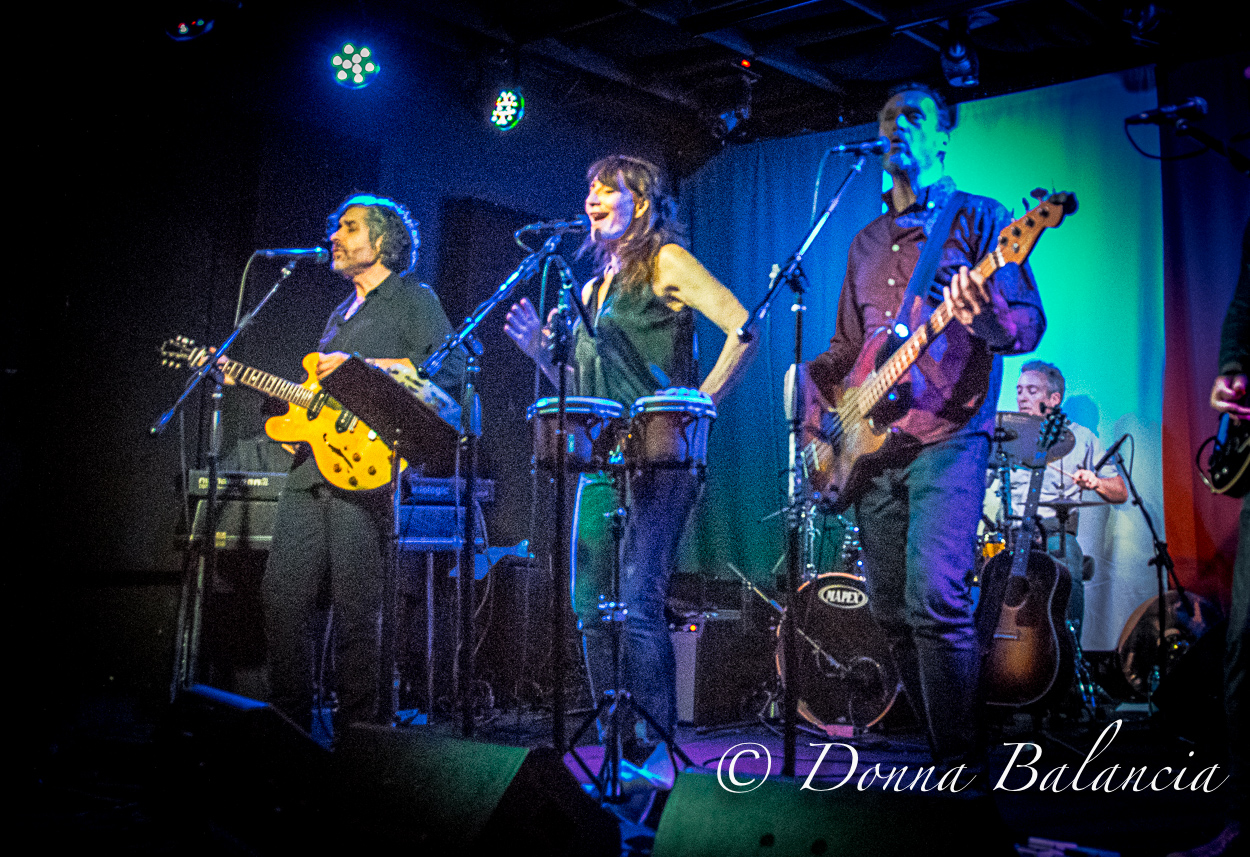 By DONNA BALANCIA – Living in Los Angeles the quality of cover bands is out of this world. A great example of that is the latest high-profile cover band in town, The Reluctant Apostles.
This band is comprised of Sons of Anarchy family and friends – series composer Bob Thiele, Katey Sagal, Davey Faragher, Billy Harvey, John Philip Shenale and drummer Michael Urbano.
These musicians are well-known aroud town as well as around the world.
The Reluctant Apostles are on the mark.  Katey is a compelling and fun front woman, playing bongos, guitar and even the ol' drumstick on a music stand  — yes — but of course, it's the way she smacks it.   And it's clear with her Gibson guitar and nice ride that Sons of Anarchy and probably her extensive experience on the small screen has contributed greatly to her large life.
For the complete scoop on The Reluctant Apostles, go to their Facebook Page.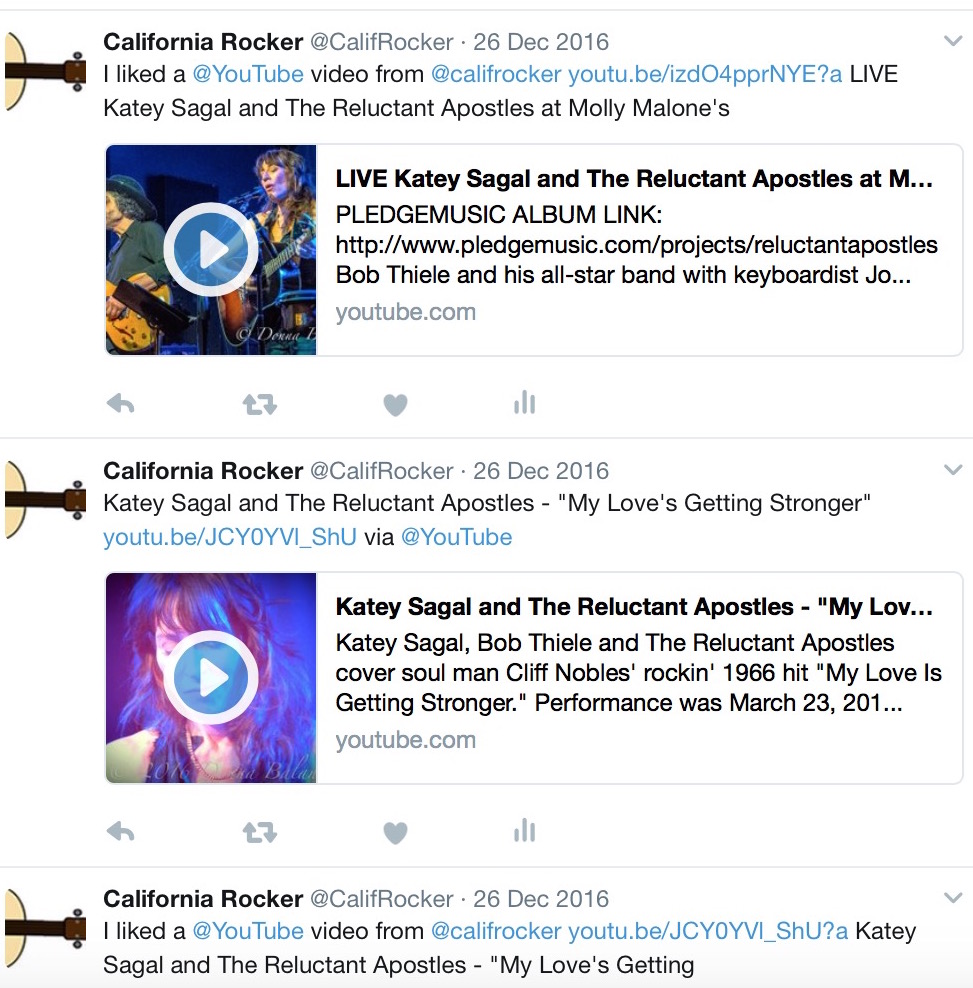 Leader of the Band
Bob is the leader of the band as the group continually pointed out good naturedly throughout their 11-song set — this band likes working together and feels very comfortable together.  The leader of the music department of Sons of Anarchy as well — he sports his iconic hat atop his mass of grey curls, cracking jokes and bringing out the best in his people.  He is really something special in music circles and has the lineage and genetics, as his dad was prolific jazz producer Bob Thiele of New York.
Keyboardist John is a true showman no matter what the tune; he gave us some insights into the possibility of more gigs, more original songs and some recordings up the Apostles' collective sleeve. He is certainly one to know about talented music; as one of the most prolific producers and composers of our era he has contributed to at least 40 award winning records.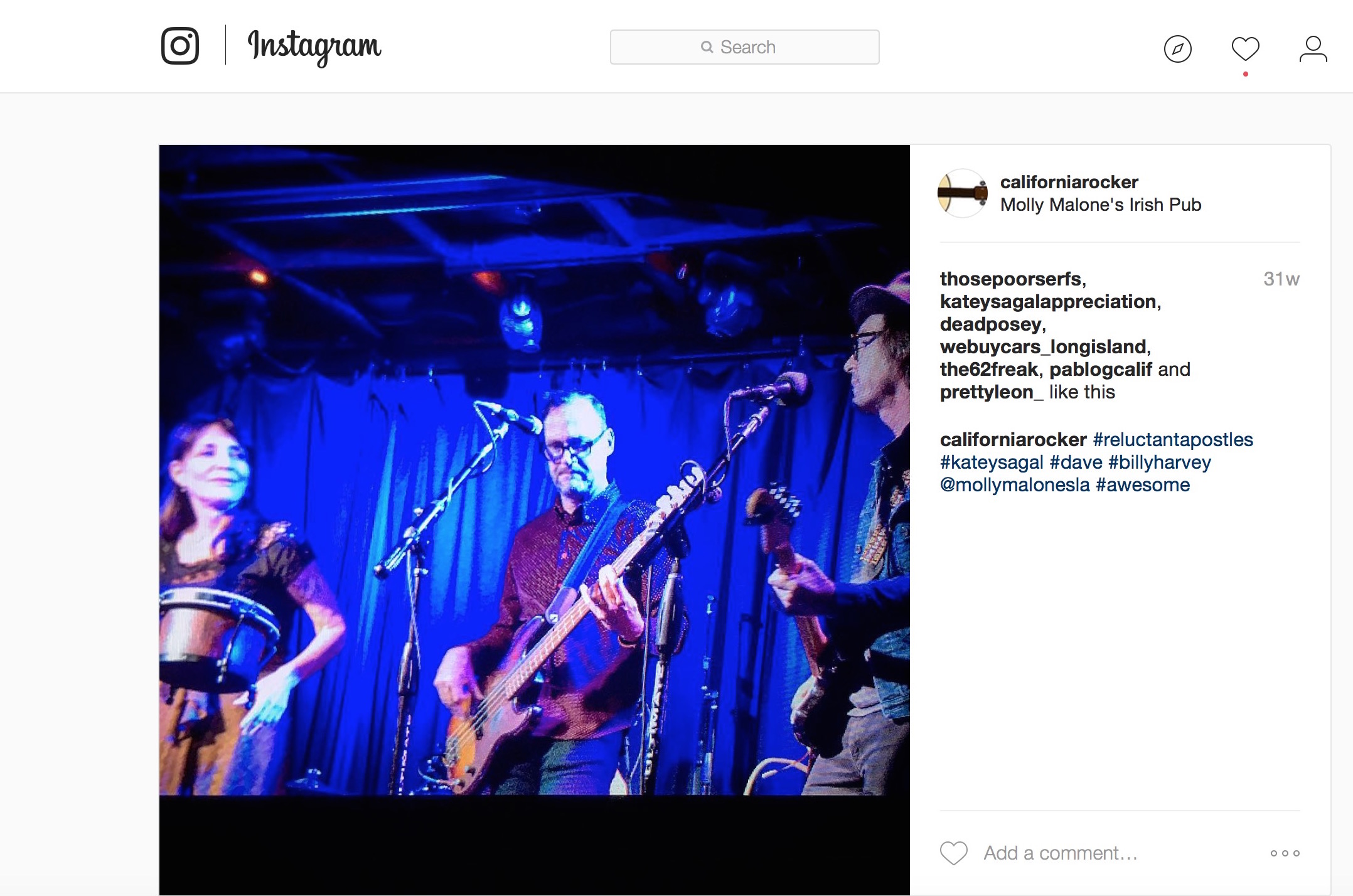 Bass player Davey brings his own style to the stage, singing and providing the support while Billy jams on lead guitar like Eric Clapton.  Of course, drummer Michael has played with some of the best musicians the world over as well, including a stellar gig with James Williamson at the Bootleg last year called "Re-Licked."
Check out more Reluctant Apostles on CaliforniaRocker.com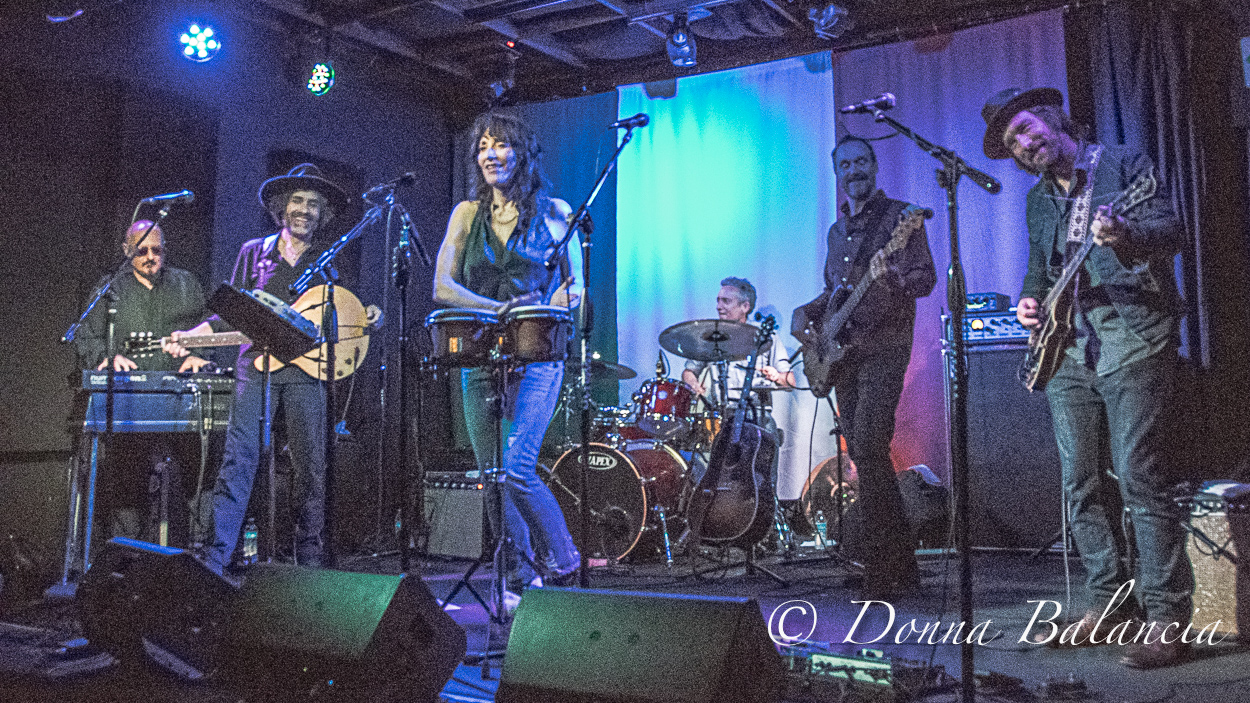 The Reluctant Apostles' style is Americana with an edge.  Particularly outstanding songs were Crystal Blue Persuasion; Jealous Kind, Candyman and Temptation Took Control of Me (Video)
On April 9 The Reluctant Apostles will return to Molly Malone's – Highly recommended.
Setlist: When I Paint My Masterpiece; Crystal Blue Persuasion; Where Was You At; Holy Cow; W.S. Walcott Medicine Show; Jealous Kind; Candyman; My Love is Getting Stronger; Magnolia Wind; Temptation Took Control of Me; Blow Your Mind.