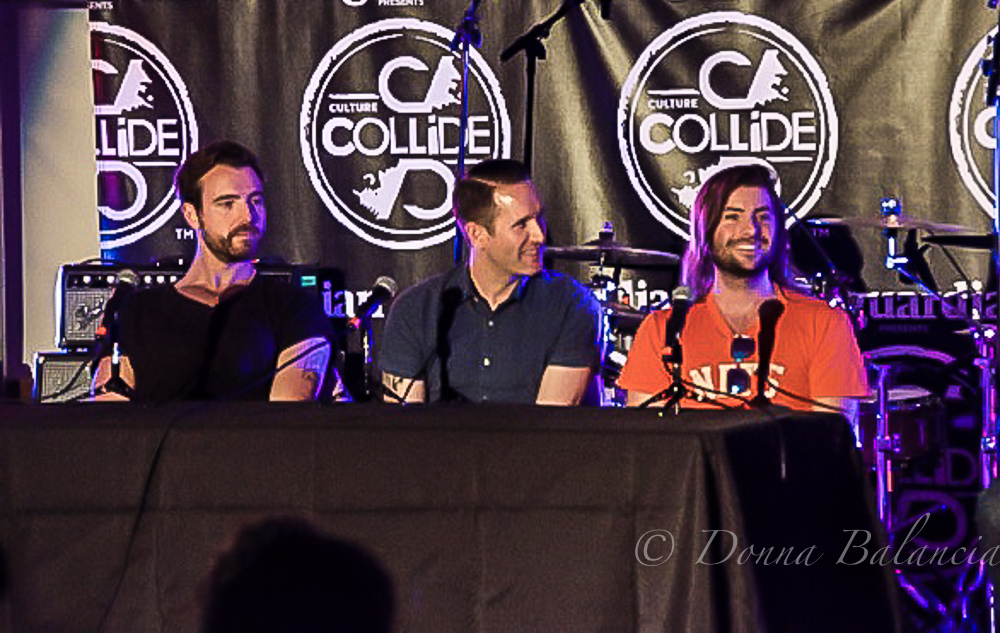 Rockers Talk Audience Engagement During Panel
By DONNA BALANCIA – New collaborations, keeping supporters engaged, and performing as much as possible are crucial to the success of young bands today, a panel of rockers advised during Culture Collide 2015 in Echo Park.
Jesse Nolan of Caught A Ghost, Tim Wheeler of Ash, and Rob Schwartzman of Rooney, told an audience of musicians and music fans that up-and-comers need to think of new ways to keep it rolling.
"Bands are getting into co-writing with popular artists," said Schwartzman. "When you write with other people it can activate a different side of your ability as an artist."
Schwartzman said collaborating with well-konwn musicians helps the band on the rise get the added benefit — and attention — of the popular artist's fan base.
"As businesses have gotten tighter the way you make money is different," Schwartzman said. "The traditional channels of revenue have changed.  I don't know how magazines work but they still have to get readers."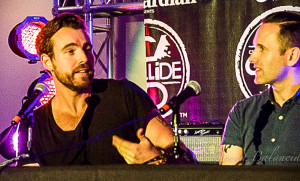 Nolan said keeping the fans in your camp is critically important as the taste of the typical fan change change with the snap of a finger.
"As people have more options and more choices, you have to hustle," Nolan said. "You will find fans and you will lose them six months later.  you have to generate a way to interest the audience."
As for whether guitar bands are dying off as electronic music becomes more popular, Nolan said: "Things wax and wane with what's happening culturally. Electronic music is so easy to produce."
Ultimately, Wheeler said, keeping the experience alive is what counts to the bands and to the fans.
"I think people value the music," he said. "With music you can give a live show.  People are still willing to pay to go to an event."
The Culture Collide Festival, in the cozy enclave of Echo Park, was hampered by hot weather, but nonetheless presented cool up-and-comers as well as veteran bands, as well as a trade show.
In addition to Ash and Caught a Ghost, Making our "Bands To Watch" list are European indie ensemble, Balthazar, and local LA-area group Maudlin Strangers who present a cool, sound with talented musicians and a strong front man.  Props to the bands for playing in 100-degree weather.
For more information see the Culture Collide website.