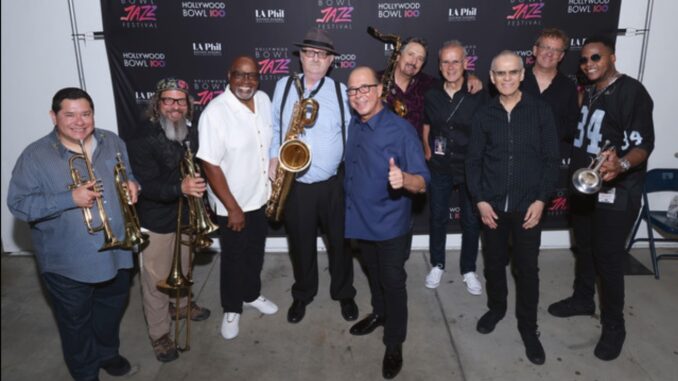 By DAN MACINTOSH
WEST HOLLYWOOD, CA – The two-day Hollywood Bowl Jazz Festival finished on a beautiful Sunday afternoon/evening, with a funky set from Oakland's Tower of Power.
This is the first Bowl jazz festival since pre-pandemic, and for yours truly, it was the first time in a long time to experience one. The last time I took in a jazz event of this nature, at this venue, it was still called Playboy Jazz Festival and the host was Bill Cosby. Oh, but the times have changed; hopefully, for the better.
Although current Tower of Power vocalist Mike Jerel's constant cheerleading rubbed a few longtime fans the wrong way, he's nevertheless a fine singer that had old school soul fans singing along with hits like "Don't Change Horses (in the Middle of a Stream)." Then again, those famous ToP horn players are this large act's primary selling point, and the veteran act, which has been at it since 1968, brought plenty of wonderful funk to these fans and sent most home happy.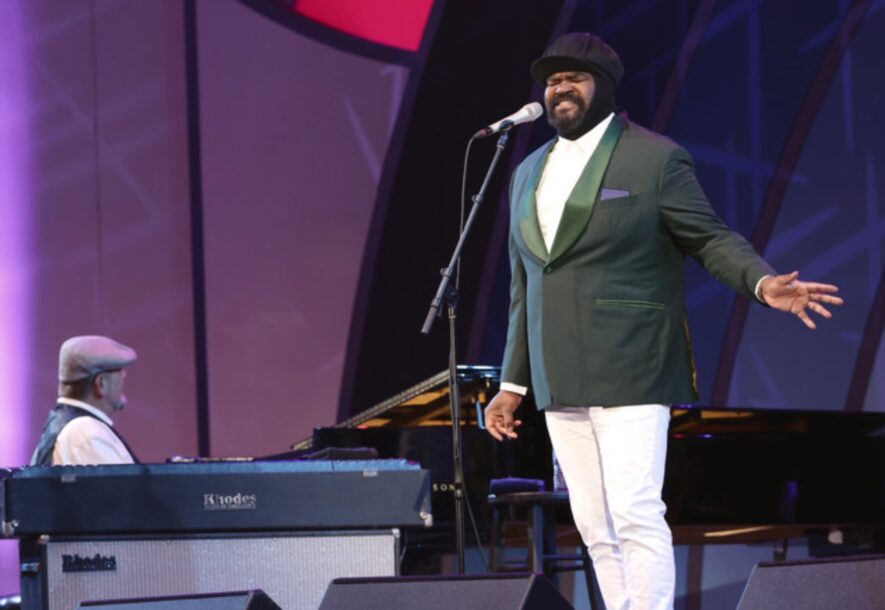 In contrast, jazz vocalist Gregory Porter was much smoother and quieter, but no less soulful. Dressed in a green suit jacket, Porter measured out sung words carefully, making sure every line was easily comprehended. While singing his songs in a sometimes R&B tone, Porter's band – which included both a jazz saxophonist and jazz trumpeter – was decidedly a jazz combo. Everything he sang had the sound and feel of an important statement, with none of these more powerful than the metaphorically spiritual "Take Me to the Alley."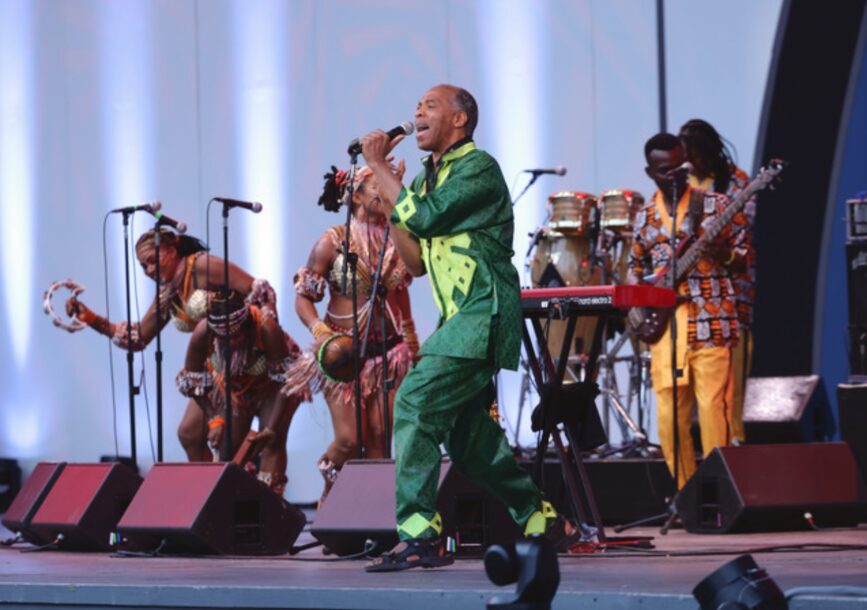 Porter was preceded by Christian Scott aTunde Adjuah, a jazz trumpeter who also incorporated African instruments (including some he made himself) into an inviting, powerful set of instrumentals. Speaking of African music, Nigerian singer/saxophonist Femi Kuti and The Positive Force was the first act of the day to get nearly everybody up on their feet.
With a strong brass section and three energetic dancers/vocalists, Kuti (who is the son of the famous Fela Kuti) performed a set of protest music that sometimes felt at times like a more exotic James Brown show.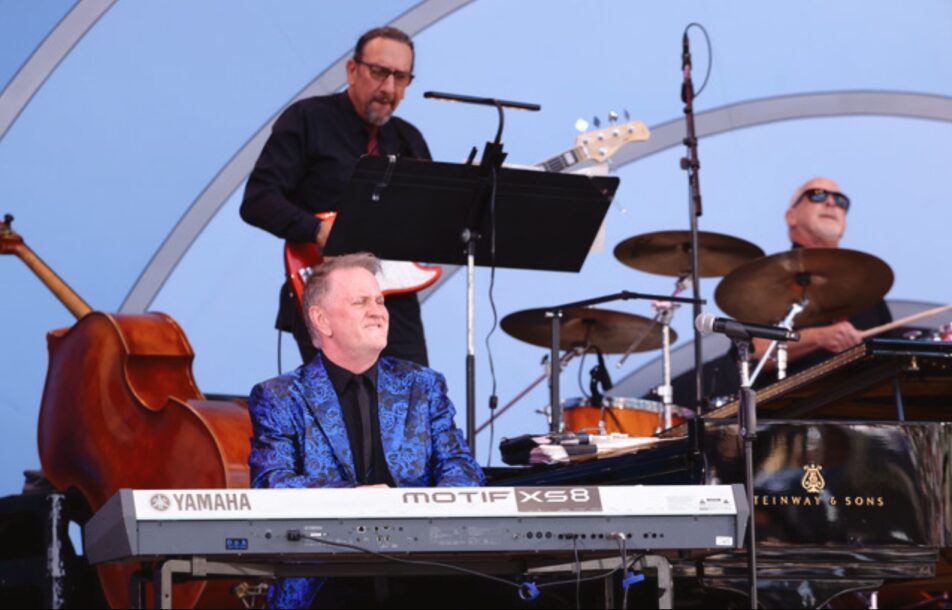 The day's other highlight was Gordon Goodwin's Phat Band. With a selection of songs that included Gershwin favorites and a movie soundtrack instrumental, this 'all dressed in black' act proved that it is very possible to create lively, fun big band music.
Some of the early acts didn't come off quite as well as the latter ones. Vocalist Carmen Lundy, although blessed with a low and expressive singing voice, struggled to connect with the audience. Her songs were just too experimental for their own good. The same can be said of Terri Lyne Carrington and Social Science. She once led MC Arsenio Hall's late night show band, but her songs of social commentary felt more preachy than inviting. Keyboardist Lao Tizer is an extremely talented keyboardist, but it's too bad he only applies these skills to predictable smooth jazz.
While it's true that nearly everyone has a different definition for what jazz music is, this festival nevertheless included enough variety to please most everyone. One of Tower of Power's best songs is called "What is Hip?," and this festival clearly kept all the hip people happy at the Hollywood Bowl.