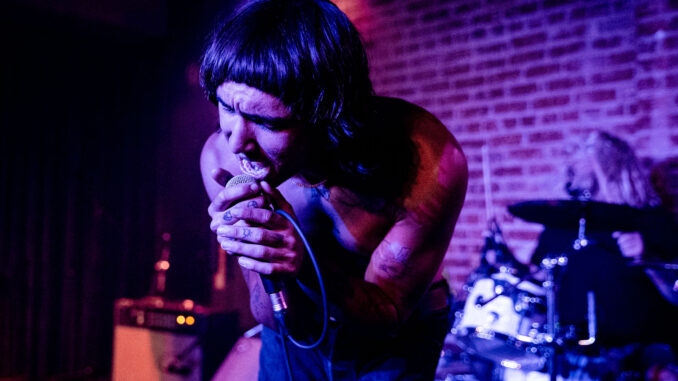 Photos + Words by LUIS MORENO
LOS ANGELES – Sitting on my couch the other night I was in the mood for some new music, from new bands.  So, I drove up to The Venice West Club, of course I took my cameras and open ears.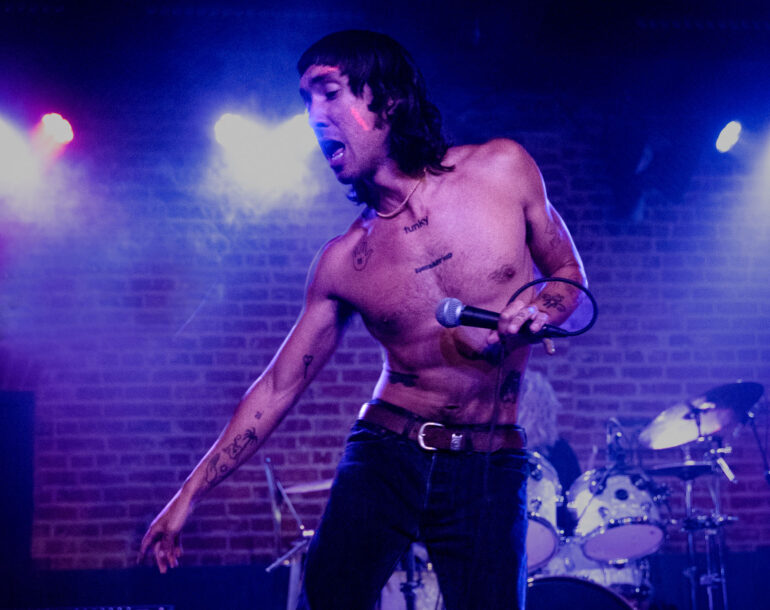 I walked in and found a very intimate crowd. As I waited for the first band Trey Christie, a group of females walked in and sat next to me at the bar. One of the 3 girls was quite loud and wearing a Trey Christie shirt, so I hoped Trey's band would match their energy level.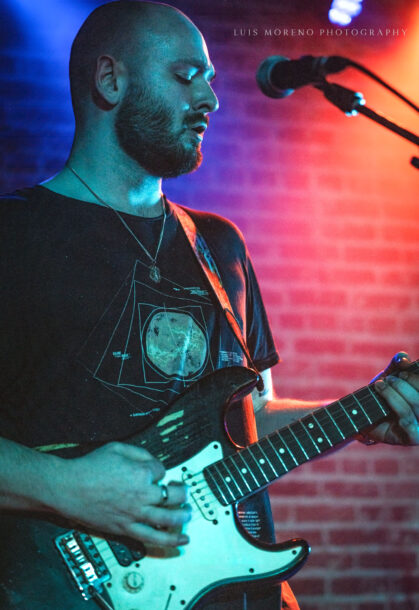 Trey Christie, originally from the East Coast took to the stage with a drive to match the love and dynamism of fans dancing in front of the stage.  The monk of funk and smoove flow brought his intoxicating sound to the walls of Venice West with light and fun to a grooving crowd tonight.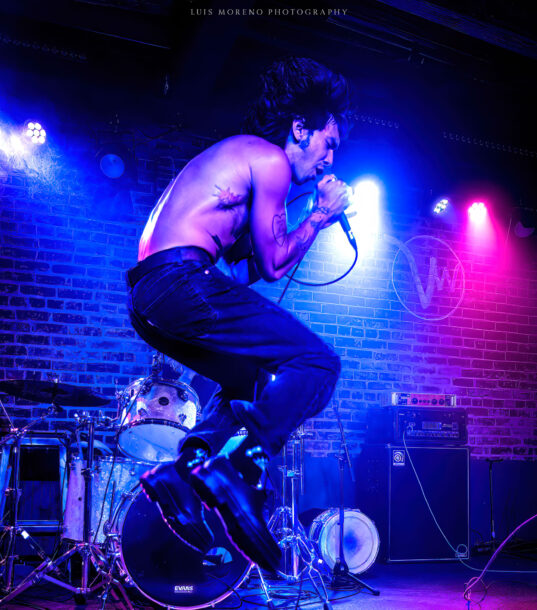 My favorite song that he amplified over the speakers was from the release of his new video "Sugar". The great gift this young man has is his gift of dance steps to slowing the groove down with songs like "Mood Swings".  His mood swings are only matched by the different hair colors apparent in his videos.  From one of his earlier songs in 2014 "Kaleidoscope" to "Intoxicating" in 2021, you can witness and hear the growth, not just in hair style but in the beauty of his, sound. 
Trey Christie is worth the chase and aural sunlight that will melt in your ears.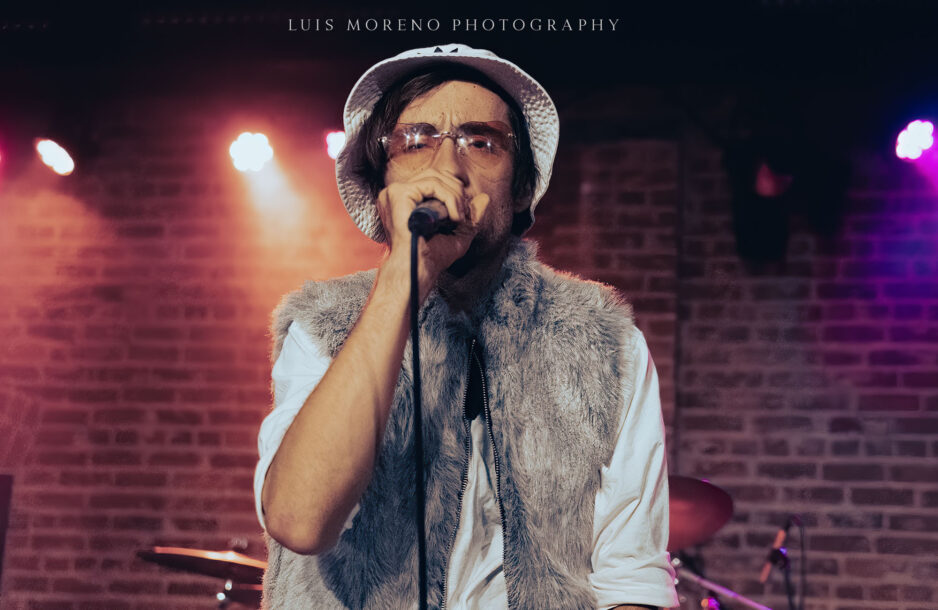 The next band to grace the Venice West was Velzy.  To be honest when I first heard and read the name, the first image that popped in my mind was Velzyland. Or V-Land for which its known in the surfing world is in Hawaii.  But this Velzy, is a lot closer to home. He's originally from Orange County which is only 17 miles south.  This time Velzy, brought out more of the Alt-rock vibe, by mixing it in with some dance-floor beats.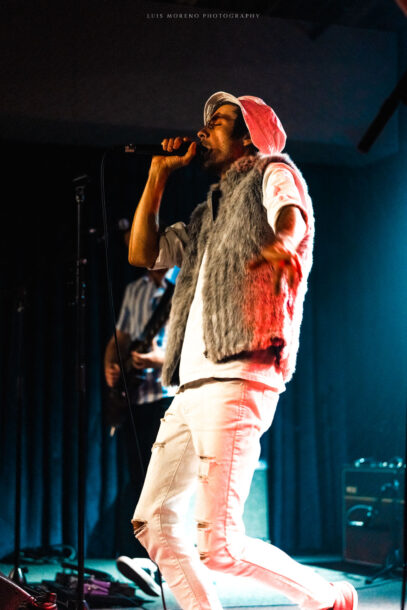 But of course, true to the OC, Velzy had a surf-punk energy. Attired in a grey faux fur vest and all white threads from his Gilligan bucket hat, to the torn white skinny jeans he had a very relaxed glow.  That glow really shined on his strain "Strawberry Cough" which is of course about the cannabis plant. "100 Diamonds" which turned out to be my favorite from his set of the evening was a pleasure in mood shift.  The mood would then shift to something a little lighter with "Record Store".  But I do believe his latest video release of "Roses are Black" is Velzy's best gem.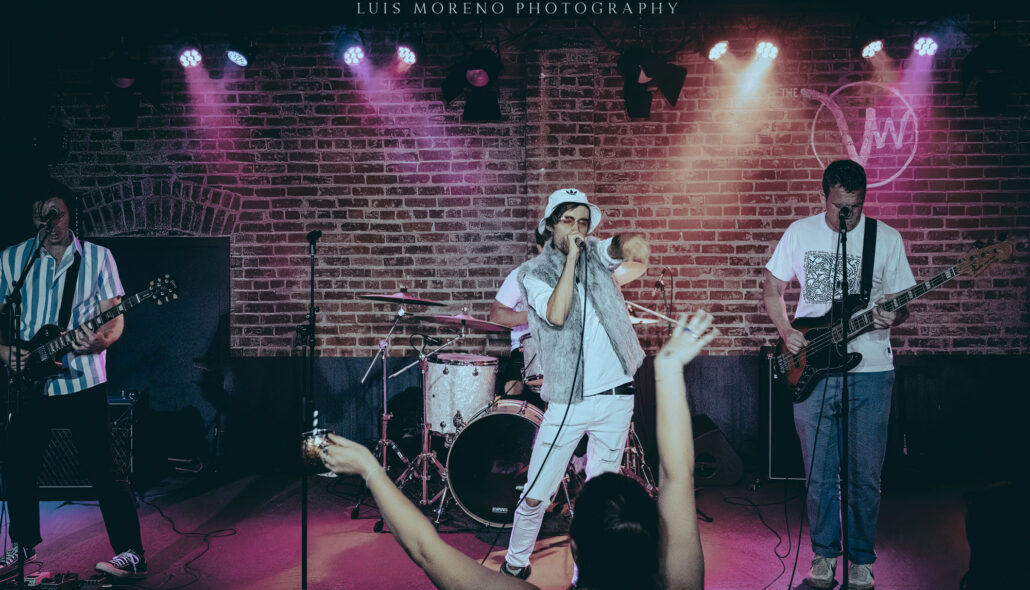 The warm and friendly assembly of music lovers in Venice West were treated to two innovative and distinct bands that night.  I was looking for some new and exciting bands and, on my quest, it turned out to be one lucky night with 2 bands.