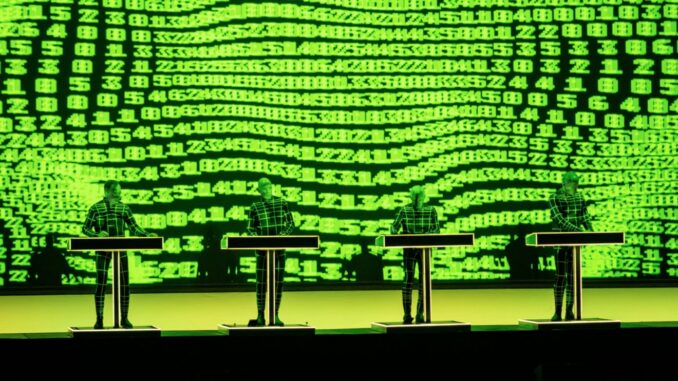 Review by DAN MACINTOSH
Photos by STEVE ROSE
LOS ANGELES, CA – There is a distinct element of kitsch in any Kraftwerk concert. But that's also a part of the fun in seeing this German quartet live. 
Considered to be – and rightfully so – electronic music pioneers, many of the group's song subjects now come off – to contemporary listeners — as quaintly nostalgic. Home computers and pocket calculators, once seen as cutting edge and revolutionary innovations, are now as common as pretty much any other home appliance. And to some degree, Kraftwerk's show at The Shrine Auditorium was a history of electronics lesson, as much as it was a pioneering electronic music showcase.
It's safe to say that any synth-pop act you love was either influenced by Kraftwerk or inspired by others smitten with the band. Before New Wave music controlled KROQ's airwaves in the '80s, these nerdy musical scientists were inventing keyboard music that had never been heard before. Although not a sellout, Kraftwerk drew an enthusiastic bunch of fans to its career overview concert at The Shrine.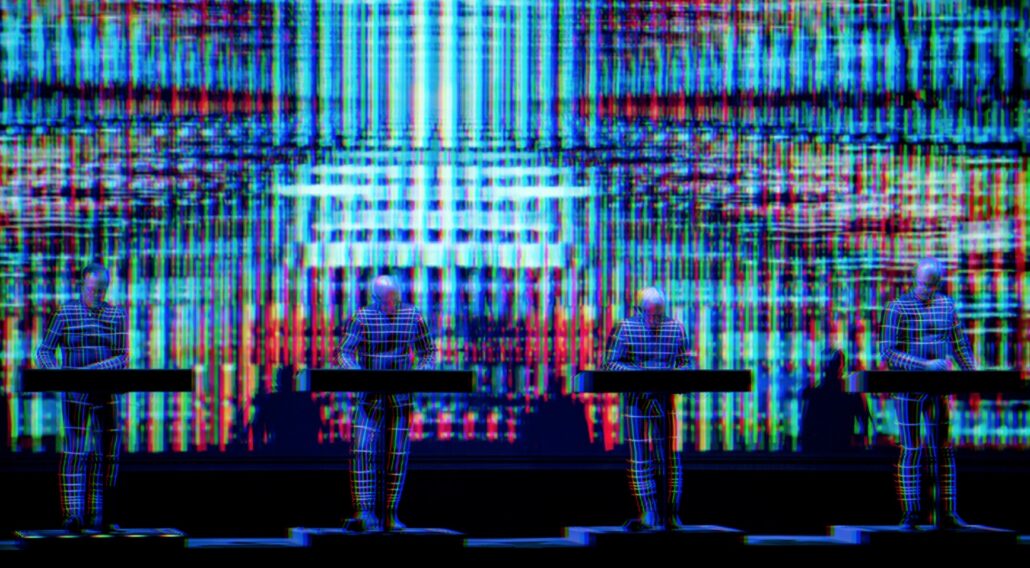 This was also a 3-D presentation, so the audience looked like a '50s movie house watching an early 3-D horror film. This added dimension is necessary because the four members of Kraftwerk are the most un-physical foursome in all of rock. They just stand at their keyboards and play and sing. The group reached all the way back to the '70s, with favorites like "Autobahn," which was accompanied by an animated video of a Volkswagen traversing that European superhighway. The 3-D effects were fun, but they weren't the kind where you felt like something was coming out from the screen and grabbing you. Instead, they were more akin to greatly enhanced visuals.
Many of the show's visuals particularly highlighted the kitsch-ness of the presentation. For instance, while performing "The Model," vintage black and white model footage screened, and then when doing "Tour De France," more black and white historic visuals were presented. Some of the lyrics sung were German, other were in English, but all were vocalized with an undeniable German accent.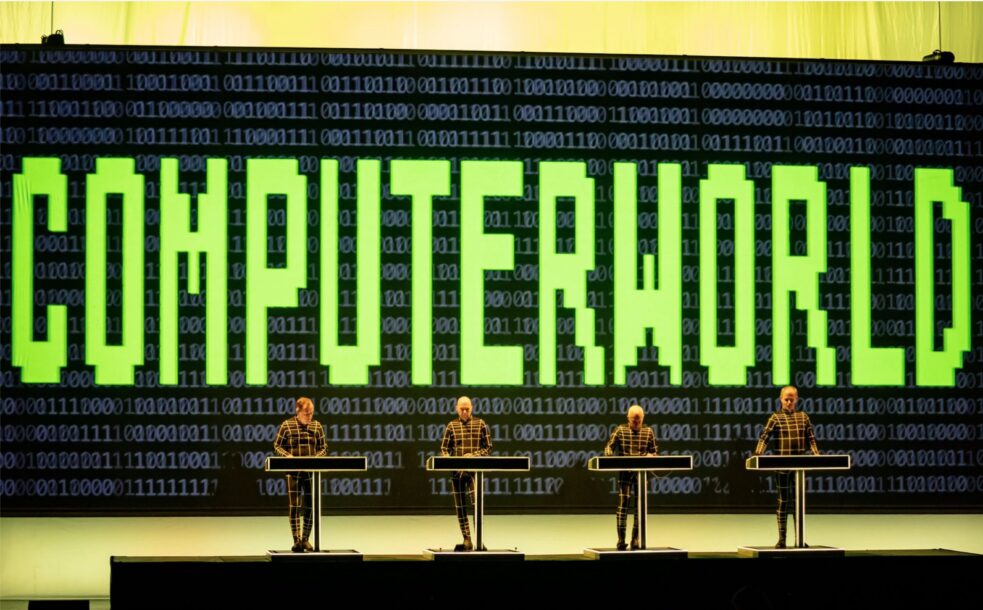 For an encore of "The Robots," the players were replaced by creepy animatronic robots placed upon a riser like musical mannequins. These were just as un-flexible as the actual players, though. It was a fitting commentary on the act's overall philosophy, however, as the group's futuristic sound foreshadowed the arrival of AI decades ago.
Even all these years later, Kraftwerk is still unique. The music, which once seemed so modern, now sounds comforting and familiar. That new frontier is now the slightly old frontier. Nevertheless, it was history lesson that didn't at all feel like being in school.