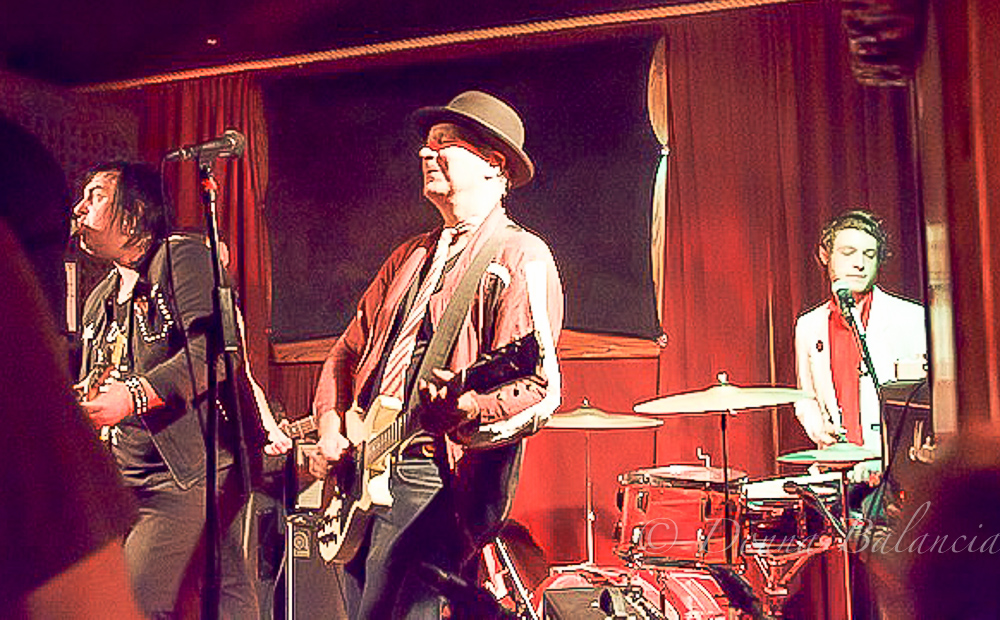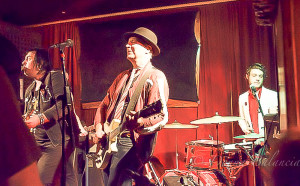 By DONNA BALANCIA – When Walter Lure comes to Los Angeles, seems the whole town turns out.
Those who remember Walter's role in The Heartbreakers as well as those who have a more recent appreciation of him and The Waldos, squeezed into the Redwood Bar in Downtown LA to catch a glimpse of the legendary Lure do his thing.
Johnny Witmer of The Crazy Squeeze, Dirty Eyes' drummer John Tyree and Dino Everett of The Streetwalkin' Cheetahs supported Lure, who ran down a list of new and old favorites.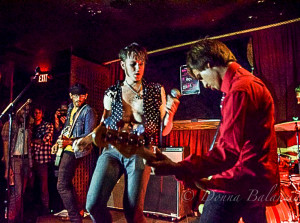 It was a good mix of people, blending New York attitude with SoCal cool. A few other friends came along for the wild ride Saturday night, including Clem Burke of Blondie, and Carlsbad's own Chip Kinman of The Dils.
It's a good thing the tables are fixed to the floor and the tumbling mic stands didn't nail anyone, because it was one of the wildest crowds the Redwood has seen.
"I remember Walter from the old days, from Max's Kansas City in New York," said Vince, front man for the Smart Pills, a punk band from the '70s.  "We had a chance to catch up, it was very cool."
Dirty Eyes kicked off the night with its special brand of wild rock n roll, followed up by Chula Vista's The Zeros, who have been together about 40 years.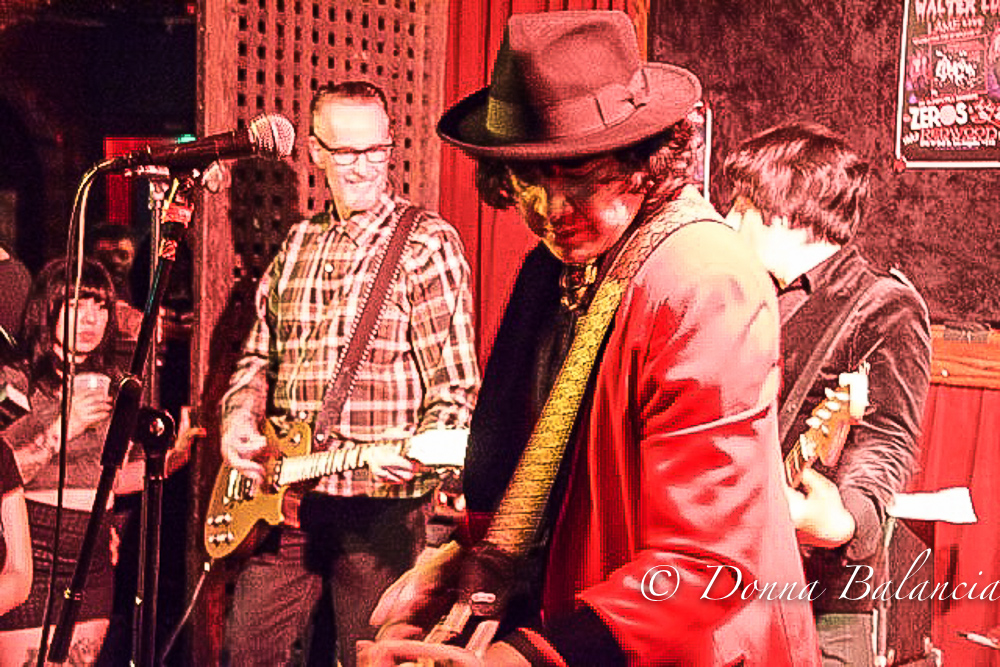 [Best_Wordpress_Gallery id="23″ gal_title="Walter Lure Zeros Dirty Eyes"]