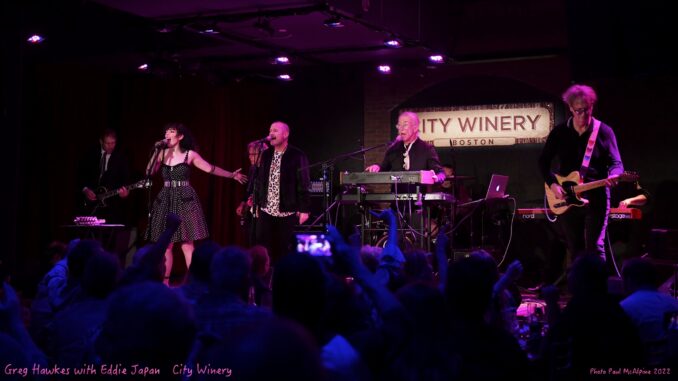 Photos and Review by PAUL McALPINE
BOSTON – Greg Hawkes with Eddie Japan took flight at Boston's City Winery the other night, where the former keyboardist for The Cars and his popular Boston-based backing band revved up an enthusiastic crowd.
Of course, the audience was comprised of a good amount of fans of Hawkes' band, The Cars, and were clearly energized by locals Eddie Japan, who performed well-known as well as new tracks. It's undeniable that The Cars left an immeasurable impact on pop music, and to a great degree that's because of Hawkes and his futuristic keyboard innovation.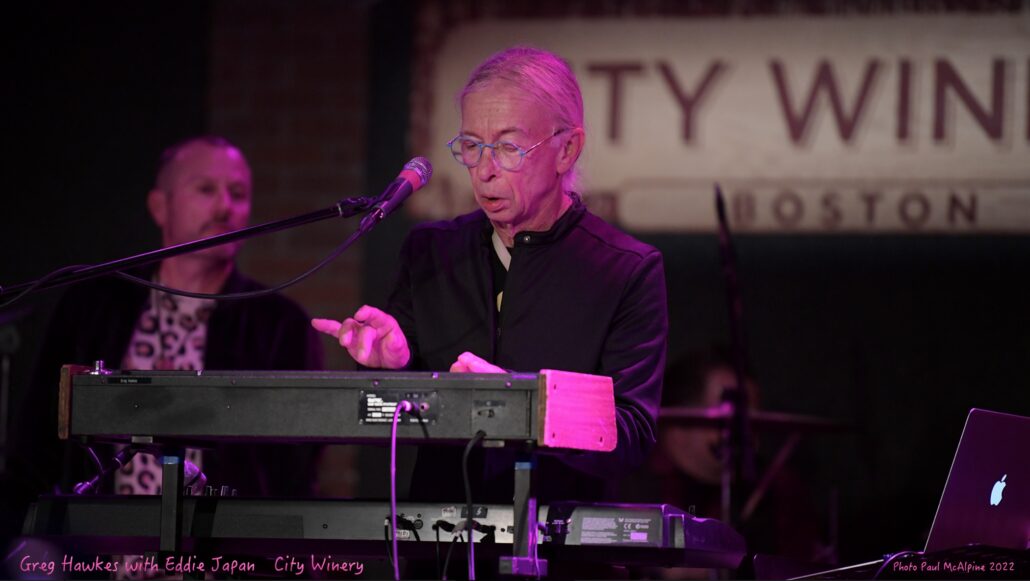 While The Cars had their heyday in the late 1970s, Hawkes has certainly kept up with the trends. He's made the rounds the last few years, playing with various pals in the Rock 'N' Roll scene, including several stints with Martha Davis and The Motels, here and on the West Coast, where he has been known to even pick up a ukulele with aplomb.
The performance at Boston's City Winery only proves to reinforce the importance of Hawkes' contribution to music. He may sport long white hair these days, but his riveting, high-energy musicianship recreates the synth sound that took the post-punk/new wave days by storm. His musicianship ushered in a new era in the U.S.
Eddie Japan has been a consistent and upbeat sound backing Hawkes and delving into their own space. While the beloved Bostonians have earned their stripes over the years, sharing the stage with pillars of pop like The Fixx and Midge Ure, they keep a humble working-band attitude and obviously play for the joy of the gig. Greg Hawkes with  Eddie Japan take their show beyond the path well-traveled. While there are plenty of good memories to be had, these musicians keep their eyes firmly on the future.
Greg Hawkes and Eddie Japan – Video by Greg Jenne: