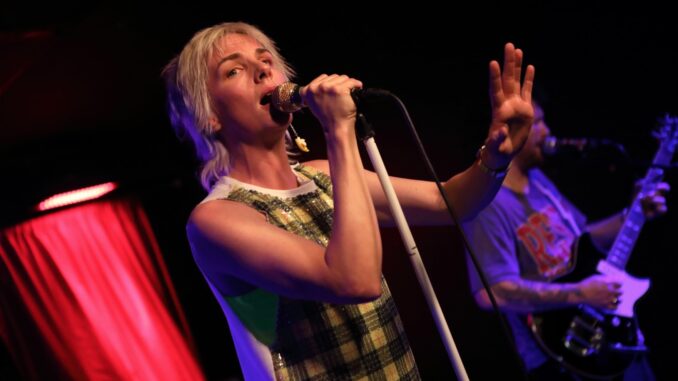 Photos and Review by NOTES FROM VIVACE
LOS ANGELES – The last weekend of May was highlighted by two wonderful events at vastly different ends of Los Angeles County.
First up was a Friday night at Oracle Tavern, which is just outside of DTLA. The month of May is Asian American and Pacific Islander Heritage month. In Los Angeles, a series of music nights are always held during the month at various venues. The annual event that I always circle is the night that Jett Kwong hosts. This year, her event was held at the Oracle Tavern and was a multimedia night featuring three short-films and a set by her.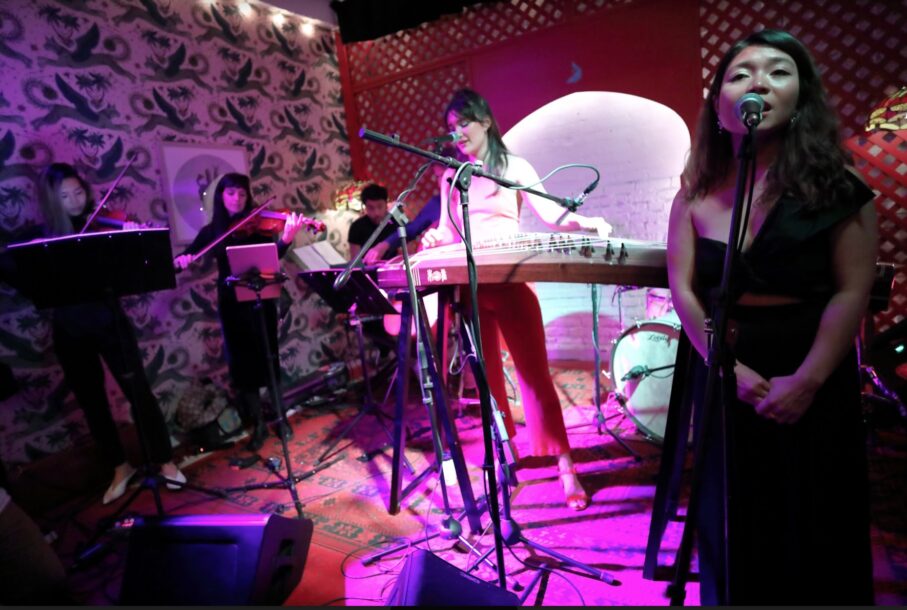 The three short films included the day-in-the-life type genre called "Elvis of Laos" by Voradeth Ditthavong, the drama-horror film "The Visit" by Roxy Shih, and Jett Kwong's own grandma focused short-film "The Boss" (which I saw a short clip of in the 2019 version of this event).
The night ended with Jett Kwong playing a set with a backing band. Her sets are highlighted by her talent on the guzheng. The guzheng is a Chinese stringed instrument that is played parallel to the ground and has 21 to 26 strings. The night featured the release of her latest song "Jasmine." It's a song that reminds one of the sweeping pop hits of the 1980s such as Sade's "The Sweetest Taboo" or Phil Collin's "Take Me Home."
All the way down in Long Beach, the place to be on Sunday night was DiPiazza's. The night was presented by Happy Sundays Music Festival. The annual music festival will be held on August 28th, but unlike previous years, the festival organizers are holding a series of pre-events. The other events will be held on June 26th at Bamboo Club, July 24th at Alex's Bar, and July 29th at the Bamboo Club. All the events are being held on a Sunday except for that outliner on July 29th.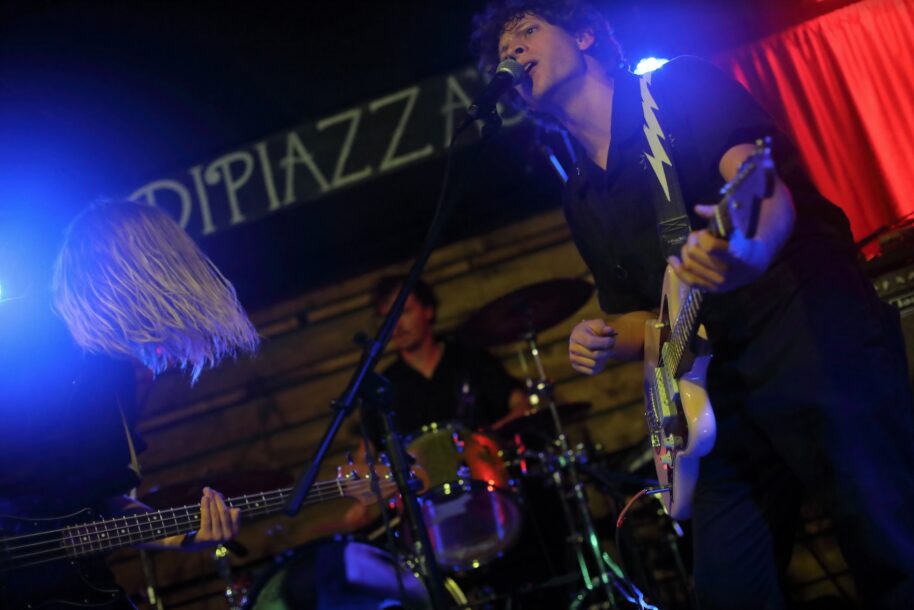 At DiPiazza's, the night included three performances: Julia, Ughh, and Broken Baby. Julia, Julia is Julia Kugel Montoya's (of The Coathangers) solo project. The set ranged from singer-songwriter lullabies to punk rock jams. Ughh brought the non-stop energy that included some (careful) head-butting by the band. Closing it out was Broken Baby that put on a dynamic performance that had the crowd enthusiastically joining lead singer Amber Bollinger as she closed out the set among us all. When August 28th arrives, attendees to the festival will get to enjoy music across 10 venues.