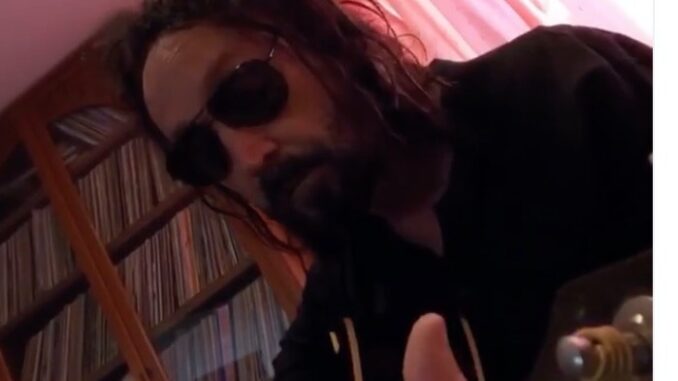 By JOHN DALY
Mike Campbell gave some words of encouragement to fans and the public on Saturday morning, accompanied by a little song he wrote about breakfast.
Campbell was released from the hospital for a health procedure, which resulted in postponement of most of the tour dates for his band, The Dirty Knobs, as well as the release date for the new album Wreckless Abandon. The album was originally set for a March 14 drop and was moved to September.
Read about The Dirty Knobs and Mike Campbell here.
Campbell, the powerhouse musician, known for his work with Tom Petty and The Heartbreakers gave some positive words.
"Good morning I just wanted to say hi to everybody," he said in an Instagram post. "I'm feeling great and I can't wait to get back out on the road for the makeup dates."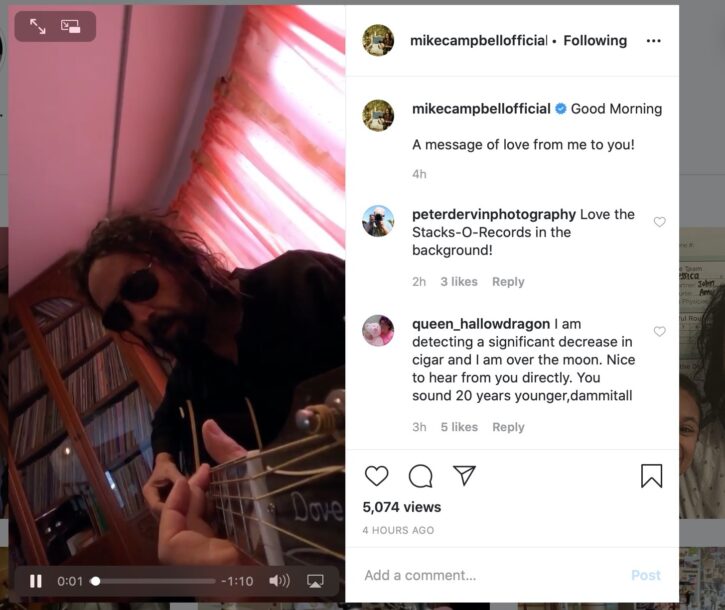 The Dirty Knobs' postponement of all but a few tour dates and the record release of Wreckless Abandon was good timing as Campbell's hospitalization coincided with the national emergency over Coronavirus.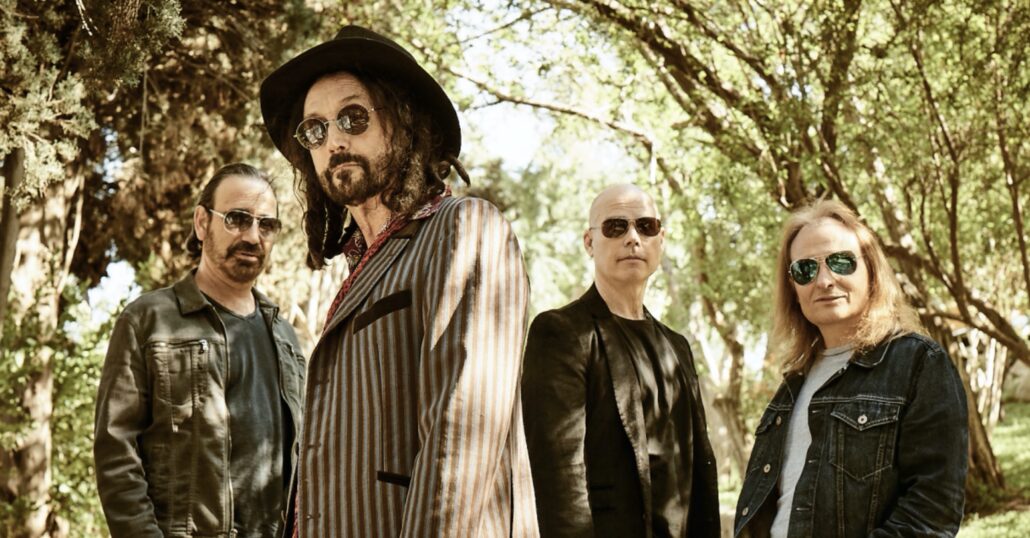 "Things have a way of working out for the best," Campbell said. "So until then, be sure to wash your hands, don't touch your face and remember, this too, shall pass."
Not only did Campbell give positive words of encouragement, he even sang a little song he wrote on the guitar:
Just a little coffee and a little milk will go down as smooth as silk
Just a little sausage and little eggs
That will fill
A hollow leg.
For more information on The Dirty Knobs tour and the record release go to The Dirty Knobs website. 
Dirty Knobs Tour Dates: 
September 9 – The Orpheum, Tampa
11+12 – High Dive, Gainesville
14 – Brooklyn Bowl, Nashville
17 – World Café Live, Philadelphia
22 – Birchmere Music Hall, Alexandria
24 – Brooklyn Bowl, Brooklyn
26 – Tupelo Music Hall, Derry
27 – The Ridgefield Playhouse, Ridgefield
30 – Brighton Music Hall, Allston ⠀⠀⠀⠀⠀⠀⠀⠀⠀⠀⠀⠀ ⠀⠀⠀⠀⠀⠀⠀⠀⠀⠀⠀⠀ ⠀⠀⠀⠀⠀⠀⠀⠀⠀⠀⠀⠀
OCTOBER:
1 – Brighton Music Hall, Allston
4+5 – Hi-Fi, Indianapolis
7 – Fine Line Music Hall, Minneapolis
9 – Park West, Chicago
21+22 – The Independent, San Francisco
25+26– Troubadour, Los Angeles
29 – Fox Theatre, Boulder
30 – Bluebird Theater, Denver ⠀⠀⠀⠀⠀⠀⠀⠀⠀⠀⠀⠀ ⠀⠀⠀⠀⠀⠀⠀⠀⠀⠀⠀⠀ ⠀⠀⠀⠀⠀⠀⠀⠀⠀⠀⠀⠀
NOVEMBER:
1 – Blue Light, Dallas
2+4– Antone's, Austin
6 – Warehouse Live Studio, Houston
7 – One Eyed Jacks, New Orleans