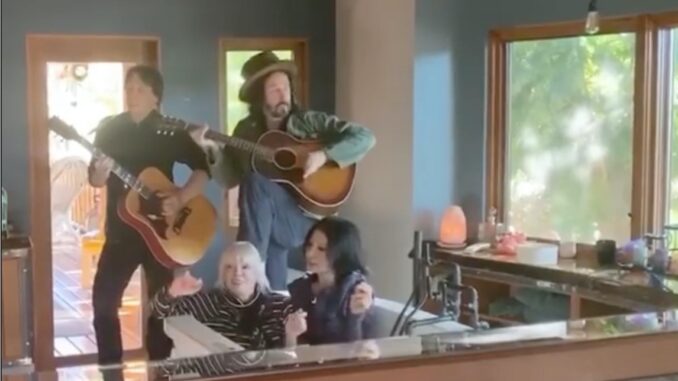 By JOHN DALY
Mike Campbell and his crew got together to give an acoustic rendition of the holiday favorite "Run Run Rudolph," on social media.
Campbell with Marilyn Martin, Sharon Celani and John McFee have quite a catalogue of impromptu social media performances — highlighted with great harmonies — under their collective belts.
The lively "Run Run Rudolph" was originally recorded by Chuck Berry and released in 1958.
Campbell's group gave the classic holiday tune a twangy blues twist. Read more about Mike Campbell here.
Check out Mike Campbell and 'Run Run Rudolph'