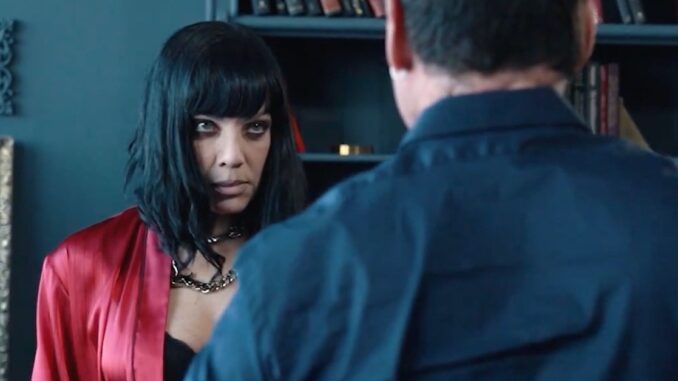 By DONNA BALANCIA
There comes a time when one must summon inner strength to break free of an oppressor. It requires courage. It requires a strong core. And sometimes it even requires a pair of boxing gloves, as worn by Canadian alt-punk musician Bif Naked in the video for her new track, "Jim."
Of course, unsanctioned violence is never advised. But the ancient sport of boxing, used to settle scores since the days of Egypt, has not been declared off-limits in today's world. Thank goodness. Because comparing herself to a prize fighter in this latest work is yet another interesting and creative approach taken by Naked, the beloved musician and rough and tumble beauty.
"Jim" is the first release from Naked's upcoming album Champion, expected this summer. "Jim" is a tale of realization, admission and finally vengeance. After all, what does one really want to do when it's discovered that a person you loved or admired has been lying all along?  Well the "gentlemanly" thing of course, which is to give 'em the ol' 1-2 punch — with the gloves on.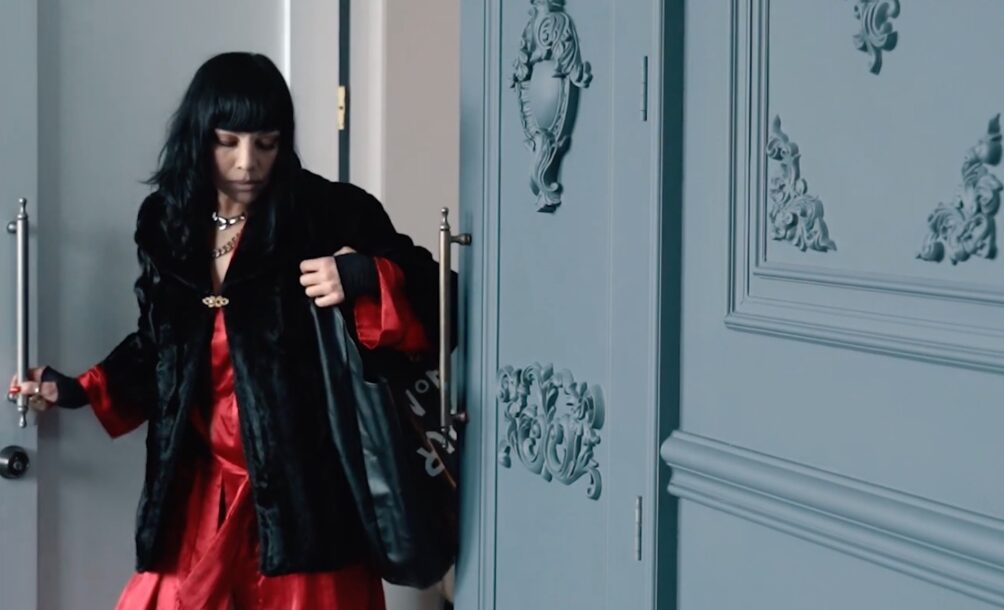 There have been plenty of songs about revenge but "Jim" takes a new approach. It's obvious this cheater gets what's coming to him. But it's the cold yet colorful way that revenge is served here that makes the video so ultimately satisfying.
The video is cleverly filmed with much of the action happening in reverse, an interesting storytelling scheme that takes the viewer through the steps that led up to the pugilistic display.
Naked looks good in her semi-nude boxing attire, with a robe that is styled in the fashion of a fighter. Her crushing high-heeled scarlet boots also help convey the fury that a woman can unleash when given the opportunity to be in the same "ring" as an untrustworthy opponent.
While Bif Naked may not be a "household name" in America, she is greatly respected in musician circles in the U.S. and has an extremely devoted fan following throughout Canada.
To her credit, Naked continually looks for the most creative form of expression.
In early March, Naked got satisfaction from doing her "Songs and Stories" series of shows, which enable her to communicate to her followers in a challenging way. It's apparent she likes to keep things edgy.
"The Songs and Stories' shows are so special to me, because they force us into a place of intimacy and vulnerability," she wrote on social media. "Snake, as you see, loves to rehearse. And, I love to improvise like a True Gemini Grrl, and am basically addicted to the sheer terror of the unpredictability of these special evenings."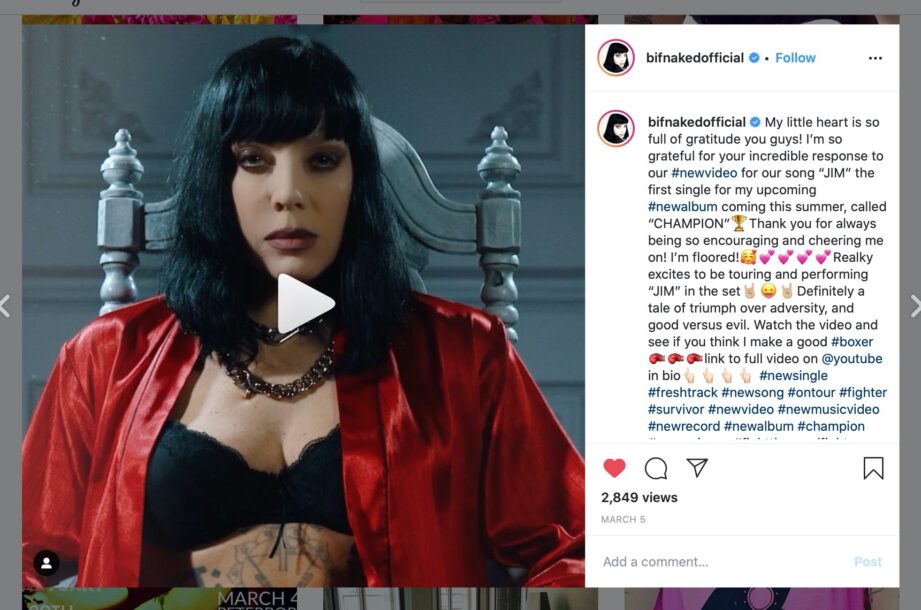 An animal rights advocate, Naked works to make sure her following and others keep animal welfare top of mind. She is also a cancer survivor and has had complicated health issues and devotes time to women's health and advocacy roles.
Naked has a straightforward appreciation for the diverse range of people she meets.
"I believe in the goodness of people," Naked said. "I am grateful for each person I have ever met, from the guru in the street, to the dude in the mosh pit, to the patients I meet in the cancer wards. Everyone is my teacher."
Music Credits:
Bif Naked – "Jim"
Produced and Engineered by Doug Fury Inc.
Video Directed by Doug Fury
Written by Bif Naked, Doug Fury, Steve Snake Allen
Executive Producer:Peter Karroll.
Management: Peter Karroll for Her Royal Majesty's Records