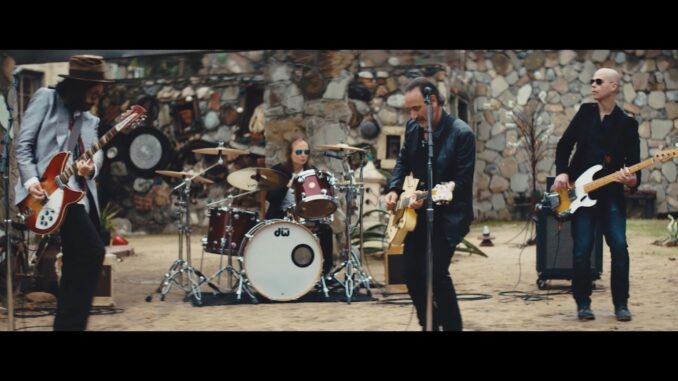 The Dirty Knobs Go On Tour
By DONNA BALANCIA
Mike Campbell and The Dirty Knobs have released the single and the video for the title track "Wreckless Abandon" from the band's debut album, which drops March 20.
The video for The Dirty Knobs' original single features the band in a muted, but colorful setting on the grounds of the Zorthian Ranch in Altadena.
Read more about The Dirty Knobs here.
The upbeat song has all the hallmarks of a Campbell-penned tune, Campbell was the driving force of Tom Petty and the Heartbreakers. "Wreckless Abandon" starts out with a cool sitar sound that quickly builds to brisk pace and conjures up a sense of driving freedom.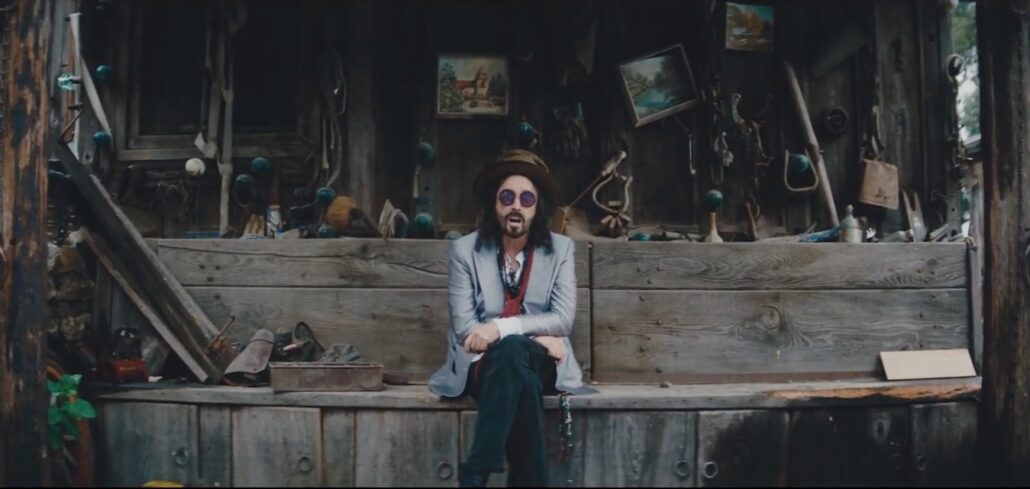 The new album takes Campbell's former "side project" to a new level and the new album is highly anticipated.
The Dirty Knobs are a favorite to many, with their own special fans who have come to know the live performances as humorous, giving a great vibe of being one big family.
The video for "Wreckless Abandon" is directed by Ryan Daniel Browne and produced by Jackii Chun. It was shot at the Zorthian Ranch in Altadena, California.
The Dirty Knobs will hit the road with an April 7 stop at The Independent in San Francisco and an April 10 show at The Troubadour in LA.
Production Manager: Tina Carbone
Location Manager: Marlon Savinelli
Assistant Director: Andrew Lush
Director of Photography: Jeff Powers
1st AC: Darrell Brett
2nd AC / DIT: Grayson Shapiro
Gaffer: Mike Formanski
Grip: John Chigas
Production Assistant #1: Marlon Savinelli
Production Assistant #2: Matan Hatsav
Stylist: Maryelle DeVitto
Location: Zorthian Ranch, Altadena, CA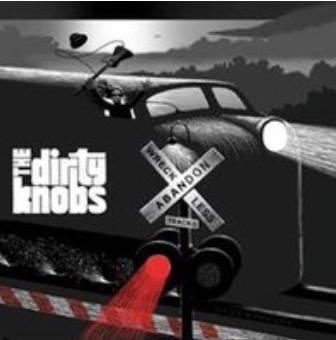 WRECKLESS ABANDON TRACK LISTING
1. Wreckless Abandon
2. Pistol Packin' Mama
3. Sugar
4. Southern Boy
5. I Still Love You
6. Irish Girl
7. Fuck That Guy
8. Don't Knock The Boogie
9. Don't Wait
10. Anna Lee
11. Aw Honey
12. Loaded Gun
13. Don't Knock the Boogie
MIKE CAMPBELL AND THE DIRTY KNOBS LIVE
January 24-25—Santa Barbara, CA—SOhO [SOLD OUT]
March 10—Minneapolis, MN—Fine Line Music Hall
March 11—Chicago, IL—Park West
March 13—Indianapolis, IN—The Hi Fi
March 15—Nashville, TN—Brooklyn Bowl (Opening Weekend)
March 17—Alexandria, VA—Birchmere
March 18—Philadelphia, PA—World Café Live
March 20—Ridgefield CT—Ridgefield Playhouse
March 21—Derry, NH—Tupelo Music Hall
March 23—Boston, MA—Brighton Music Hall
March 26—Brooklyn, NY—Brooklyn Bowl
April 7—San Francisco, CA—The Independent
April 10—Los Angeles, CA—The Troubadour
April 14—Boulder, CO—Fox Theatre
April 15—Denver, CO—Bluebird Theatre
April 17—Dallas, TX—Blue Light
April 18—Austin, TX—Antone's
April 21—Houston, TX—Warehouse Live
April 24—New Orleans, LA—One Eyed Jacks
April 26—Gainesville, FL—High Dive
April 28—Tampa, FL—The Orpheum