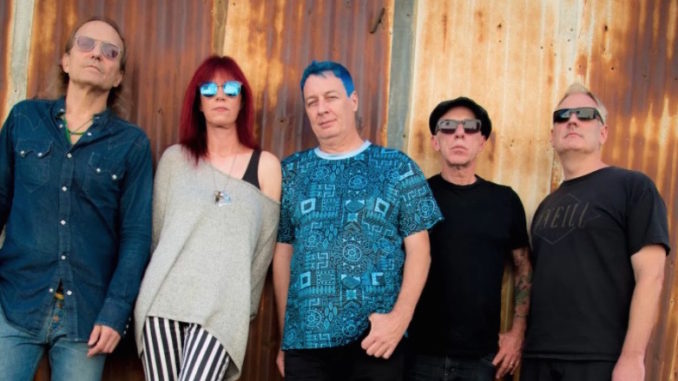 Carol Burnett's Daughter Takes up Sister Carrie's Cause
By DONNA BALANCIA
What happens to a band after the lead singer dies? This year, that question has come up a lot.
When Carrie Hamilton died of cancer in 2002, it had a devastating impact on her mother, Carol Burnett, and her family and friends. And it dashed hopes that her band Gilt Lily, would ever play again.
So in honor of Hamilton — and in time for what would have been her 54th birthday — Gilt Lily is back together. But this time, sister Jody Hamilton fronts this excellent punk band.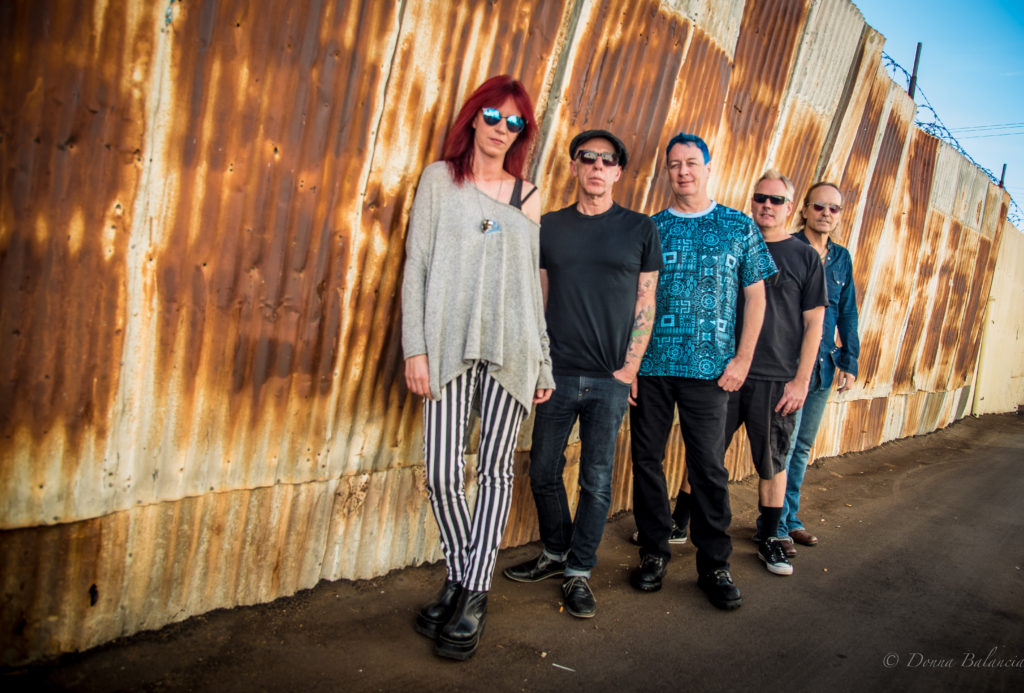 Gilt Lily Performs with Jody Hamilton Dec. 5
Gilt Lily with Jody Hamilton will be playing a multi-band benefit night at Molly Malone's on Dec. 5 for the Carrie Hamilton Foundation. The foundation was started by Carol Burnett to help developing artists primarily through giving to higher education, and to a festival for young playwrights.
Check Out The Carrie Hamilton Theater in Pasadena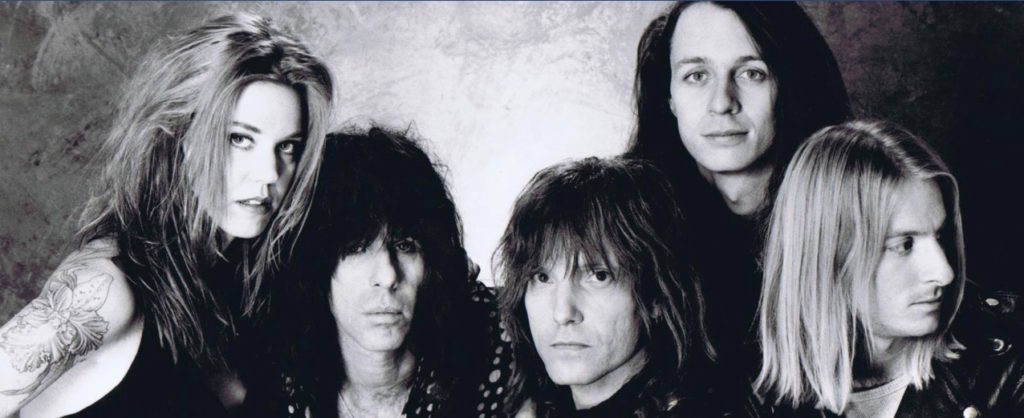 Gilt Lily 2.0
The bandmembers speak fondly of their time together. There's Paul Ill on bass and vocals, Danny Isaacs on guitar and vocals, Loren Molinare on guitar and vocals and Ken Mundy on drums. And with the good-natured Jody Hamilton at the helm, the music lives on.
Watch "Mystery Connection" Here:
'Mystery Connection'
Their new song, called "Mystery Connection," is about life beyond our world and addresses the question: "Can you connect to the other side?"  Jody Hamilton and the band know that her sister, Carrie, would love the song if she heard it.
"Carrie left behind her lyric book," Jody Hamilton said. "There were two different sets of lyrics that fit with a chorus Loren wrote. We didn't want it to be too happy clappy. Carrie's lyrics were not happy clappy."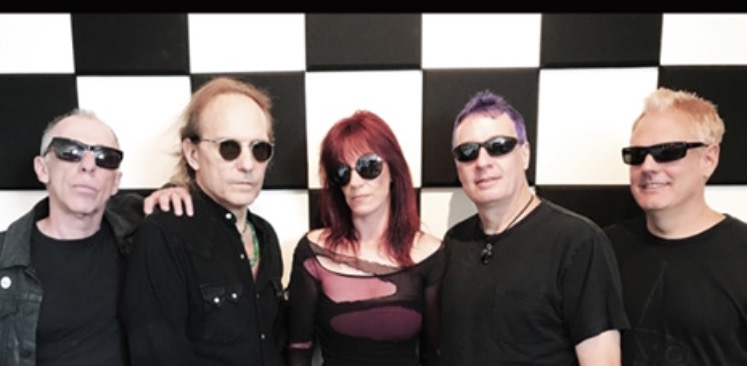 CHECK OUT THE GILT LILY FACEBOOK PAGE HERE
The band has been working up to the first live performance on Dec. 5 from 8 p.m. to 2 a.m. Molly Malone's is located at 575 S. Fairfax Ave. and tickets are available at Ticketweb.
"It was my sister's birthday, so we thought that would be the perfect night to have this event," Jody Hamilton said.
Master of Ceremonies is actor/comedienne Rolanda Watts, Gilt Lily goes on at 8 p.m., Leslie Knauer of Precious Metal goes on at 9 pm, The DoGs of Detroit go on at 9 p.m., Disreputable Few goes on at 10 p.m., and Glitter Trash, the Detroit band featuring Genna Talia, goes on at 11.
FOR TICKETS TO GILT LILY GO HERE
"I Am a Boy" performed at Club Lingerie in 1993:
Glitter Trash from Detroit Joins Dec. 5 Lineup
Genna will join Gilt Lily on stage for the song "I Am a Boy," a song with an androgenous theme  — and a history.
"The original video was shot in Queen Mary, it was a drag queen bar," recalled Molinare. "Somehow we were lucky enough to shoot with the greatest drag queens.
"We had a professional crew there of guys," Jody Hamilton recalled. "I've never seen so many guys want to go punch things after, to show their masculinity, it was pretty funny."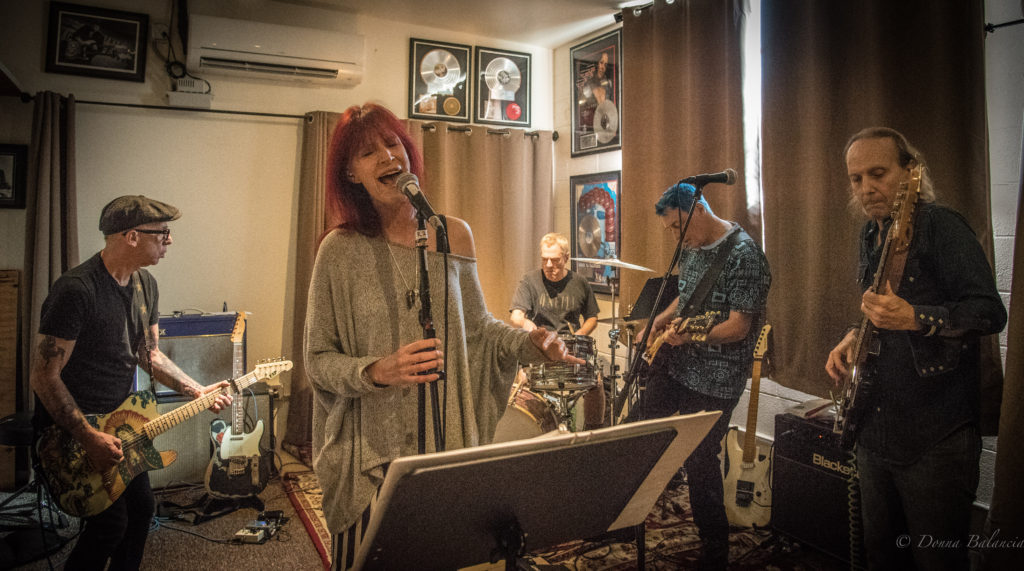 Gilt Lily Songs Relevant Today
Ill, who says he thinks about Carrie Hamilton often, said the songs they created in the original Gilt Lily still hold up today.
"Gilt Lily got focused on what we were not," Paul said. "We learned the rules then put them aside. You have to learn the rules before you can disregard them. At first we were called The Neighborhood Dogs. We had a commitment to honesty with no affectation and that's why I enjoyed the experience. The stories in our songs were timeless. I've played a couple of these tunes with Disreputable Few, my band, and the songs are still relevant today."
Living in a World Without You 1993:
Carol Burnett: 'A Good Group'
What did mom, Carol Burnett think of her daughter hanging around with these musicians?
"The guys were good for Carrie," Jody Hamilton said. "Carrie had a great voice and on stage she was amazing. My mom went to a Molly Malone's show. My dad was a musician, so my mom knew what it was all about. It was a sober band it was a good group to hang out with."
Ill said that in fact, Burnett used to offer creative observations to the members of Gilt Lily.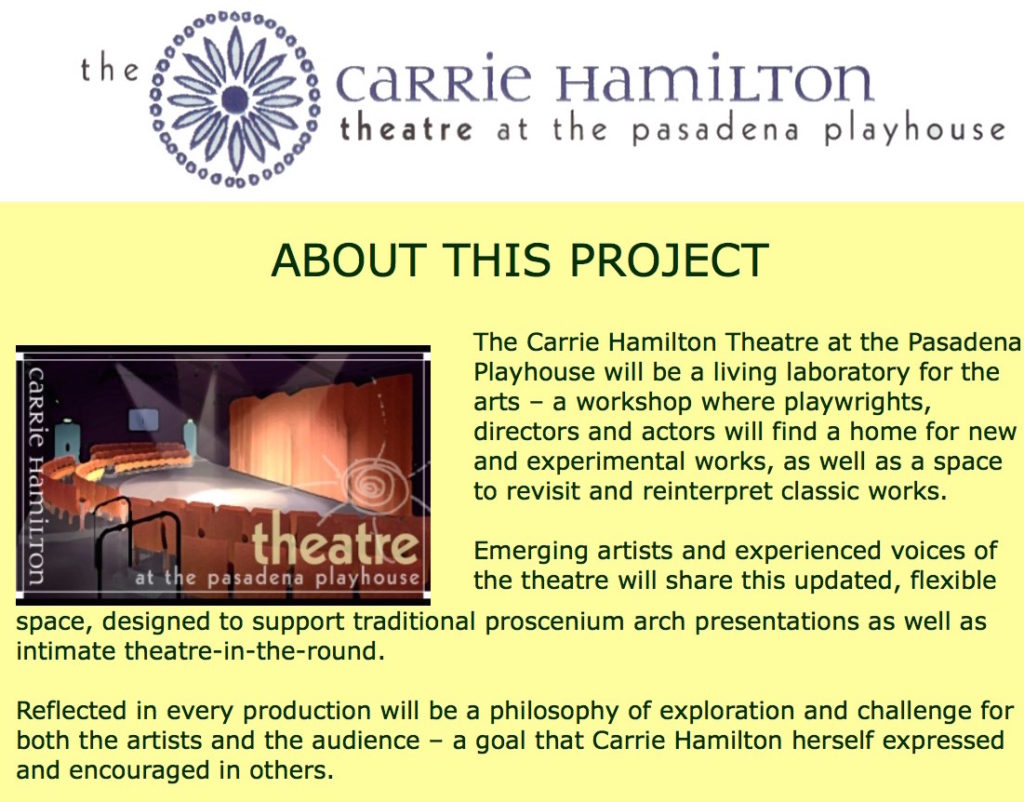 Gilt Lily Always a 'Democracy'
Gilt Lily was a democracy, Molinare said.
"When I met Carrie through a friend, it was when my other band, Little Caesar, was doing its second album," he recalled. "It was suggested Carrie and I could write together. She had amazing lyrics and she didn't question me on the arrangement, it was a quick, organic thing. We kept writing these songs. It was totally different than the other bands. It was cool and spontaneous."
FOR TICKETS TO GILT LILY AT MOLLY MALONE'S GO HERE
Check out 'I Am'