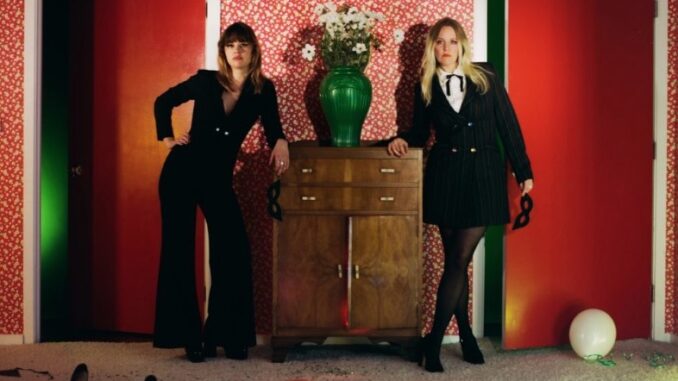 By DONNA BALANCIA
Life can be so complicated. Thank goodness Bleached straightens it out for us with their new album Don't You Think You've Had Enough?
With Don't You Think You've Had Enough? (Dead Oceans), Bleached takes us to the depths of despair and reels us back in, and along the way has released a great album.
There is a theme running through the 12 tracks comprising this album. Sobriety yes, doing what's "best," OK. It's a lonely path but it's fortunate for listeners that sisters Jessie and Jennifer Clavin can put a great beat to life's biggest disappointments.
This album has it all, breakups, bragging, hope, drama and yearning. It even kicks off with an opening track "Heartbeat Away," that captures the dreamy ocean of hope that accompanies the false security that there are plenty of tomorrows yet to come. In a semi-Scottish style no less.
Sure, there are a few tracks with a similarity to Bananarama especially on "Hard to Kill," but it's more a product of being a fan of 1980s music, because a lot of female-fronted bands like Berlin and Blondie had that sound in those days. But the secret to this stellar track is the production. Each instrument is exactingly precise (even the cowbell) and has a role to play to create an environment where western whistling and romping guitar compliment the heart rending doubled-up vocals. There is a very LaRoux-sounding element here, but the sisters one-up Elly Jackson's "Kiss And Not Tell" mainly because of the work of Shane Stoneback who produces the album.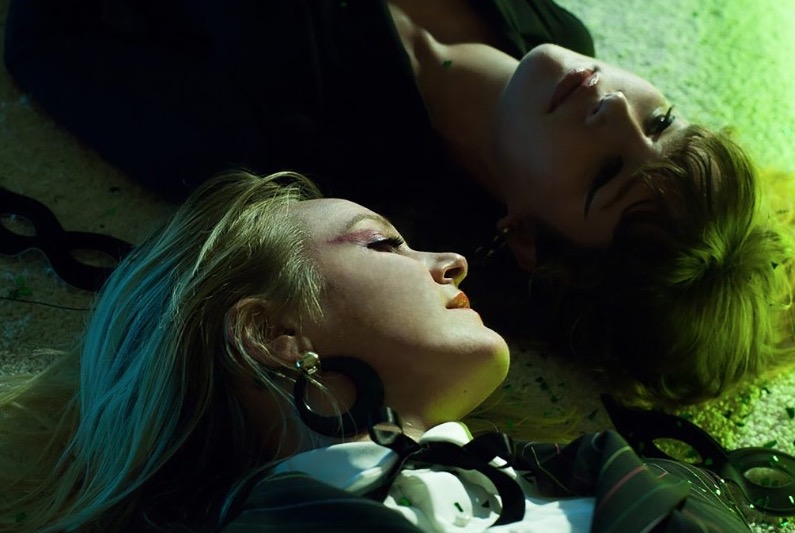 "Daydream" is kind of a bummer in that it's another case of the fantasy slipping away and who likes that? No one. Heartbreak, whether over someone real or created, or if it's "just a phase" it all hurts all the same. "Daydream" is a song that could bring the toughest hearts to tears as the tone and use of vocals have the ability to take the listener back to doodling in a notebook in class with someone special in mind. Then seeing the object of your affection in the hallway smiling (!) with someone else. We hated those days then, prayed the disappointment wasn't real, but it was that daydreaming that got us through.
"I Get What I Need" is only just under two minutes long and gets straight to the point.
"Somebody Dial 911" is a tune that ratchets up the sounds of the band Madness to an emotional pitch and again it's a love gone wrong. But is it necessarily a bad thing to fall in love with the wrong person? Since this is supposed to be the first record the sisters have written sober maybe they're trying to ditch the drips or the trips. It's a remarkable tune that takes a little from the house in the middle of our street and puts Blondie smack in the center of it.
Each song on the album has a good beat, a strong message of some kind, and while there is a common thread that runs through them all, every track is a distinct story or episode in another blown or about-to-be-blown relationship. What is really going on here? Were our friends really who we thought they were? It was foolish to think there was something real here, or was it? There is regret, there is anxiety, there is heartbreak and yet despite this recurring theme, the record grabs the listener and gets an emotional investment that immediately pays dividends. The band harnesses the power and creates a dignity in failure that is rarely felt these days in music.
What was that about your friend's ex? These are the things that happen when you're in "Rebound City," the No. 7 track on the album that is a pure rocker. It would be the perfect song to roller skate to. As they say "it ain't pretty" and ain't that the truth. It's a mocking taunt and a plea to get that sought after "I'm sorry, I didn't mean to break your heart" and it's also one of the most sickening feelings. If they were to listen to the music these sisters put out, that person would never have broken up. The melody counterpoints the sinking feeling of being ditched with an oddly wistful but upbeat manner.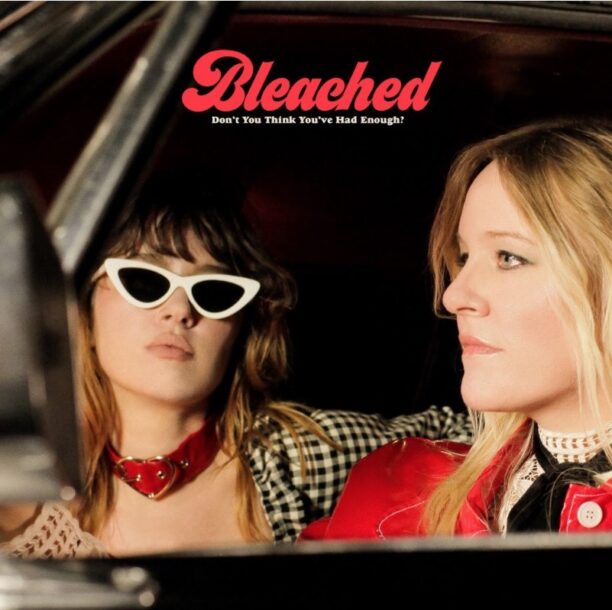 "Silly Girl" is probably the furthest thing from silly on the entire record and contains the title phrase, a question many have heard from "concerned" people. The vocals are strong but the drums and the effects are so succinct and layered that it's the production steals the show on this track.
"Valley to LA" is a good one, what an adventure it is going from the vast world of that … "place" to Melrose, which used to be considered the hippest hangout in all of LA. The tune covers a lot more ground than just the couple of miles over the hill from the sticks to the heart of the Hollywood.
There's a lot of reflection going on Don't You Think You've Had Enough and "Real Life" is one of those songs that makes you think twice about what it's all about. But not for too long because it's too much fun, like a Tame Impala meets Joan Jett fun. It's the kind of song that makes you actually *want* to learn the words.
It's hard to know what is the male equivalent of a crop top is, and if the listener didn't know better, that  "Awkward Phase" Bleached refers to would be taking place during the 1980s. It's pretty clear the band members are true fans of 1970s and 1980s music because with this one it's almost like they took a page out of Toni Basil's book, only without the cornball cheerleader uniforms and stuff.
The album wraps with "Shitty Ballet" but this song is anything but that, with a catchy acoustic guitar riff and a beautiful off-kilter melody, made all the more emotion-evoking with the double track vocals in unison. The tune builds into an outraged raucous rocker that screams emphatic helplessness.
Don't You Think You've Had Enough? will certainly put Bleached into a new category. As much as it may borrow from the 1980s, has a refreshingly haunting appeal.
We keep our fingers crossed it's real, that Bleached is not just another manufactured result of someone else's vicarious desires. But if so, please keep the secret and let us enjoy this music — at least until we awaken from this blissful daydream.
Bleached – Hart to Kill