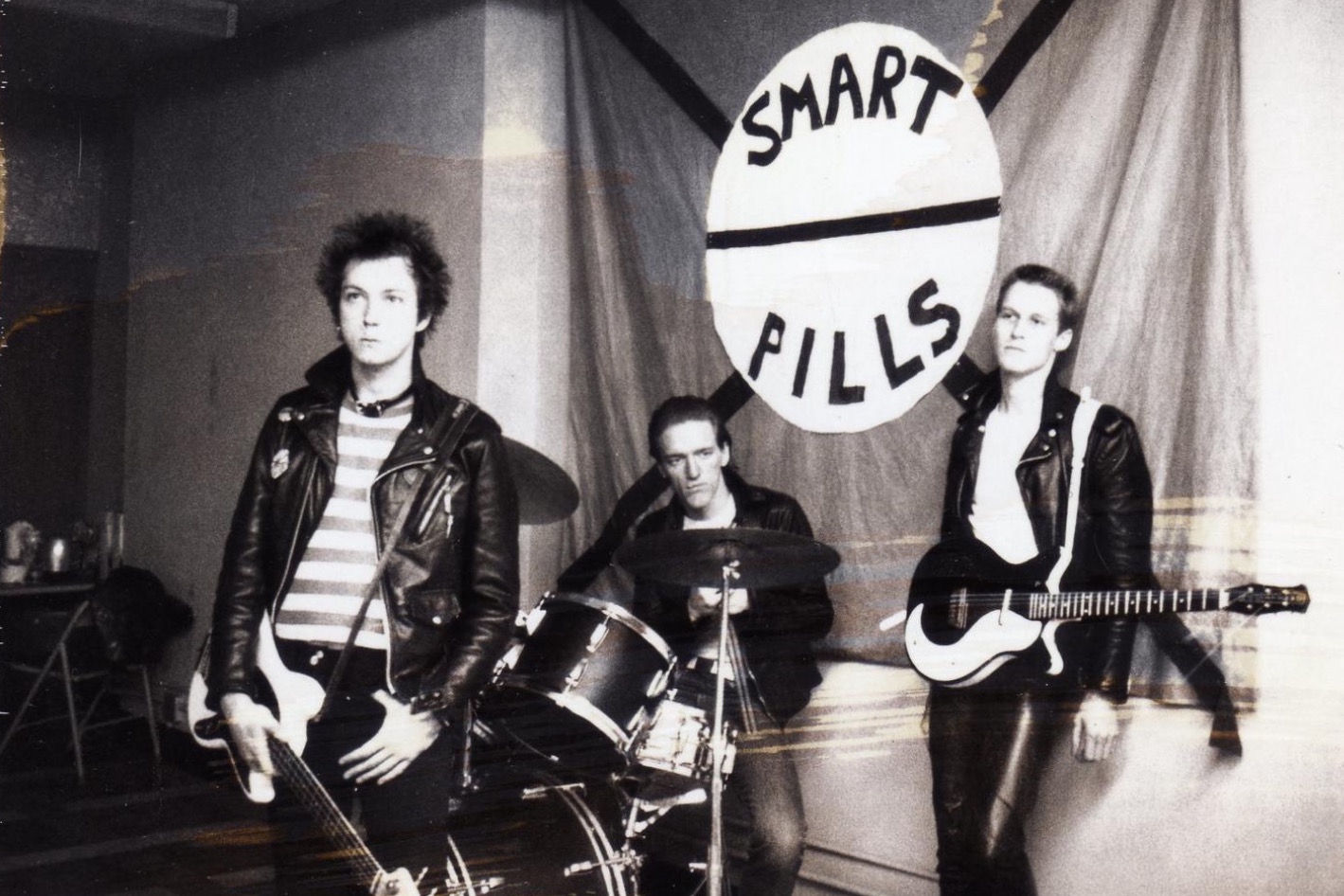 Smart Pills Founder Vince Conrad Says Re-Release of Punk Recordings a Labor of Love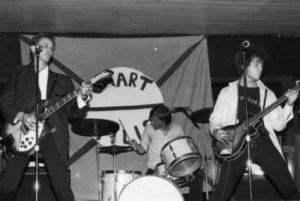 By DONNA BALANCIA
If you never got a chance to get a copy of any of The Smart Pills songs back in the 1970s, you're getting a reprieve.
On Dec. 2, Vince Conrad Productions will release The Smart Pills – Lost Studio Recordings EP 1979, a four-song collection of the only studio recordings ever made by the Smart Pills, back in 1979.
The Smart Pills band, comprised of Git Smart, Vince Conrad and drummer Billy Ray, takes on government corruption, relationship screw-ups and life in the punk world they enjoyed back in New York and LA in the day.  It holds up well today.
"By 1979 punk rock and disco were competing forces in music and lifestyle," Conrad said. "Mainstream radio and big record labels supported and promoted disco, as opposed to punk rock which was still very much the counter culture and not widely accepted. Both were by this time well established as music genres, but disco was far more lucrative for record companies and palatable by mainstream America."
The Smart Pills: Brash Style Punk Rock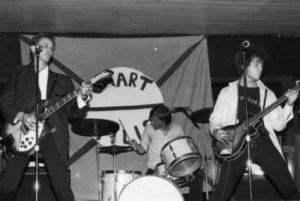 The music is tight, in-your-face, brash punk. The Smart Pills challenge politicians, corporate jerks and even their own girlfriends on The Smart Pills Lost Studio Recordings EP 1979. With titles like "Brainwashed," "Person To Avoid," and "Yankee Doodle Boy," the ideology still rings through.
"Jimmy Carter was president and oddly enough, there was a general political feeling much like today prior to the election," Conrad said.
"The hostages were still being held in Iran, with one failed rescue attempt by the US," he said.  "There were high gas prices and high interest rates, with a declining middle class.  Factories had already started moving to Japan and Ronald Regan would be elected President in 1980."
Formed in New York in 1978, The Smart Pills were one of the early first generation punk bands.  The Smart Pills relocated to Hollywood in 1979 and performed in LA's punk rock scene.  While gaining the interest of two record companies, the Smart Pills were never signed to a record label.  But The Smart Pills wrote more than 16 original songs, which they played live in New York, Los Angeles and even the Midwest throughout 1978 and 1979.
The Break-Up of The Smart Pills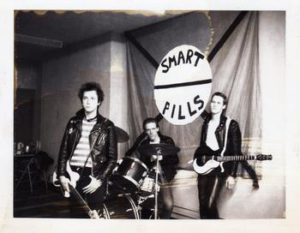 Git Smart broke up The Smart Pills after he accepted an offer from staff writers at Warner Bros. to embark on a solo career. Conrad started American Bad Taste in Los Angeles after the breakup. The Smart Pills continued to work on projects over the years.
But the original half-inch 8-track master Smart Pills reel-to-reel had been long forgotten, buried deep in Git Smart's storage unit.  The Smart Pills were pursued by a record label for a deal that eventually fell through and Conrad cleaned up the tracks himself, preparing for the Dec. 2 release.
"It's been a great experience revisiting this music and the work to get the tracks out there has been a labor of love," Conrad said.
Conrad has been making up for lost time. The Smart Pills Lost Studio Recordings is the fifth CD release from Vince Conrad Productions www.vinceconrad.com.  The Smart Pills Lost Studio Recordings is not the only collection that has been retrieved from the depths.
Earlier this year Vince Conrad Productions released a double live CD of rare performances in the midwest by the Smart Pills. The Smart Pills Lost Studio Recordings EP has never been previously released and was not discovered until earlier this year.
"I went on with my life, had a family and then one day when I was moving, I found this box with all the masters that I completely forgot about," Conrad said. "I played the music and I thought it held up pretty well and was probably more appropriate today than ever."
Are You 'Brainwashed' Today?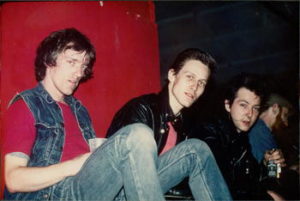 "Brainwash," is one of the tunes on the album. It deals with how the media controls the beliefs of the country.
Does Conrad think the people are still brainwashed by the media today?
"People are brainwashed today more than ever," Conrad said. "No one reads books, journals or other publications any more for information.  Most of the general public seem to get the majority of their information from TV.
"That's why the first thing governments have done for a long time now is grab control of the media," Conrad said.  "We saw a lot of that recently in the current election.  You tell me, where did people get their information and why did they vote as they did?"
Vince Conrad formed Vince Conrad Productions in late 2015. The label has released The Aliens NYC, by The Aliens, an early punk rock band performing exclusively in New York's Max's Kansas City, CBGBs, Club 82 and other venues during 1976.
The fantastic find was just the tip of the iceberg as the basement discovery yielded more recordings. Conrad started a label and released some of the live recordings, including The Smart Pills double live CD, recorded in early 1979 and songs by another punk band, American Bad Taste, which recorded and performed in Los Angeles and the Midwest until 1981.
More Songs, More Bands on VCP Label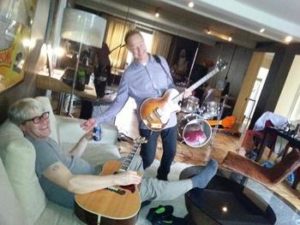 Conrad also released The Vince Conrad EP, a collection of six songs written from 1980 to 1984, which were performed live in various punk bands, but never recorded until 2015.  The CDs are available for purchase as downloads or CDs exclusively through the VCP website, www.vinceconrad.com
Conrad said the music business is different than it was in the old days but if you have enough drive you can not only succeed, but can extend the reach of your music beyond local radio stations.
"True there are a lot fewer record deals being offered to people today," Conrad said. "But the web has opened up a lot of opportunities for musicians. I have listeners here in the U.S., as well as in many European countries and South America. You have to put in the time and you have to switch your thought process from being a musician to being a business person to get your music heard. It can be done."
Conrad distributes his own music through his VinceConradProductions.com website and he says self-distribution is a new model for younger artists.
"In the Pre-Internet days, major record companies in conjunction with major radio stations controlled the promotion and distribution of music in America," he said. "These conglomerates controlled the music industry and dictated what bands and what music America heard.  The majority of original music was never selected to make that immortal leap to vinyl.
"Today, with the Internet, artists can take control of the promotion, distribution and finances relating to their music or art," Conrad said.  "It's a business model similar to outlet malls, where the manufacturer markets and sells directly to the consumer."
Smart music lovers will keep watch for The Smart Pills Lost Studio Recordings EP 1979 on the VCP website, which will be released on Dec. 2. Check out the downloads here: http://vinceconrad.com/store