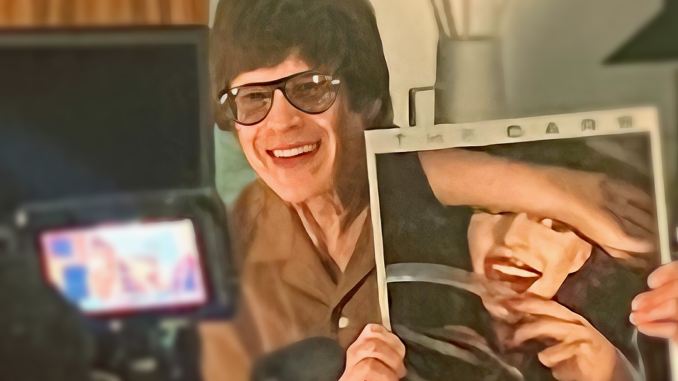 By MIMI B.
Creative Director, US Rocker
LOS ANGELES – Elliot Easton told a crowd at a special listening party that making The Cars debut album was pure magic. He was on hand at Common Wave Hi-Fi the other night with fans to celebrate a special reissue of The Cars self-titled album via new series, Rhino High Fidelity.
Along with John Coltrane's Coltrane's Sound, The Cars is one of the first two deluxe reissues to be selected for a new premium vinyl series called Rhino High Fidelity.
The celebration for the first two albums in the new Rhino High Fidelity series was a toe-tapping event, and Easton, guitarist for The Cars, enjoyed conversing with fans.
"It was a listening experience,"' Easton said. Common Wave Hi-Fi, downtown LA's first home audio showroom, made sure the sound was great for the special vinyl-focused evening. Easton said the sound of The Cars reissue was impressive and added that vinyl has always enabled people to connect.
"Albums were like listening events," he said. "They're shared experiences."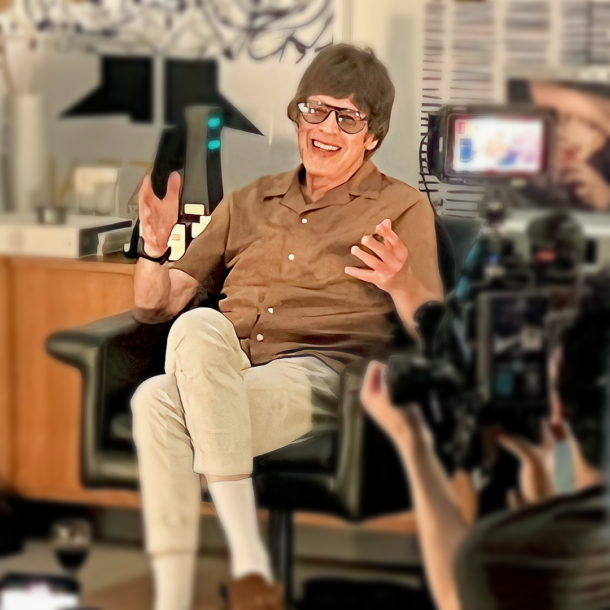 Easton was right. The evening was indeed an experience. All of us huddled around Easton, as we listened to him recount what his yesterdays were like. Some guests sat right at his feet on the wide, fluffy, white rug, sipping wine. Others were lounging on the down-filled couches, mesmerized, as if his recounting his life were like a parent telling a bedtime story.
"We mixed it in nine days," Easton said, referring to the eponymous album, released in 1978. "Only one song a day though, Ric's ears would get fatigued." He was referring to his fellow bandmate, the late lead vocalist Ric Ocasek.
Easton also shared how the higher-ups treated the musicians when in the studio.
"They left us alone, they didn't interfere with the music at all," he said.
He said that even in the early days of The Cars, the group had good times. When he brought up his visit to England, we found out that a couple lent out both their Jaguar and mansion for the band to use.
"An unproven band! We hadn't sold one record, but they believed in us," he said.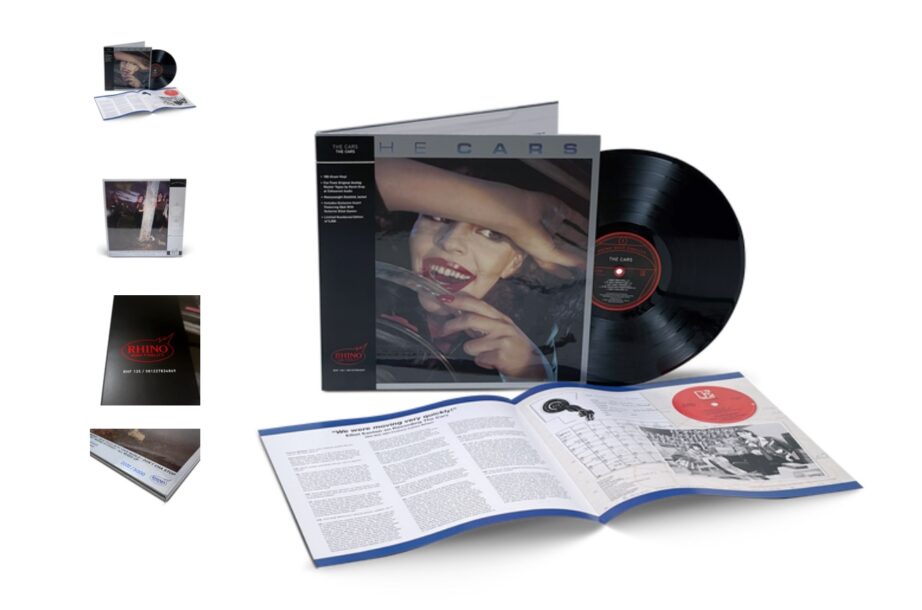 Did Easton cherish some projects more than others?
"Nope," he said. "We had fun. We just hoped we could do it again."
In between questions asked and memories explored, the evening was full of wistfulness, what-was, and shared feelings of enthusiasm.
"I remember singing along to this song, this album ROCKS!" recalled Susanne Savage, senior director of A&R Administration and Label Operations at Rhino Entertainment. We were perfect strangers at the beginning of the song, "Bye Bye Love," and at the end of the same song, we found ourselves in conversation: Just two fans sharing our appreciation for The Cars.
Thanks to Cory Councill for inviting this writer to the event, the event was a magic memory of what one could say let the "Good Times Roll."
After all, when asked, "What was so encouraging about making music?" Easton responded: "It's nothing you can calculate, it just naturally happens. If you change one thing, it goes away. Change one thing about the story and it goes up into vapor."
The first two Rhino High Fidelity albums are available today exclusively at Rhino.com – The Cars (1978) by the Cars and Coltrane's Sound (1964) by John Coltrane. Each Rhino High Fidelity title is limited to 5,000 individually numbered copies and retails for $39.98. Order here.