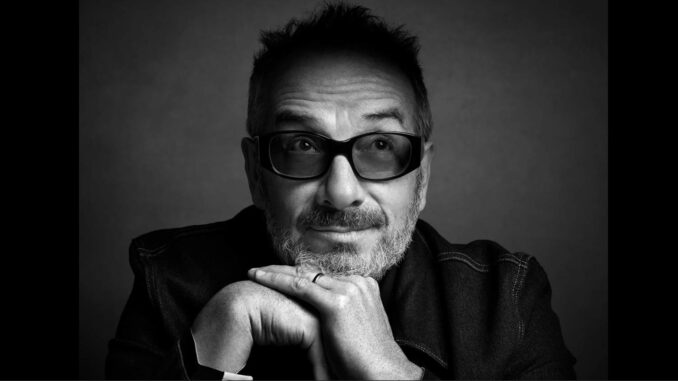 Elvis Costello
Yaamava' Theater
September 3, 2022
By DAN MACINTOSH
HIGHLAND, CA – This casino show was one of Elvis Costello's California dates without his longtime friend and collaborator, Nick Lowe, as the opener. While having Lowe on the bill is almost too much of a good thing, just Costello and band is by no means any unsatisfying musical menu. His band, the Imposters, include a couple of original Attractions, as well as Charlie Sexton on guitar, and when you factor in all of Elvis' fantastic songs to choose from, his solo shows are certainly worth the price of admission.
Costello's voice was strong, and he also looked great in his sparkly suit. This tour is billed as The Boy Name If & Other Favorites, but Costello only played a fraction of songs from the new album. More emphasis was placed on [British spelling] favourites. He opened with "Accidents Will Happen," and closed with the ballad "Alison," and gave this audience and enthusiastic sampling of his catalogue in between. This audience, at least in the second level around me, didn't look and sound much like a typical Costello fanbase. They appeared more like senior citizens killing time with casino concert comps, instead. Nevertheless, there was a loud bunch cheering loudly at the front of the stage.
Show highlights include a rhythmically revised version of "Brilliant Mistake," on which Costello played acoustic guitar, and the always reliable rockabilly of "Mystery Dance." Better still, though, was the jazzy torch song, "Almost Blue" that Costello got down on one knee to sing. The latter was also a spotlight for long-serving keyboardist, Steve Nieve, to shine. Costello was chatty and funny (as we've come to except) throughout, particularly when he talked about the inspiration for the reggae-rock of "Watching the Detectives."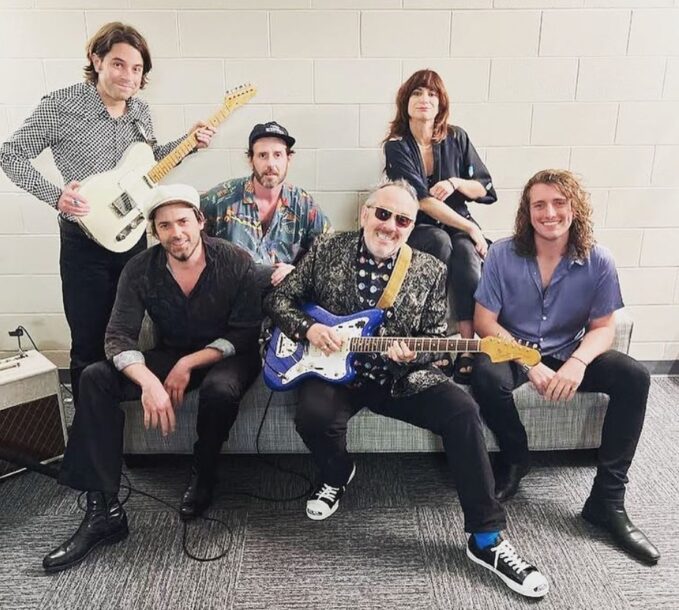 It's always telling to watch artists perform their most popular songs, and Costello sang both "Pump It Up" and "(What's So Funny 'Bout) Peace, Love and Understanding" with true gusto. He may not have had his diehard followers in attendance, but he played these (and all the others) as though he still had something left to prove. Yes, he was in a plush new casino theater, but he could just have easily been in a sweaty, smokey British pub.
Elvis Costello is approaching 70, and except for a graying, receding hairline, you might never realize his senior citizen status. His voice is still robust and his guitar playing compliments Sexton's fills with a slightly jarring, more angular element. Unlike a lot of acts you might catch at a casino, Costello is still writing and performing some of the best music of his career. Also, unlike those slot machine zombies just outside the theater entrance, everyone came out of this show a winner.