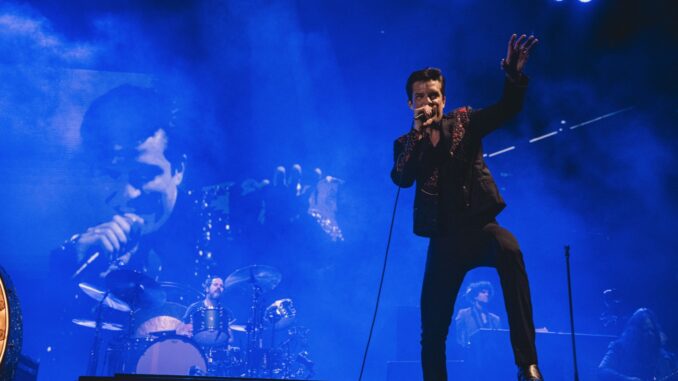 The Killers / Johnny Marr
August 27, 2022
Banc of California Stadium
By DAN MACINTOSH –  LOS ANGELES, CA – The Killers may be from the most un-Rock N Roll sin city of Las Vegas, but it is nevertheless one serious, passionate rock band. There's nothing at all cheesy, or Vegas-y about the act's music. Led by the ever-restless Brandon Flowers, The Killers brought a much-needed dosage of Rock N Roll power to this hot August Los Angeles night.
Even a fan wearing a Joy Division shirt, whom Flowers asked to be escorted out of the venue at an unscheduled mid-performance break during "Jenny Was a Friend of Mine," could stop Flowers from being unstoppably uplifting.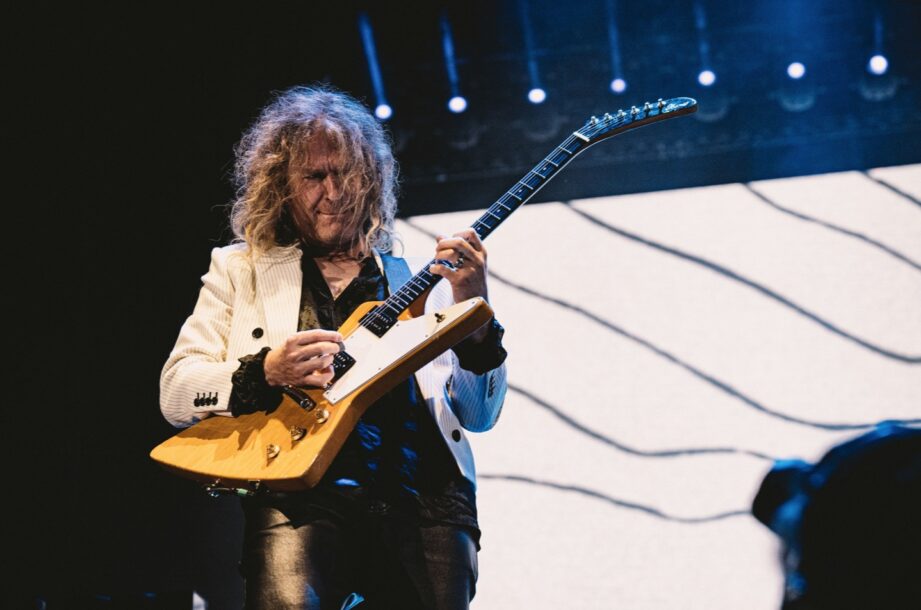 There were two especially pivotal moments during this show. One occurred when Flowers quoted the Bible's Prodigal Son story during a spoken word intro to "Fire in Bone." This empathetic note led to an unforgettable expression of redemption. Later, after spotting a handmade sign requesting that the band play "For Reasons Unknown," Flowers brought the man (wearing a 'fight cancer,' not the familiar 'F-cancer' slogan, to his credit), up to play drums on his own requested song.
The guy had good reason to love and play that particular song, and this unexpected event had the audience moved emotionally – once again.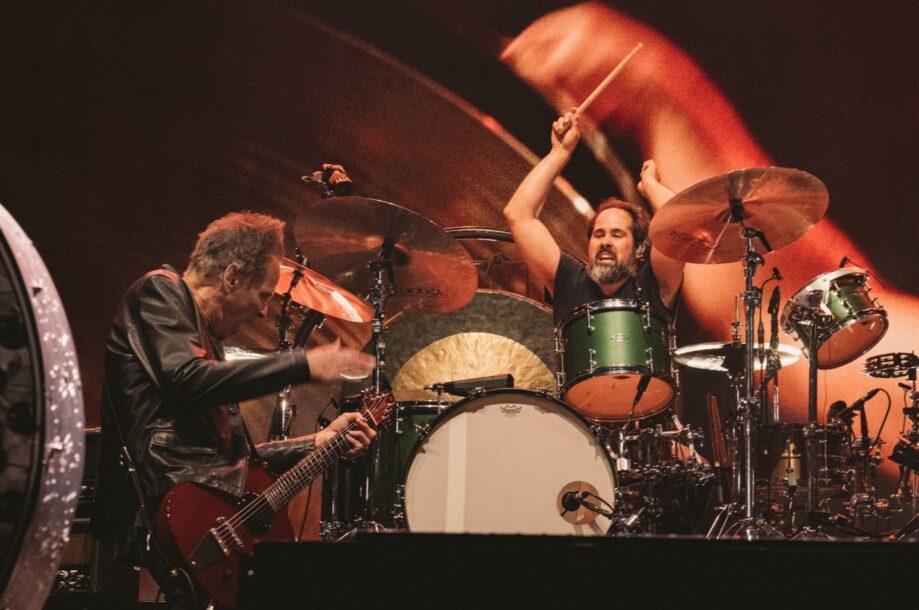 Although The Killers did a great job replicating the sound of its recordings live, the band changed up the sonic of "Human" with a smart robotic vocal intro. The act also called back opener Johnny Marr to do The Smiths' "This Charming Man" during its regular set and then brought out Fleetwood Mac's Lindsey Buckingham and Marr for a three-song encore that included the Mac's "Go Your Own Way" with Buckingham singing lead and playing its distinctive guitar riff. The latter was the perfect SoCal moment, as Fleetwood Mac (along with the Eagles) will forever be associated with California rock music.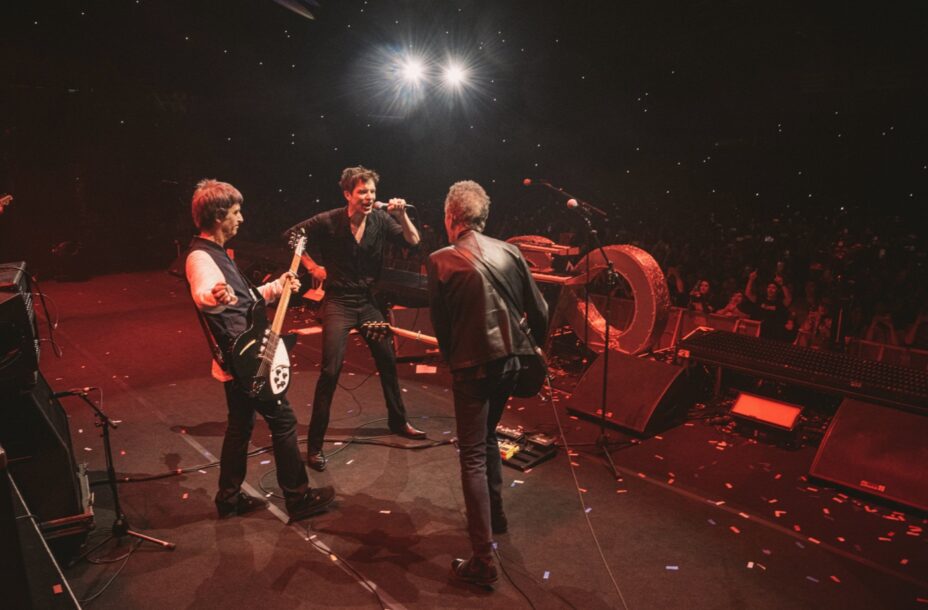 The Killers sported a large group of musicians in concert, including three backing vocalists, and never allowed the show's high energy to let up. One may have been left wishing for more inclusions from the band's recent strong and more reflective Pressure Machine album, but The Killers shows are more about celebration than exploring the inner workings of the human mind and heart.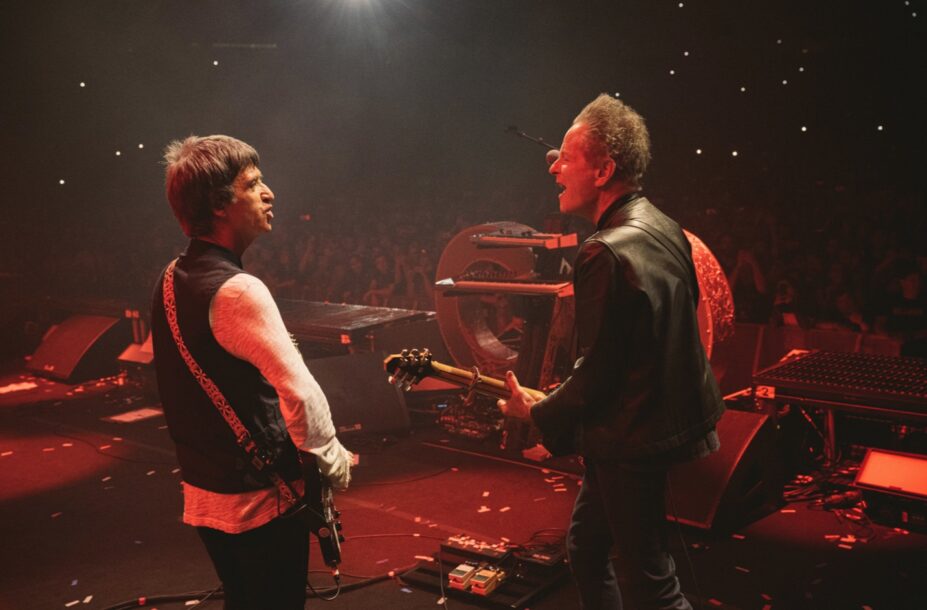 Johnny Marr opened the show early, just before 8 p.m., with a short but satisfying set. He kicked off his appearance with his own song "Armatopia," but also found room for three truly fantastic Smiths (his former band) songs. First, it was the stomping "Panic." Later, he sang (along with the audience) on "There Is a Light That Never Goes Out," before closing with the guitar showcase, "How Soon Is Now?"
Marr sang well, and one must give kudos to the Banc of California sound system, which blasted Marr's wonderfully inventive electric guitar licks most beautifully out into the summer night air.
A great time was had by all tonight. (Except, perhaps, the kicked-out guy in the Joy Division shirt).