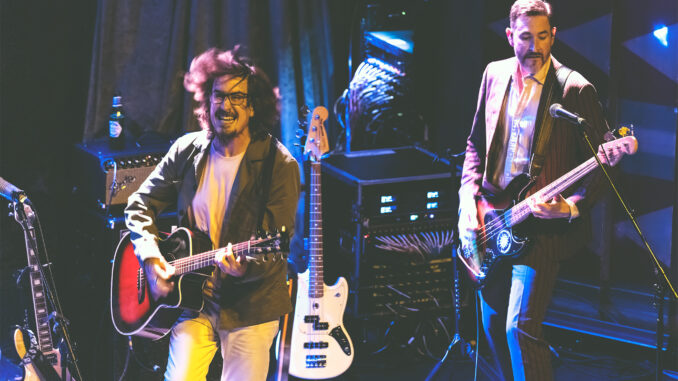 Photos + Words by LUIS MORENO
The Mountain Goats are now on tour again to support their three pandemic albums including 2020's Songs for Pierre Chuvin, 2021's Dark In Here plus all the classics you'd expect.
The lead Goat is John Darnielle, John has been the sole member for many, many years. John now travels with a tribe. The Mountain Goats are John Darnielle (lead vocal, guitar), Jon Wurster (drummer), Peter Hughes (bass) and Matt Douglas (multi-instruments).
Once again, finding parking in DTLA is at best a matter of luck. And at worst it's trying to fit a square in to a circle. But I'd been looking forward to seeing the Mountain Goats for quite a while, so I happily overpaid by $5-10dollars to park near the sold-out Regent Theater.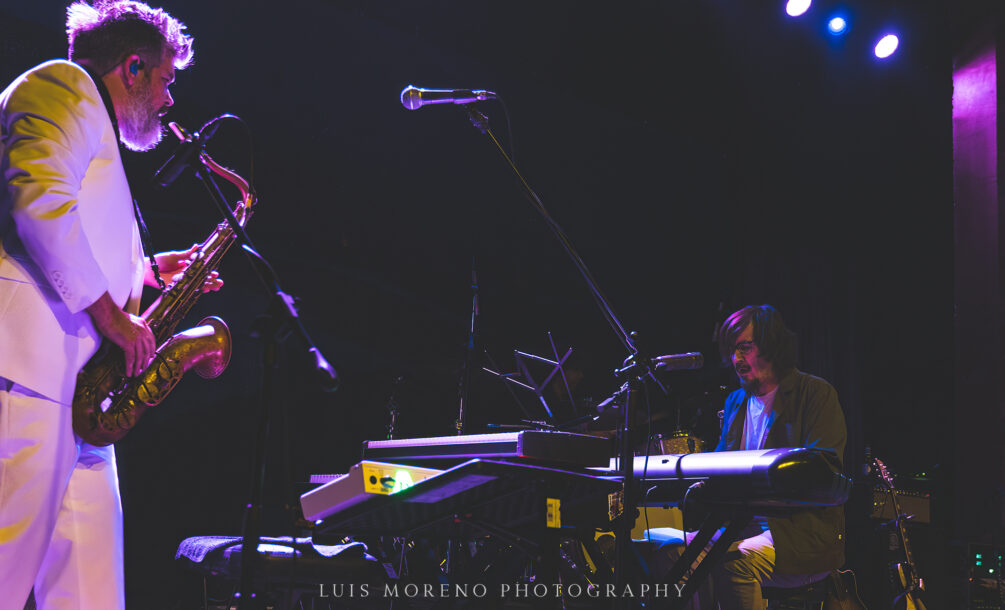 I walked into the Regent welcomed by a wall of human energy to welcome back the Mountain Goats after several years of absence. The dynamism of their welcoming fans was rewarded with "Shelved" from Goths 2017. The adoring audience savored every lyric and change of tempo. The hallmark of The Mountain Goats is the band's intelligent music from the lyrics to all the different tempo changes and subtleties.
Those changes you hear in their music was on display by going from a full band to a solo set of acoustic value. Darnielle's first song "Full Flower" transported hardcore fans during unplugged moments back to 1996 the Nothing For Justice album. During the set he fast forwarded to 2021 with "Going to Lebanon" from Songs For Pierre Chuvin.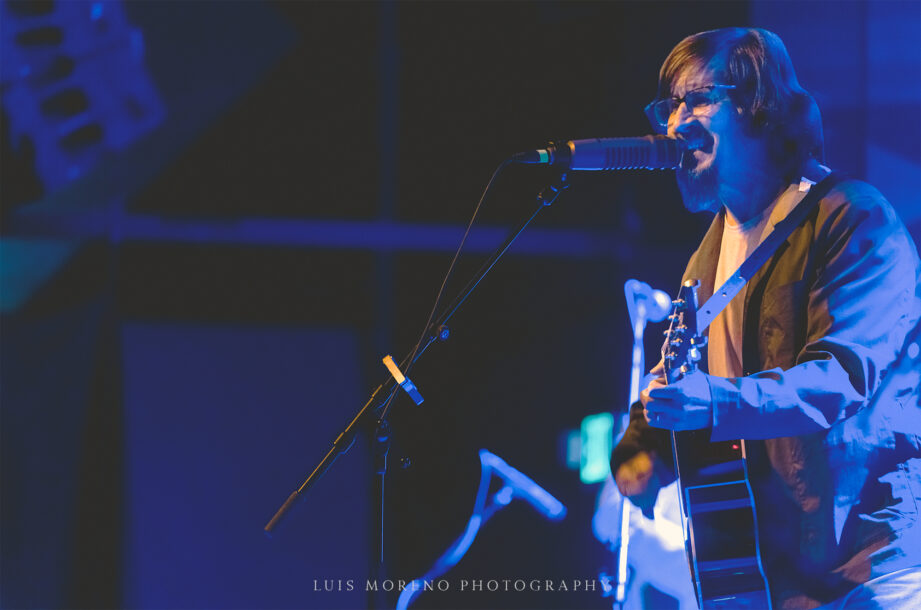 The entire evening was a back to the future set list of music and stories. Darnielle jokingly dedicated one of the songs to his wavy hair. He spoke about how he's now an avid runner and ran 7 miles that morning is downtown L.A. But the most human moment of the evening was his momentary lapse of memory to the very first line of a song. He playfully asked for and used a phone from the audience to google the lyrics.
What's incredible about The Mountain Goats tribe is not just the amazing musicianship or the weaving sound of the ensemble. It's the ease with which they interact with each other and pure enjoyment for where they are at this precise moment in their lives doing what they love to do.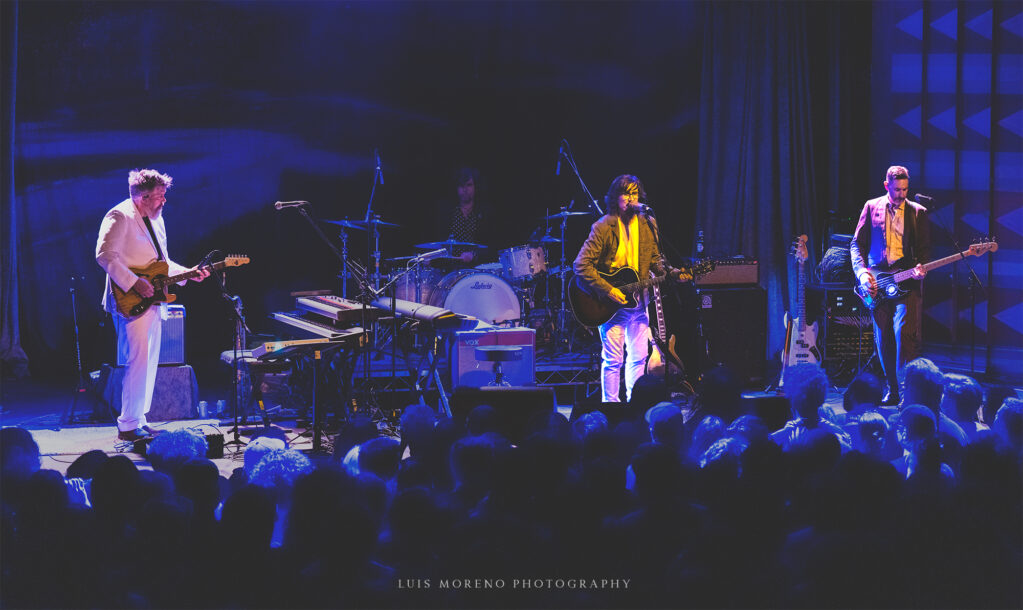 Also, another accolade for Darnielle is he's now a New York Times Best Selling author, having released a novel called Devil House in January of this year. Drummer Jon Wurster also has a side-hustle – he's a long-time member of Superchunk and co-hosts the very popular podcast Best Show w/ Tom Scharpling.