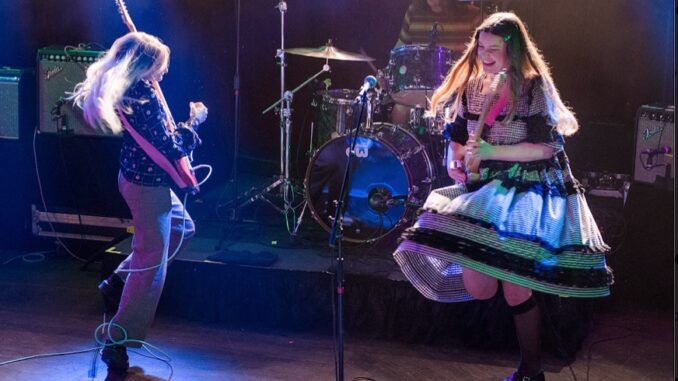 By RICK SCHINDLER
Neatly encapsulating the ennui of the past two years in the image of lounging "all day long" in one's underwear, Wet Leg's "Chaise Longue" is the Song of the Pandemic. It's also a deadpan anthem of millennial despair, which it sheathes in sarcasm with its dismissal of a college degree as "the big D."
At 27 and 28, respectively, Wet Leg's Hester Chambers and Rhian Teasdale are at the tail end of Generation Y, and their lyrics are larded with the jargon of the first digital natives: "the 'gram," "checked my phone," "control alt delete."
I liked "Chaise Longue" the minute I heard it, but just as quickly, it made me suspicious. These people can't really be good, I thought; they're too fun. I was wrong. The female friends from the Isle of Wight are unquestionably witty and winsome, but their self-titled debut album offers plenty of evidence that they're also seriously talented musicians with more on their minds than just beer and sex.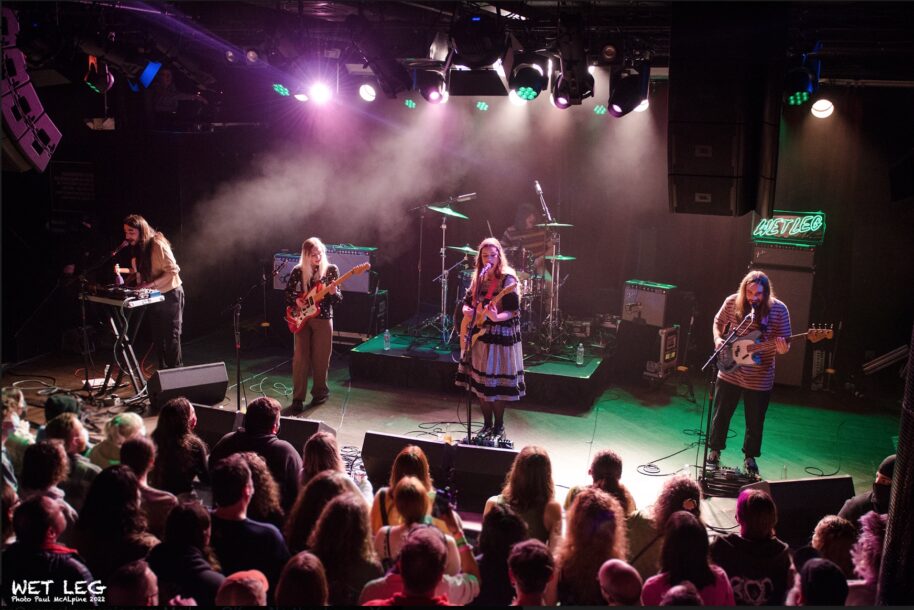 Those two topics do come up a lot, though. "Pour me another drink/Don't wanna have to think," goes the album's two-minute opening track "Being in Love," burying sadness in a cheery chorus of la-la-las. And the partygoing narrator of "Angelica" proclaims, "I don't know what I'm even doing here/I was told there would be free beer." Forty years ago girls just wanted to have fun, but millennial women may settle for another round.
Like "Chaise Longue," those songs are straightforward rock, but the album's fourth track, "I Don't Wanna Go Out," is more complex, opening with a guitar riff lifted from David Bowie's "The Man Who Sold the World" before slowing toward the end into a dreamy bridge that evokes Pixies' "Where Is My Mind." The shift in tempo reflects the transition from carefree youth to adult disillusionment: "It used to be so fun/Now everything just feels dumb."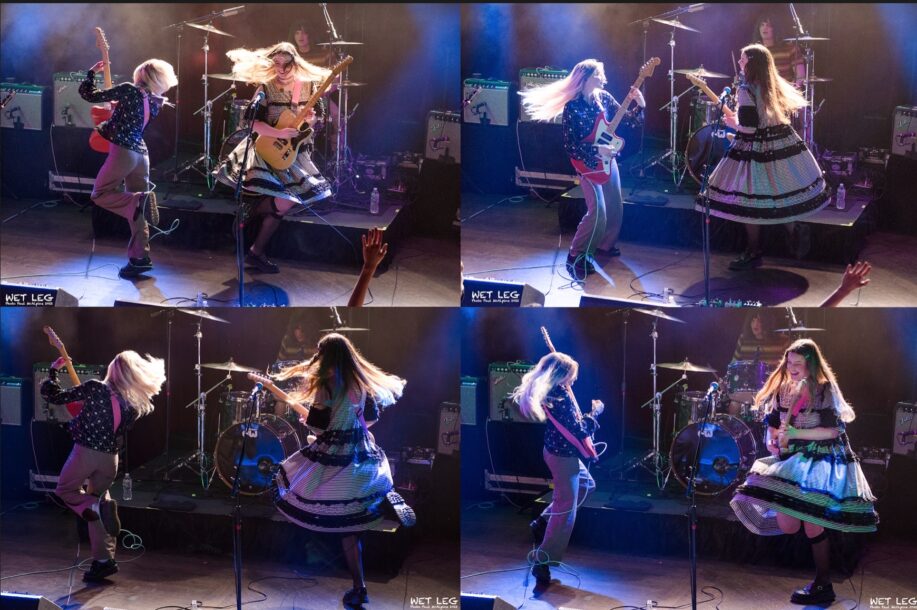 That theme continues on "Loving You," an angry yet plaintive reproach to a former lover: "Don't call me up, you fucked it up." "Piece of Shit" is even blunter: "If you were better to me, then maybe I'd consider fucking you goodbye." And "Wet Dream," the album's second single, is a retort to "I Touch Myself" by Divinyls. "When I think about you I touch myself," Chrissy Amphlett sang on the 1990 hit, but Wet Leg sneer: "What makes you think you're good enough to think about me when you're touching yourself?"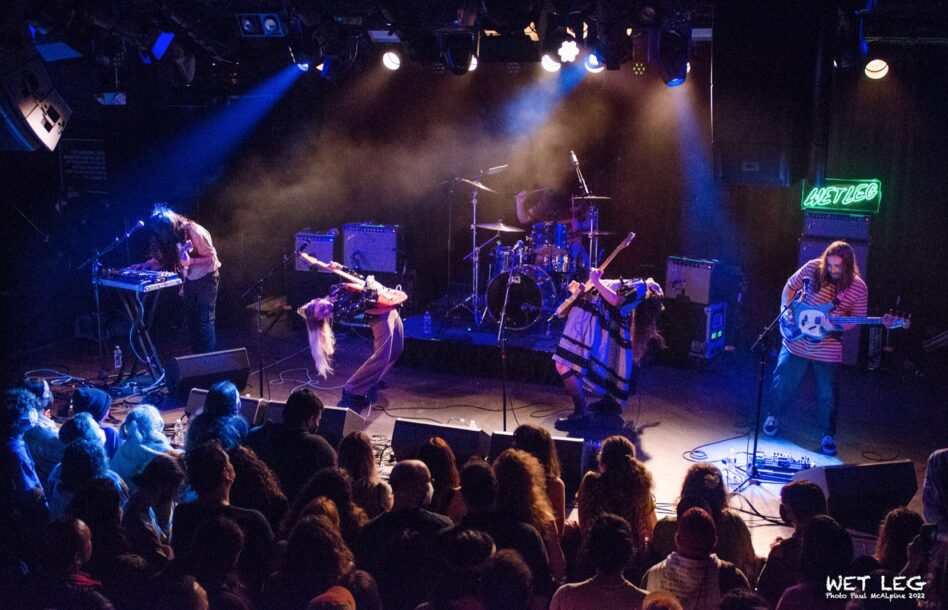 On its surface, Wet Leg's music is girl-group power pop in the tradition of the Go-Go's, but their lyrics pack the punch of punk. The band's disarming goofiness disguises their rage, a tension that reaches an apotheosis on "Ur Mum." "Okay, I've been practicing my longest and loudest scream," warns Teasdale before letting rip with a banshee shriek that The B-52's and Yoko Ono would surely admire. It's a splendid moment that embraces all that this band is about: fury wrapped in irony, heartache transmogrified to joy.