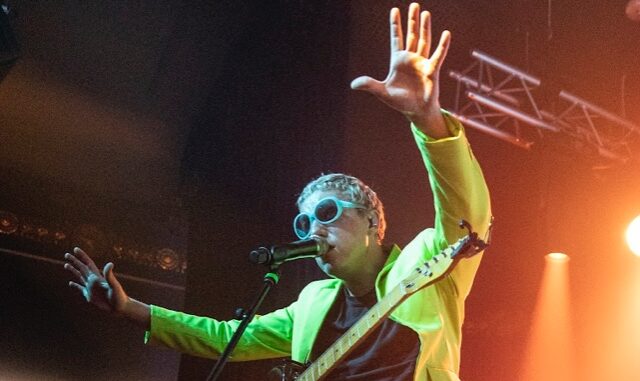 By JULIE ANN SHAW
Robert DeLong took his "Walk Like Me" Tour to The Lodge Room in Highland Park and made it a joyful journey for fans.
In order to get to The Lodge Room, you have to locate the nondescript door facing a very small, dark street, with only a bouncer to indicate that there is anything worth knowing about what's behind it. Then, you must walk up a flight of stairs painted black and white. Once you reach the second floor, there is a hallway with several doors on a single, long wall and the only clue you have to figure out which door to enter is that there is a person sitting on a stool next to a curtain. All the secrecy is very on point for this venue.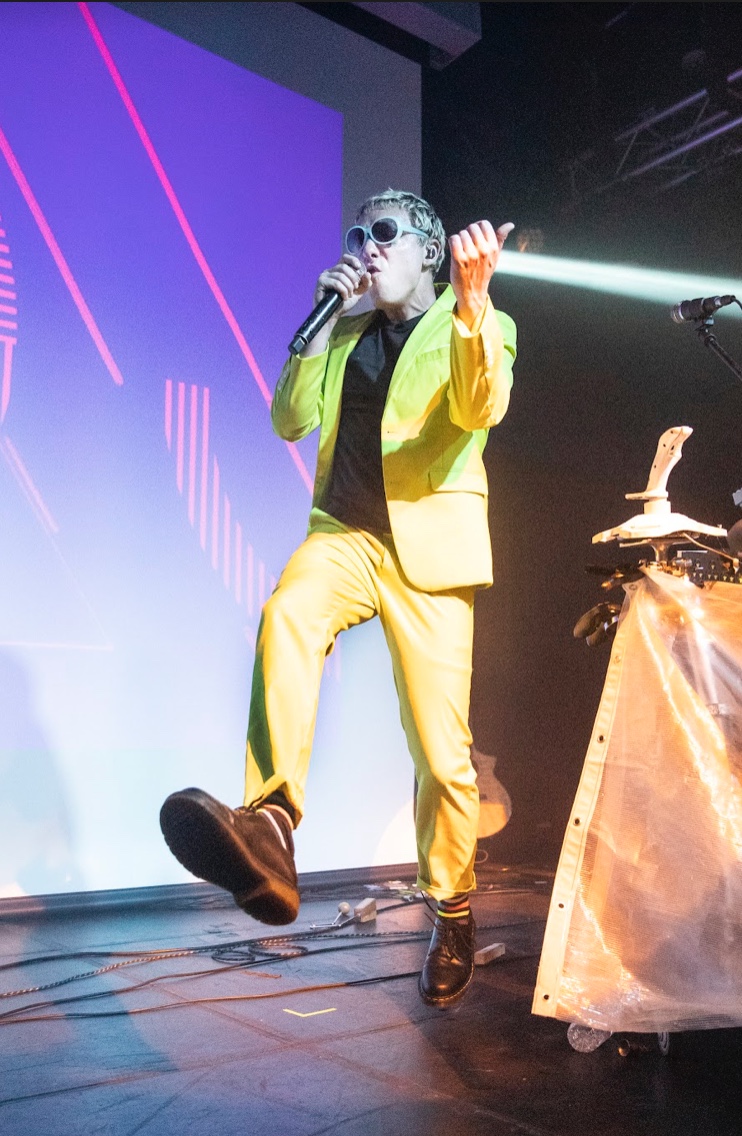 The audience started trickling in around 8 p.m., and the devout took their place at the front of the stage. In venues like this, my camera often sparks curiosity from the people around me, and I am more than happy to answer any questions. This night brought questions like "are you with Robert DeLong?" My explanation for my presence was satisfactory, and inspired the couple I was standing next to to regale me with the anecdotes of the first time they each saw Robert DeLong for the first time. It was obvious that their love of DeLong has only deepened with time, and their passion made me even more eager to see him perform.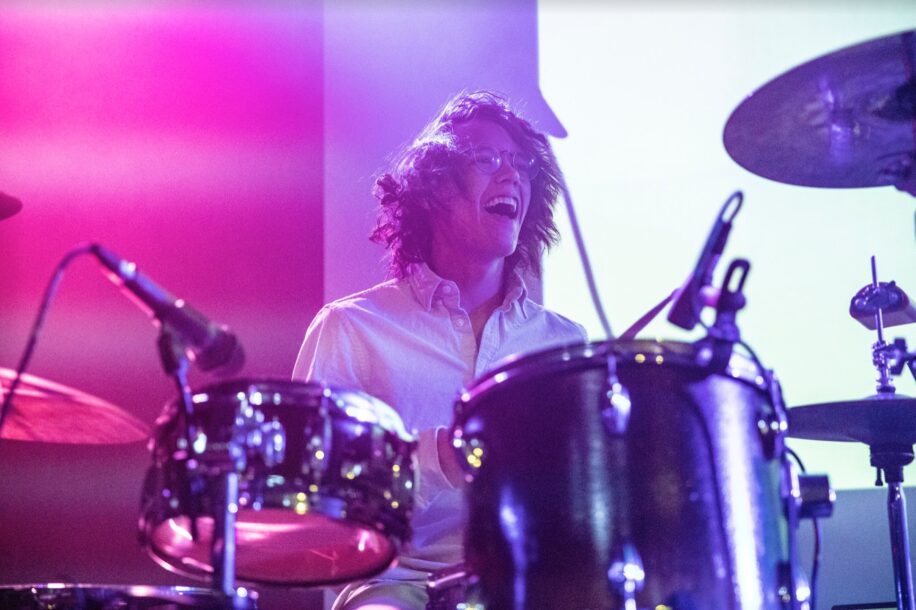 Day Tvvo, an alt-pop project lead by Kevin McGroarty (vocals, keyboard, sampler), and accompanied by Jeremy Ruetebuch (drums), took the stage first. Everything about their set drew you in; the flashing neon lights, the upbeat, lighthearted melodies, McGroarty's rhythmic dancing, and the pure joy on Ruetebuch's face. The one song that really stood out for me was Famous, and I am not sure if it isn't just because McGroarty confessed that his mother hates that song, but since she is in Wisconsin, she will never know that they performed it. I thoroughly enjoyed their mischievous humor.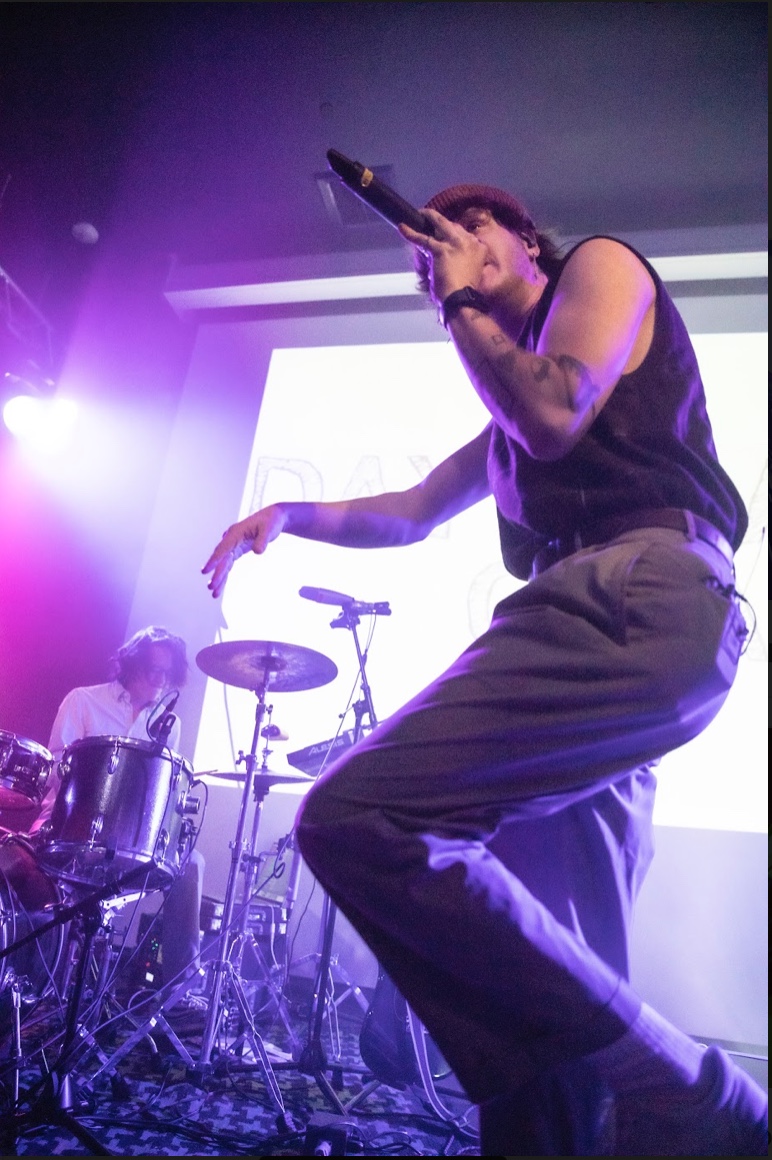 After a brief stage changeup, the lights went out and a countdown starting at ten appeared on the wall behind the stage. After hitting zero, Robert DeLong, an electronic musician from Bothell, Washington, appeared and the audience went crazy with excitement. It is fairly difficult to define DeLong as a musician, as he falls into several different subgenres of electronic music.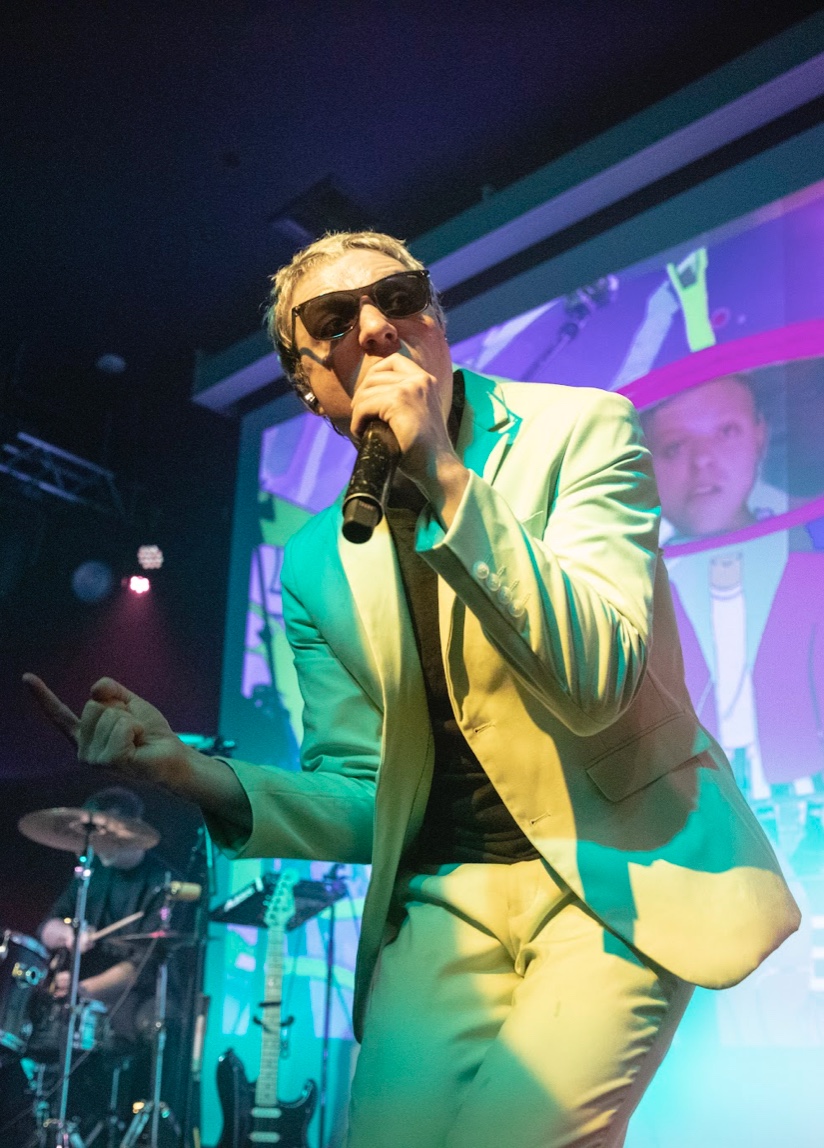 The most remarkable thing about DeLong's performance is that, with the exception of a few songs where he is accompanied by a drummer, he plays every single instrument himself, live. DeLong covers the stage from end to end during every song, moving from drums, to the guitar, to the impressive electronic rig he built using old video game controllers, to playing literal lasers that he turned into an instrument, all while singing and dancing non stop.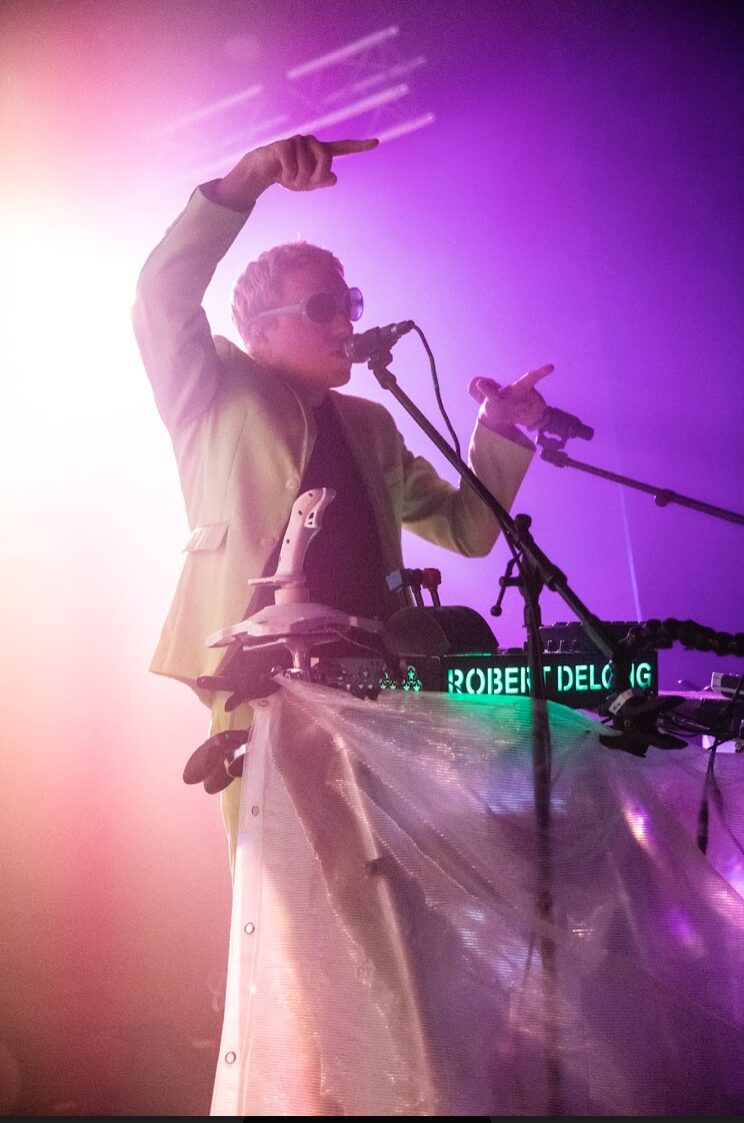 The imagery projecting behind DeLong alternated between lyric typography, '80's style music video collages, and live video of DeLong on his electronic rig. Every video and image that encompassed the wall matched and synced perfectly with the hour and a half long set, which included Walk Like Me, Global Concepts, Own Worst Enemy, Long Way Down, Better In College, and ended with his traditional finale, Thanks For Everything. DeLong also performed the song I was dying to hear, his 2018 hit duet with K.Flay Favorite Color Is Blue, with K. Flay's singing head projected behind him.